When the word collector comes to mind, it's not often one sees them wearing what they collect, being that they're prized possessions and all. This was one of the conversations I had with Nathan Josh Ong, a collector of vintage tees.
Set against the retro-inspired trimmings of Cafe Racer, Josh posed wearing the top five vintage tees he owns, including the 1998 Legend of Zelda Ocarina of Time (which led us talking about it, bringing up childhood memories), and the 1996 Chicago Bulls bootleg rap tee, the Netflix's The Last Dance coming up now and then (which I then made a mental note to watch because I kept putting it off). 
Thinking that him wearing these happened only on rare occasions, he assured me that it was quite the opposite. 
"But some collectors actually frame theirs right? How do you display yours?" I asked. 
"I wear vintage tees almost all the time whenever I go out of the house. If ever I'm at home, I usually hang them on the clothes rack or on the wall for display purposes," Josh shared. "Because I made the transition from streetwear to vintage a few years ago, I have already sold all of my streetwear pieces to make more room for vintage tees."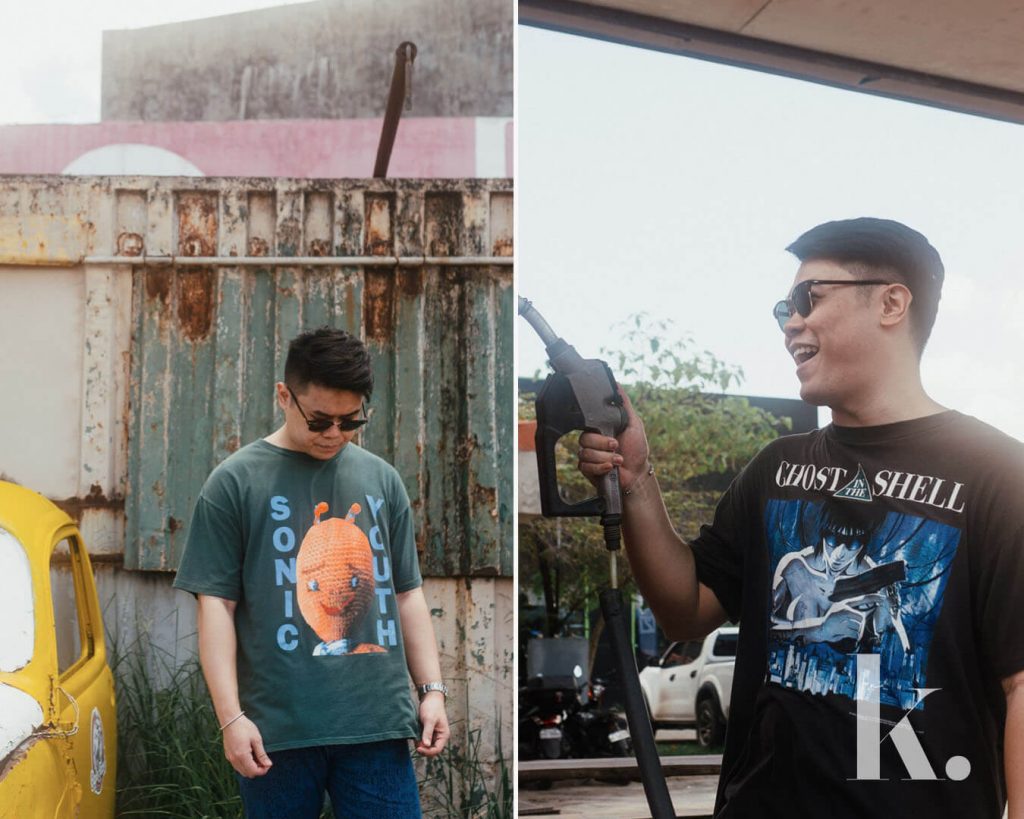 My curiosity further grew. As we talked more about his affinity for them, and the importance of its neckline as his number one priority, I couldn't help but ask a lot of questions including, well, what passes for a good vintage tee for him? What's his checklist?
"I also check the condition of the tee. I know that there are people who prefer thrashed or faded tees and some who prefer those in deadstock or brand new condition. In my case, I usually go for tees that have relatively good wear and fade on them. Lastly, the tag. This element is one of the key deciding factors in determining the value of a shirt. Why? Because they determine when the shirt was manufactured. There's an unspoken rule in vintage tees or even memorabilia for that matter that the older your item is, the more valuable it is. Precisely why the tag is also something that I look for in a tee," he said.
Having said all that, what really draws him in when choosing certain tees is the style and nostalgia. 
"Most of the pieces I currently own have some sort of link to my childhood whether it be a movie or anime I watched as a kid, songs I listened to on the radio, or even the video games I played back then." That, and his propensity to go down the rabbit hole when something really really interests him. To him, this is more than just the fashion aspect.
"I have an addictive personality. Whenever I get hooked on something, I completely immerse myself in that environment. When I started getting into vintage, it was purely for fashion—wearing tees that no one else had which made me stand out from the rest. But after collecting vintage tees over the past few years, I began to appreciate the different genres and the history behind them, especially the tees that remind you of your childhood."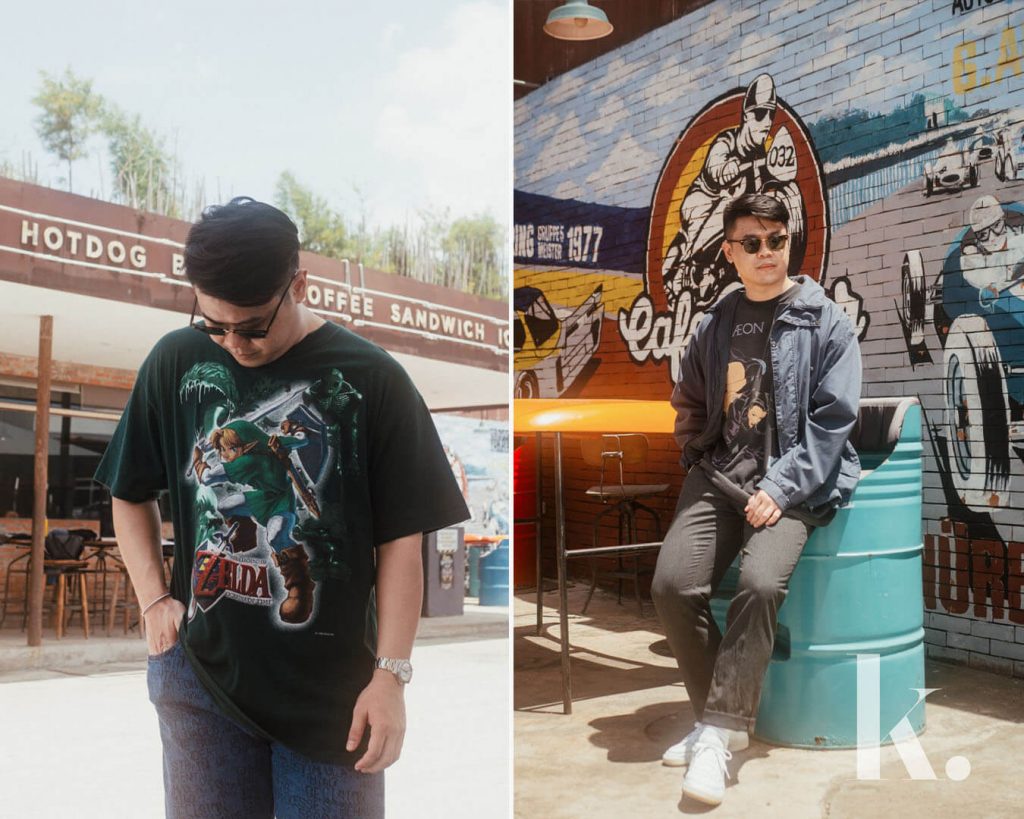 Josh's love for vintage began in 2016, sharing that this was the year when the Philippine streetwear scene was still at its peak. 
"Having a passion for clothing and fashion in general, I would always find ways to elevate my style. I closely followed this fashion YouTuber named Jacob Keller because I really admired his sense of style and flair. As I was watching his videos, he would always showcase a couple of vintage pieces- shirts, jackets, and pants," he said. 
"What drew me to those pieces was the natural wear and tear of those garments, not to mention the history behind them. With that in mind, I set out to look for pieces locally. Only a handful of local Instagram accounts were heavily into vintage, such as @pleasecollect, @seasonpass, and @vtgheatseeker. I remember spending around seven thousand pesos on a Metallica shirt (which was the most I ever spent on a shirt that time) and as soon as I received the tee, I began to slowly fall in love with vintage and the community behind it, especially during the pandemic."
He shares his passion with his brother ("Although I'm probably more into it than he is"), and his friend Tim from college. 
Josh's collection is mostly composed of video games and anime tees. But he does his best diversifying his collection by adding in different genres like bands, different artists, movies, and comics. 
He sources both locally and internationally, mentioning local sellers here in Cebu: @vintageyubec @terblights, @trapo.culture @iron.vtg, @steals.vtg, @cultureph_ @jacofalltrades, @nineteesvtg, and @randomvtg.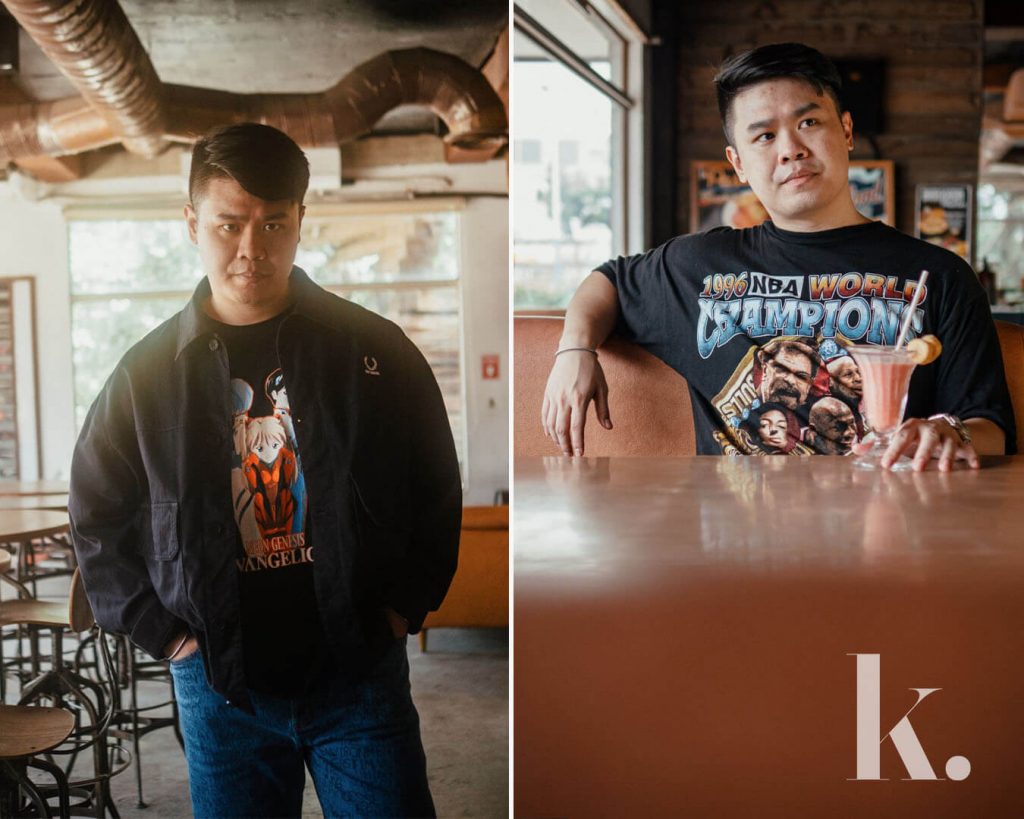 It cracks him up though when people think vintage tees mean, well, any kind of tee. "Whenever I tell people that I collect vintage tees, the responses are usually very funny. Most try to sell me their old PE shirts from their elementary days! (And no, I did not buy them). Most are also surprised at how ridiculously high some vintage tees sell for despite their age and condition. People collect random things and it just so happens that vintage tees are my thing," he said. 
He has over 60 tees in his personal collection ("More to come, God willing"), the oldest being the 1992 Sonic Youth Dirty album promo tee which he purchased from @vintageyubec. 
"I used to have a vintage Marvel tee from the 80s but I sold that a couple of months back," he said, leading me to ask if he's also selling them. 
"Yes, I would like to consider myself as more of a collector than a seller (more of a hoarder, really). There are times, however, when I put pieces up for sale through an Instagram post or a story. These are the times when I feel like certain tees can be appreciated more by someone else or when I see something I've been looking for and I could use the funds; the latter being the usual reason. In general, there are some pieces that I can't put a price on, like gifts from my girlfriend or friends. These are the shirts that will never leave my closet. However, as for the rest, you're going to have to make me ridiculous offers to get these off of my hands (there have been a couple of instances already)."
Check out more of Josh's collection by visiting his Instagram page for his tees.
Photography Cliff Rigor | Location Cafe Racer