It's a great time to eat in Cebu!
Since we've (generally) recovered from the pandemic and its quarantines, a number of new restaurants have popped up around the city. Serving up a variety of cuisine—all of which are set in their own established atmospheres—these Cebu restaurants have breathed new life into the local dining scene. And they've stirred up quite an appetite in us too.
There are so many new spots to check out, but we suggest you start of with these four!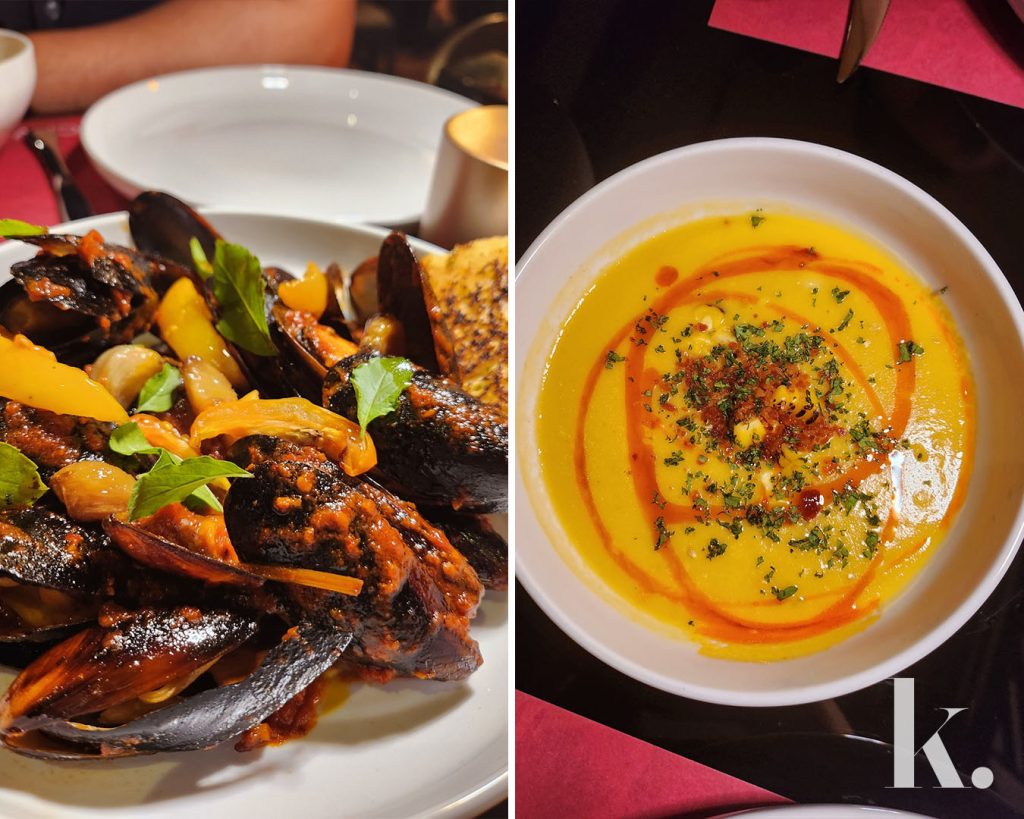 Cava
There's something distinctly special about Cava, and it's really about more than just the food. The old converted house is cozy, with strategically placed lighting to create a soft and intimate glow among its patrons. Large pieces of art decorate the walls, while the speakeasy 12 Notes is tucked into one corner of the space, and further creates the feeling of being part of an exclusive group. (There's a lot to say about 12 Notes in itself, but we'll save that for another article.)
That's not to say, of course, that the food isn't noteworthy. The elevated Western dishes offer an elevated twist to familiar flavors—which means the food is comforting while remaining a savory play of flavors. Surprisingly, one of our favorites is Heritage Tomato Salad, Walnut and Basil. It's a surprise because, well, it's a salad, and we can't believe we're saying it's our favorite when there are amazing burgers and entrees on the menu. But the mix of flavors—the sweetness of the tomatoes, tartness of the balsamic vinegar—makes every bite feel like a party in your mouth in the best way possible.
Cava is at Sanjercasvil Road, Lahug, Cebu City, and open everyday from 11:00 AM to 12:00 AM. You may contact them at 0945 554 1358, and via Facebook and Instagram.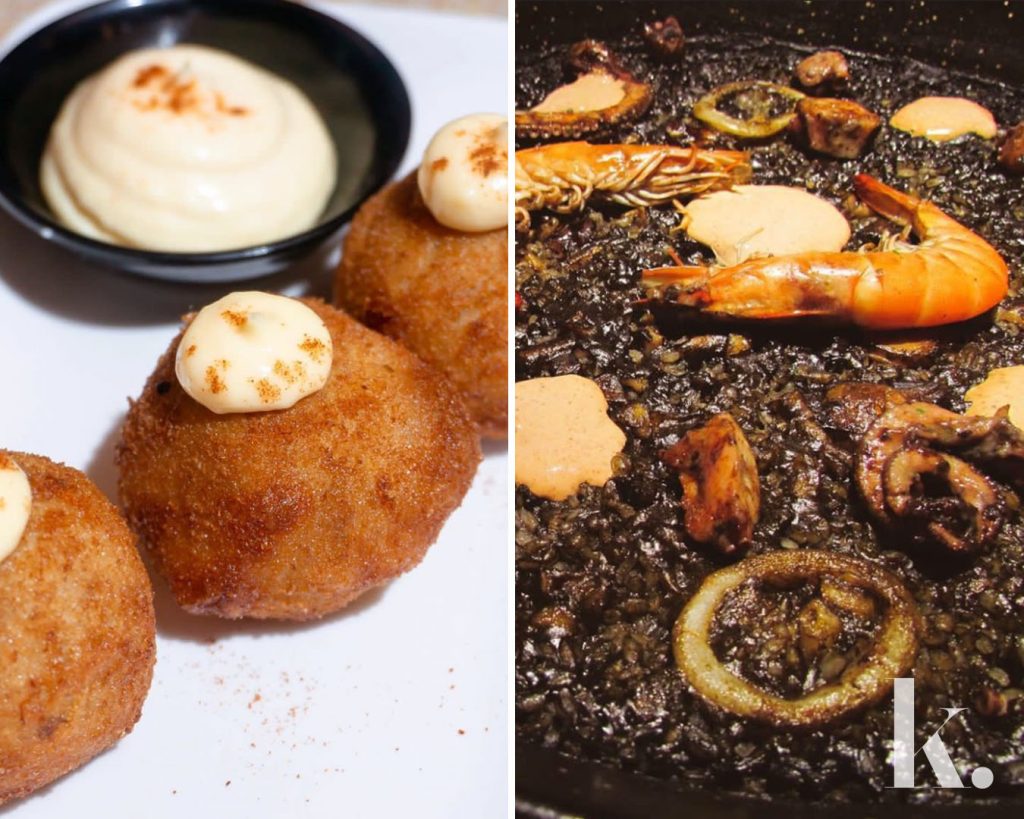 El Chiringuito
If you're looking for a good tapas and paella spot, El Chiringuito should be your next stop. The two-storey restaurant is narrow but stylish, with wooden materials and curved lines juxtaposed against finished concrete walls. At night, especially, the warm glow of the thoughtful lighting fixtures add to the cozy vibe, complementing the menu of Spanish classics.
The classics here do take centerstage, in the form of tapas and a wide variety of paellas. What we do appreciate, though, are the localized version of our favorites. There's the Croquetas de Lechon, which incorporates bits of Lechon Cebu into the dish, and the Paella de Cebu where seashells and local chorizo top the savory rice.
El Chiringuito is at The Gallery, Pope John Paul II Avenue, Cebu City, and open everyday from 11:30 AM to 11:00 PM. You may contact them at 0960 268 1027, and via Facebook and Instagram.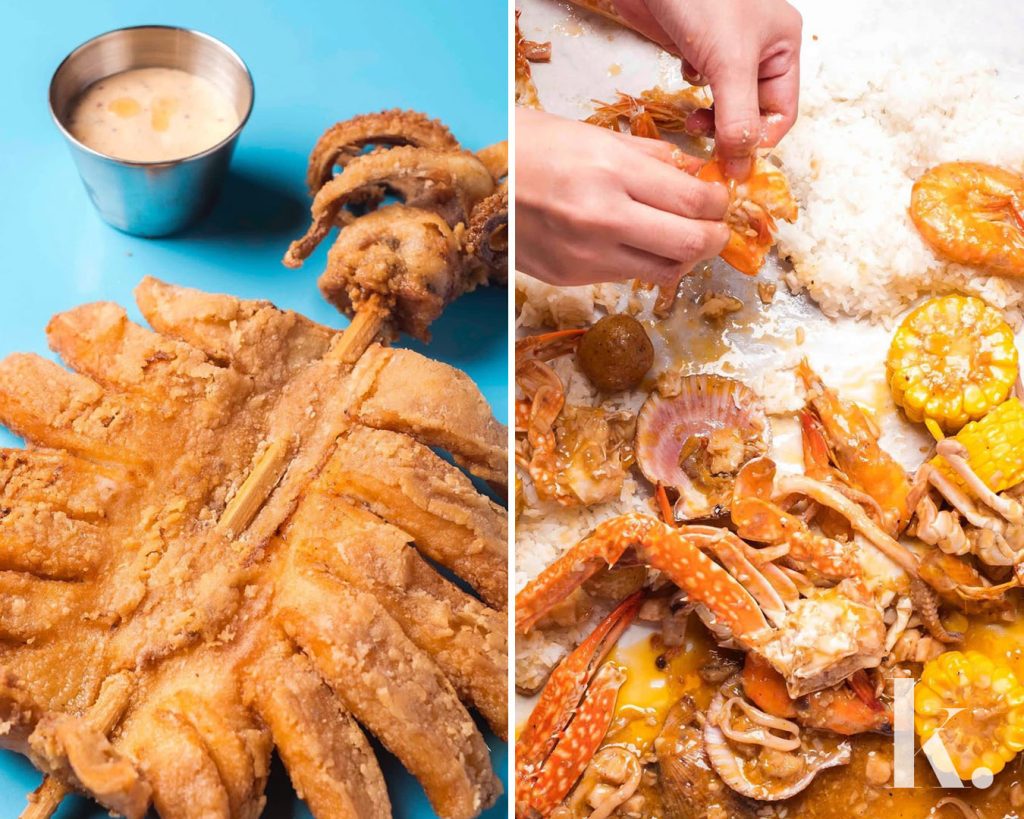 Maretes Cajun Seafood
Maretes is definitely a weekend, lunch with the family kind of spot. A converted house in one of the city's most up-and-coming neighborhoods, the atmosphere at Maretes is bright and airy, with casual seafaring accents complementing what's on the menu—a wide assortment of fresh seafood cooked in a variety of sauces.
The fact that Maretes' menu focuses on just a few items actually work to their advantage. The sauces are wonderfully flavored, and perfectly complement the sweet freshness of the shellfish. If you do drop by, make sure to order the Giant Deep Fried Squid too!
Maretes is at Pres. Quirino St., Villa Aurora, Kasambagan, Cebu City, and open daily from 11:00 AM to 3:00 PM, and 5:30 PM to 10:00 PM. You may contact them at (032) 503 9845, 0969 302 5188, and 0968 694 5858, and via Facebook and Instagram.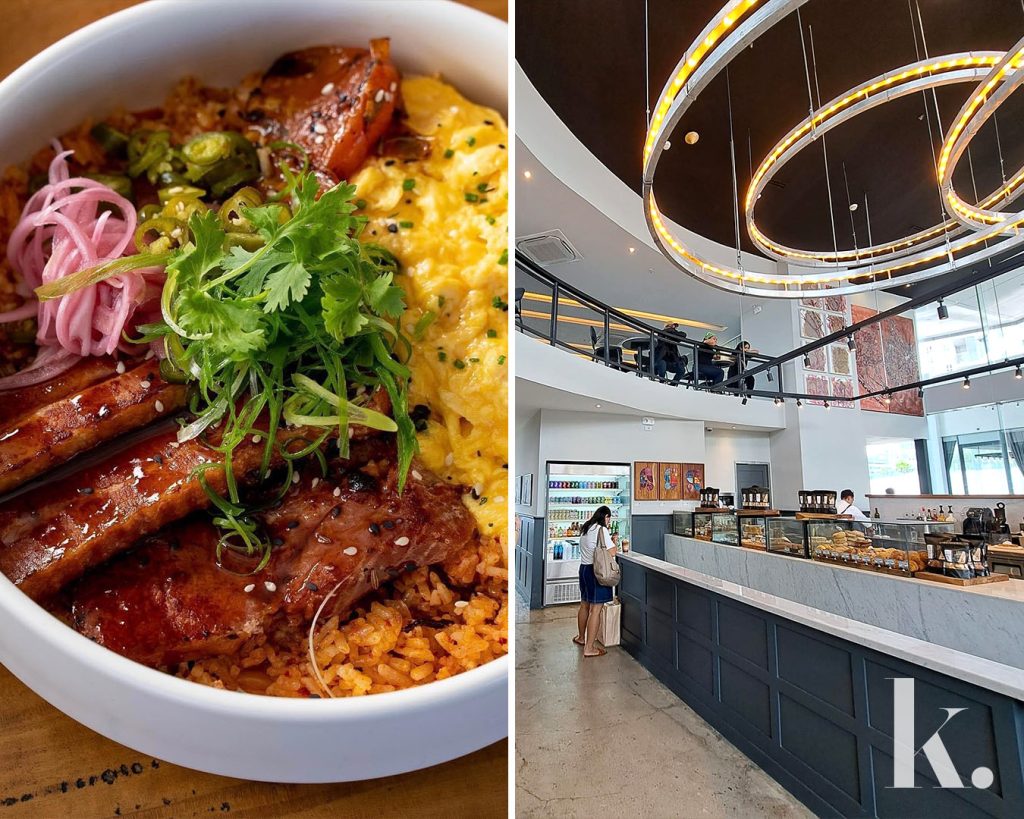 Abaca Baking Company
Okay, so this feels like a bit of a cheat because Abaca Baking Company isn't exactly a new restaurant. But it does remain one of our favorite chains in the city, so we're adding it here as a bonus!
Whether you're in the mood for a coffee break and pastries, or a full hearty meal, ABC rarely disappoints. The new branch at Ayala Center Cebu is huge, with large windows and an airy layout that takes advantage of the beautiful view of Cebu Business Park. The newly redeveloped menu also means we'll be stopping by more often—so we can try everything!
Abaca Baking Company is on the 4th level of Ayala Center Cebu, and is open during mall hours. You may contact them at 0969 512 2934, and via Facebook and Instagram.