While X marks most spots, what is currently the hottest java joint in Cebu, Commonly Uncommon Coffee, takes a pink dot. "There's really no meaning to it," co-owner John Park, admits with a chuckle.
With the logo of this runaway brand coming from the most random digital doodle, the cafe on the other hand is all of design intent. There's poured acrylic on in situ furniture, raw finishes and previous tenants' footprints left intact to a solid, stainless steel bar top with custom mods to an entire lighted feature wall and its speakeasy-esque location behind its sister specialty paper shop, Paper And. More than it being entire Pinterest boards of the "aesthetic" aesthetic, the steady stream of patrons tell much of their coffee, too.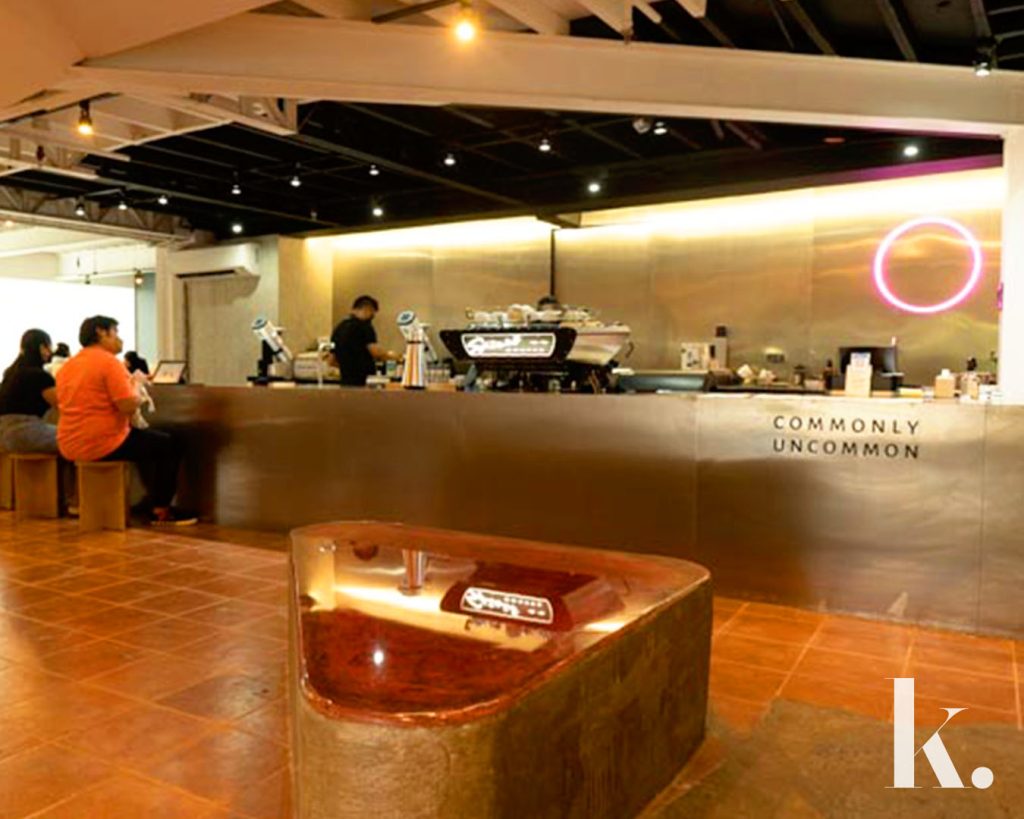 The connoisseur of the bunch, John confesses that he used to just drink popular name-brand iced Americano for the longest time until his coffee epiphany through specialty coffee at Black Cup Coffee in Busan. Joby Ngochua's was at Curator in Manila where he realized that "coffee can taste like something else…so many interesting things." Drinking coffee like he does water, Wynne Yap has always been a hardcore black coffee fan with his taste for it improving which each new coffee experience.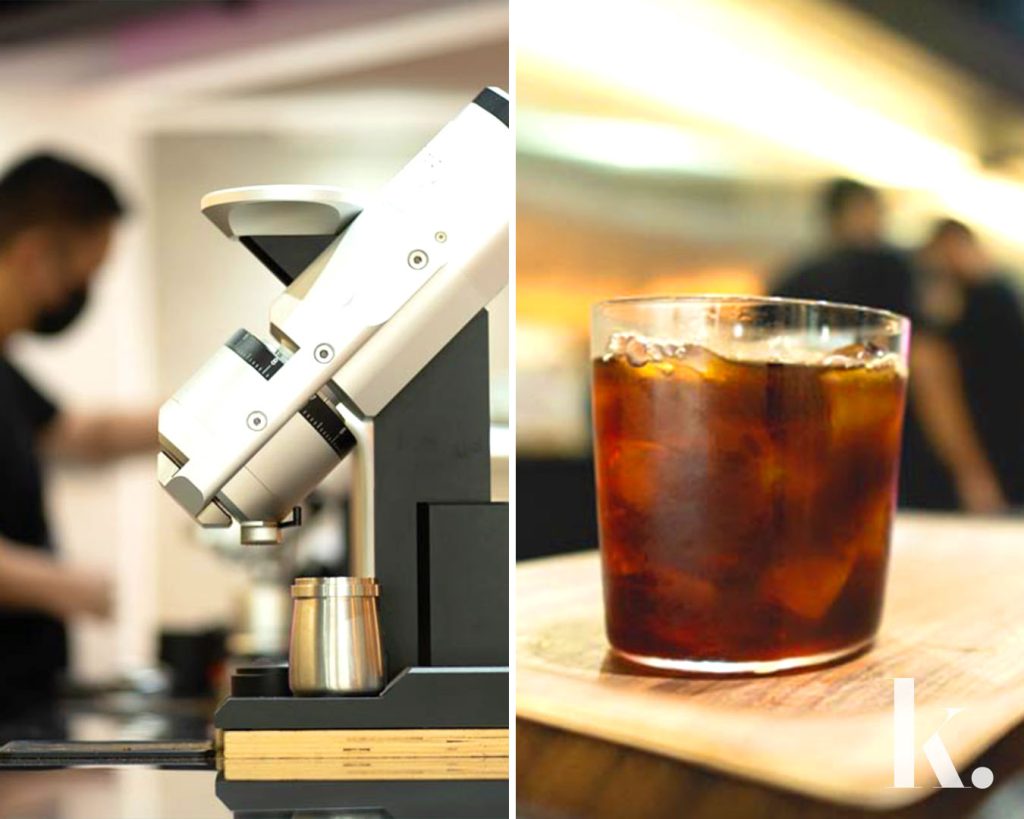 All three being in construction, John thought it would be nice if they had something else outside of that industry. Always wanting to open a food business, he invited Joby and Wynne to join him in starting one when a spot at Crossroads opened up over the lockdowns. Joby adds that they wanted something else to get busy with but also have fun at. "It's busier [now]," John chuckles.
Interiors are a collaborative design inspired by the trio's travels and much of the design's development and actual implementation unfolding through construction. Wynne shares that a rough wall from where a partition was felled was retained for its organic look. Joby declares leanings to the Industrial look with considerations for a relaxed and inviting feel. Ceilings and floors were kept as-is, keeping to the theme. "To save money [too]," John laughs off, adding that his longtime dream of having a lighted wall was a non-negotiable. Referencing Cafe Kitsune's branding, he wanted people to come in and feel their vibe. "I wanted them to come in and say, now, this is Commonly Uncommon."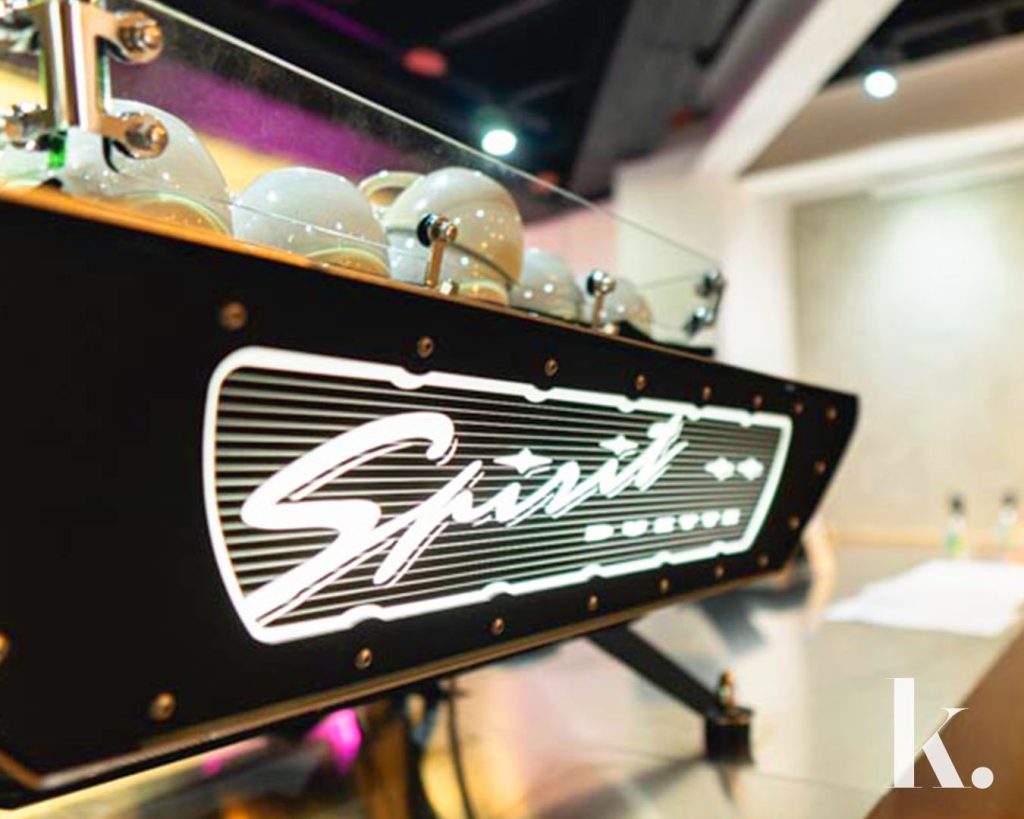 What sets Commonly Uncommon Coffee apart from other specialty coffee shops is its mission to make specialty coffee more approachable to a broader market. "We didn't want to be snobbish," they declared. With their personally curated selection of beans, the boys have always agreed that it should always be about the customers' preferences. "If the customers want sugar, we give them sugar." Specifically intending to bridge the gap between specialty coffee and those who know only frappuccinos, the cafe offers two signatures, the Crossroads Special and the CUC Cream Coffee. The Crossroads Special has a house vanilla bean syrup sweetening what's an intense cold brew and a cold brew-infused milk microfoam finish for a velvety mouthfeel. The crowd-favorite CUC Cream Coffee has milk and the house's sweetened soft cream with espresso thrown in and garnished with more of the house cream plus a dusting of chocolate powder. Drip Coffee, Long Black, and Espresso rounding out their coffee lineup, they also present their take on the popular espresso tonic with their Flash Brew Fizz, a flash-chilled brewed coffee is balanced by sparkling water with more delightful nuances of flavor bought in by Cascara tea and a house sugar-pickled apple syrup. Non-coffee drinkers or those on a break from coffee would enjoy their Chocolate Latte, housemade chocolate milk with their own sweetened soft cream, and iced Cascara Fizz, coffee-cherry tea with sparkling water and a dash of lemon, and a selection of teas from KUURACORP, Melbourne and Plantation, Hong Kong.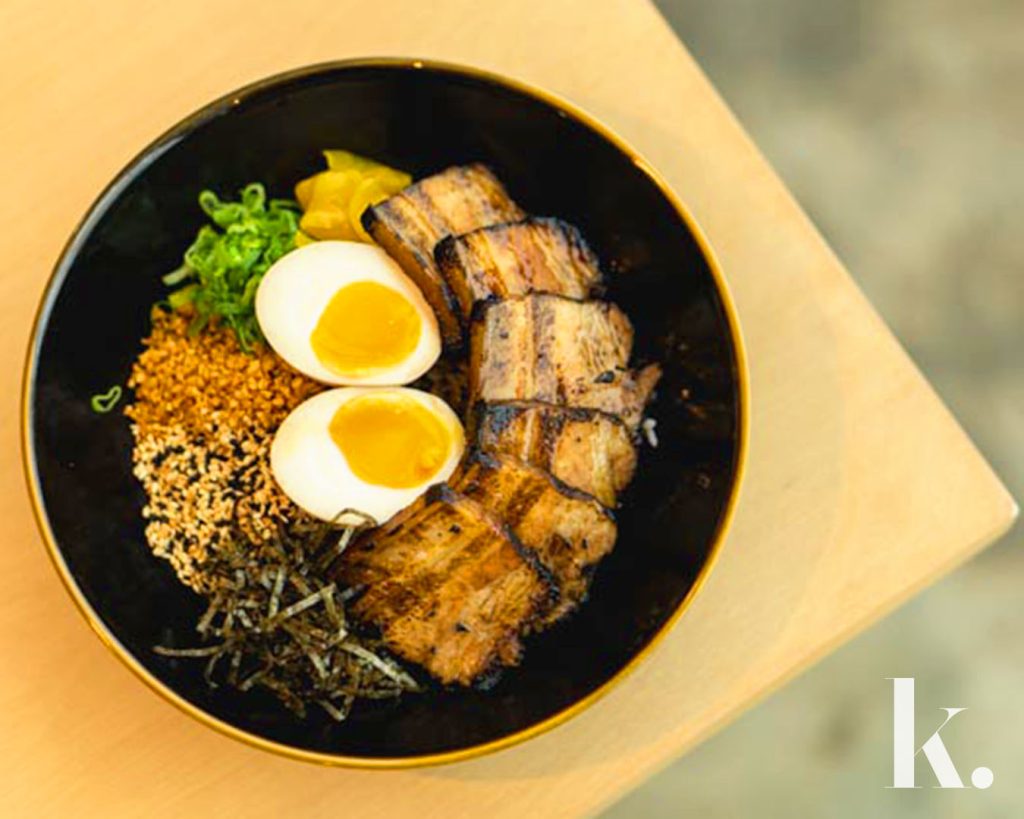 The solids menu also takes much inspiration from their travels and benefit much from John's Hospitality Management and Restaurant Management education which had him working in hotels and restaurants in Canada and the US. Housemade ricotta, tomato, and garlic confit sit on sourdough to be drizzled with balsamic vinegar, Maldon sea salt, and freshly-cracked black pepper in their best-selling Tomato Ricotta Toast. Shrimp shells are torched and cooked down with white wine for a thick rose sauce with tomato bisque base on spaghetti with microgreens, grana panado, and shichimi dusting in the ​​Shrimp Rose Pasta. From a decidedly modest number of selections, their unanimous personal favorite is their Pork Belly Chashu Aburi Don with multigrain rice, garlic chips, scallions, tare sauce, and a ramen egg.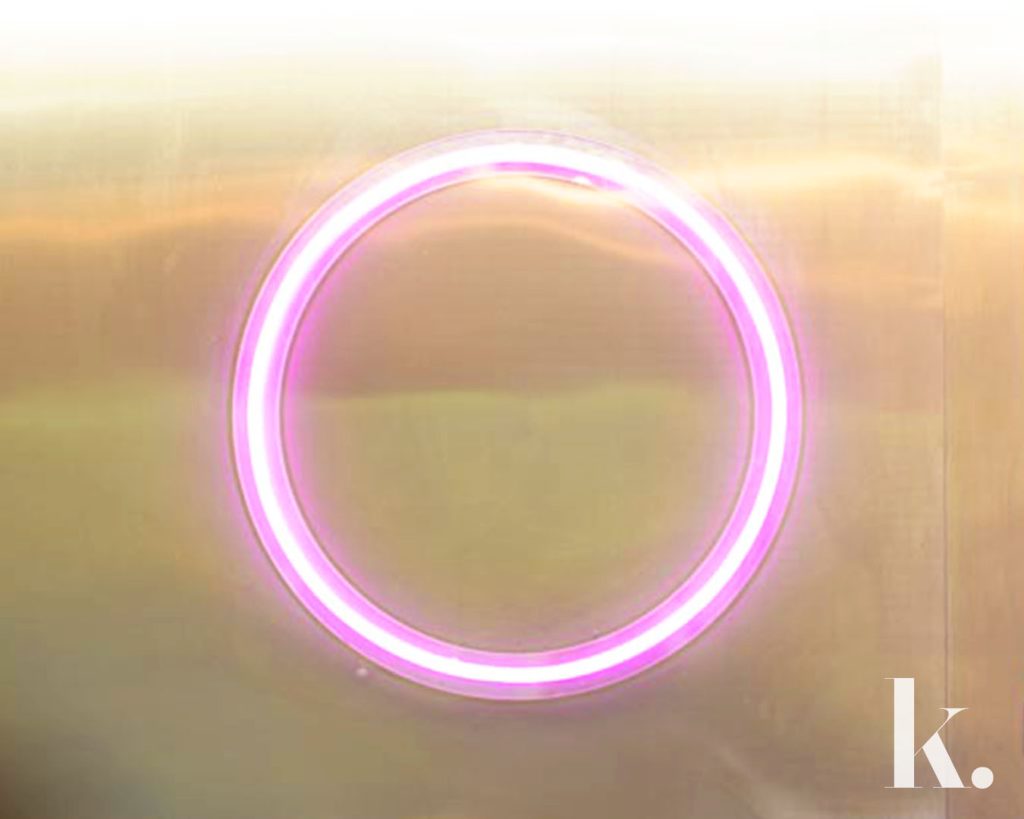 On the flipside to the irreverent pink dot, John can offer a definite, even beautiful explanation for the curious brand name. "Coffee is such a common thing to us. I tried so many kinds of specialty coffee and have experienced so many new, uncommon sensations. The more you learn about what is common would make it special." And that is Commonly Uncommon.
Commonly Uncommon Coffee is located at the Crossroads, Banilad, Cebu City.
Photography Ezekiel Sullano