Ikea Philippines recently opened a Collection Point here in Cebu and it's got to be one of the best first news of 2022!
Ikea, a well-known and well-loved Swedish brand known the world over for their well-designed, functional, and affordable home furnishings, is a household name that even my 9-year-old is very much acquainted with. That, after learning that their favorite armchair is an Ikea bestseller, one that I had to pre-order from Singapore— the nearest store before they opened the first and biggest one in the Philippines (and in the world) in Pasay back in November 2021.
We may not have a physical store in Cebu just yet but it's worth noting that with an Ikea Collection Point now open at Robinsons Galleria Cebu, we can now shop conveniently online and have the items delivered to their Collection Point, and pick them up at our preferred date and time. Browsing their online catalogue at ikea.ph had me adding to shopping list a number of things I'd be needing for my upcoming playroom makeover. Below are the top 5 items on my Ikea Wishlist.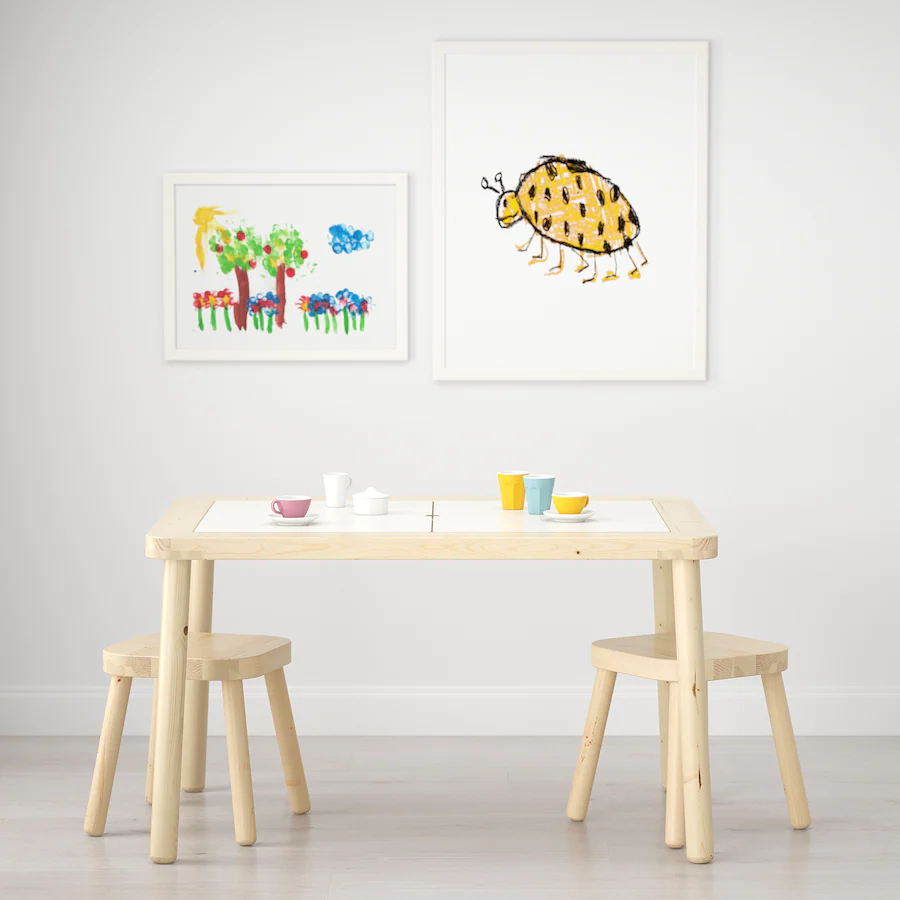 Search for sensory table on Pinterest and this Ikea Flisat Children's Table will dominate the search result. Sensory play is an integral part of learning and for a toddler, sensory play is everything. From playing with water, sand, rice, clay, and slime, toddlers learn and discover the world around through sense of touch and what better way to support this very crucial part of their development than by providing them with the proper tool. A sensory table allows us, moms and dads, to bring the outside world in, encourage the development of fine and gross motor skills, and promote learning through messy play while keeping the mess at minimum. Flisat table paired with Trofast storage boxes makes for the best (IMHO) sensory table hence the reason why this set tops my list of Ikea must-haves.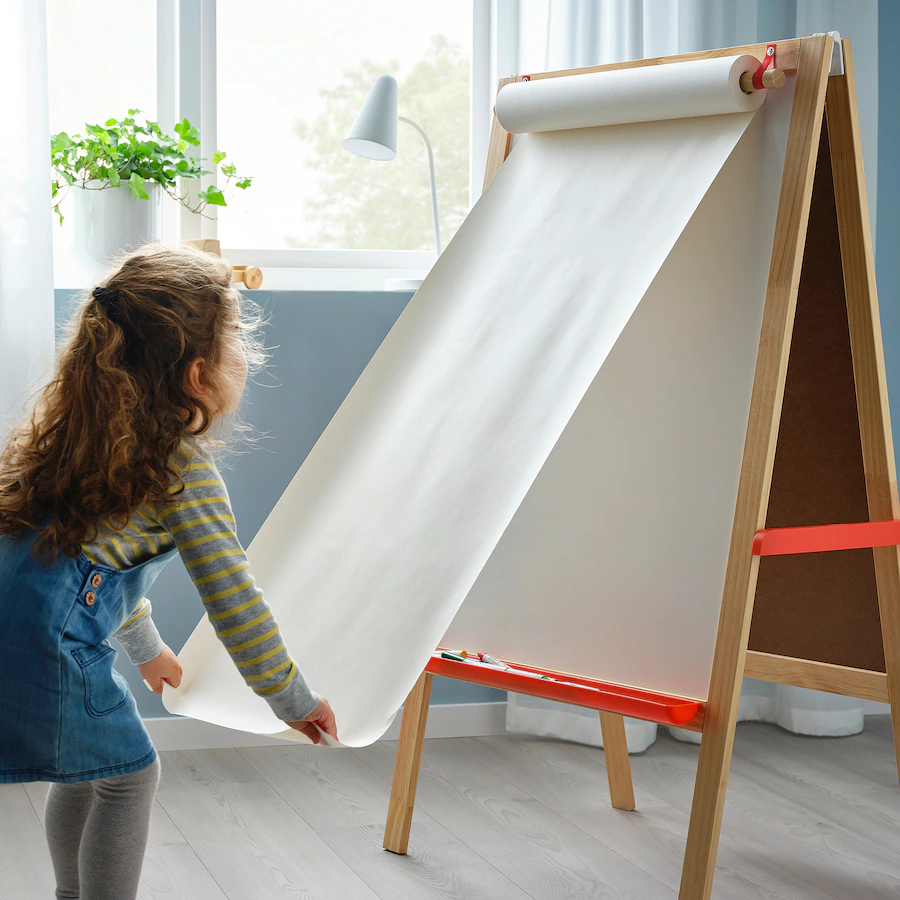 We've had our fair share of wall scribbles from our toddler— from our bedroom to our hallway, our living to our pantry. Not a problem if it's her washable markers but when she gets a hold of her sister's felt-tip pens and she unleashes the inner Picasso in her, I die a little with every artistic stroke. So to remedy all that, I am dedicating a corner solely for that purpose and the best tool to help me keep the crayons, paints, and scribbles in that corner? The Måla Easel.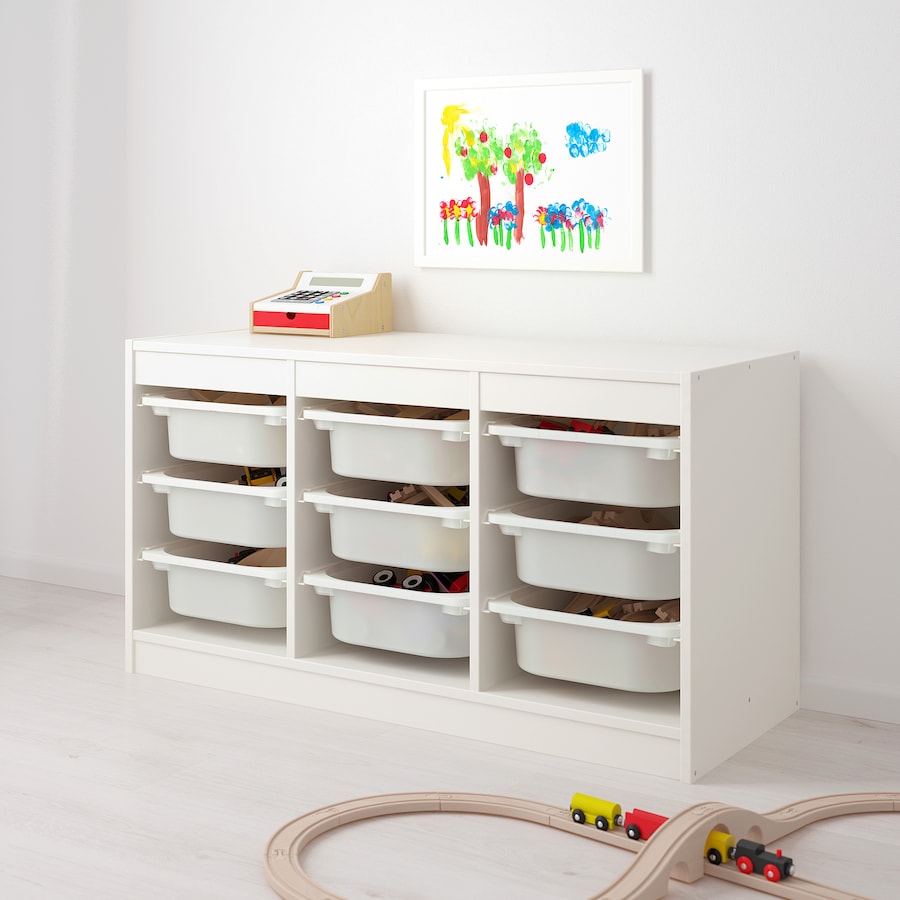 Toy rotation fosters appreciation for each and every toy your child has in their toy trunk. It promotes meaningful play, encourages longer and deeper engagements thereby improving focus and creating a longer attention span. It allows them to be more creative so no matter how old a toy gets, it will always get the attention it deserves by getting another chance for imaginative play once it gets displayed again. Having a good system for storage like the one Trofast can provide will not only benefit our little learners, it will also help us parents deal with kid clutter more effectively. Having less toys at hand means less time dedicated for clean up, more space for play, and a tidier playroom with little to no room for overstimulation for both parent and kid.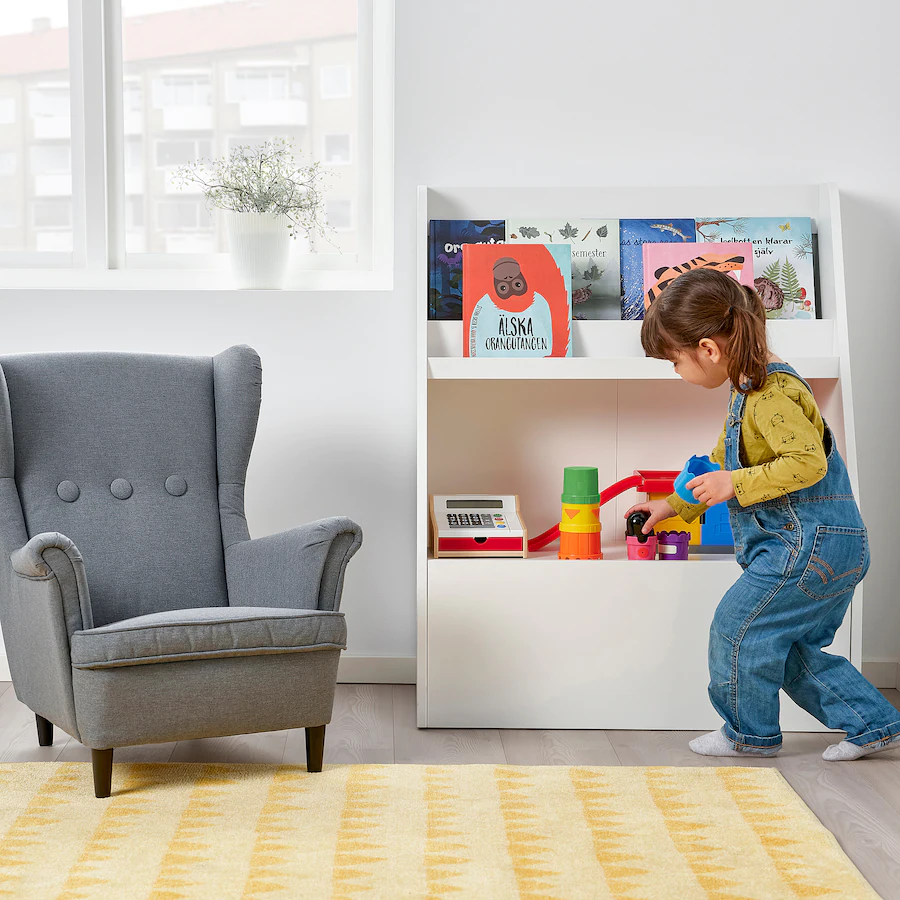 Our Flisat book display proved to be very useful when we were just starting book reading to our then 6-month-old daughter. It being a low book, front facing display allowed her to choose and reach for her books easily. It was, and still is, the best bedside companion but now that she's bigger, we're looking into upgrading her Flisat to a Bergig; still a front facing book display, with a height that's still within easy reach, and with extra storage for more books as rotation system is also applicable to books.
We've had our Poang children armchair for a year now and it is my toddler's favorite chair when she's down for some reading time. The Poang armchair and Flisat book display is a match made in heaven! You can say that it's an exaggeration but I love how they compliment each other so well, and how they were made with our little readers in mind. They're sensible, practical, and quite affordable, too! With our Poang being a favorite, I am definitely stocking up on extra cushions, because judging by how sturdy it is made, I know we're going to have it for a long time, that's for sure.
Ikea's business idea to "offer a wide range of well-designed, functional home furnishing products at prices so low that as many people will be able to afford them" does not only stop there. The company also pioneered the self-assembly, flat-pack furniture idea making the transportation of goods more efficient, and delivery costs comparatively lower than distributing bulky furnitures. And with the Ikea Collection Point now open here in Cebu, shopping in Ikea has never been easier. Time to add to cart!
Photos from the IKEA Philippines website.