Cebu City is known for its vibrant culture and exquisite food. The food scene here is a hotbed of creativity deeply rooted in tradition but always with a modern twist. One of the local brands that have captured the hearts of the Cebuanos is Inglorious Cookies. What started as lactation cookies eventually turned into one of Cebu's favorite treats.
Founded by Ann Sia in 2018, Inglorious Cookies offers baked goods that are anything but. These glorious cookies are named after Inglourious Basterds, Ann's husband's favorite movie. Thus, their cookies, including their best-selling ones, are also named after the characters in the film like Aldo, Marcel, and Melanie.
If this has piqued your interest like it did mine, join me as we discover how they captured the hearts of the Cebuanos, one cookie at a time.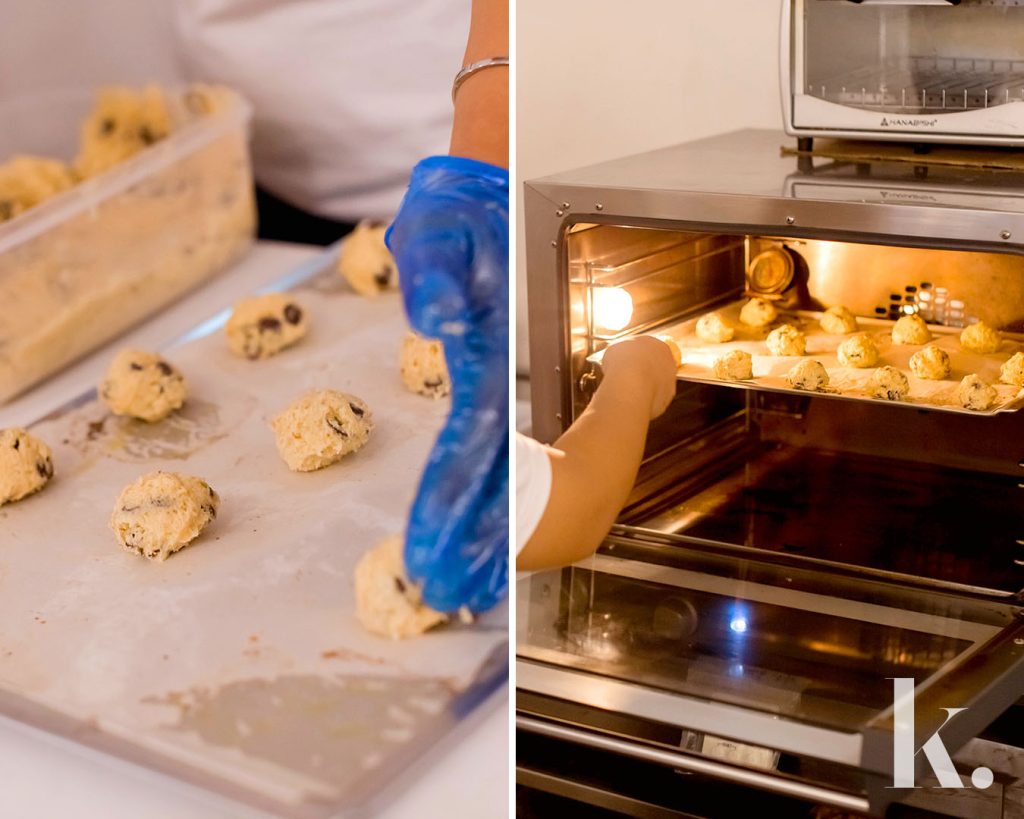 The Cookie Begins
Ann was just fresh out of the company she had been working in for around 10 years when she got a call from one of her close friends. Her request? Lactation cookies. While Ann hadn't heard of lactation cookies before, she was all about trying new things in the kitchen as she had always done particularly with cakes and cupcakes.
Ann loves a good challenge, and she knew how important it was to keep her friend healthy and happy so she went for it. And that's when the cookie journey began! She started with lactation cookies as one of her first products but then decided to explore other variations.
Serving the Freshest Cookies in Town
When Ann opened Inglorious Cookies, she didn't have a brick-and-mortar store to call her own. However, that did not stop her from delivering the absolute freshest cookies possible to all her customers through online orders.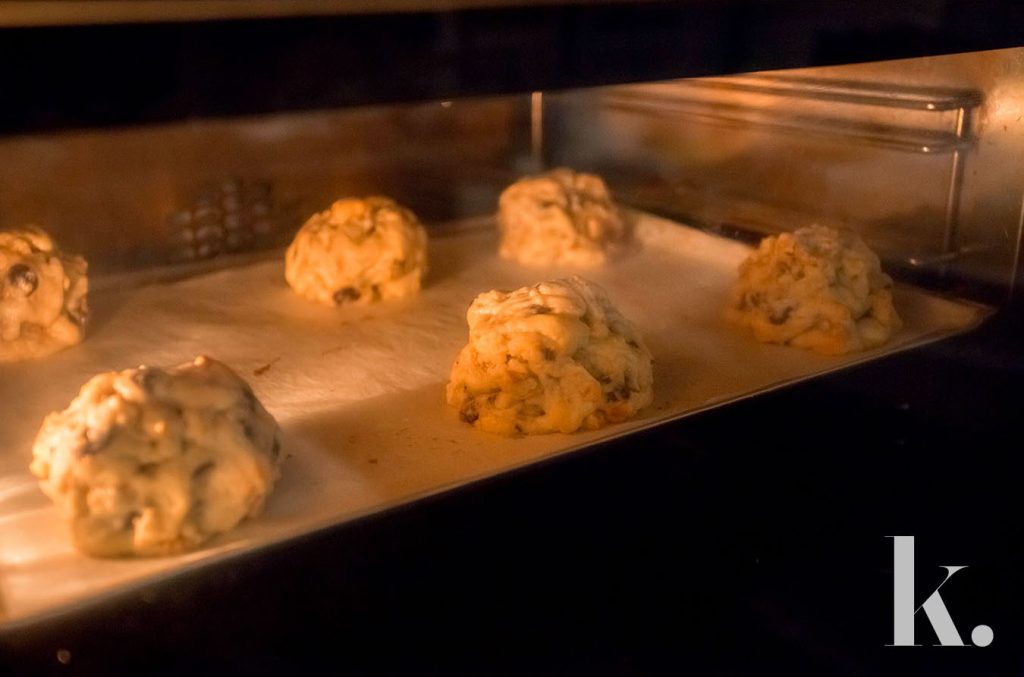 Ann did not make a big fuss with Inglorious Cookies' online aesthetics. She simply snapped photos and posted them without much thought. However, this simple, genuine approach paid off in a big way when a make-up artist ordered their 150-gram New York-style cookies and posted about it on her Instagram account. That post was seen by one of her friends, and then the business just took off! It sparked their continuing success with orders and good reviews pouring in.
Today, you can find Inglorious Cookies on the second floor of Ayala Central Bloc. Even if they already have a physical store, the majority of their sales still come from online orders, which is how they established their customer base in the first place. Despite this huge shift, Ann is still committed to having same-day baked cookies. 
While they were never ones to claim that their cookies are the best in town, they guarantee to provide only the best ingredients. "We don't claim to be the best of the best and we are trying to be as kosher as we can with our ingredients," Ann shares. 
In this day and age when presentation and the exterior are given so much value, Inglorious Cookies proves that substance still matters as their product was good enough to surpass all the branding hullabaloo.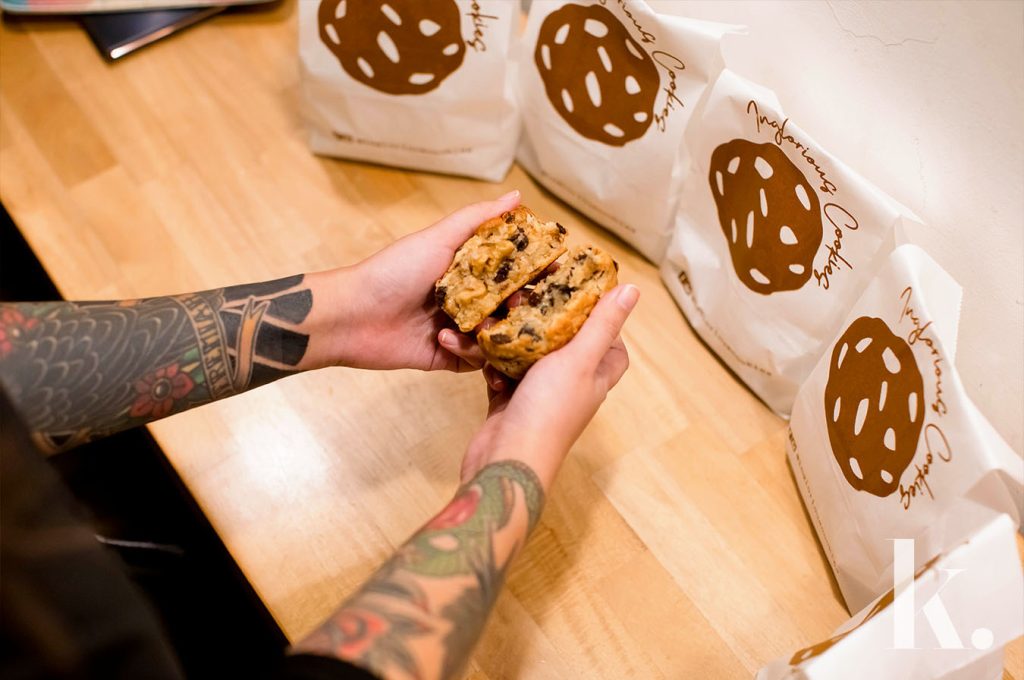 How the Cookie Crumbles
Ann believes there's still a long way for them to go. She takes all challenges in stride, doing her best not to feel overwhelmed by daily tasks. What keeps her and her team going is the continued patronage of the Cebuanos, as well as the joy that their products bring to their customers. "Some of you have been with us since the very beginning and somehow that has turned into a friendship," Ann expresses.
While they are a brick-and-mortar store today, nothing has changed with the way they operate.
Ann shares, "We are still the same online seller that you can message anytime for your cookie cravings." With Ann's genuine love for what she does and an uncompromising attitude when it comes to product quality, Inglorious Cookies is beyond a trend and is here to stay.
Find Inglorious Cookies on the second floor of Ayala Central Bloc, IT Park; and online on Facebook, Instagram, and Grab Food.
Photography Frank Anthony Japson