The pandemic has proven to all of us that health is truly wealth. Being healthy has suddenly become everyone's priority by pairing eating clean with exercise. Aside from just getting that chiseled body, being in tip-top shape surely has its benefits, including an improved mood and energy to better sleep.
If you've been meaning to get healthy, this is your sign to do it ASAP. It's time you become a champion! A new gym at the corner has lit up. Corner Crew is your new fitness coach and they have upped the fitness game in Cebu.
"It's the burn you want; the burn you need."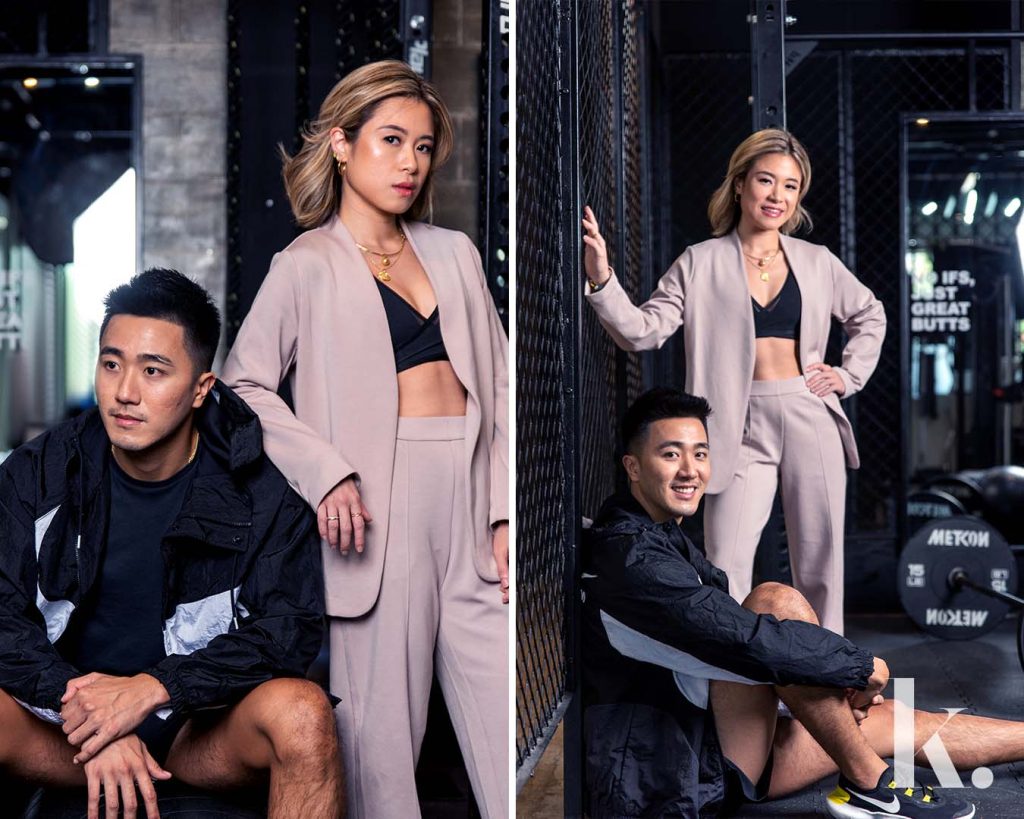 Founded by Hara See and Ralph Ventura, Corner Crew aims to elevate the gym experience in the Queen City of the South.
Both Hara and Ralph have been pretty active in sports growing up, so starting a gym came naturally. With Ralph previously managing one of the largest gym chains in Cebu, he felt there was a need to create a homegrown brand that would give the Cebuanos more when it comes to fitness.
Armed with moody, neon lights and state-of-the-art equipment, the space is set to get everyone pumped while working out. There definitely is no dull moment! It's like dancing in a nightclub and sweating it out with a clear purpose that's driven by health.
What sets Corner Crew apart from the rest of the gyms is the level of intensity their coaches exert during classes. This drives everyone to push and find that burst of strength to go all out. Plus, the interiors inspire members to get going.
"We believe everyone is a champion!" Hara shares excitingly about her motivation to coach.
Corner Crew has a unique training program that keeps gym members in the red zone, a time when one's heart rate is above 165 beats per minute and at maximum capacity. They boast of their Champion class, a high-intensity class that mixes running, lifting, and punching. They use manual treadmills, so each member can move according to their own momentum. Aqua bags replace the traditional punching bags for safer knockout punches. Lastly, their adjustable Escape decks, which are versatile workout benches, ensure that the rounds are never boring. The decks can be used in 16 different ways, so you can do a lot with just one piece of equipment.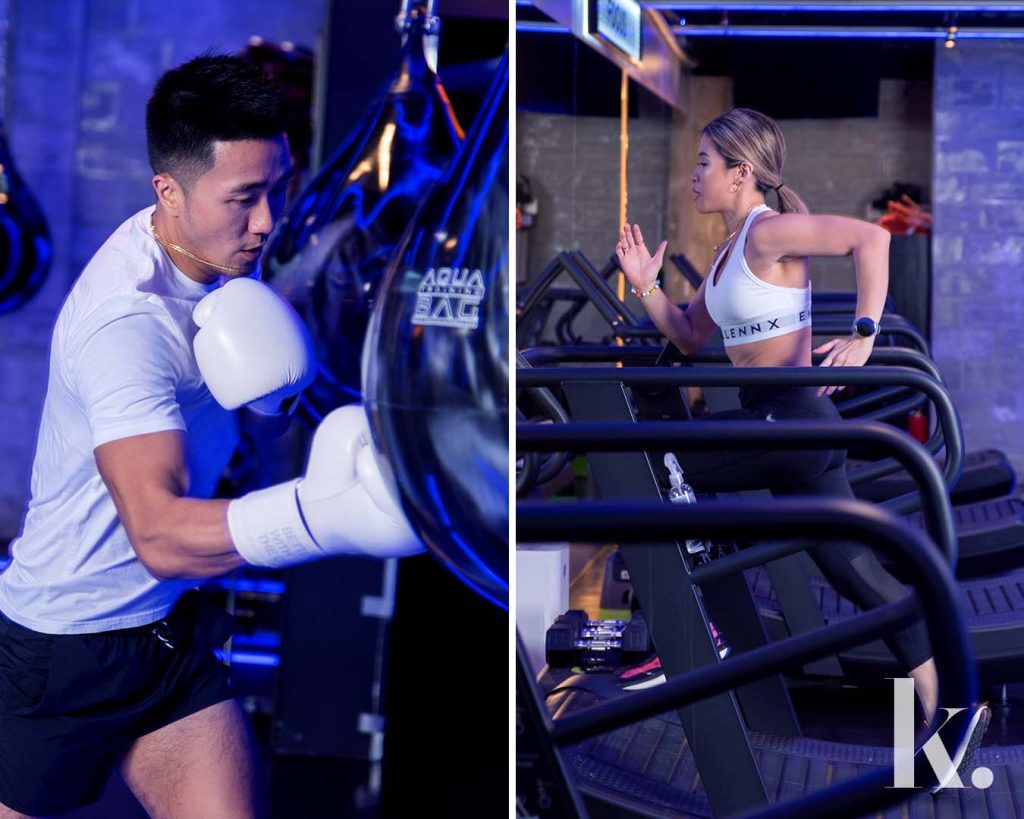 They recently opened their indoor cycling studio for a next-level cycling experience where members use their Stages indoor cycling bikes specifically designed for rhythm riding. These bikes let members spin to the beat of the music for a smoother and more reliable ride.
For Cebuanos who are serious about getting fit, Hara said they need to stick to the program to get results. According to her, "It's the burn you want; the burn you need." Though it seems intense, it's totally worth it if that's what it takes to be a champion.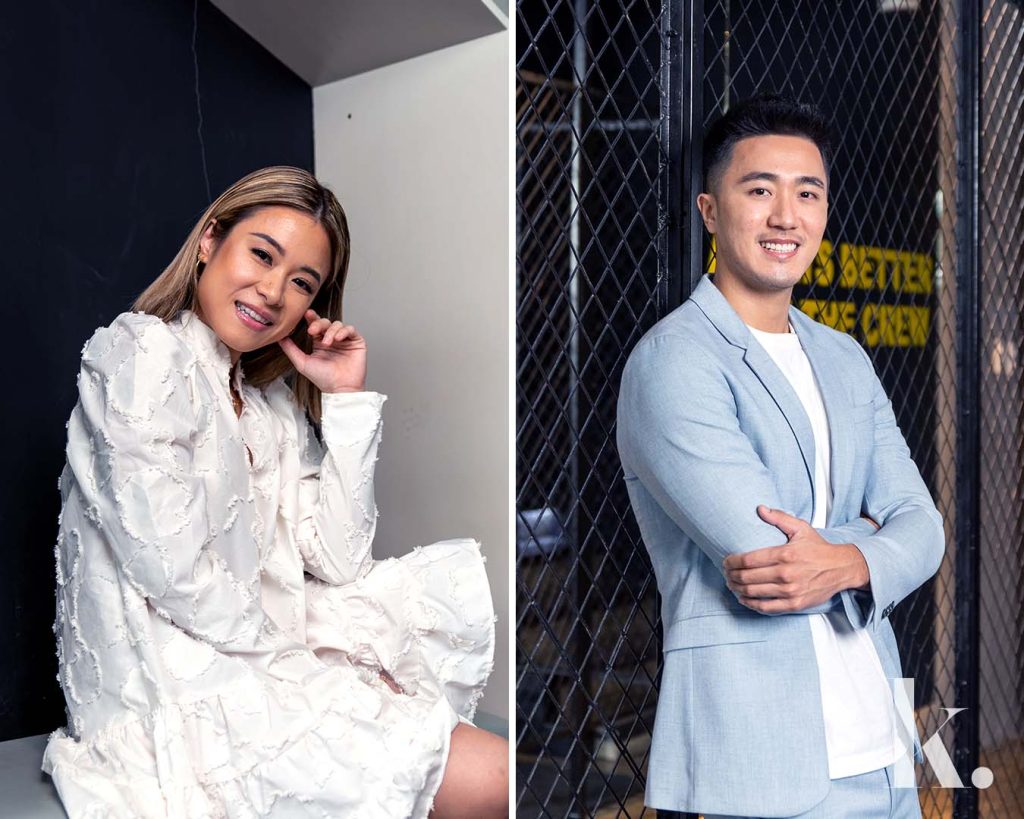 Find Corner Crew at Plaza Nouvelle for their Champion classes and Oakridge Business Park for their cycling classes. For questions and memberships, reach out to them through their social media pages, @cornercrewcebu on Facebook and Instagram.
Photography Garel Sison | Makeup Karlo Damolo | Hair Jerwin Bastatas | Editorial Assistants Bernice Quimbo and Janna Yuvallos