Fablab UP Cebu is just one of many fabrication laboratories in a global network under the Fab Foundation, which in turn had emerged from the Massachusetts Institute of Technology's Center for Bits and Atoms Fab Lab Program.
The lab started in 2016, becoming the second Fablab in the Visayas, and is a venture between the Department of Trade and Industry of Cebu and the University of the Philippines Cebu's Product Design program. This local Fablab, located within the UP Cebu Campus, houses laser cutter machines, injection molders, and 3D printers, among several other machines for making quite literally anything you can think of.
"Craft is such a big part of the Cebuano identity. Encouraging DIY and 'think, make, break' ethos through digital fabrication is a steady but satisfying pursuit for the team." – Mona Alcudia
One of Fablab UP Cebu's co-managers, Mona Alcudia, shares that despite starting out as a program within UP, the Fablab is utilized by more than just students or alumni—anyone who wants to make anything is welcome to visit the workshop, and this sort of public access is one of the foremost conditions to be considered a Fablab. As the Fab Foundation's website reads, "A Fab Lab is about democratizing access to the tools for personal expression and invention."
In the five years since Fablab opened its doors to the general public, it's grown much larger than just an arts program. As Mona says, "we've seen it grow from a laboratory within the UP Cebu Fine Arts program to a third space for makers of different backgrounds to converge: from fashion designers, engineers, architects to MSMEs, general hobbyists and researchers."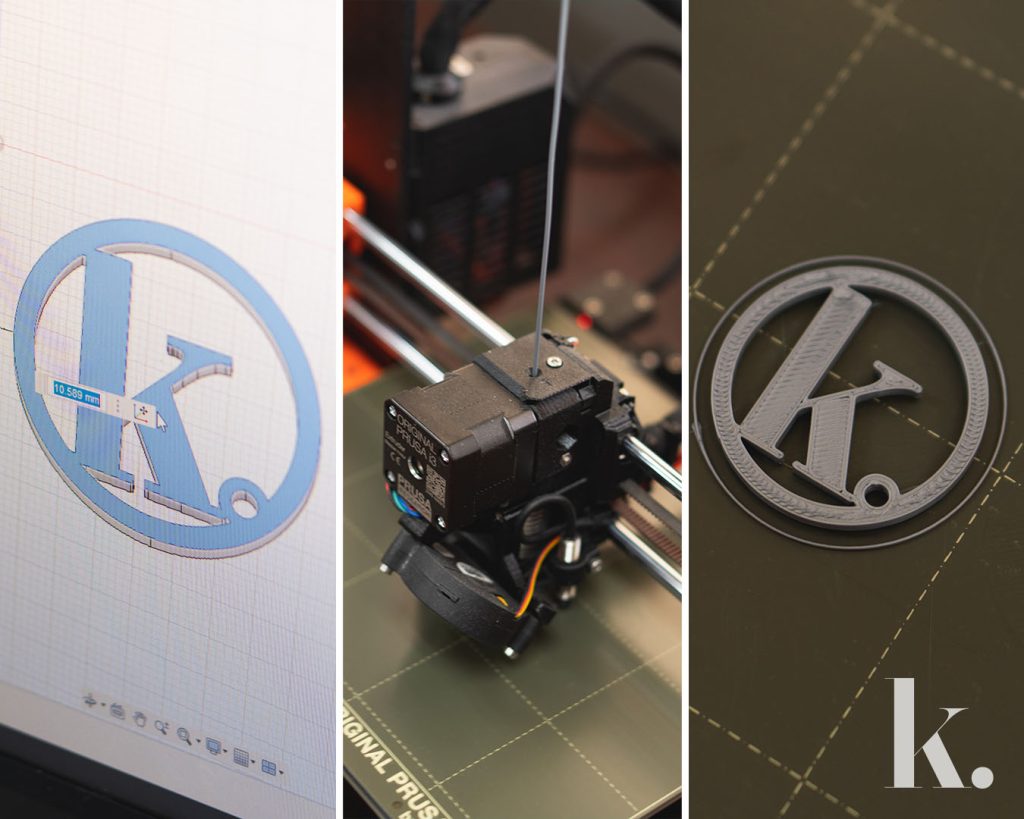 All around the facility, you can find different prototypes made by the countless users of the lab, from chairs, to packaging, to simple decorative knick-knacks. Others have created spare parts for tools and machines which require precise measurements and would otherwise be impossible to replace, like camera parts and plumbing fixtures.
It's interesting to see just how much you're able to make within a relatively small facility, and this maker-culture is something the Fablab aims to foster. "From the beginning, the Fablab's role has been to empower people with a platform to experiment and develop designs beyond traditional manufacturing practices and to nurture a culture of interdisciplinary innovation and education," Mona says.
Fablab is also challenging the "print-shop model" of simply passing on design files to manufacturers for your product or project. The hands-on nature of Fablab seeks to involve you in the making process yourself and to learn just how much you can create with the right knowledge and tools. "Craft is such a big part of the Cebuano identity," Mona shares. "Encouraging DIY and 'think, make, break' ethos through digital fabrication is a steady but satisfying pursuit for the team."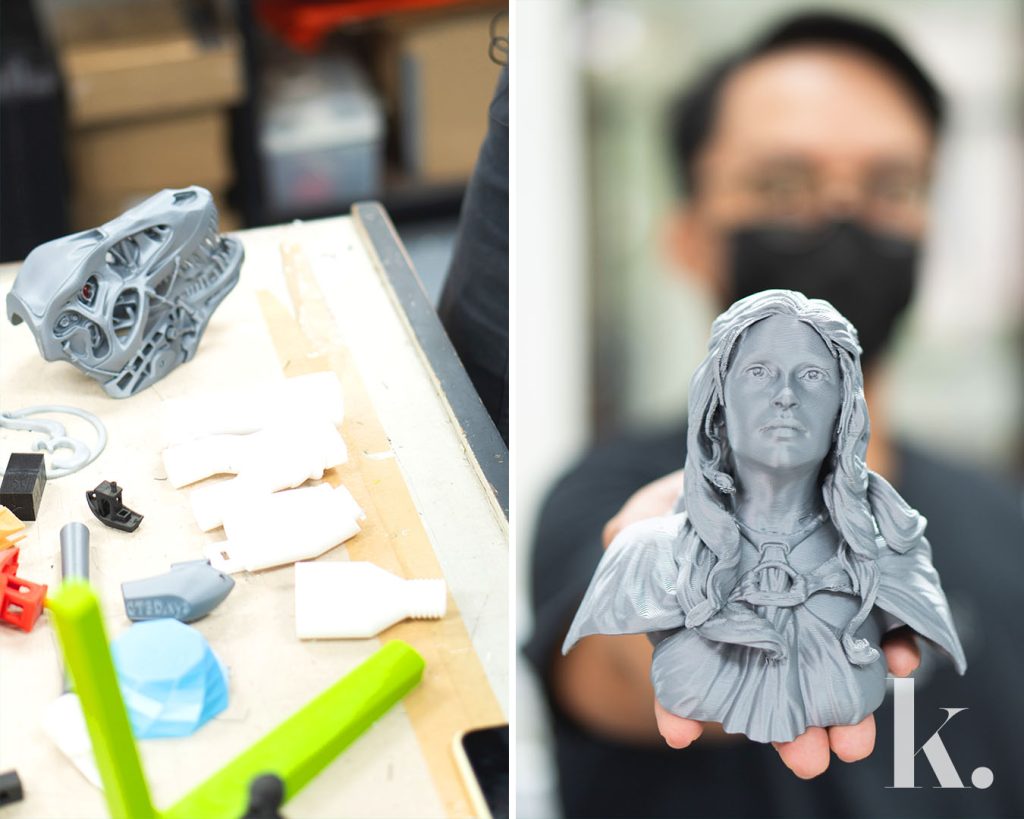 In the past two years, however, restrictions and lockdowns have put a hold on their face-to-face workshops and classes, but it seems the pandemic hasn't slowed down Fablab's operations by that much. In the first week of the pandemic, the Fablab had already donated over 500 face shields to different hospitals and medical institutions in Cebu and has continued to produce PPEs using free open-source files which they also shared with other makers.
"It hasn't changed how we see the importance of fablabs, however," she says of these new safety restrictions. "If anything, the quick response of fablabs and rapid prototyping technology in PPE development helped in bringing our advocacy to the forefront."
The Fablab also houses Project Relic, their collaboration with Rotary Metro Mandaue 2006 and UAP Datu Lapu-Lapu, aimed at empowering people to recycle plastic. The project collects plastic donations and upcycles them into various items, providing resources and income for the community, as well as reducing the community's carbon footprint.
"Fablab UP Cebu has always envisioned itself to become a center of maker education and a catalyst for local invention and innovation in Cebu, as well as a contributor in the developing conversation around maker culture throughout the country as well," Mona says.
The program continues to evolve to cater to the community's needs in different ways and is hoping to pick up face-to-face workshops again soon. Until then, though, the making doesn't stop: "We're constantly developing new programming and adding new machines to our roster to cater to what the local creative community needs, such as the first community access ceramics workshop in the city. Aside from workspace expansions, we're also continuing our efforts for new blended programming and continuing collaborations with key industry partners."
Visit Fablab UP Cebu's Facebook and Instagram pages for more updates.
Photography Ezekiel Sullano