Last weekend's Cebu Art Book Fair at the University of the Philippines Cebu was filled with zines, stickers, artist merch, postcards, artwork, and other knick-knacks.
As an artist myself, I must admit it's challenging to constantly put yourself out there in galleries and promote your art with a hefty price tag. I would look at having your typical gallery shows as high art. I would also say that it can be a little intimidating at first, from my experience, especially when your work is unconventional and low-brow.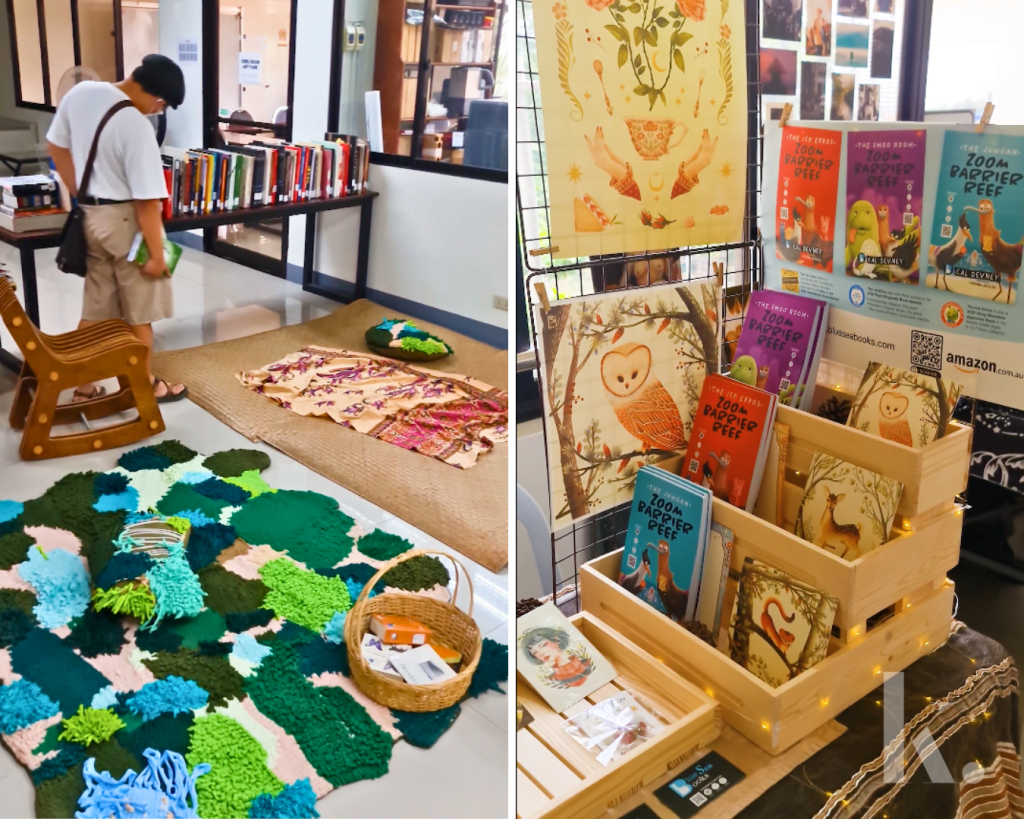 I had my own journey in making my own zine when I was 20, and have found the process very meticulous, especially the curatorial aspect that comes with it. It was shown in a booth for VIVA-EXCON 2018 at the time, and I used the zine as a stepping stone for the larger public to get to know my work better. This plan worked— a small zine that people can interact with and hold with their hands. I found it less intimidating, and much warmer in regards to having that connection with the public. A unique zine becomes a token— similar to a sticker that one might acquire, or a small postcard to give as gifts to a loved one.
One aspect is that artists can come together in one space and interact with a larger audience; another important one would be showing the importance of books. I am a lover of books, especially art books. But often these books would soar to high prices in your local bookshop. Cebu Art Book Fair introduces young and upcoming artists and designers in a very warm and welcoming way, whilst keeping prices affordable.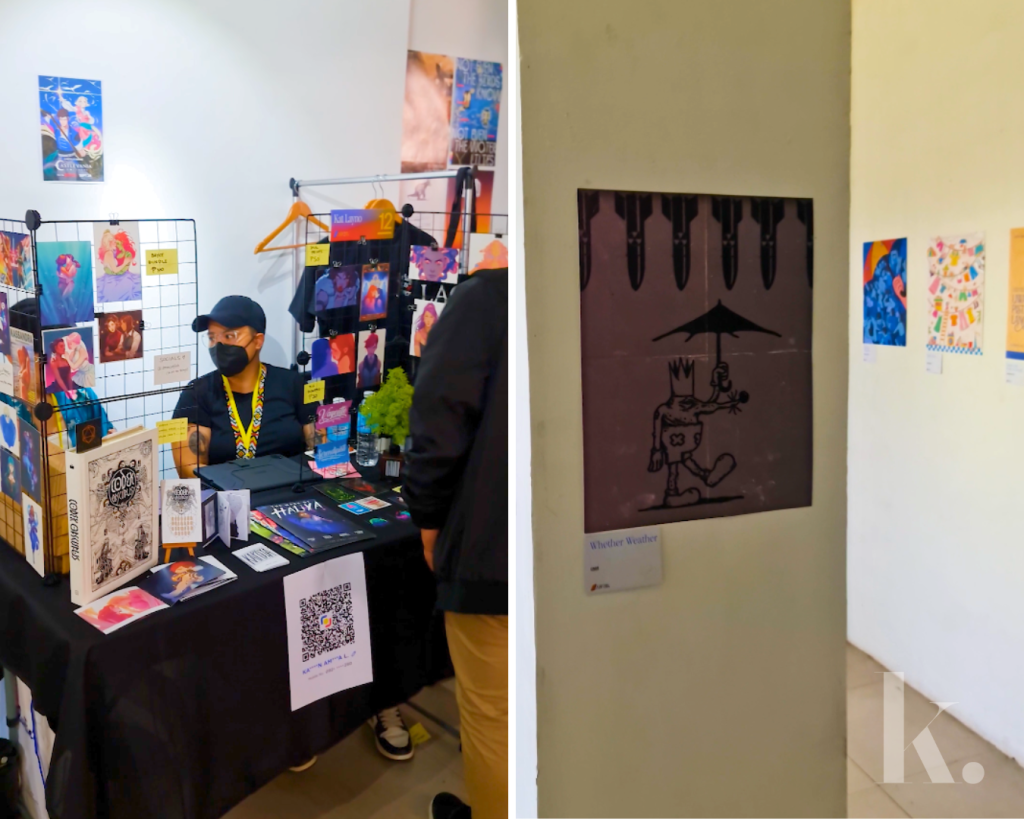 I collected works from my favorite artists, including Tapioca Terror, Silke Talastas from the No Core Collective, and other queer creatives. Supporting your local artists feels good when you're part of this industry. Even for non-creatives, these events can serve as hangouts, as local small business-owned restaurants also take this as an opportune moment to sell food and drinks. I saw Ahka Space, a well-beloved cafe and event space in the food section, selling a great selection of refreshments during a very humid day.
Cebu Art Book Fair 2023 also had a poster show, called "Weather, Weather Lang". Their statement writes, "This year's theme explores the fickle, volatile, and changeable nature of life and living in the insular tropics; having to bear with the inconstant forces of nature, culture, and man: from tempestuous weather patterns to the unpredictable mass hysterics of an archipelagic crowd or the infinitely complex nature of the individual."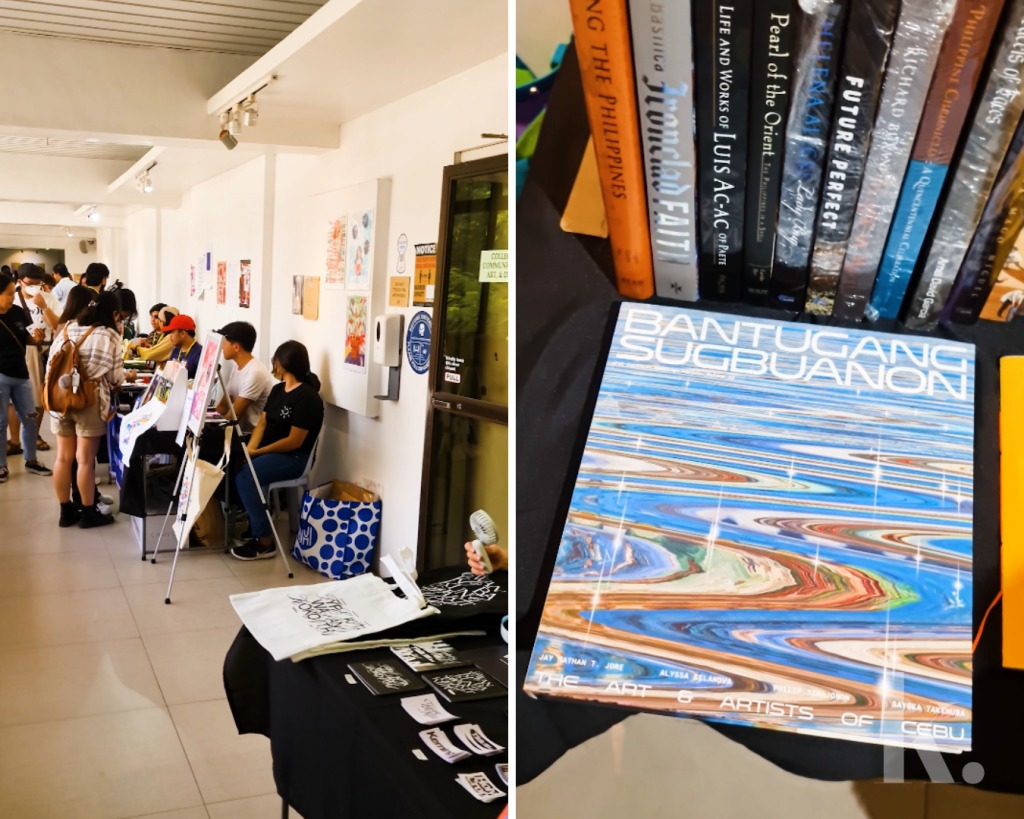 I'm pretty pleased by this subject because climate justice is more relevant than ever. Artists get to express this theme through graphic design, a great medium choice because it's highly connected to activism. Art has the capacity to bring awareness to these alarming topics, and fairs like these are great platforms to have voices heard.
More exciting are the talks from designers, illustrators, and publishers at UP Cebu Lawak Sinehan's "In Conversation" to offer different and inspiring perspectives to younger artists who hope to build a brand for themselves and for those who hope to self-publish their own art books.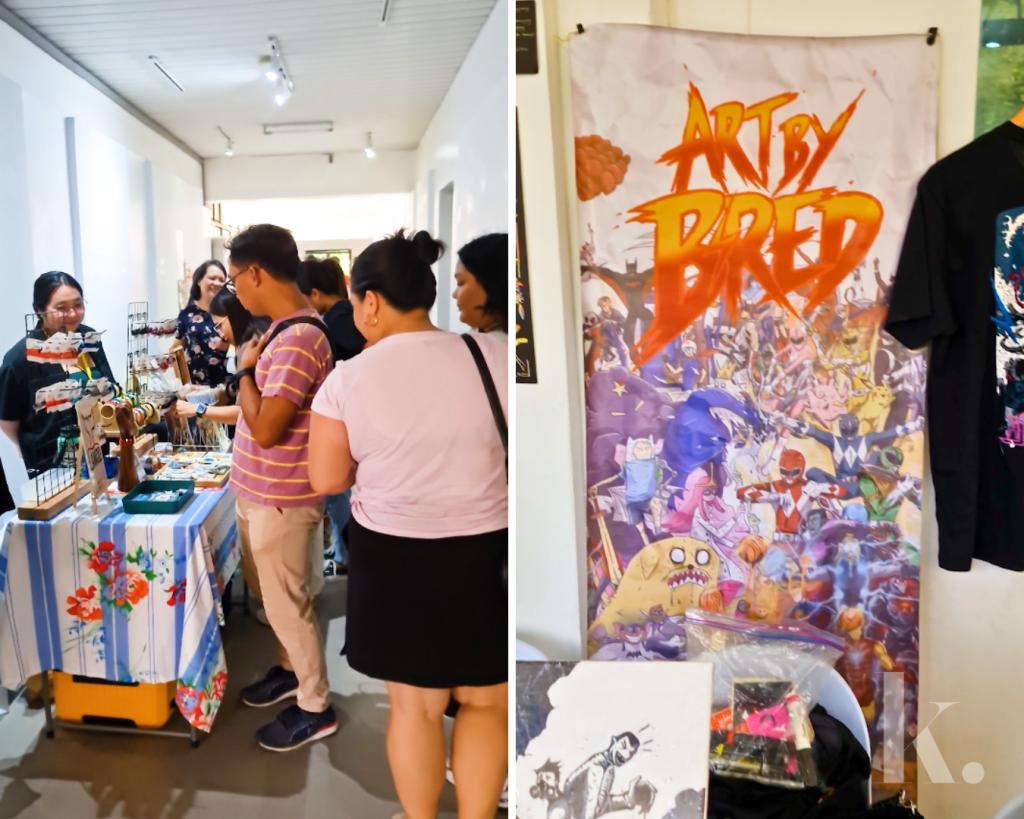 There was also a film showing, "Sibuyas ni Perfecto", which was awarded "Best Short Film" at the 19th Cinemalaya Independent Film Festival by Januar Yap, and an illustration workshop by Karl Aguro. The fair is a great example of how different kinds of creatives can co-exist together in one space and have it be fun and brilliant.