Summer is here! Let's talk about bags perfect for the season. Whether they're for daily use, going to the beach, or indulging your adventurous side with a trek or a climb, there's a bag perfect for you.
The net bag is also known as Eco-bag, Nylon bag, or mesh bag. This type of bag has been a part of our lives growing up. 
Why buy? It is made from knitted plastic, with good strength, excellent product visibility, and is breathable.
What do I love? Cheap! A heavy-duty mesh bag is perfect for going to the grocery, going to the beach, or putting your slippers in it when you travel. An excellent all-around bag, if I may say so.
There are many versions of the net bag. Your choice, though, whether to go for the affordable ones or the pricey ones.
Travel Essentials MNL, located in Makati, offers products that make life convenient – from organizers to wooden items.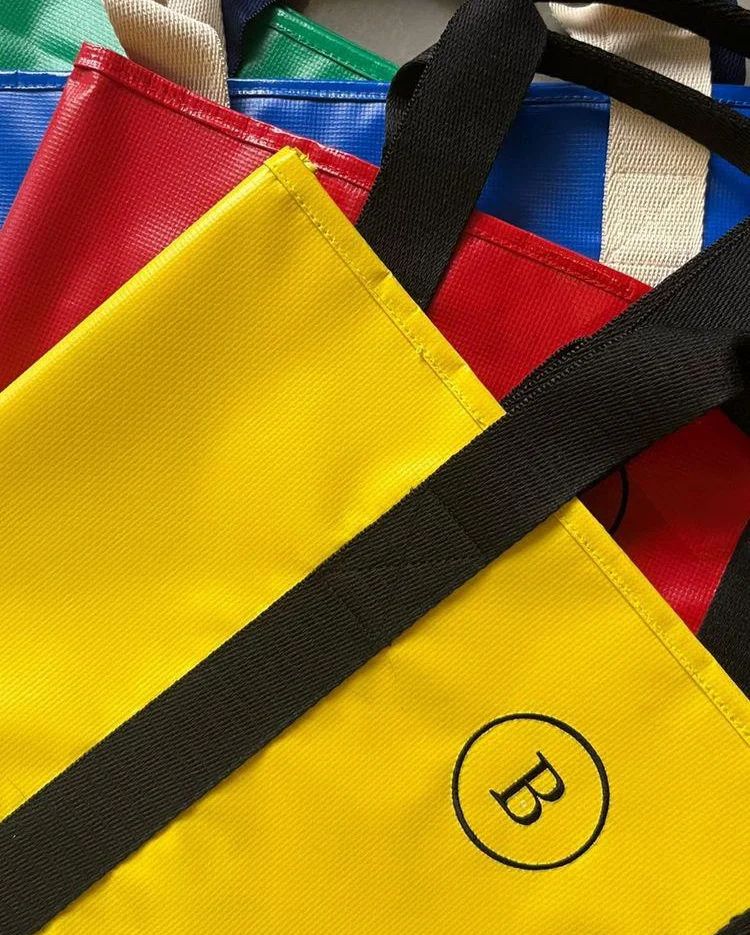 Why buy? Travel Essentials bags are sturdy and perfect for daily use or the beach.
What do I love? Waterproof! who wouldn't want one, right? Customize the tote with your initial too. Aside from it being waterproof, it is washable. The tote also comes in different colors to suit your mood. This tote is another all-around bag— perfect for any purpose.
The Travellers Boutique makes quality handcrafted personalized tote bags and hats using natural fibers produced in the Philippines.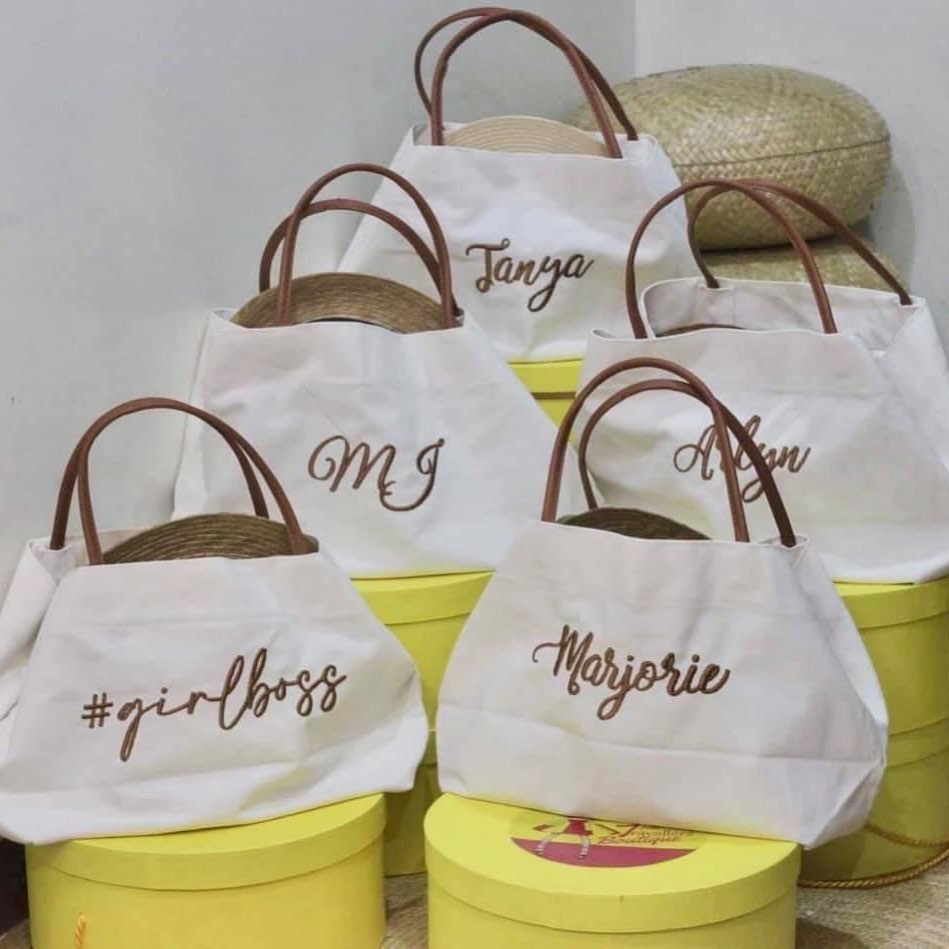 Why buy? The bag is handcrafted and made of natural fibers such as raffia, buri, sabutan, sinamay, bangkuang, and karagumoy.
What do I love? The tote is customizable. You can personalize it with your name, and it's big enough to fit a lot of stuff.
More than just flip-flops, Havaianas is about experiencing life more colorfully, with confidence, and unabashed self-expression.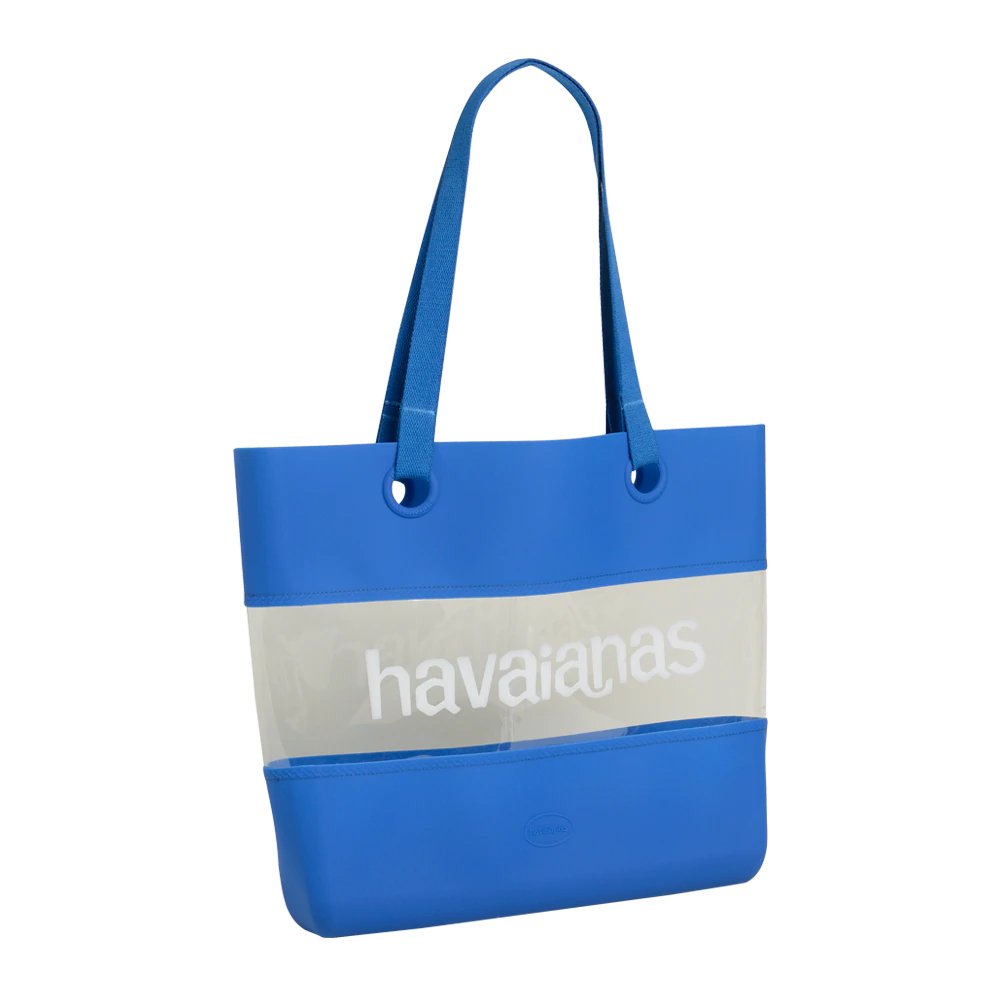 Why buy? Ultra-light and colorful, the Beach Bag is a beauty! 
What do I love? It's waterproof! It keeps your belongings dry and safe, whether at the beach or in the city. It's the right size to fit everything you need, aside from it being light and spacious.
These are available through Shop Saudade PH, which features countless curated items for you to take home and start making memories with it.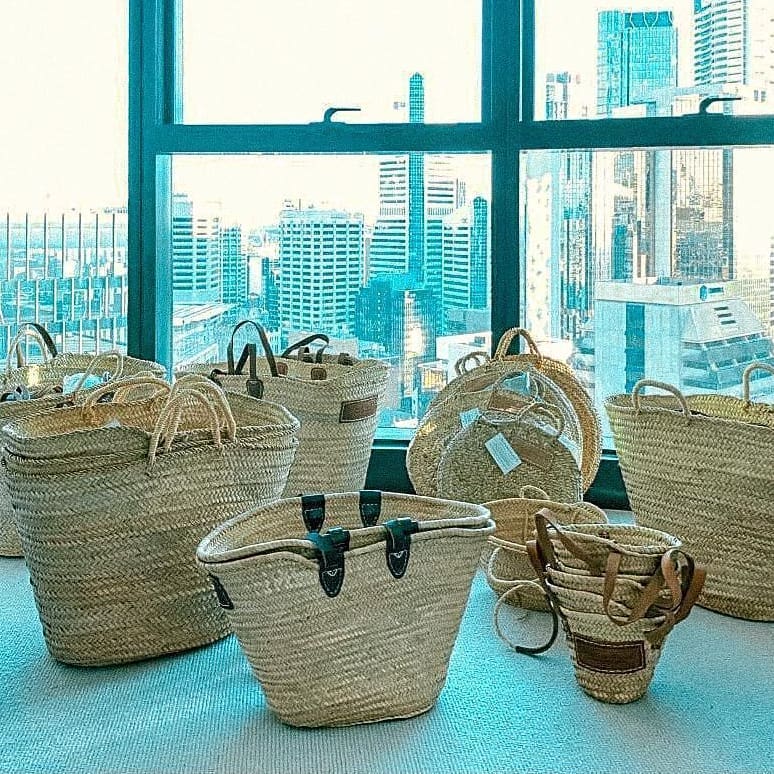 Why buy? It is big enough to fill up when you go to the grocery and pretty enough to bring to the mall.
What do I love? The bag comes in different sizes. Great to bring anywhere, and stuff anything in, too. The bag is lightweight and durable too.
Sea to Summit invents gears that enable freedom and self-reliance. Sea to Summit started in 1991 after outfitting an unusual first ascent of Mt. Everest. The products are designed in detail to be the lightest and most durable cutting-edge outdoor equipment.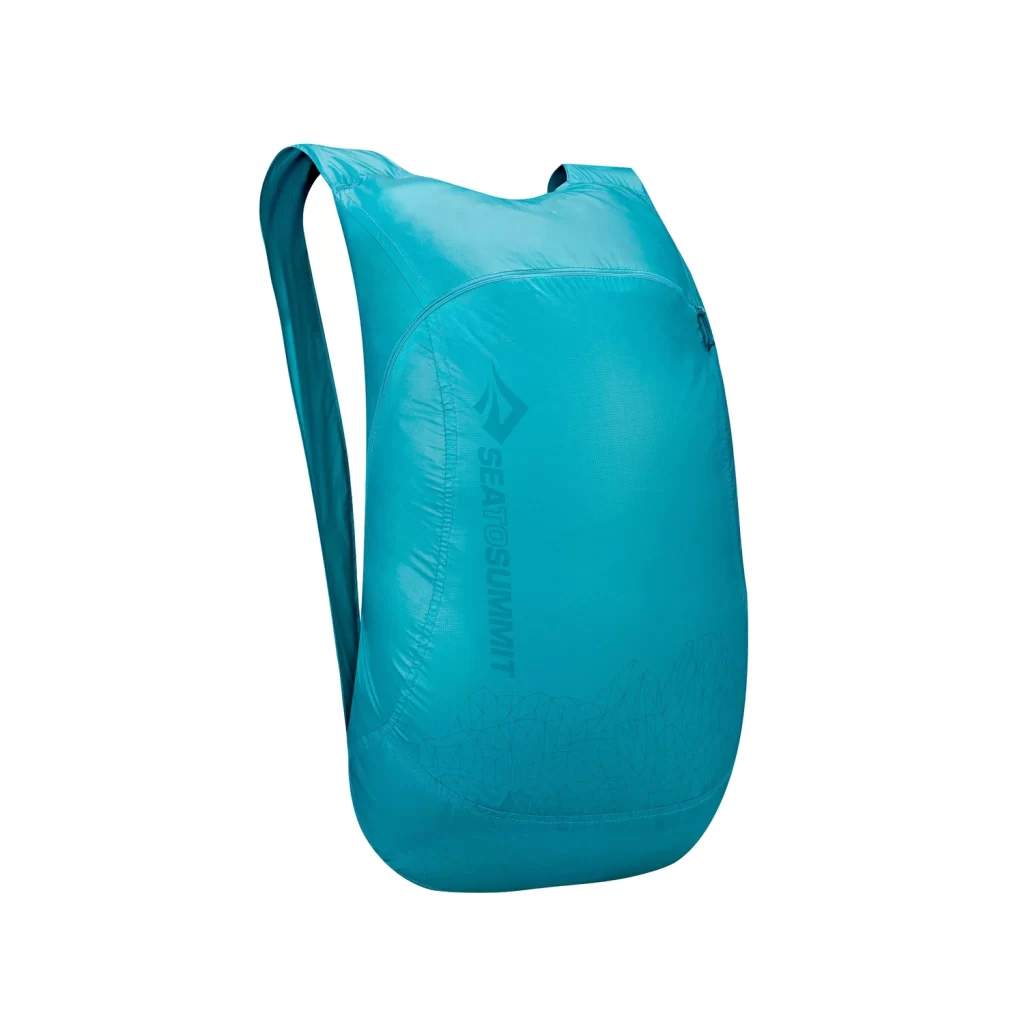 Why buy? Its construction gives it strength beyond its 1 oz / 30g weight. In addition, Sea to Summit gears are durable.
What do I love? Water-resistant! Here we go again with water-resistant. It is small and folds down to the size of an egg – the perfect bag for impromptu adventures. Ultra-lightweight daypack with siliconized nylon fabric for easy packing, stashed in your pocket or keyring.
Since 1837, Hermès has remained faithful to its artisanal model and humanist values. For six generations, Hermès has been an independent, family-owned French house, artisanal, creative, innovative, and responsible, whose entrepreneurial spirit has become its business model—durably designed to adapt to changing lifestyles.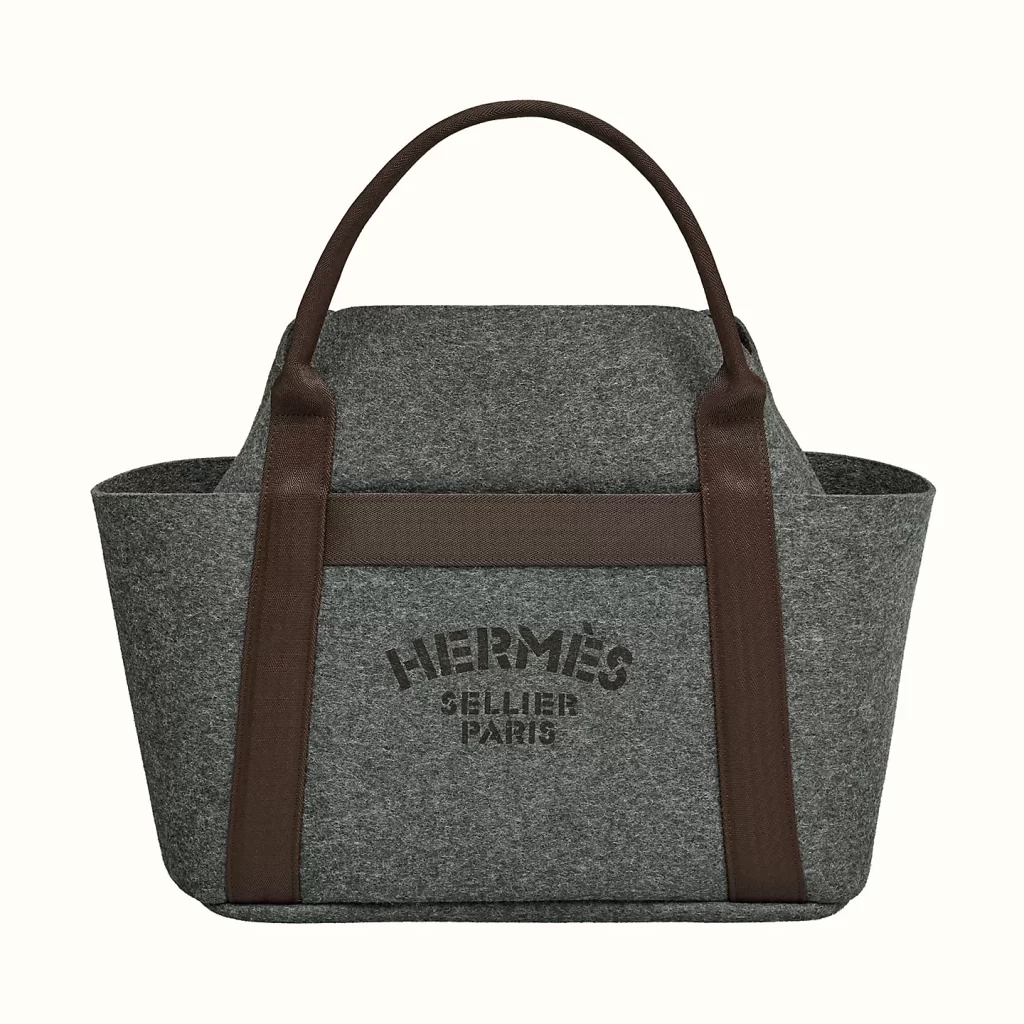 Why buy? Hermès products are made of the finest materials, and the craftsmanship results in sustainable objects that can be passed down through the years.
What do I love? Though this bag is designed to hold and carry saddles, boots, and brushes, this is a clever and functional bag that makes life easier when all you do is dump everything inside. Who said only the riders could get to enjoy this bag. The bag is functional enough for whatever purpose you want it to be—made in hard-wearing and water-repellent canvas, including a removable and machine washable interior pouch and three interior pockets, including one zipped pocket. This bag got me with the number of pockets it has. The snap hooks are in stainless steel. This bag is definitely on my wishlist.
I have a thing for waterproof, water-repellent, durable, and customizable bags— these are some of the qualities the pieces I've mentioned no-fuss bags. Also, bags personalized with your name or initials make your bag stand out and easier to find.
A no-fuss bag is what you need during summer when all you want is to relax, chill, and get your perfect tan.