It's bittersweet seeing the bridge being inaugurated. I have been working with National Geographic Asia since 2019 to document the building of the Cebu–Cordova Link Expressway (CCLEX) or the "third bridge." In the past 4 years, the rest of the Nat Geo crew and I have been through a lot: sleepless nights, heavy rain, skin-biting heat, technical problems, and more!
One of the newer members of the crew once asked me what was the best shoot I've ever done. As someone who has shot with a few local celebrities, TV channels, a lot of short films, commercials, and now lifestyle content for Keeta, there are a lot of stories I could choose from. But my favorite so far would be my first time shooting with Nat Geo back in October 2019.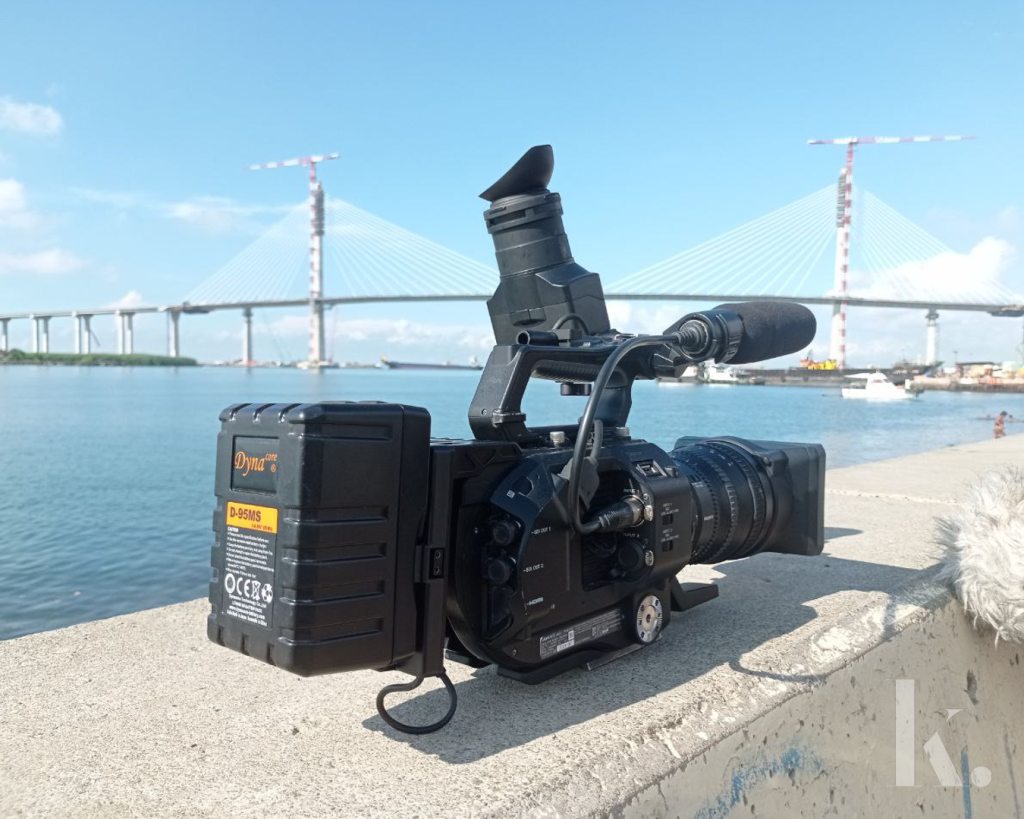 Up to this day, the producer still keeps telling me that documenting the building of CCLEX was the most stressful shoot he's been through. While I agree, I still miss that kind of stress: waking up early in the morning to shoot in an unsafe bangka with expensive cinema cameras on board. It would be dark too since we had to be there in time for sunrise to get the most cinematic footage of fishermen to show that the bridge won't be in the way when they go out fishing.
We shot barefoot on very sharp dead corals and rough mangroves for their mangrove preservation bit to show that the bridge length has been adjusted to avoid hitting the nearby mangrove forests in Cordova. We went home late and capped our evenings with meetings before sleeping for about three hours, only to wake up in the middle of the night to change batteries on the charger, and then waking up super early again every day for 5 days.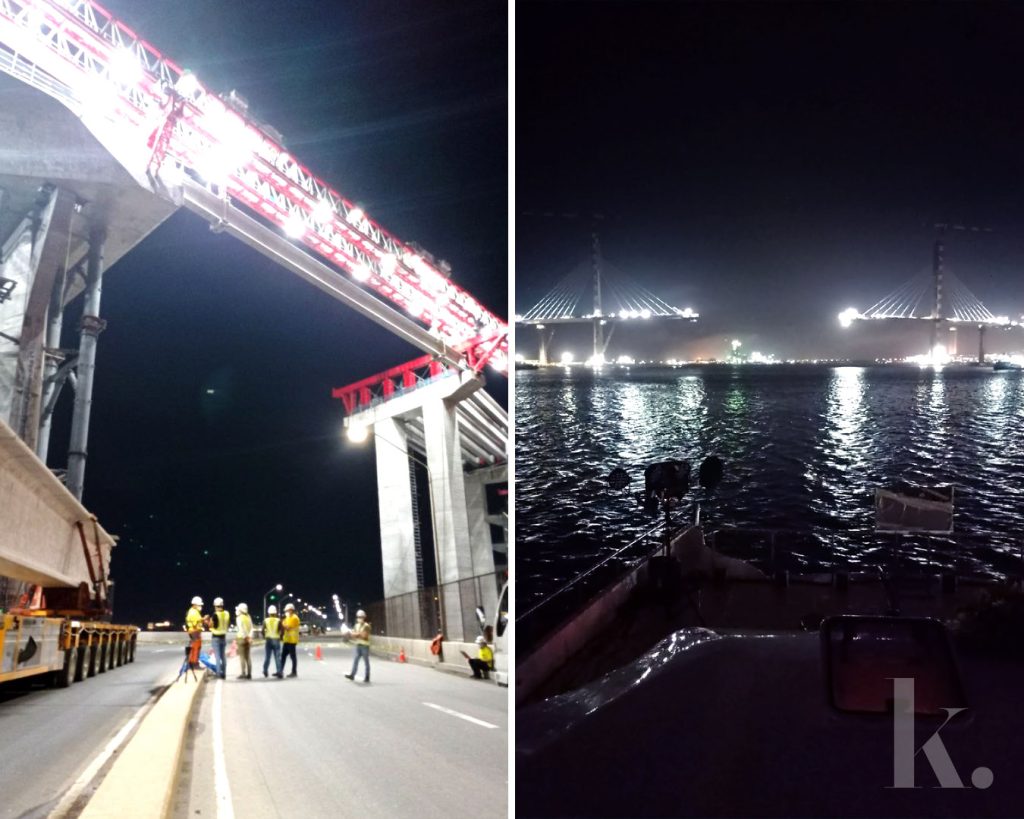 Plans changed every few minutes, our drone crashed, and we were constantly running out of storage. Needless to say, it was a lot to handle, but we did it, and we're proud of the content we've produced. I think I shouted at my producer once or twice, which I really shouldn't have done, but after we wrapped, we had lunch like nothing happened, laughing and having fun at Lantaw Cordova. I learned a lot from that experience and although it was the most stressful shoot that I have done, I would do it again.
Another notable supplementary shoot was covering the 500 Years of Christianity celebration where we were rained on pretty hard. We were shooting until sunrise in wet clothes but seeing the 8 crosses being lit while on top of a yacht was an awe-inspiring experience and made all the struggle worth it. When we filmed the two towers finally being connected, we were rained on again, which produced great footage of people working with cement.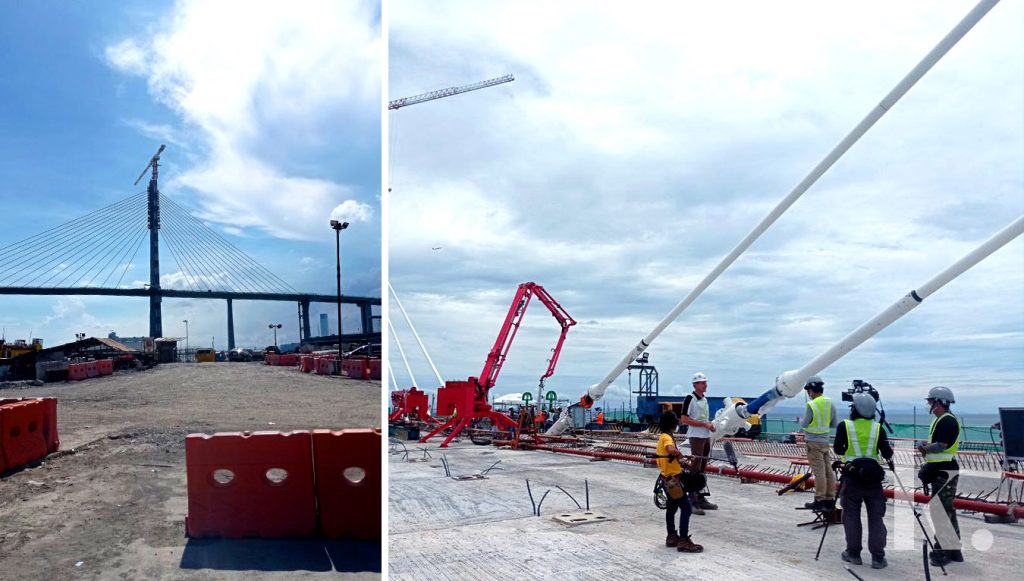 We always talked about how cool our experience was and how we would tell our kids that we were part of this historical event. From nothing to the monumental and state-of-the-art bridge that it is now, I witnessed it all and even captured the process of turning it into reality. My girlfriend who's in the construction and architecture industry would always get jealous when I go on shoots. Unfortunately, I couldn't bring her.
When we drove there for our last shoot, which was the inauguration of the bridge, it was, again, bittersweet. We've done it, we've wrapped. Now what? We can't go there exclusively anymore as it's already open to the public. But don't get me wrong, I'm happy to see it open. It's an experience driving there and feels like you're not in Cebu, which represents a change for the better.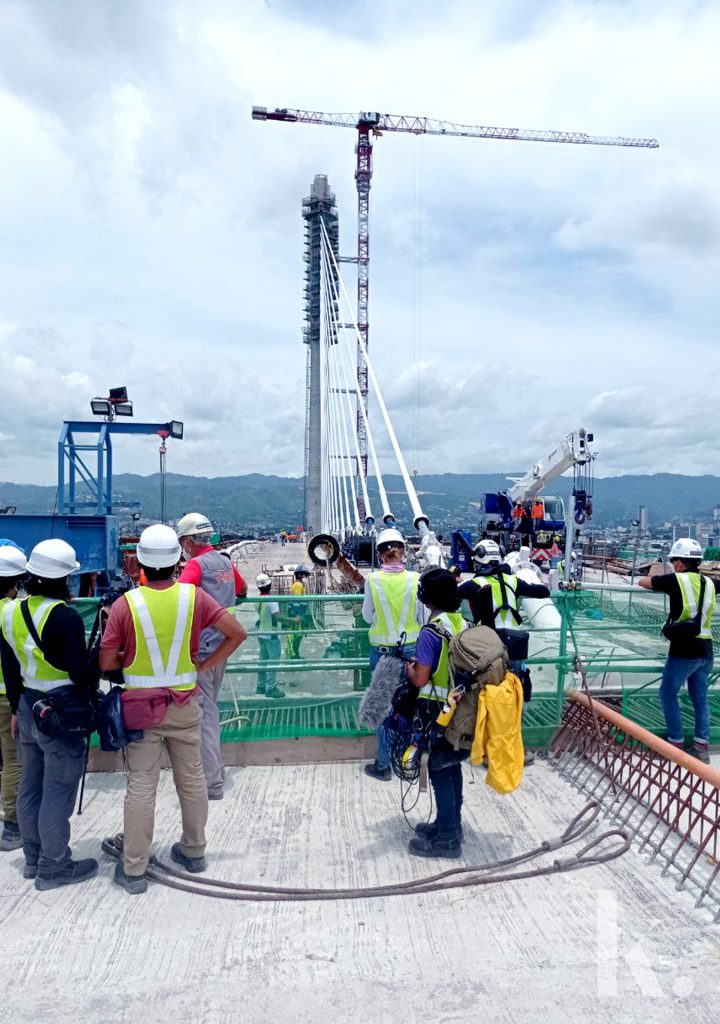 I learned a lot from that experience and although it was the most stressful shoot that I have done, I would do it again.
I'm very honored to be part of it all, especially because I'm not originally from Cebu. However, I like to call myself an adopted Cebuano because I live and work here now. I hope Cebu has already accepted me, including the film and creative industry. The bridge is really about making connections and providing access to opportunities for people like me. It's about people making it in Cebu like how I did with the opportunity I had with National Geographic and the local firm AMP Media Productions. If a nobody from a small city in Mindanao like me could make it here, anyone can.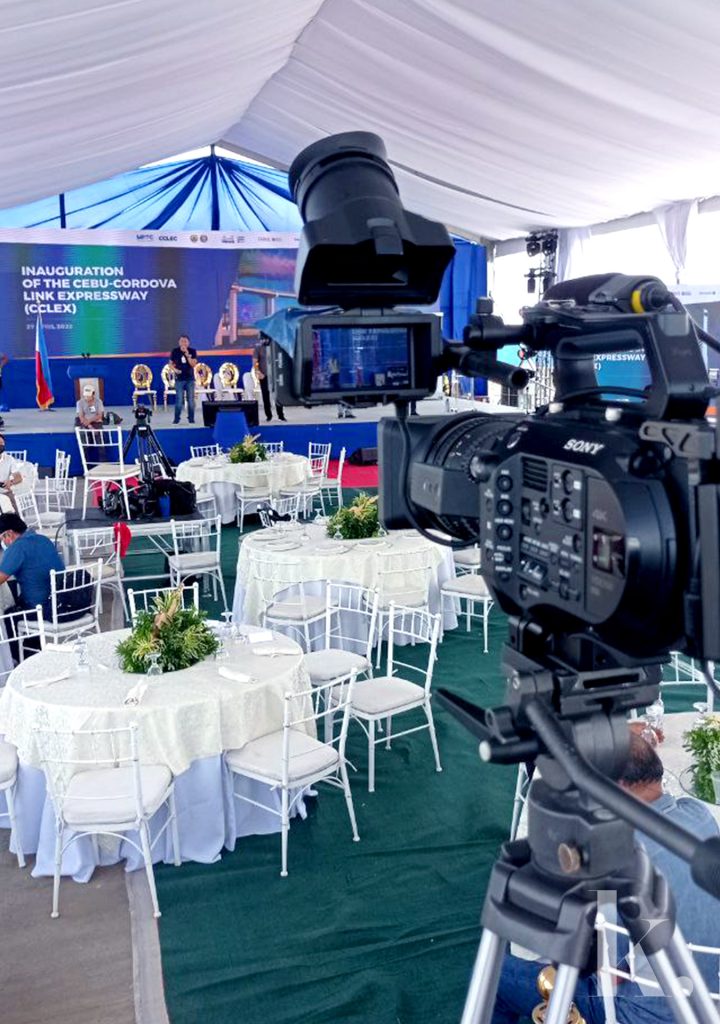 Photography Kong de Guzman | Banner photos courtesy of Pitch Photography