I feel a little weird as we approach Mother's Day this year.
I'm currently in my fifth month of pregnancy. And it's only just dawning on me that I have a person growing inside me. For a while, my husband and I have just been thinking about it as an, 'oh I'm pregnant' thing. But now that the bump is getting bigger, it's really sinking in that in four months, I'll have a baby to nurture.
Yes, this Mother's Day is extra special. This one is the first time I celebrate as a mom. There might be debates on whether or not I already am—but wherever you are on this spectrum, I feel like I am.
A lot of my mom friends have told me to enjoy being pregnant. It'll be the last time it's about me and not the little one. So this Mother's Day, I'm treating myself to the things that I like while I can.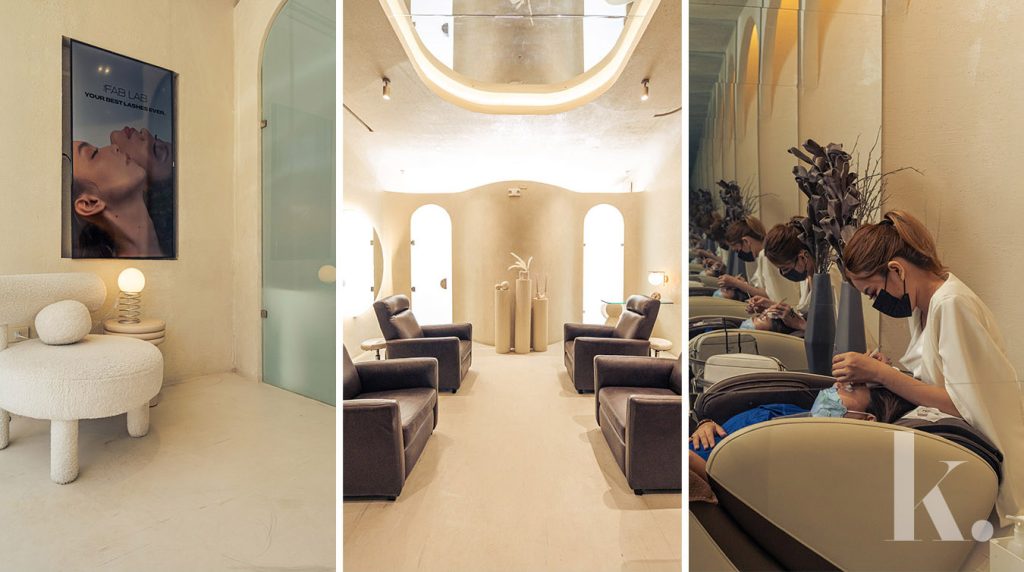 Give The Lashes Some Love at Fab Lab
I've been going to The Fab Lab Lifestyle for years now. I've always come out of each appointment feeling nothing less than fabulous. It's been especially amazing to visit their latest space. Its tone-on-tone textured interiors are all at once inspiring and inviting.
I've skipped the lash extensions since I've gotten pregnant, though I'm not really sure why. Proprietor Jane Flores asked me as much, and when I couldn't give an answer, she smiled. "Moms deserve to look good, too," she laughs.
Jane herself is a mom to a very cute young boy. She is also an entrepreneur with a schedule that's filled with meetings, flights, site checks, and more. Yet, she always makes an effort to look poised and put-together, something that Fab Lab offers their clients via their services.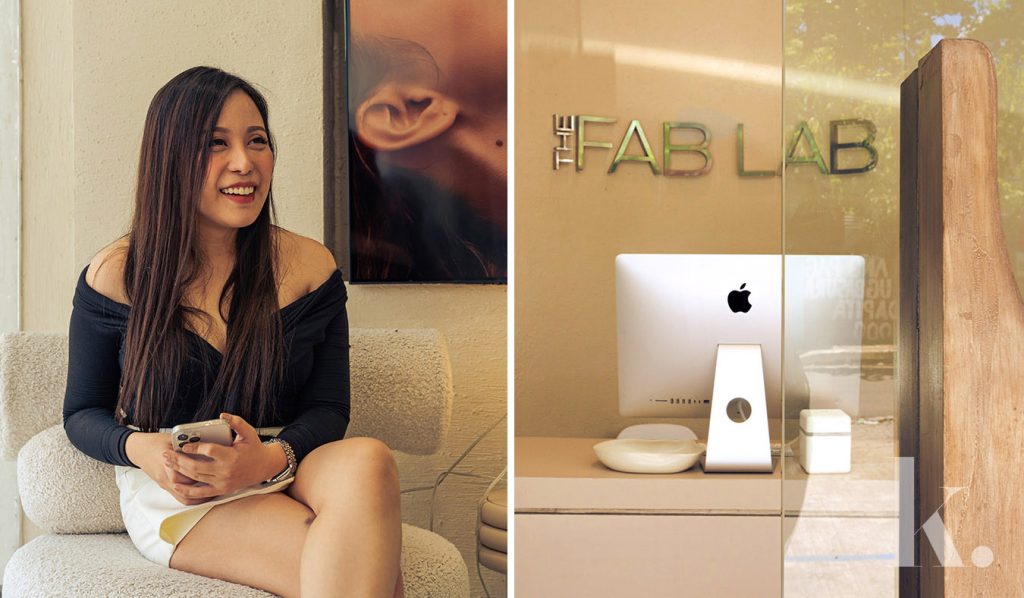 My favorite service is the VIXEN Lashes in Natural Volume, which give your peepers just enough drama so people wonder if you were just born with it. One of the best stories about Fab Lab is how Jane started the business after a breakup. "He told me, 'I think you look better without your lash extensions on because they look fake and they make you look old,'" she shared.
The exchange spurred Jane's dedication to finding the best lash extension options for her clients. Fab Lab started out as a one-woman show, operating out of a small room. Today, it has outlets in Cebu and Manila, with a Bohol and Davao location soon to open.
Part of what makes Fab Lab such a success is the quality of the services they offer. Not only do the lashes look natural, but they also feel lightweight and last longer with the right care. In fact, one of the reasons they can't expand too quickly is Jane's strict standards when it comes to training the staff. "I want to make sure that we always have the best people," she says.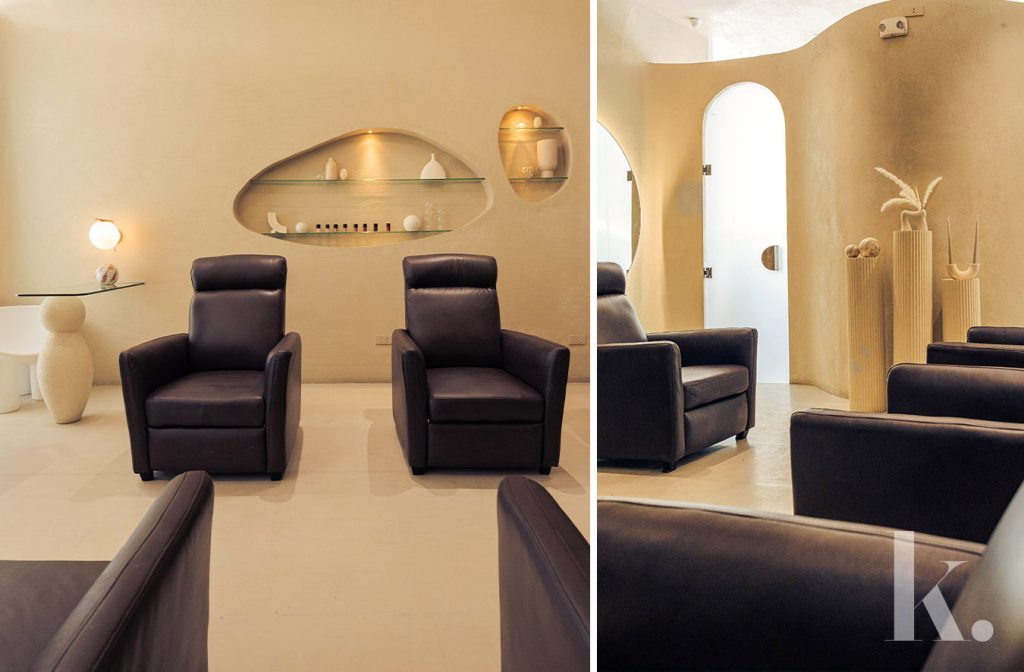 Their services, of course, are not just limited to lashes. Their French Fade Gel Manicure is one of my staples because the slow ombre means they last longer than your average polish. Now that I'm pregnant, though, I prefer the Regular Manicure—though they're definitely still luxe. Fab Lab only uses Chanel Nail Polish to make sure even the most basic services get a little something extra.
Fab Lab also offers drip services, featuring various vitamin concoctions, which are medically formulated by their in-house medical director, Dr. Ana Abellana. Jane also shares that they will soon offer annual membership programs, which include the use of a private room, discounts, and special events.
The Fab Lab Lifestyle is on the Ground Floor of the Nicrek Center, F. Cabahug St., Kasambagan, Cebu City. For reservations, call +63 956 059 7978, or find them on Facebook and Instagram.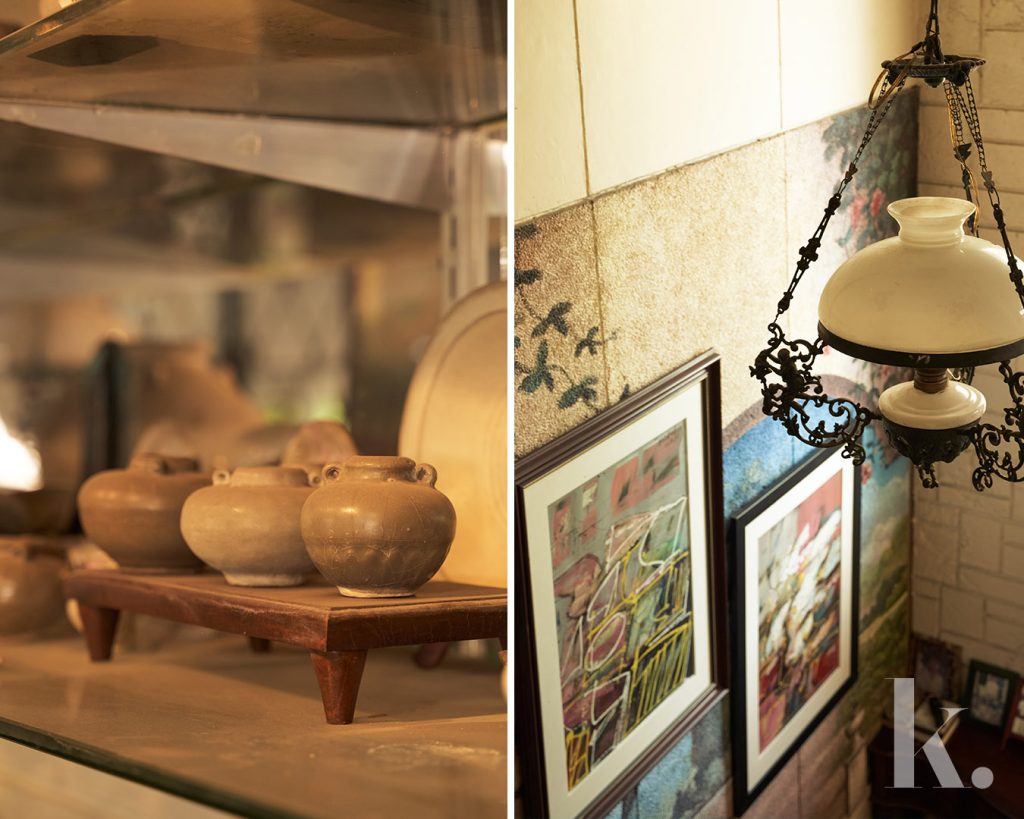 Appreciate the Past at Raphael's Antiques
Rafael Ojales is probably the last person you'd expect to see when walking into a place that showcases antiques. The 29-year-old behind Raphael's Antiques seems too young to be so appreciative about old things. But Rafa does admit that he wasn't always that way.
"I used to hate the furniture at our house," he recalls with a laugh about his school days. He remembers classmates' houses decked out in modern pieces, while he came home to hardwood cabinets and religious imagery. It didn't help that around that time, in 2002, his parents first opened Raphael's Antiques on Mango Avenue. As you can imagine, there was a constant in-and-out of pieces from various time periods at their house.
Today, Rafa shows a new appreciation for antiques for reasons he holds close to his heart. "I do it to spend time with my mom," he shares. The aforementioned store on Mango Avenue was closed in 2014 when his mom Susan stopped collecting after she was diagnosed with stage 4 breast cancer. She passed away a month later.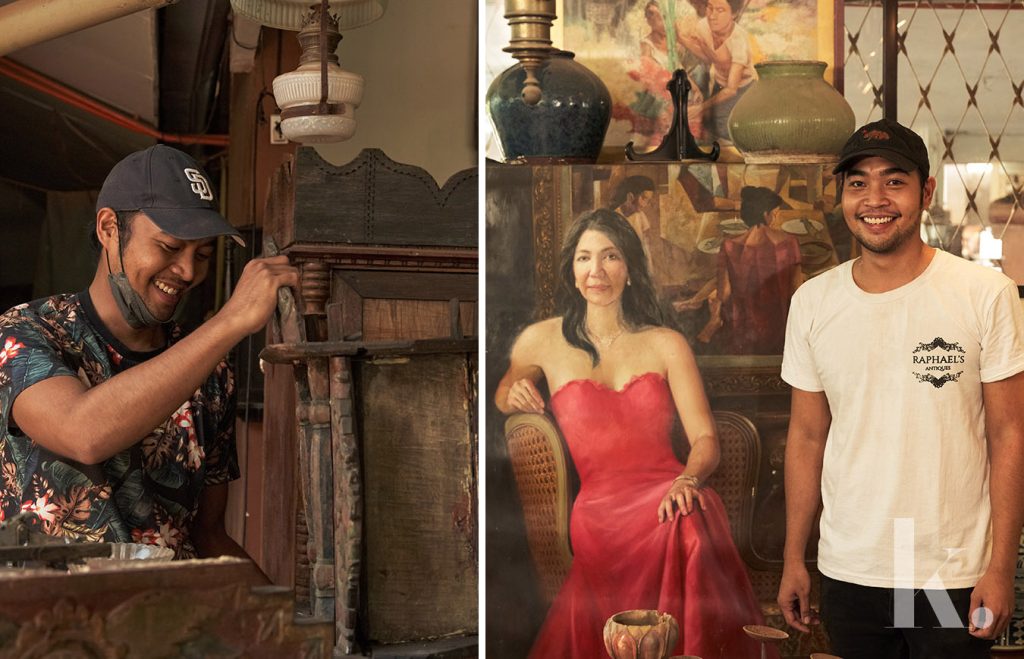 Now, Rafa and his dad Dioscoro have moved their sizeable collection into an open area in their own home, and invite visitors to see and possibly barter their own pieces. "It would have been so much better if I was still doing this with her," Rafa says, sharing that his mom is never far from his thoughts.
Raphael's Antiques is full of amazing finds. The space is packed with beautiful pieces, all full of character and personality. There are altar tables of varying sizes and made of different materials. Chairs made of wood with brass details. An array of lamparas either hang from the ceiling or fill up different surfaces. Towering cabinets carved with intricate details stand on every corner.
The pieces come from a wide variety of places—including the side of the road. One of his recent acquisitions is an old platera with a curved glass door which he had picked up on a drive. It was left on the curb and Rafa had asked the people living nearby who owned it. "Apparently someone had just thrown it away," he says. As they say, one man's trash is another's treasure.
He picks up more items from estate sales, other collectors, and visiting old houses in provincial towns. He's even made friends with garbage collectors and junkyard workers, who bring him any furniture pieces they find. In turn, people from around the country refer to him when looking for special pieces to add to their own collections. He points to a tugas bench outside his front door. "One of the museums in Manila actually came and wanted to buy that from us," he laughs. "But we couldn't sell it because it's perfect for that space."
A visit to Raphael's Antiques instantly ignites a passion for the old. I've already talked to him about refurbishing some old pieces from my own house that I'm suddenly excited to talk about. If seeing his beautiful collection won't do it, then having a conversation with Rafa will surely do the trick.
Raphael's Antiques is at 118F Escario Extension, Cebu City. They are open from Mondays to Saturdays, from 9:00 AM to 5:00 PM. For inquiries, contact +63 917 546 0374, or find them on Facebook and Instagram.

Get Pampered at Cheeva Spa
Considering all the heavy lifting—literal and figurative—she does at home, it just goes without saying that mom deserves a spa day.
Despite its location in one of Cebu City's bustling districts, Cheeva Spa truly feels like a sanctuary from the demands of daily life. Even the stairs that lead up to its entrance, punctuated by a stone water feature, create the tranquil tone that permeates every corner of the space.
Warm wooden accents and Asian-themed decor set the mood for your escape, even if it's just for a few hours. The staff are also competent and attentive, quickly and quietly attending to your needs to make sure you make the most out of your service. "We are doing our best to maintain the place and [create] a quiet and relaxing feel, so the guests will be able to relax and feel pampered," says manager Winnie Zafra.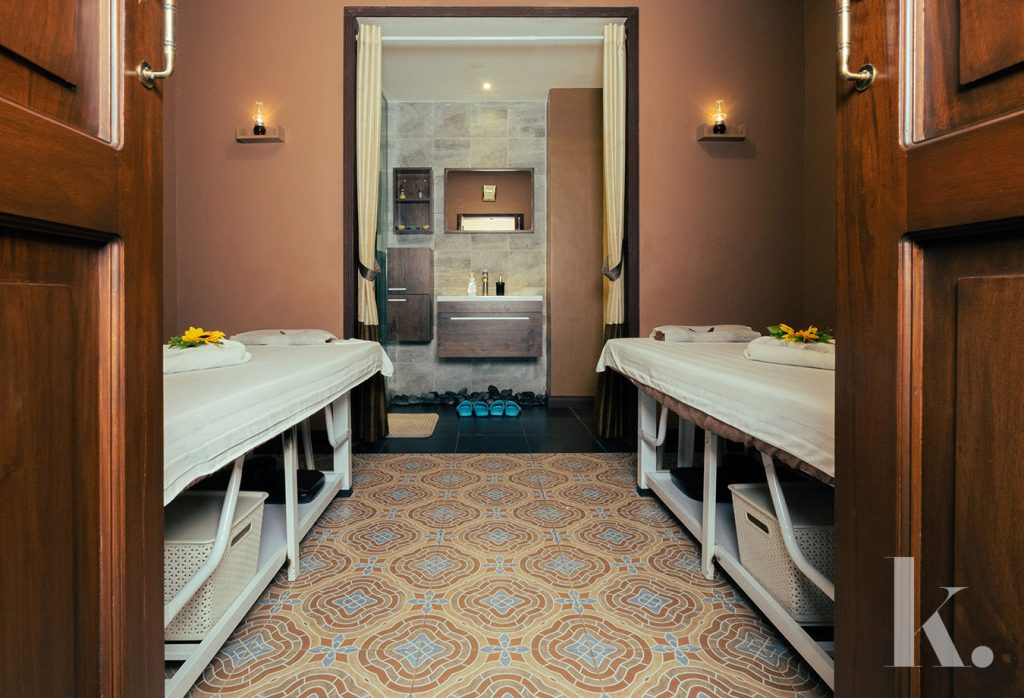 The private massage rooms at Cheeva Spa are beautifully designed, and done in deeper hues for an intimate atmosphere. Of course, what's truly note-worthy are the services they offer. "What sets us apart is our massage, which is a combination of Swedish, shiatsu, and a little bit of stretching," Winnie adds. They also offer packages that combine different practices for an all-out indulgence.
For pregnant folks like me, there's the foot scrub and foot reflex massage—a great way to unwind at the end of a busy day. And maintaining a strict standard of safety and cleanliness, Cheeva Spa uses disposable shorts and u-shaped covers, and changes their linens after every customer.
Cheeva Spa is on the Second Floor of the Nicrek Center, F. Cabahug St., Kasambagan, Cebu City. They are open every day from 12:00 NN to 2:00 PM. For reservations and inquiries, contact +63 32 517 5421, or find them on Facebook.
Photography (Fab Lab & Cheeva Spa) Ted Bermudez (Raphael's Antiques) Adrian Agpasa