"Choose a job you love, and you'll never have to work a day in your life." These are the words that Shane's dad shared with her when she was questioning her purpose when the pandemic first hit. This quote stayed with her as the foundation of her entire business. One day, she was patting her dog, Koda, on the head, and the next thing she knew, she was halfway through 2020 and drowning in business plans and dogs. 
Shane Velasco is the dog lover behind one of Cebu's newest dog places to be, Koda & Co. You can see how much she loves her dogs on her social media accounts. The brand was inspired by her seven-year-old Labrador Retriever, Koda. He is the mascot and the face of the brand. Shane describes him as a gentle giant that's clumsy, clingy, and affectionate. According to Shane, "He spends most of his time between Koda & Co.'s office, voluntary work at the warehouse guardhouse, and at home in grandma's room."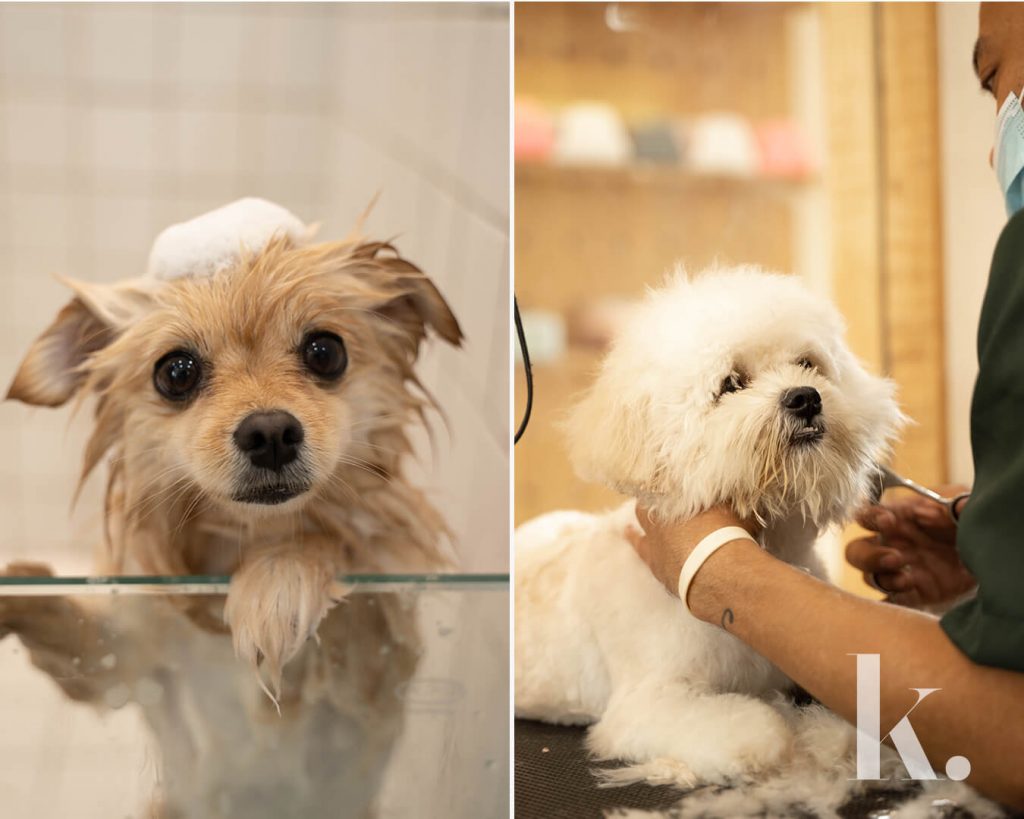 Koda's company is made up of Bailey, Butter, Primo, and Frankie. Bailey, Butter, and Primo are Pomeranians. Shane describes Bailey as "a Pomeranian lady who truly believes she's part of the human species." Butter is her sister's dog, and Primo is Butter's dad. Frankie is a French Bulldog, and she's the newest member of their family. Hobbies include basking in the sunlight and taking photos.
Koda & Co. was born out of "a silly idea of wishing I'd get to spend every single day with him and the rest of our family," said Shane. When she first started thinking of setting up her business, she saw that local groomers and pet stores were usually traditional. "I wanted to create a space for both paws and pals. After all, we are family," she recalled. One can truly say that Koda & Co. brings together functionality and aesthetics when they step into the store. Malcolm Studios designed the space to be comfortable for both dogs and people. When you enter, you can see their vast display of products from pet care, pet food, clothes, collars, and other accessories. If you're lucky, Koda and his company will be there to greet you. The Groom Room has large windows where you can see the groomers at work. At the back are the café and the daycare. 
Koda & Co. makes their own pet care products. Shane said, "We decided to create our own pet care line when Koda got a relentless itch on his back, which made his hair fall out. We tried a lot, and most of them had harmful chemicals, which just didn't work for us." This led to a full year of trial-and-error and teamwork with her sister, Ariadne, to offer what we know now as their Easy Clean Spray and Organic Conditioning Shampoo in Cherry.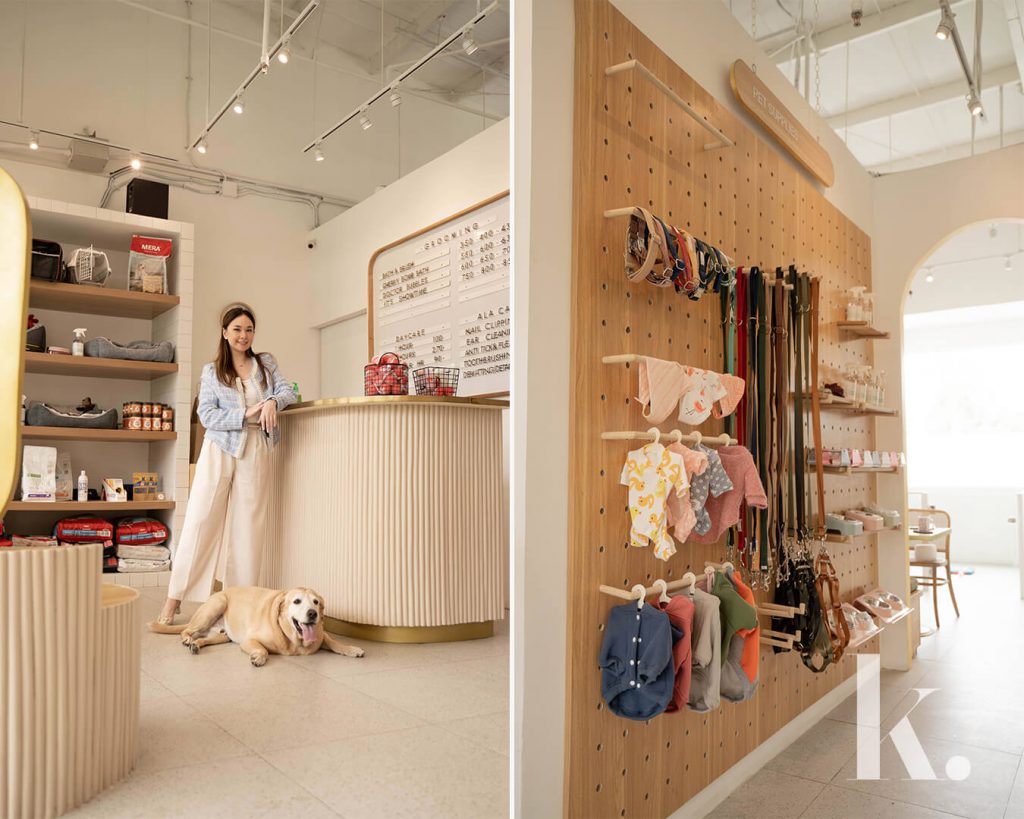 Shane owes the success of her brand to her family, her dogs, her friends, her staff, and herself. She notes the mentorship that her dad provided, the support from her siblings, the love from her grandma, and the daily inspiration from Koda and her other dogs. Koda & Co. allowed her to meet different people from different places, and through that, she found a lifelong friendship with her sisters from The SHEeo society. 
Just recently, Koda & Co. was made available in Manila. They are working on expanding their reach and offering more products for their Koda babies.
Koda & Co. products are available on their website at www.kodaandco.ph. To keep updated, you can find them on Instagram @kodaandco.ph.
Photographer Ariadne Velasco