The annual Tubô Cebu Art Fair returns for its fifth iteration, with this year's theme 'Juxtaposition'. In hindsight, the purpose of juxtaposition is to give emphasis, not only to shine a light on certain nuances but also on the similarities that artistic expressions share.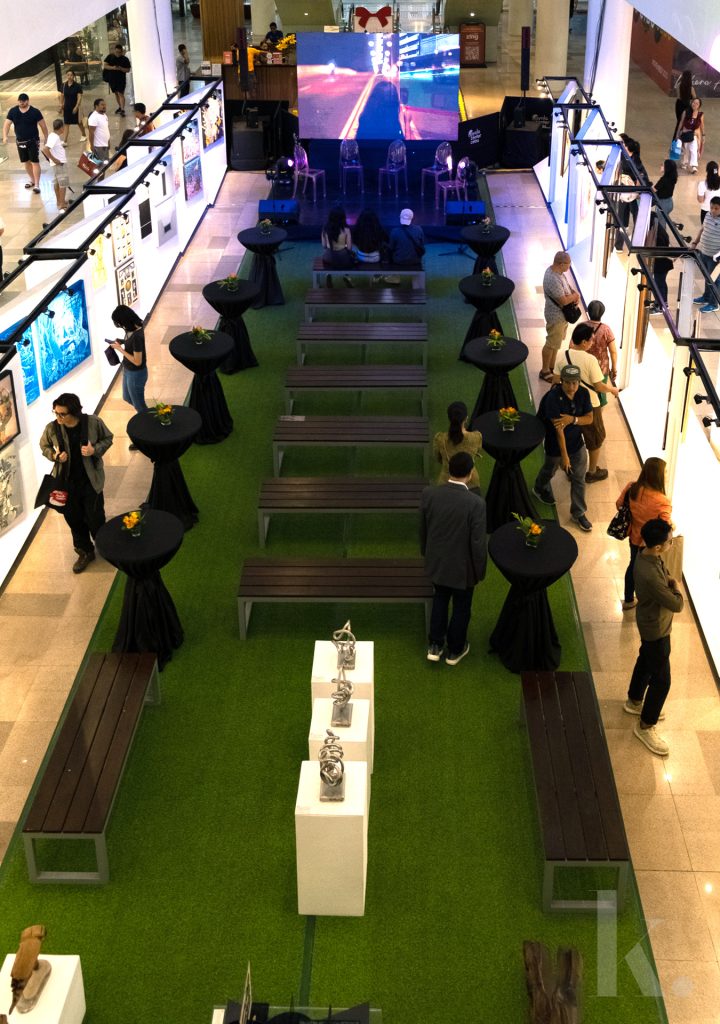 The buzzing three-day art fair comprises participation from over 500 regional artists and groups. The Signatures Collection houses the works of esteemed artists such as Romulo 'Mulong' Galicano, Orley Ypon, Anton Quisumbing, and Manuel Rodriguez among others.
The collection challenges the artists to explore new directions in their works, contrasting their usual artistic concerns with a more experimental outlook. Insightful recommendations were also made with local galleries and art organizations such as 856G Gallery, Qube Gallery, and Manila Art Frames Gallery in the selection of works to be included in the collection.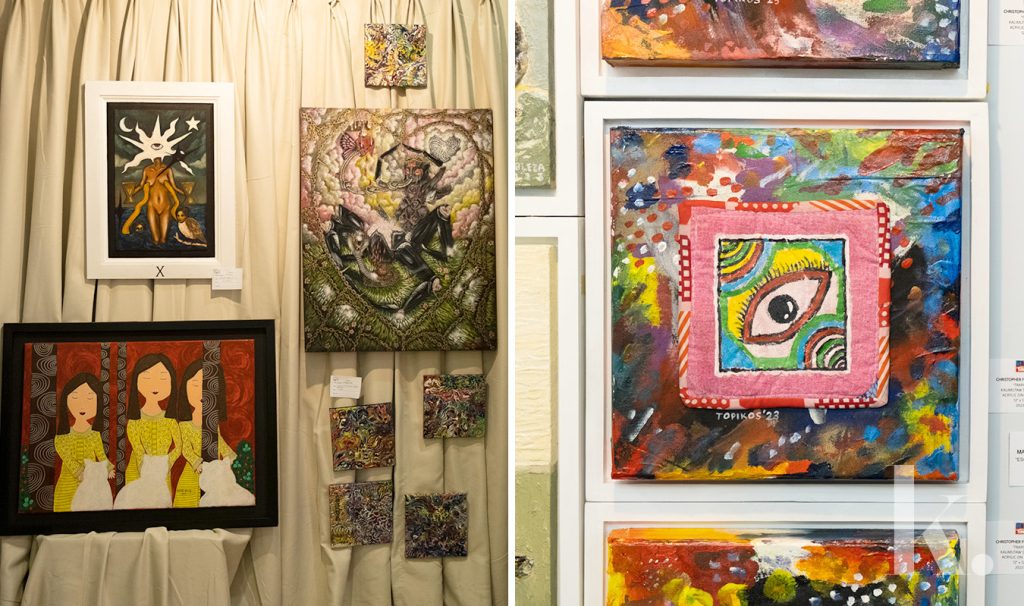 There is no denying that art is indeed transformative, but the power of art to give comfort and open up uncomfortable conversations should also be given equal attention. This can be observed in the curation of booth SOL-03 Jess Codeniera:
"Our booth, SOL-03 during the recently concluded Tubo Art Fair 2023 was curated to serve as a reflection of what Cebu's art scene is all about– a home living inspired wherein art is nothing but an accent piece in any space. Our booth serves as an art protest. It is an interactive performance art by which we get to draw the audience into a social experiment about how they would react to the curation." —Jess Codeniera via Facebook post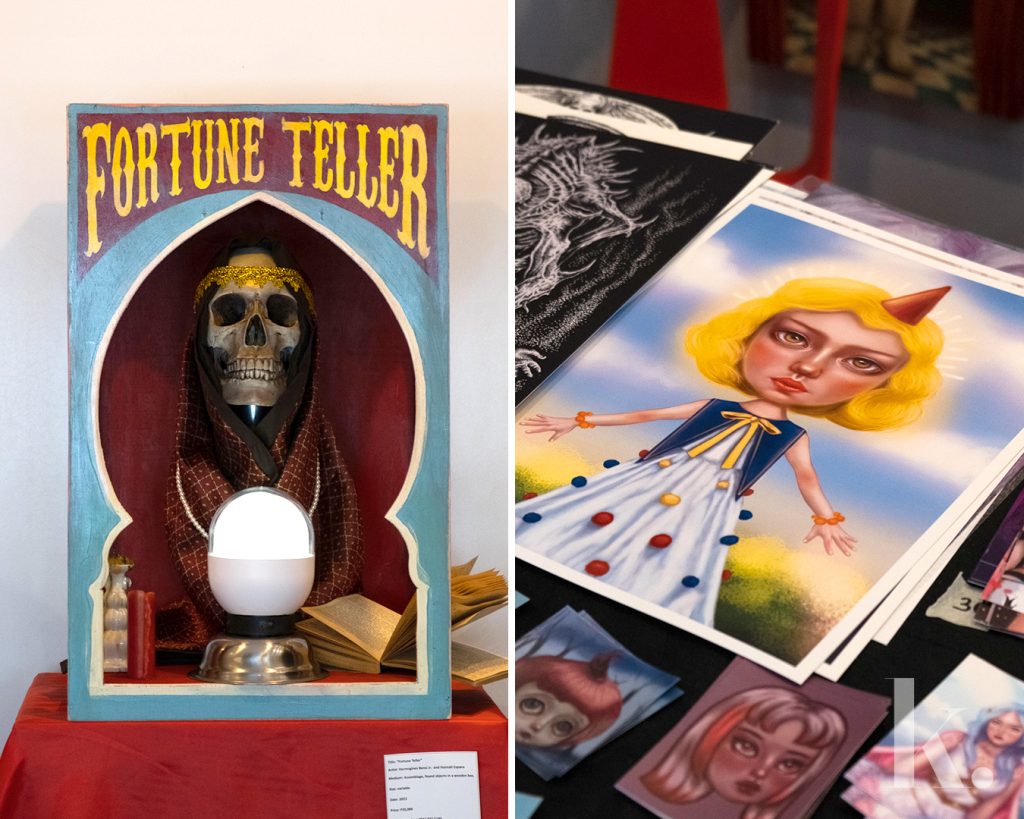 Indeed, it was a powerful reminder that art is more than just a home accent and a true testament to the claim that to this day, there are people who are still not over about art as just a home accent. 
The fair's schedule of events started off with the judging for best booths. Studio Unosinotra won "Best in Midsized Booth" for their creative display of Blankitos– a compact chair design and a blank canvas for any creative spirit. Unosinotra's booth was filled with their Blankitos in collaboration with 15 Visayan creatives who were asked to treat the Blankito as their canvas. Aside from that, the fun weekend was packed with talks, performances, and tours showcasing the growing local art scene in the region and an Artists' Night held at the UP Cebu Campus.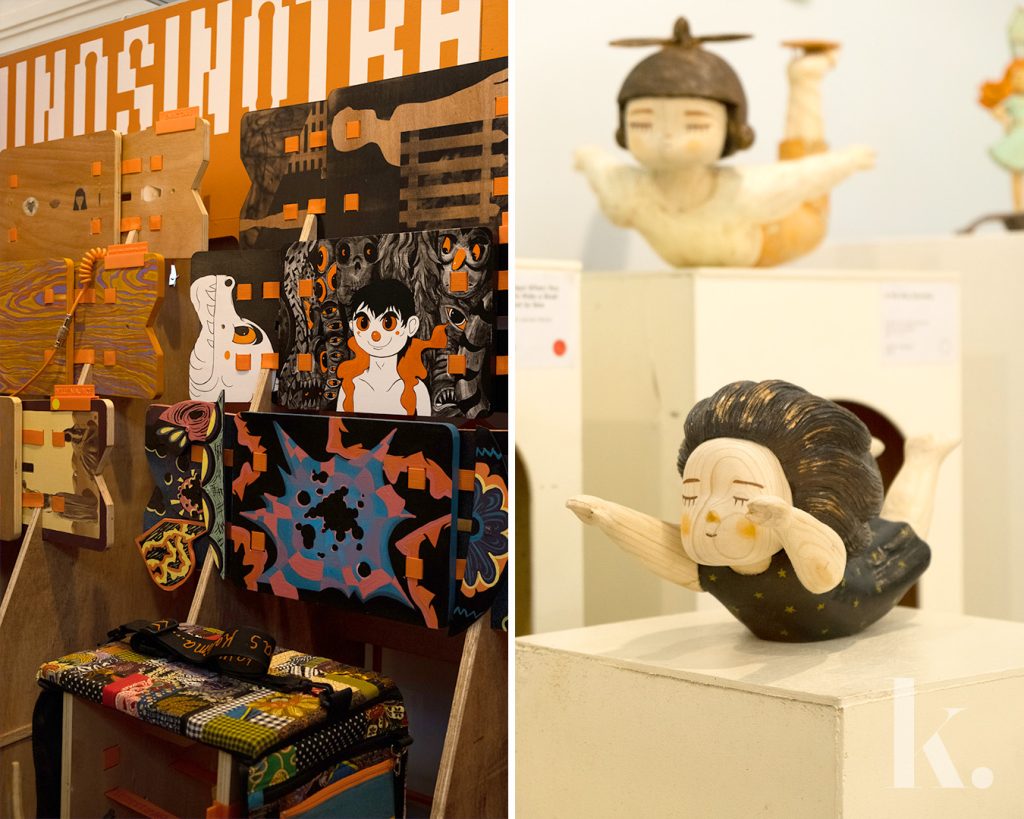 Fairgoers were also able to immerse themselves in the installation project between Tubô Cebu Art Fair 2023 and Ramon Aboitiz Foundation Inc. (RAFI) called "Balancing Act" which aims to manifest thoughts on the many realities of a hazard-prone country.
Artists Roy Ingente and Ceona Gonzales, with their installations mounted on the grounds of the Ayala Terraces and the stage of the Activity Center respectively, turn to art and their environment to closely examine the factors that influence our collective vulnerability and resilience.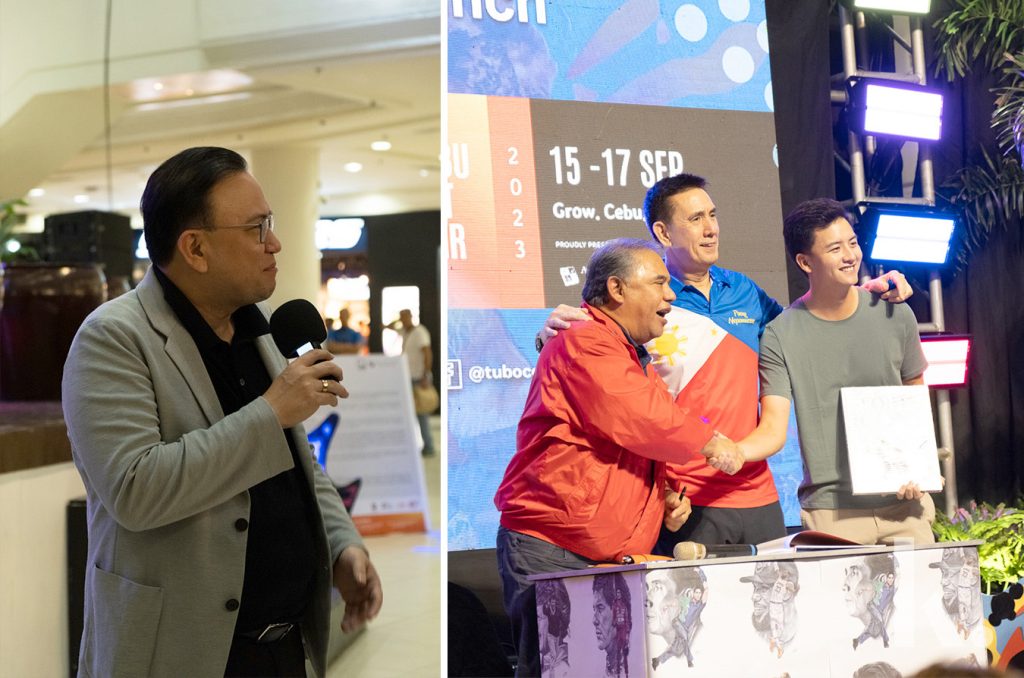 Tubô Cebu Art Fair aims to foster collaboration and a healthy creative community that supports each other through art. The recently concluded art fair took place on September 15-17, 2023 at the Ayala Center Cebu. 
Photography Kyrra Kho