It's World Tattoo Day, so this is not some random ass story that I'm writing. Whenever there's an opportunity for me to indulge in tattoo talk, I take it because there's a lot to unravel. It's also a way for me to share what I know so far about this world.
As a tattoo collector for 8 years now and a soon-to-be-wife to a tattoo artist (shoutout to Los Carlos), I've gathered many insights along the way on the entire process of getting tattooed. Some are specific to the realm of tattooing, while some are actually basic—as in they are supposed to be practiced in your daily life if you are a decent human being. But of course, we all need to be reminded sometimes.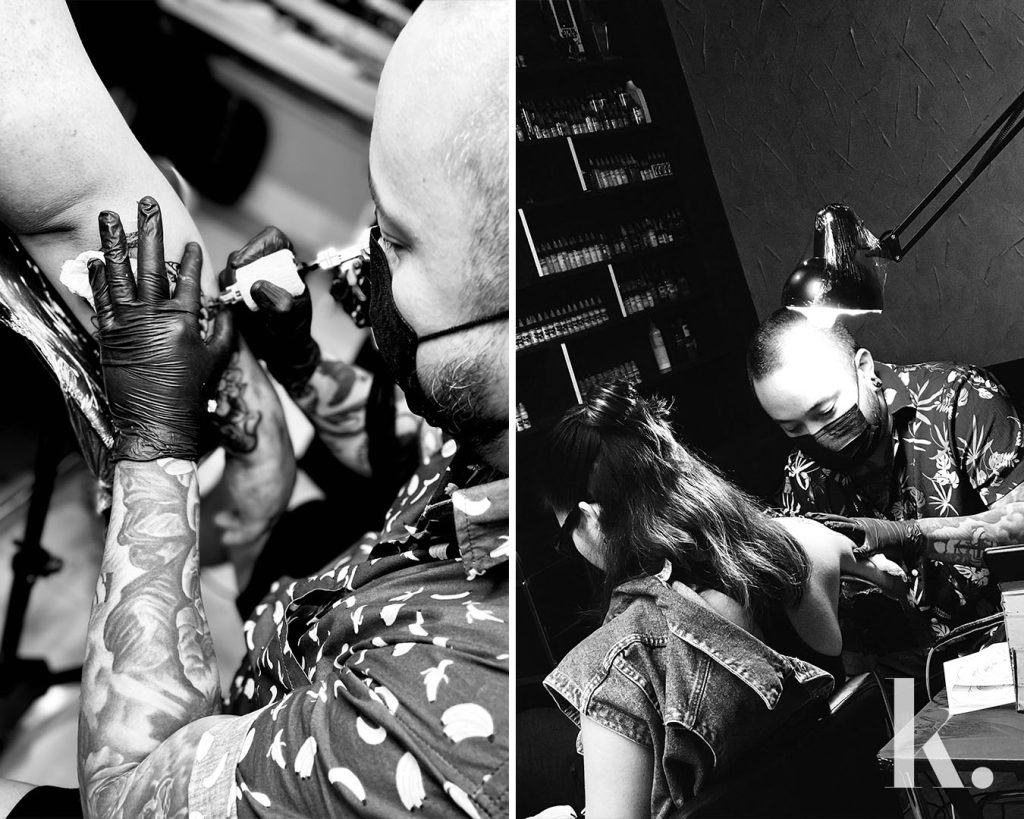 If you're thinking of getting a tattoo, whether it's a first or not, consider these tips:
Know what you want
I know it's easier said than done, but if you know what you want to get done on your skin from the get-go, things will be smoother, just like in life. This is only applicable if you're serious about getting one soon and not just aimlessly asking around.
Find your match
Choose your tattoo artist based on their work; look through their Facebook and/or Instagram pages. Make sure that the design you want is right up their alley style-wise. This is going to make consultations more fun and easy. If you want a fine line, minimalist tattoo, don't choose the guy who only does big work, and vice versa. If you're craving Italian spaghetti, you won't order from Jollibee, right?
Communicate and listen
Talk to your tattoo artist; they don't bite… as far as I know. It's important to ask questions and clearly communicate your desired tattoo. The top priority of tattoo artists is to give their clients what they want without compromising their artistry and integrity. If your tattoo artist says your design is not tattooable because the lines will end up spreading into each other and ending up like a black blob, listen. If they recommend enlarging the design to make room for the details that you require, listen. If they suggest a placement where the design would fit better, listen.
Be original
Never have your tattoo artist copy someone else's work. Just no. There are literally a million possible designs to have on your skin forever. Literally.
Be down for a downpayment
Tattoo artists have different policies, so I'm not sure if this applies to everyone. Nevertheless, don't be surprised if your tattoo artist asks for a downpayment, especially if your tattoo needs to be drawn first. Downpayments serve as an assurance that transactions will push through. It would be so unfortunate and frustrating for your tattoo artist to be finished putting together your tattoo only for you to delay your session, or worse, back out at the last minute. 
Don't be late
Show up on time as much as possible. If you're unable to, let your tattoo artist know. This should be a given.
Tip
Client to client, I highly recommend tipping your tattoo artist. It's a nice gesture of showing your appreciation for them and everything they do. It will make their day, trust me. On the other hand, don't worry if you don't; they won't hate you. They'll just love you a little less. Kidding! Tips can also come in different shapes and sizes. Coffee, food, or little gifts go a long way. It's ultimately up to you; it won't take away from your experience either way; I promise. 
If you have questions, I'll make myself available to answer them as much as I can. You can reach me via Instagram at @micah.almazan.
Banner Photo Zach Aldave