Elemento Candles have been paving a light to providing high-quality and unique candles to their customers. Due to their distinctive style and branding of their scents, the Cebu-based candle shop Elemento has been featured by a few influencers such as @fayebalago & @steph.home_ on Instagram, and is one candle brand that will definitely be a good starter for your candle collection.
The owner of Elemento, Bryan Sacal shares that he he crafted the brand in early 2020 with little foresight of the lockdown brought by the pandemic. He continues, "we were forced to stay still and it was in these moments where we identified the elements that kind of living every day in lockdown more bearable. So, candles being one of them."
We can all agree with Bryan that the earlier times in the pandemic caused us a bit of mental chaos and difficulty in getting through each day, with so much uncertainty being broadcasted in the news and social media. Wherein, I could truly say that the world was just looking for something they could do that was certain.  And that's exactly what Bryan Sacal did in creating Elemento.
Oftentimes scents symbolize an individual's personality. With the multiple scents that Elemento has to offer, they identified their scent personality as "Calm and Considered."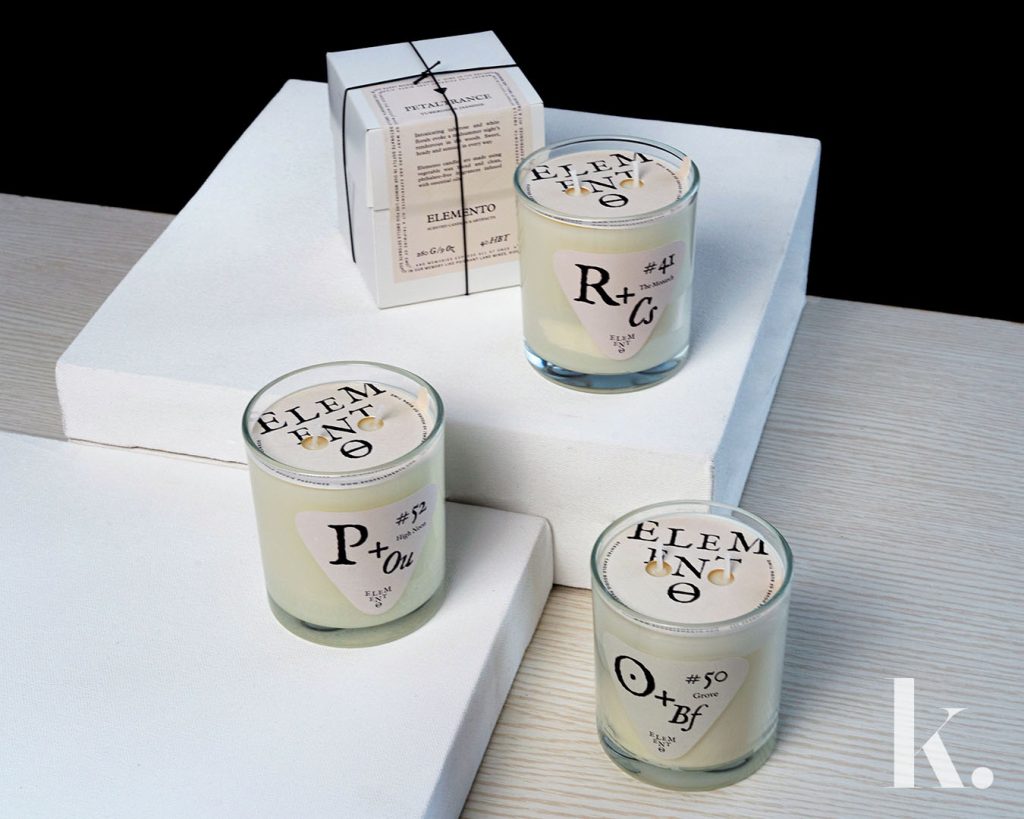 Bryan says, "In every aspect of our finished product, we ask ourselves why. Why this scent? Why should we release this scent? Why this design, and so on. It's a very crucial part in our process." The candles from Elemento are very much inspired by Bryan's imagination, as he wants to create sceneries and worlds in every whiff. "For example, in creating a scent I'll ask myself, 'How would it feel to be walking in the streets of civil Spain on a hot summer day?' Or maybe 'What would a small old Western town in sunset smell like?'" These types of sceneries are the backbone of how Elemento creates their scents.
The scent "Grove" is the candle that they are best known for, and when lighting it, it puts you in a deep forest where there's huge ancient trees and you could actually smell the earth which a lot of people love that scent.
As a creator, Bryan opens up that he was dead set on the whole aesthetic of the brand. "I was thinking of an alchemy, apothecary feel, so these are like candle-making as a scientific process, and these are like formulas." In each Elemento candle label there are letters that represent the main note of a candle, which means that's the dominant scent.
So what sets Elemento apart from other local candle shops in the market? "Elemento believes that the story and the visual aspect we infuse in our products are as important as the fragrance itself. We believe these two elements augment the olfactory experience we provide, so we make sure each creation is as beautiful and interesting as it smells." Bryan explains.
We are curious to know the future plans that Elemento would like to light up and they would "love to work with ceramicists, illustrators, perfumers and other crafters and artists in creating something beautiful that centers around fragrance. Something that would highlight the magic of local artisanship and in doing so, foster a collaborative community. Hopefully in the future, a space where we can bring this all together."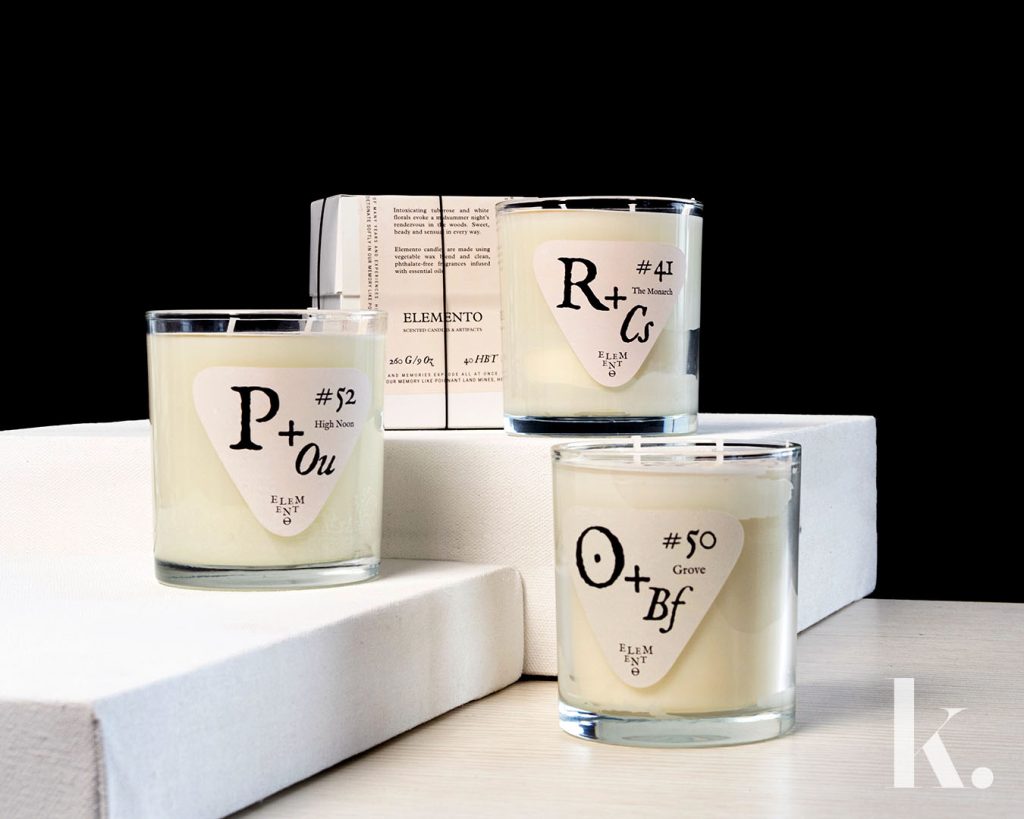 It is truly visible how well curated this brand is, from how meticulous they are in creating the scent, to the branding itself, and the imaginative world they want you to experience in their candles. I have personally bought their famous candle "Grove" and I got to experience everything that Bryan has just said about this candle. From the packaging alone, it felt so luxurious and I saw the conscious effort to being sustainable. When I lit up the candle it took me into a place of peace surrounded by nature just as Bryan explained how the scent should smell.
Genuinely, I couldn't resist but to light up the candle every time I just wanted to relax and unwind for a moment. It was really worth every penny I spent knowing I found a candle that looked picture perfect in my room and that I could escape to a place where I felt grounded with the comfort of staying in my own humble abode. Without a doubt, Elemento has a candle scent for you that will take you into another world, yet which you can enjoy right at home any time at your own convenience.
Shop Elemento on Instagram @elemntoph and through their website.