It's rare for a bar to live past its generation. Through the years, we've seen a lot of the bars we've come to love close down, but its namesake lives on. Have you heard of FORMO? If you haven't, then you're probably too young. If you have… well, it's a restaurant now. Feel old yet? (I'm joking!)
What were once the glory days of FORMO are now becoming the glory days of CUR8, the newest modern Asian restaurant in the city. Just as contemporary as its name, CUR8 takes classic Asian dishes and presents them in a unique and stylish way, all thanks to Chef Christian Bernard Tan.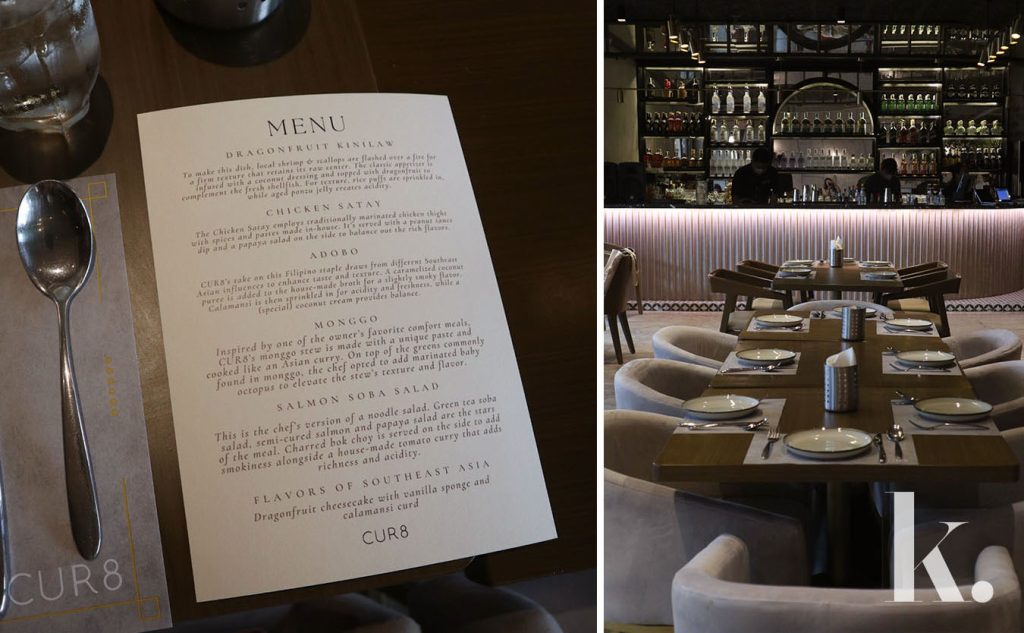 We'll get to the food later. First, what exactly is CUR8 curating? CUR8 is curating an all-day cultural and creative experience for you. You can literally spend the whole day there. The restaurant opens at 11AM. You can have coffee, tea, and some pastries by 2PM, and then cocktails are served starting at 4PM. Have a few drinks, lose track of time, and the next thing you know, the restaurant is closing because it's 12AM. This culture of progressive dining is what CUR8 is creating.
Gothic and art deco elements make up CUR8's dining space. Designed by Kathrynn Dawn Sy, the restaurant resembles the Gatsby era. Before you feast your eyes on the food, you feast your eyes on the interior. The refined yet inviting space transforms from a sunny restaurant to a relaxed spot for dinner and drinks.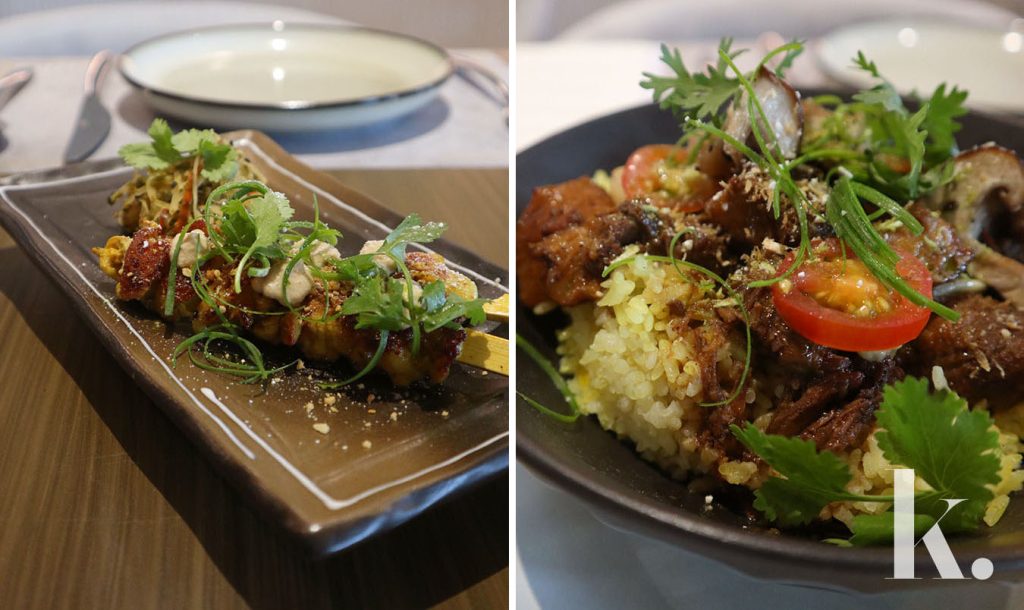 Now, for the food. CUR8 serves Southeast Asian comfort food. The Dragonfruit Kinilaw, an original creation of Chef Christian Bernard, is a familiar dish yet the only one of its kind in the city. (This is a fact. They Googled it.) It's served with scallops, squid, and shrimp. Another favorite is the Sri Lankan Salmon Curry. Curry might be a dish that you're intimidated by because of its spiciness, but it isn't served spicy. That's a yes for me. However, if you're not like me, you can tell them to make your order spicy. Their Salmon Soba Salad is another dish that's worth trying. Tender semi-cured salmon is served on top of green tea soba with papaya salad. 
Everything on CUR8's menu is something to put on your list. It's so hard to choose! Chef Christian Bernard transformed traditional Filipino favorites like Pork Leg Sinigang, Beef Brisket Adobo, and Spiced Monggo Stew. You won't feel overwhelmed with their menu as they serve familiar Southeast Asian dishes like Chicken Satay Skewers and Beef Rendang. What makes it different is the way that they explored new ways to use common ingredients.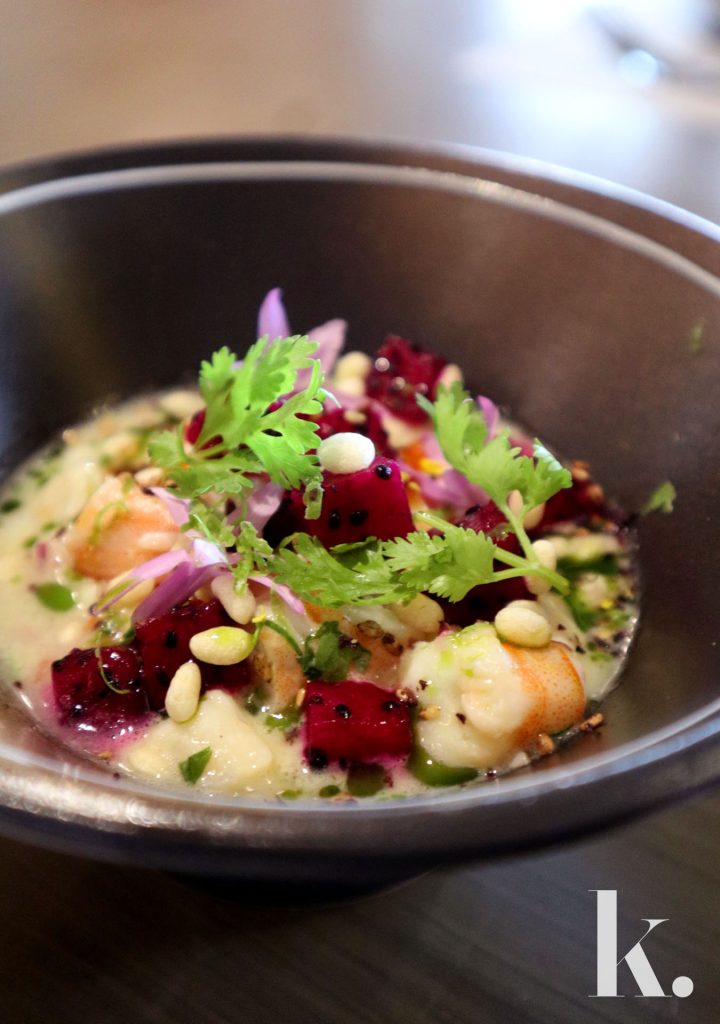 CUR8 was five years in the making. Today, it pushes the boundaries of modern cuisine and how people experience dining.
CUR8 is located behind the right wing staircase at Banilad Town Center, and is open from 11AM to 12MN. For inquiries and reservations, contact +63 977 328 0280. For more updates, follow @cur8.ph on Instagram and like their Facebook page.