There's no idle time wasted for Lyanna San Pedro, founder and creative director of Lyly Home, a small business that currently features dried flowers, vases, and custom arrangements done with the unique Lyly Home touch like no other. Despite all of the devastating effects of the pandemic, the entrepreneurial spirit of this Fine Arts graduate came to life. "I was one of those individuals who wanted to not feel stuck even if the world had to stop its mundane operations," Lyanna shares. Honing her passion for design and creativity by pouring it into her small business, she's taking careful steps to keep Lyly Home's growth on track.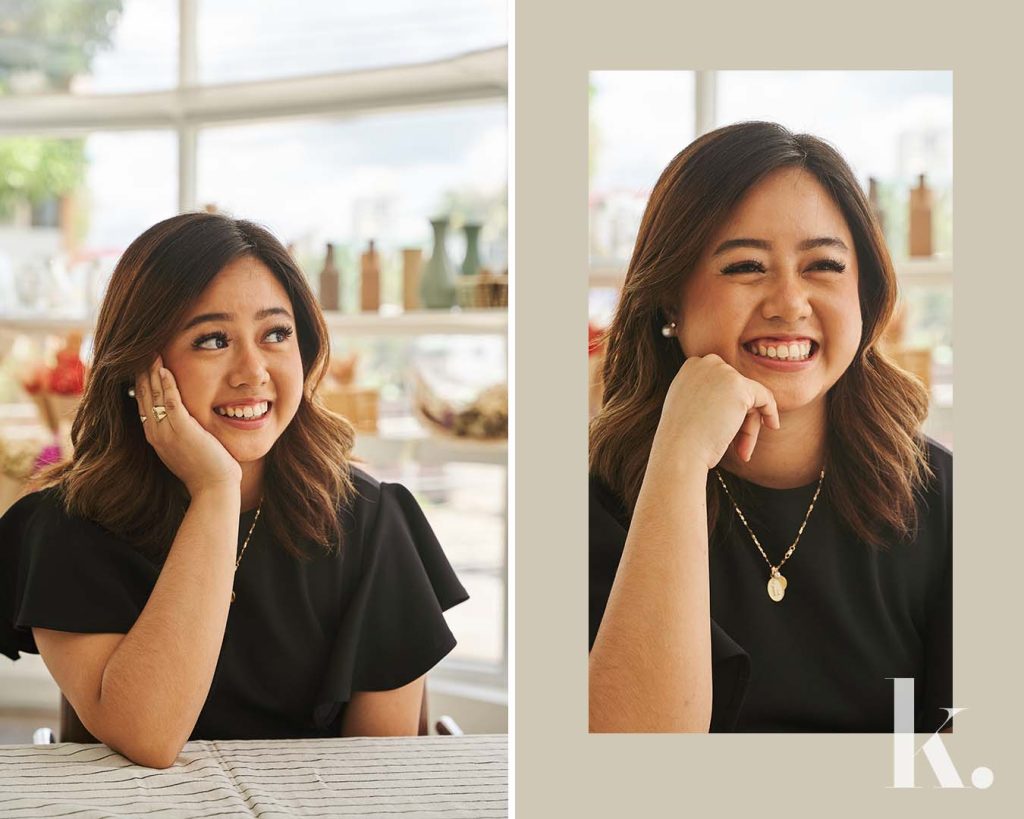 The growing number of small businesses throughout the pandemic, albeit done via online operations, tested the Filipino's resilience and capacity to explore outside of the proverbial box, which, at that time, meant the safety of our homes. With the obvious limitations of online businesses, Lyly Home positions itself differently from the rest of the budding dried flower shops, banking largely on taking special care of each client and order: "The pandemic has allowed us to become more vulnerable in ordering items online. And as a business owner, I always want to empathize with my clients on how they should be taken care of. Aside from creating timeless floral arrangements for my customers, I definitely want them to feel safe that they chose Lyly Home since everything is done virtually through their screen and not in a physical shop." This rings true as no amount of beautiful products or even a well-designed shop can sustain a business without proper customer service.
While Lyly Home sells a tangible product, for Lyanna, it's the bespoke service given to every client that really matters. She values it like an open dialogue, where she creates with the client's needs in mind, and not merely imposing a product to the client's liking. "We can create a minimalist style or a more vibrant one. It doesn't matter since the common thread of our arrangements is to produce classy dried floral combinations. We are also very open to our client's suggestions since before sending out any order to a client, we always send a photo of their order, and if they want to tweak something, we go accordingly, and re-send the final photo. We want to deliver a product that isn't half-baked. We want each client to see the full magic of Lyly Home," says Lyanna. After all, the brand's unique mark comes straight from Lyanna herself having a knack for creating harmonious color combinations, as critiqued by one of her college professors. "I can truly say the choice of color tones dictates the overall look of a floral arrangement," she shares.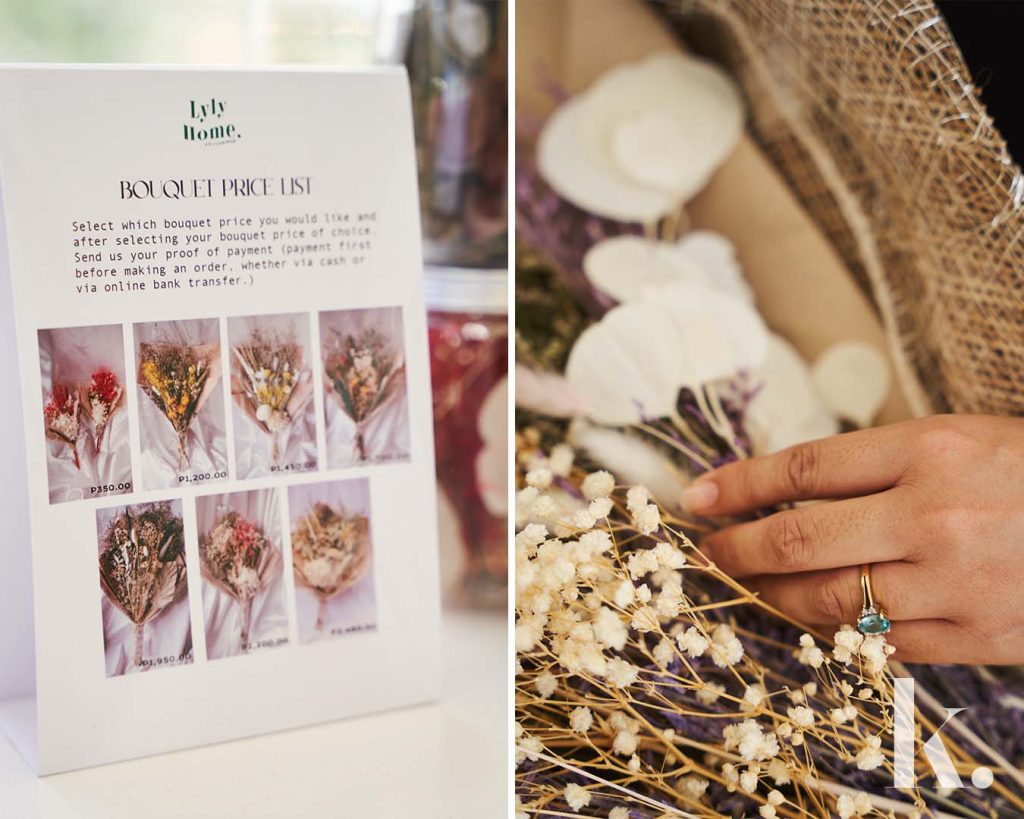 Being trained in design and fashion with a college degree in Product Design at the University of the Philippines Cebu and a postgraduate course in Fashion Styling and Communications at the Fashion Institute of Design and Arts Cebu, there's no denying Lyanna's creativity and eye for design. Instead, her main challenge came from starting and operating a small business online and being a one-woman team. At the onset of the global pandemic before she started Lyly Home, she was still working on her postgraduate and was tasked to produce an editorial image for her photography class. This had her wearing multiple hats: from being the set designer and fashion stylist to being the creative director and photographer. From that experience, she enjoyed the creative freedom and understood the crucial responsibilities brought on by each role. In that shoot, she added flowers to soften up the masculinity of the clothes worn by the model. Coincidentally, the flowers that she used during that class began to age and dry in the most graceful way. That simple exercise from a photography class may have been just a mere requirement for others, but it was such a pivotal time for Lyanna that it became good ground, nurturing the seed that was Lyly Home.
In October 2020, Lyly Home was finally launched but not without jumping through hoops. Lyanna, who had formal education in design and fashion, had no experience selling online. Similar to that photo shoot, she had to learn how to wear different hats to orchestrate the successful online opening for Lyly Home. And like every small business owner at that time, she had her fair share of unprofessional riders from testing out all the local delivery couriers just to find the one with the best service. On top of that is the stress from doing all the logistics behind the delivery of each order, which can be too overwhelming for a one-woman team: "I was so relieved when Happy Move Cebu tapped Lyly Home to become a merchant since their service was and is top-tier. They provide services that allow you to optimize multiple deliveries." This was just one of her struggles, considering the fragile nature of dried flowers: "Another challenge I had to face was learning how to wrap bouquets. It sounds easy peasy, but it was something I had to teach myself. Not only did I have to make it look presentable, but also sturdy enough to hold all the elements in a bouquet in place during and after the delivery. Wrapping flowers is a game of trial and error, but I enjoy the challenge of making sure the form and function of my products are at an equilibrium."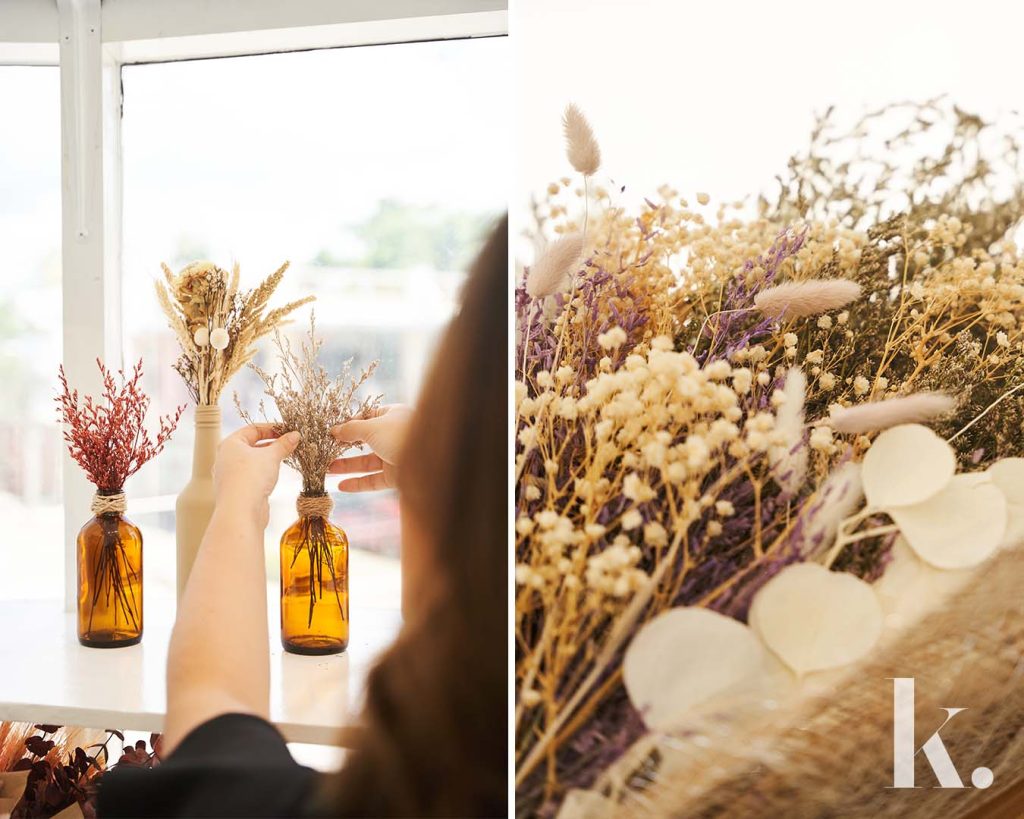 As Lyly Home turns 2 this year, Lyanna is learning from all the hard work required to turn this creative pursuit into what her small business is today. A huge part of it is relational customer care, one that stands as a solid advantage that most small businesses with hands-on owners have. She explains, "I highly value the trust my clients give to Lyly Home from start to finish. When receiving a Lyly Home order, it goes beyond just seeing the physical outcome of the product, but the emotional outcome that is carried along with it as well. I am thrilled to say that some of my clients became my friends, and I'm lucky to have that opportunity in going beyond a seller-and-buyer relationship with my clients."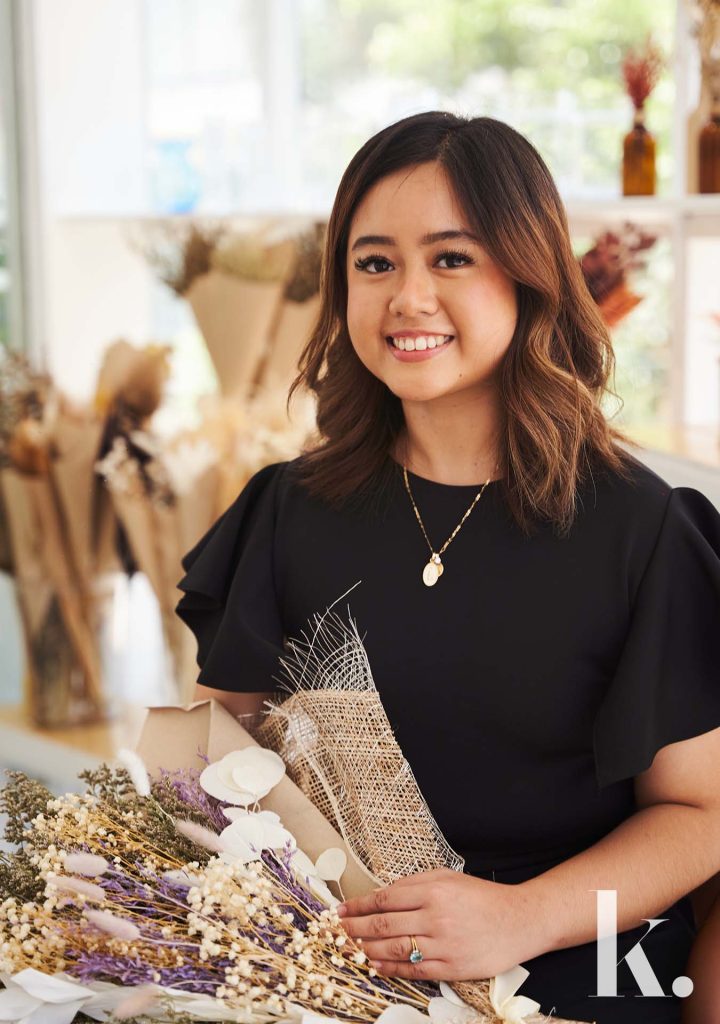 Lyanna chooses a mindful approach as she carefully tends to the growth of Lyly Home from bud to blossom: "I started off doing Lyly Home in a small corner in my house. Now, I will be launching a physical shop that I call my own. It's currently still in the works because I want the overall experience of my clients to be smooth when visiting my shop. Hopefully, soon we can formally open our store since Typhoon Odette cost us some damage and delays. Now that the world is slowly opening up, we want to further develop Lyly Home into not just a flower shop, but into a space that caters to all things home. We're taking steady but powerful steps in making sure that Lyly Home can open up into full bloom."
Discover more of Lyly Home on Instagram and Facebook.
Photography Adrian Agpasa