Cebu City is known for its delicious cuisine, but a new player in town is making waves in the food scene. Dough Lab is a concept store that presents a wide range of baked goods, from doughnuts to cakes and cronuts.
Let's take a closer look at what sets Dough Lab apart from other pastry shops and what exciting plans they have for their customers.
The Inspiration Behind Dough Lab
Dough Lab is owned by the ultimate girl-power trio: sisters Kenali and Alyeska Yunam, and best friend Kirsten Lim. They were enormously inspired by cafés abroad and wanted to bring the same vision to Cebu City.

They felt there was a lack of unique concept stores and cafés in the area and wanted to fill that gap. Dough Lab was fashioned to showcase their ideas and talents. With the notion to perform "experiments" in their dessert lab, Dough Lab introduces unexplored and creative flavors and products in Cebu.
Not Your Average Doughnut Shop
Definitely setting apart from the average, Dough Lab offers an expansive range of baked goods; from doughnuts to cakes, cronuts, and customized towers. Not only that, they also deliver a unique set of beverages to complement their treats.
What keeps them apart is their ever-changing menu, with different product flavors offered every week. This means that there's always something new and exciting to try at Dough Lab. It's a dynamic style that not many restaurants or cafes can provide.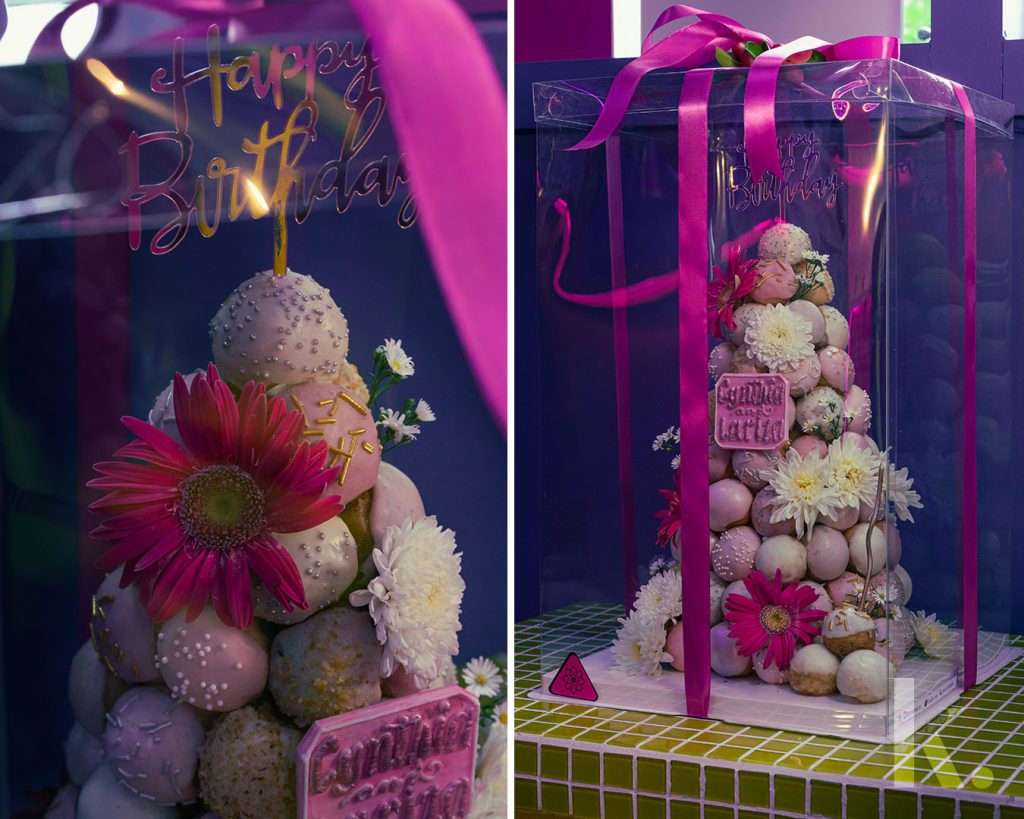 Unique Doughnut Flavors
Dough Lab takes pride in experimentation, coming up with fresh and exciting flavors for its customers to try. Their latest doughnut box, the Balikbayan Box, took inspiration from local flavors and delicacies which they incorporated into their doughnuts. Sure enough, Dough Lab has more themed dessert boxes in the works, so keep an eye out for what's coming next.
The Future of the Dough Lab Creators
Dough Lab is just getting started but its ideas are not limited to desserts. These pastry creators plan to expand and develop other concept stores around Cebu City, each with a different concept and theme. Kirsten, Kenali, and Alyeska believe that the best is yet to come, and they are extremely excited to share their vision with Cebuanos.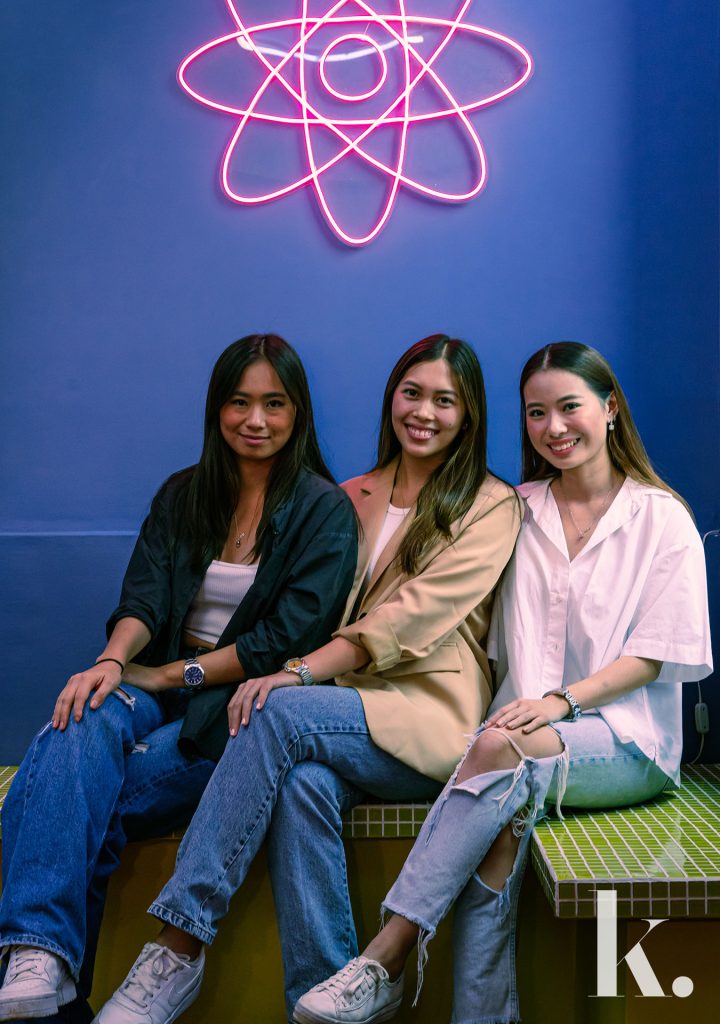 What's Next For Dough Lab?
Dough Lab has a lot in store for its customers. They have just established their coffee products and are giving it a go at weddings, party varieties, and even company events with their customized towers.
This may or may not be a secret, but we heard Dough Lab is planning to launch doughnut booths and carts and will soon be seen at parties and events. A big start for Dough Lab is becoming a dessert supplier to various establishments in the city.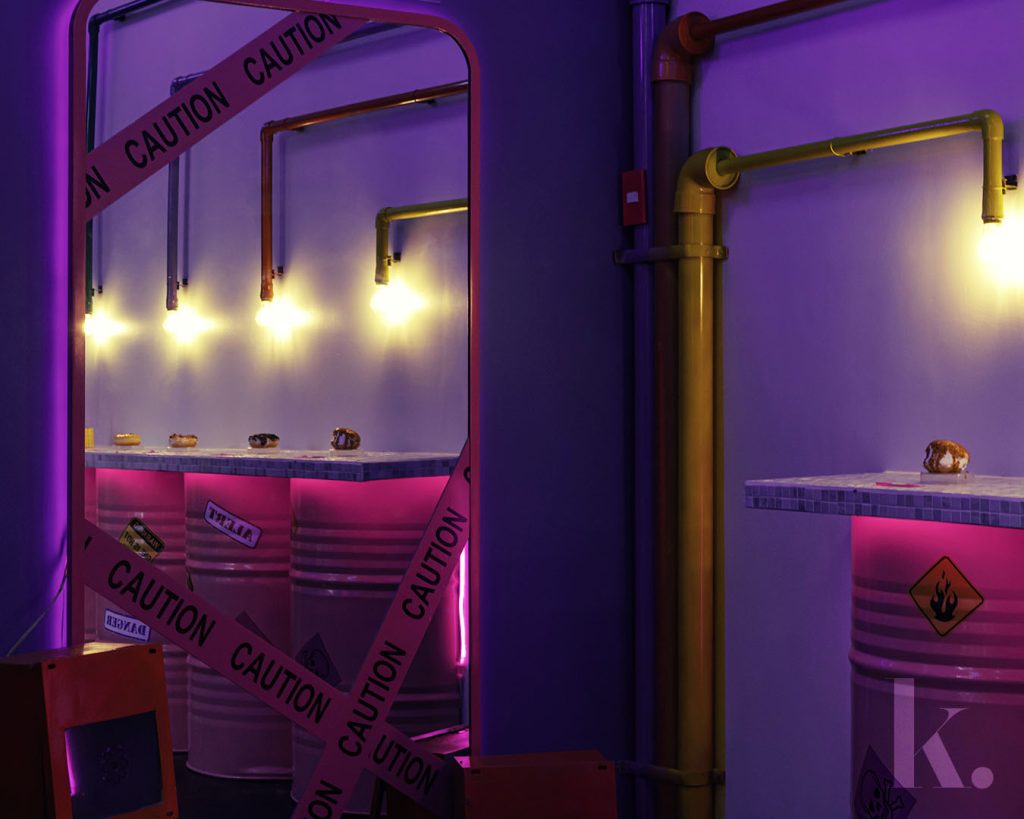 Time To Get That Dough
Dough Lab is undoubtedly a unique and exciting addition to Cebu's food scene. With their spunky and dynamic menu of flavors, wide range of baked goods, and compelling plans for the future, there's sure to be something for everyone at Dough Lab. Whether you're in the mood for a sweet treat or a cup of coffee, Dough Lab has you covered.
If you're looking to find that sugar high, you'll find Dough Lab at 478 Archbishop Reyes Avenue, Cebu City.
Photography Ted Bermudez