Nothing says love better than food, and you can share it with any loved one. In true capitalist holiday fashion (no shade, we're all slaves to capitalism anyway), our favorite restaurants around the city are making Valentine's day extra special with curated menus exclusive for the season.
Tales and Feelings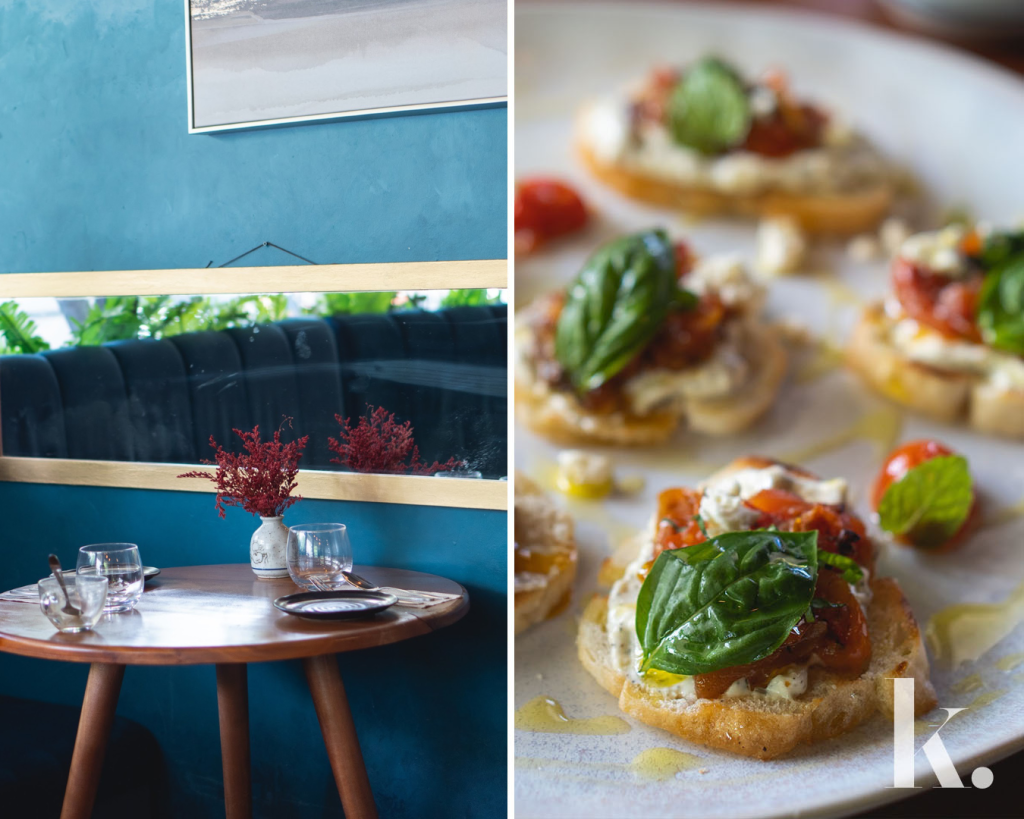 Have a romantic Valentine's dinner at Tales and Feelings with a five-course tasting menu by Chef Elso "Third" Almodiel III. For canapés, there's fine de claire oysters, waffle and caviar, and salmon tartare. Hamachi mosaic, green gazpacho, and yogurt is served for the first course. Next course is poached grouper, potato paolo, and caviar butter emulsion. For the main course, 36-hour slow-cooked beef short rib, young corn, shallot puree, and red wine jus. To cap everything off is 54% chocolate and strawberry textures for dessert.
The five-course menu is available until February 15 at Php2,895 per person. You can also opt to have regular wine pairing at Php1,500 or premium wine pairing at Php3,000.
Tales and Feelings is on the second floor of the M. Diaz Building in F. Ramos Street. For reservations, call 0995 326 2812.
Bell + Amadeus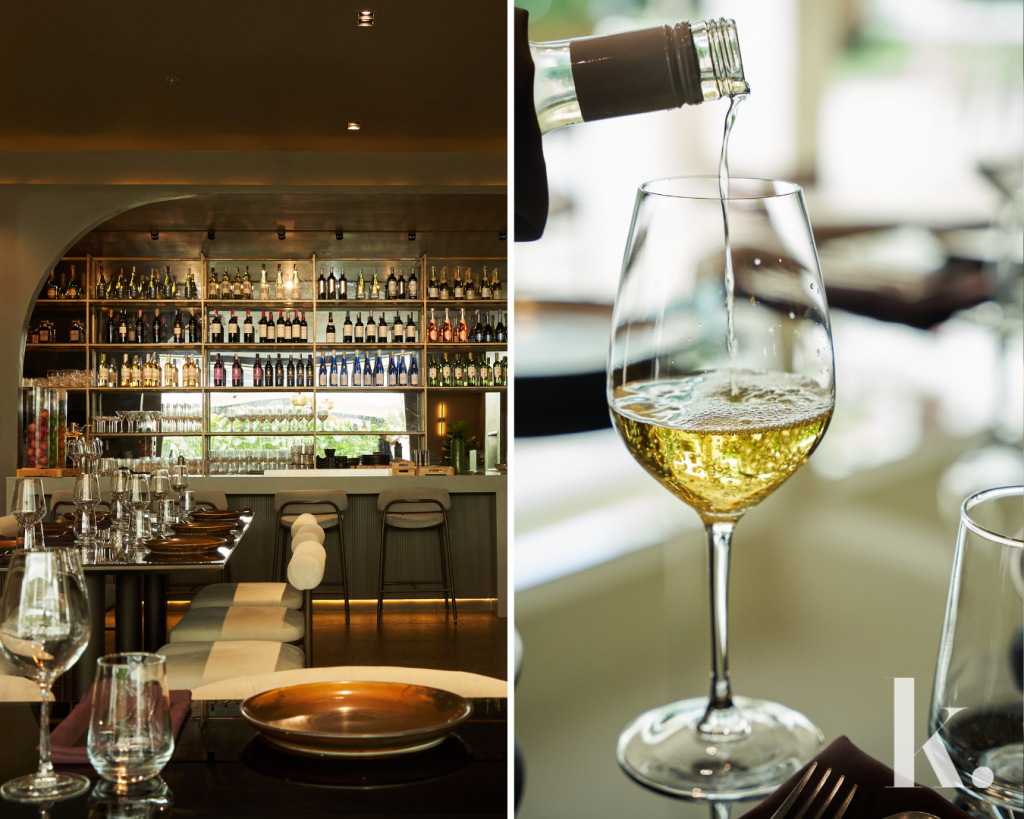 Bell + Amadeus is playing cupid with their four-course Valentine's degustation dinner. For starters, Gillardeau oyster in sangria, charred pomelo limo miso and dill followed by pan-seared A3 wagyu on brioche, wild mushroom duxelle, and Oscietra caviar. For the main course, braised beef, creamy polenta, cherry chocolate balsamic glaze, porcini dust, and blue cheese foam. For dessert, dark chocolate panna cotta.
Wine pairing is also available. While they're fully-booked for the 14th, their Valentine's menu will be available a la carte until the end of February.
Bell + Amadeus is on the ground floor of 88th Avenue, Banilad. You can make a reservation through their website www.bellamadeus.com or call 0920 905 1988.
CUR8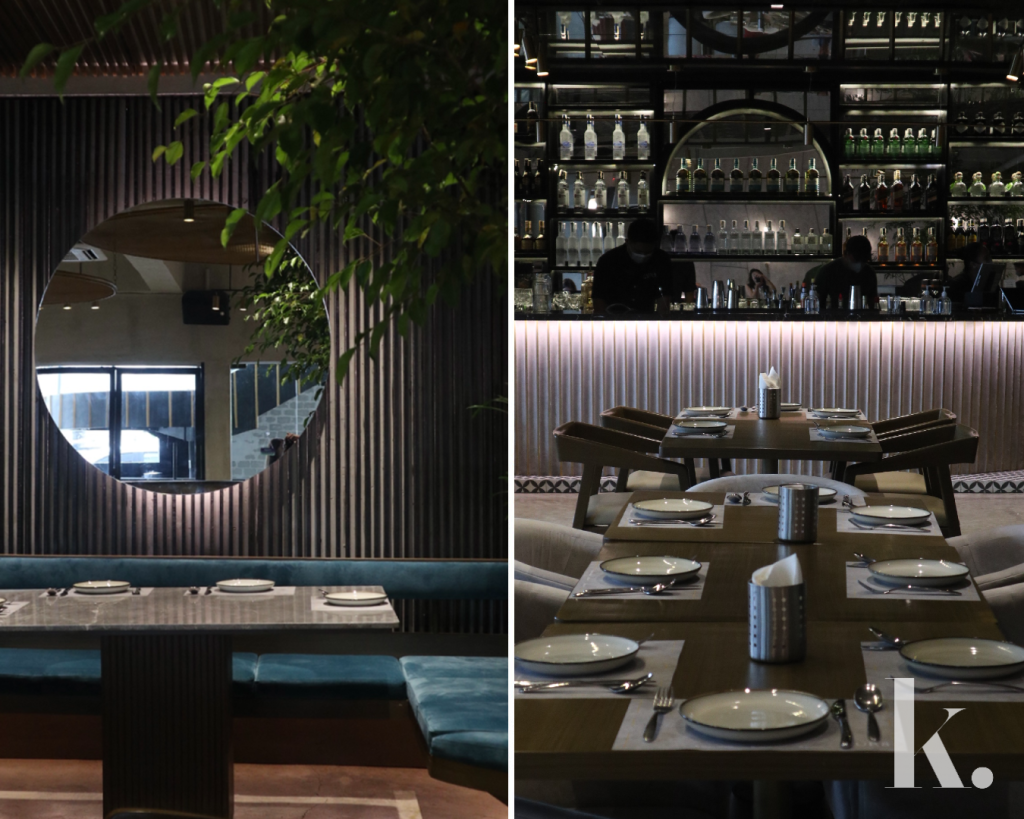 CUR8 has crafted a special four-course menu to ignite the senses and ignite the romance. For the first course, smoked tuna tataki with apple relish, aged ponzu, and papaya salad. For the second course, scallop and shrimp confit with thai green curry, charred vegetables, and pita. For the main course, you can choose between braised beef brisket with sweet potato puree, glazed mushroom, and lechon jus or roasted chicken rendang with sweet potato puree, lychee acar, and burnt coconut sauce. For dessert, earl grey mousse with grapefruit sponge, mango, and white chocolate.
The four-course menu is available for Php2,500 nett per person and Php2,700 nett per person with wine pairing.
Valentine's-themed cocktails are also available until February 18.
CUR8 is located on the ground floor of Banilad Town Centre. Message or call 0977 328 0280 for reservations.
La Carne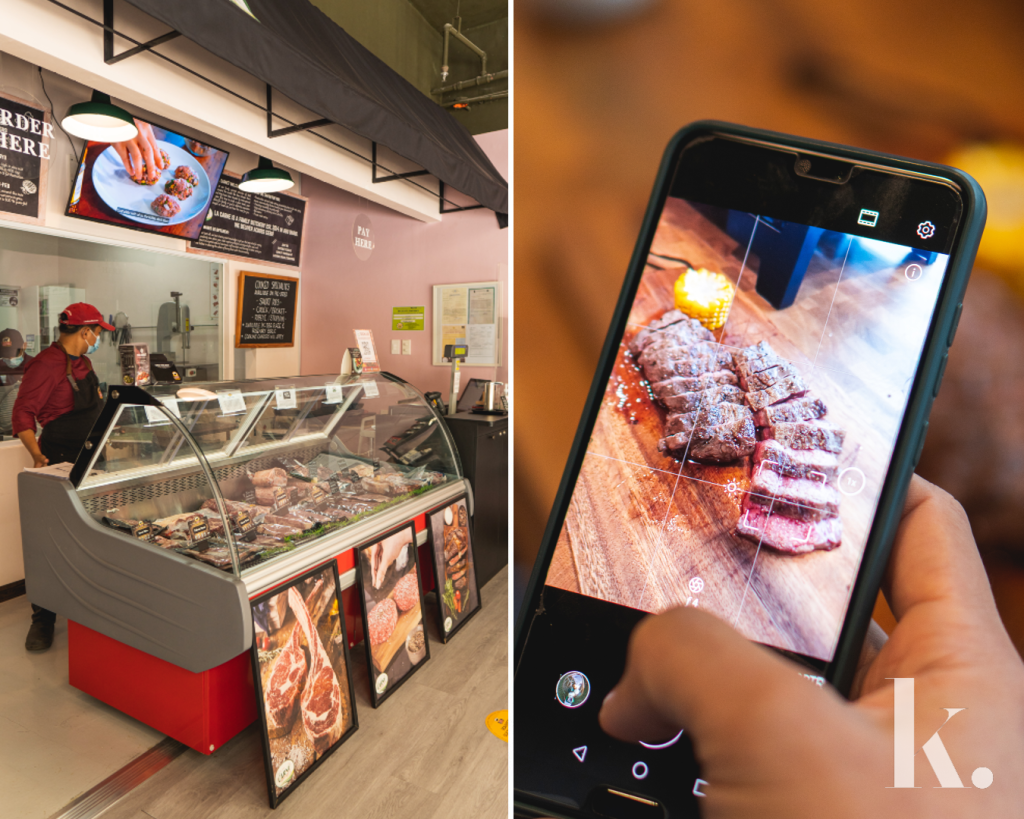 La Carne has prepared a meaty menu for Valentine's. Start with skirt steak on ciabatta with mango salsa, and choose from a special range of romantic steak cuts, sausages, and more for your main course. For dessert, sansrival cake with vanilla ice cream.
Of course, some of us want to avoid the Valentine's Day rush and would rather spend a romantic night at home. Check out La Carne's Valentine's Dinner for Two package with two 350g Braveheart Beef US Angus Ribeye, 70g Natural Falk Salt, Smoking Beards Rub, and a free bottle of La Chasse Merlot 2021.
La Carne is located on the ground floor of 88th Avenue, Banilad. Book a table here or call 0917 175 6328. Check out La Carne's website www.lacarne.ph for their Valentine's collection and 10% off on selected premium cuts.
Hosakū
Gift a sweet or spicy treat to your loved ones from Hosakū. Choose from their best-selling sushi bake flavors and have them prepare it in a heart-shaped pan.
Hosakū's best-selling flavors include samurai, niniku, salmon ikura, mango masago, and samuragi.
Hosakū is located along Pope John Paul II Avenue. Message @hosakutrays.cebu on Instagram to place an order.
Valentine's Day is a celebration of love in all of its forms. This day isn't exclusive to couples and you can join in on the celebration with your family, your friends or even your pet. Shoutout to all the single ladies and gentlemen. Everybody say love!