I met Chef Bibo Moreno and Chime Osabel a little over five years ago. Tasked with doing a feature on Diet in a Box for another publication, I found the concept intriguing. It seemed like the simplest step to ensure healthy eating—have calorie-counted ready-to-eat meals delivered to your door. And yet, at the time, the idea felt novel, at least to Cebu.
Of course, a number of other food subscription models have sprouted up since then. Yet, Diet in a Box remains top of mind for many looking for ways to improve their eating habits. It has something to do with the consistency and quality with which they operate. You can be sure that your healthy lunch is delivered on time every day, and you can definitely be sure that it will be delicious—no matter how you feel about diets. But it also has something to do with having Chime and Bibo at the helm.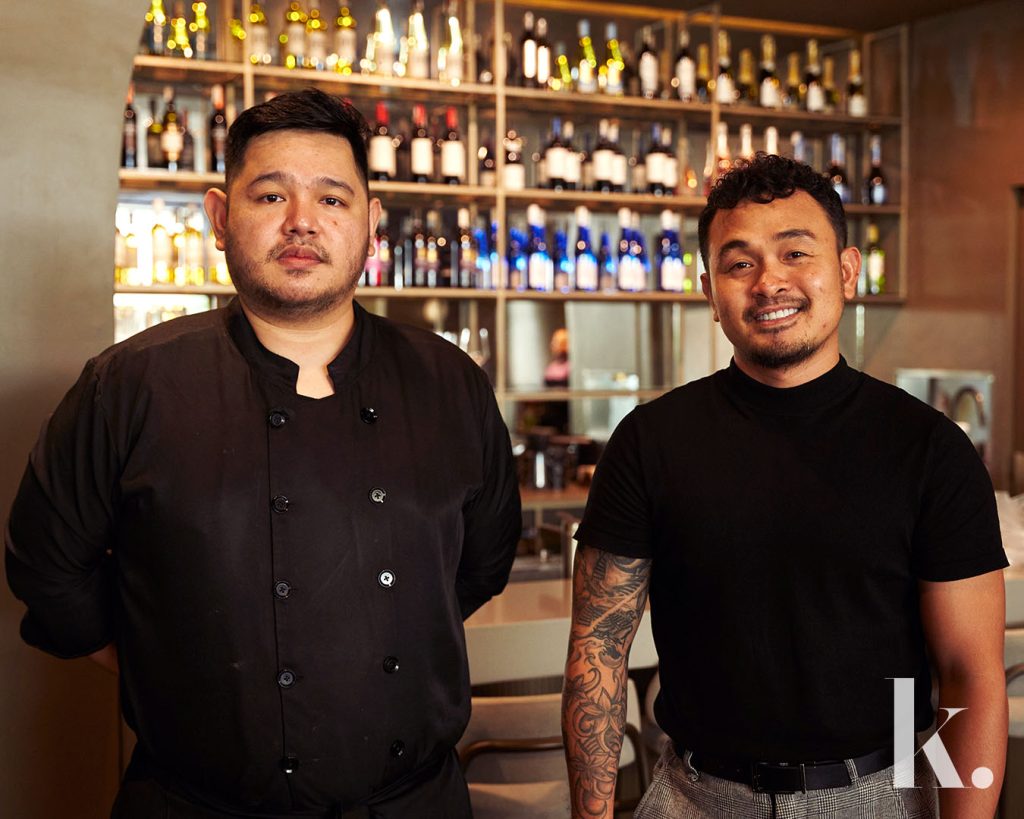 All About Pleasing People
Visionaries with a deep love for food, the duo has just recently opened their latest venture Bell + Amadeus in 2022, a venture that has hit the ground running. Inspired by the meals that they've had while traveling, Bell + Amadeus' menu has a roster of dishes that may seem highfalutin on paper, but actually brings about bite after bite of delicious coziness and satisfaction. Each dish is made with a lot of love, and it shows.
"The nature of our business is really pleasing people. The medium we use to please them is food," says Chime in what I think is the best way to describe the food industry. "The thing with us is that we share the same love language—we also love serving people. We cook not because we just wanted to eat, but we always look for good company to share good food with."
Their love for food is something that stems from their own experiences growing up. "My mother was giving back love to me through cooking," Chime recalls, admitting that food brought his family together despite some tense experiences. "I remember my mother making elaborate meals, and I think her ore intention was to help our family heal from negative emotions."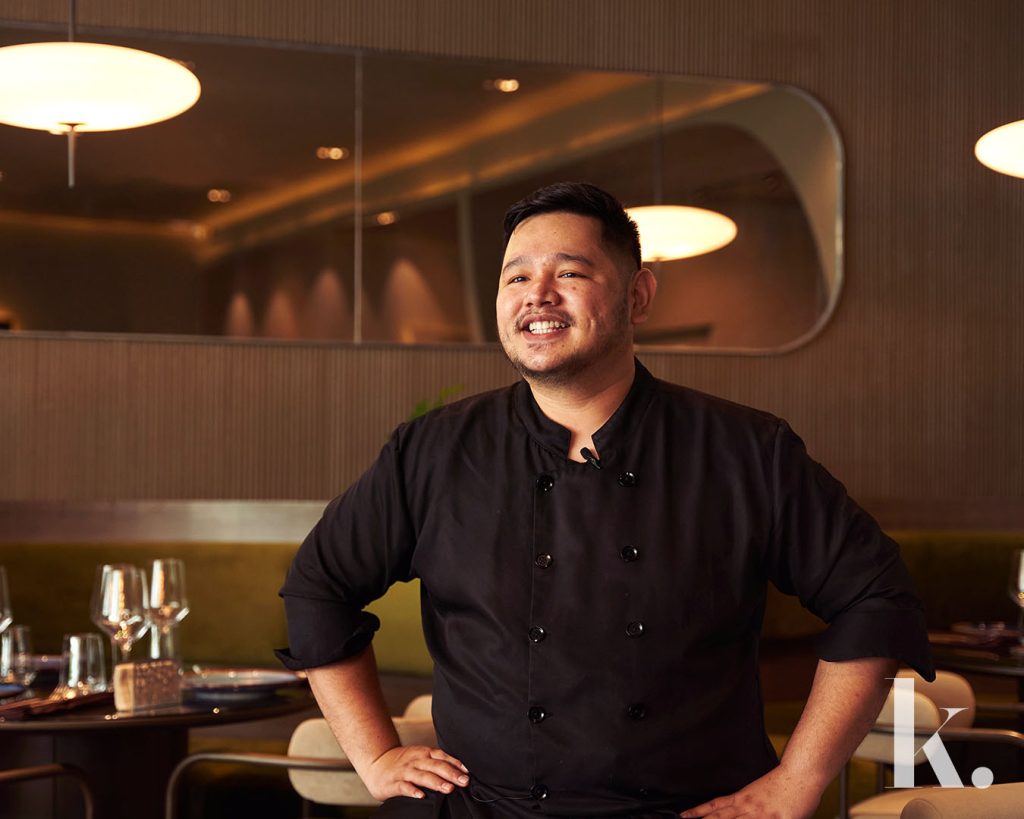 The same goes for Bibo, who spent a lot of time with his mother preparing food for guests at home. "Despite [his family's] hectic schedules, they always found time to gather in the dining area to enjoy Bibo and Tita Cynthia's cooking," Chime shares.
The Food-trepreneurs
With childhoods like those, it seemed only natural that Chime and Bibo find themselves in the food industry. They started Diet in a Box in 2015, and have been working hard on developing new recipes and better practices since. "Business is not for the faint of heart—most especially if it's food!" Chime admits.
Despite the challenges they'd faced in the early days, Chime also shares that their history with Diet in a Box has definitely paved the way for all the ventures they hope to go into today. "Diet in a Box helped us mature in business. It made us both more emotionally intelligent, and more flexible in our leadership styles. Diet in a Box sharpened our purpose in the industry. Without going through the Diet in a Box experience, I think we both would have been crying by now," Chime laughs.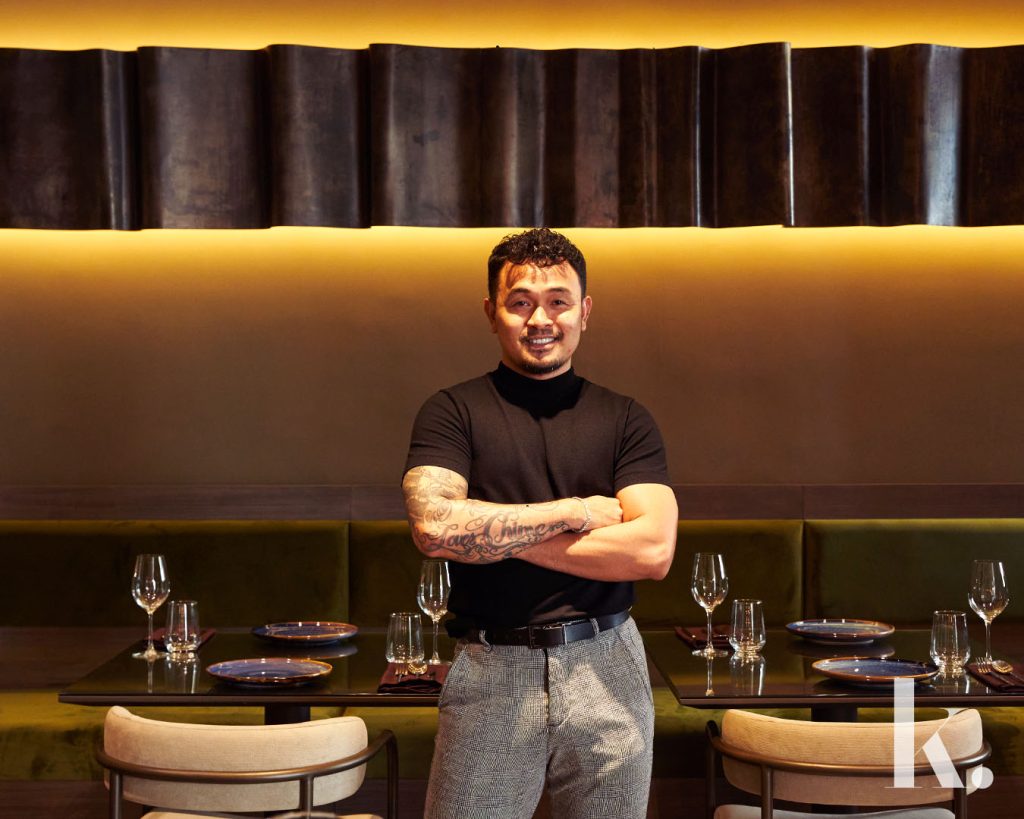 "The nature of our business is
really pleasing people. The medium
we use to please them is food."
Chime is of course referring to the challenges and roadblocks they had faced in opening Bell + Amadeus. The restaurant is certainly a labor of love, with Bibo managing the kitchen and coming up with dish concepts, and Chime making sure operations run smoothly from the front of the house. If you've been at the restaurant during the dinner rush, you'd know how seriously the partners take every aspect that goes into each dish at each table. And judging by the number of occupied tables on any given night, it must be said that Cebuano diners appreciate the effort—and the food!
Calling All Food Adventurers
A few years ago, many Cebuanos would have balked at a concept like Bell + Amadeus. Favoring simple and familiar fare, it wasn't until recently that locals started to get more adventurous with their dining choices. "We love how Cebu is slowly embracing elevated culinary experiences," says Chime.
It seems that Bell + Amadeus opened its doors at an opportune time, with many of its patrons looking forward to experiencing familiar ingredients prepared in new ways. And Chime and Bibo hope to continue on that wave into the future, with the partners hoping to open a new food concept every two years.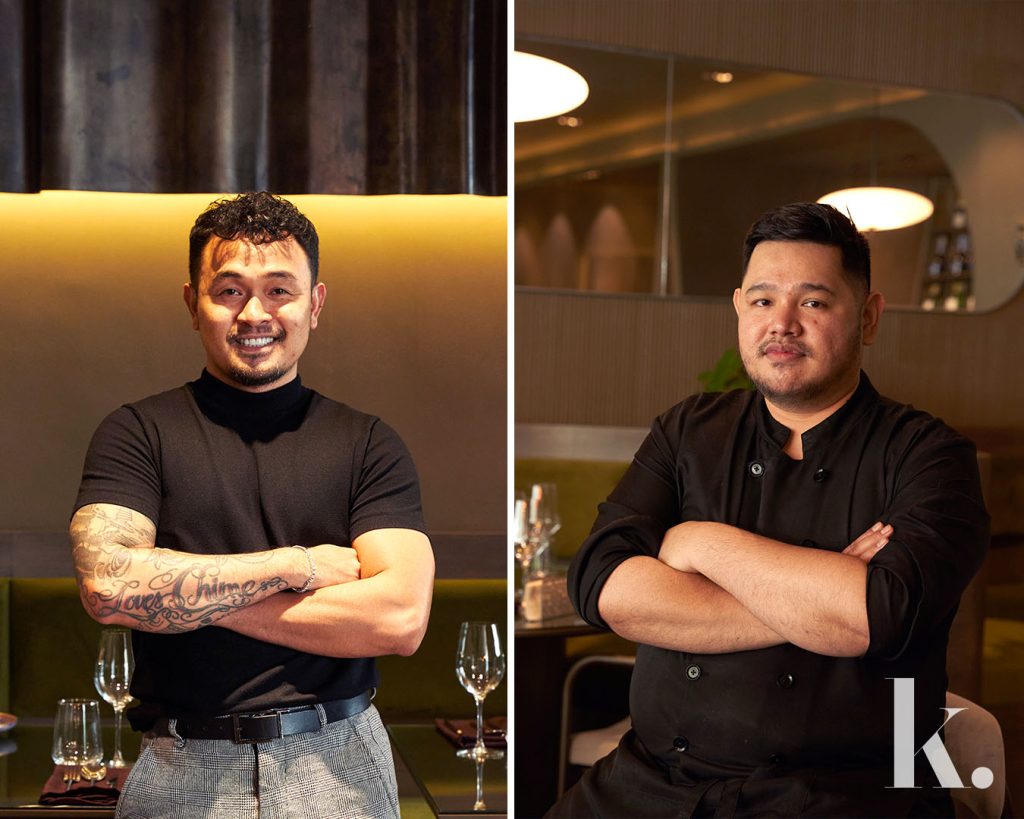 "So ambitious!" Chime had told me with a laugh when he shared that vision. It's a challenge that the duo have set for themselves—although they had also taken steps to make sure they focus on Bell + Amadeus in the next year, making sure that the quality of the food and service remain at par with the standards they'd set in the beginning.
And exactly what new concept can we expect next from the two? "In 2025, Bibo and I will open a restaurant that will showcase elevated versions of our mother's recipes," Chime replies. "We don't know what to call the restaurant yet, but the manifestation has started!"
Eating in Cebu
Chime also hopes many other budding food entrepreneurs follow suit. "We hope to see more restaurants develop even more creative concepts for Cebu," he says, adding that he hopes that it will get Cebu on the map as a global dining destination.
Being foodies themselves, Chime and Bibo have their own list of favorite restaurants—for days off when they want to sample someone else's cooking. "There are a lot!" Chime exclaims when asked about his recommendations. "If you guys haven't visited The Pig & Palm, you better! Second on my list is Tales and Feelings—love every single item on the menu there!" He also counts The Weekend for their Fat Bastard, Mimosas for Sunday brunch, Ginza for comfort Japanese, and Anzani.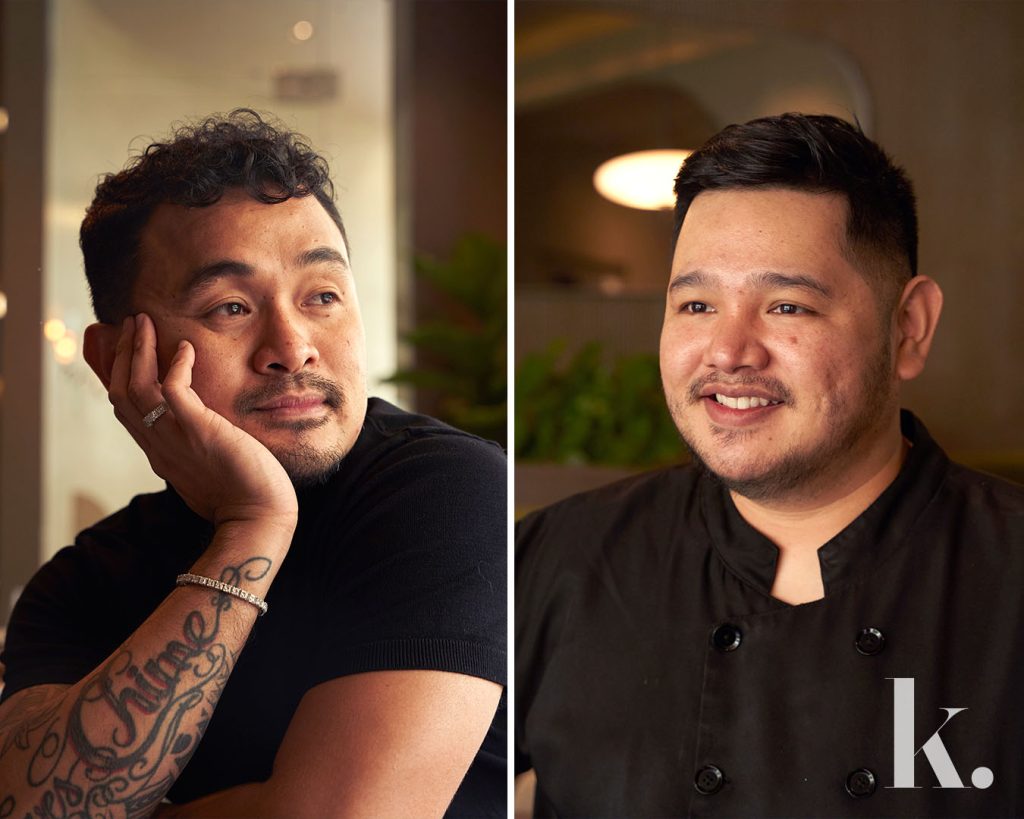 It's always a joy to eat something prepared by a team who clearly loves food, and I think therein lies the true appeal of Bibo and Chime's menus. Like I mentioned earlier, I feel a certain sense of comfort when I'm eating their food, whether I'm enjoying a consciously prepared meal from Diet in a Box or the almost impossibly amazing frothiness of the Espuma from Bell + Amadeus. And whatever other dishes they have on their future menus, I'm already looking forward to tasting each one.
Photography Adrian Agpasa