They say the eyes are the windows to the soul, so what does that make the nails? I'm gonna say the nails are the windows to someone's personality. I'm claiming it. Since your nail preference is a part of your style, it's kind of a part of your personality. 
Some people, for practical reasons, prefer short nails. Some people, even though it causes them minor inconveniences, prefer to have long nails. I, for one, like having long nails. (Well, I considered the length long, but when I first got extensions, my preferred length was apparently considered short.) There's something satisfying about tapping your phone and hearing your nails knock on the screen. As the Roz behind Roz Beauty would put it, "I fell in love with the powerful feeling of having long nails."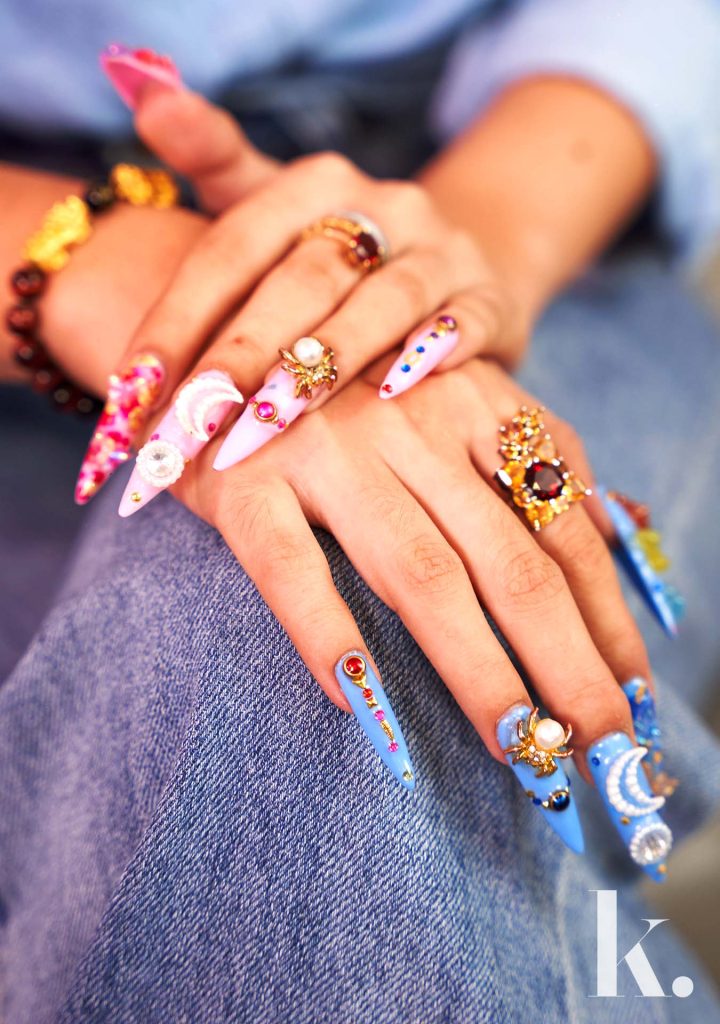 Nicole Roz's interest in nails started when she got her first nail extensions for a school dance. The rest is history, as she would say. She began teaching herself simple nail services, underwent training, and got certified from a Korean Nail School in Indonesia. Today, her nail services are one of the city's most sought after.
"My favorite designs are anything out of the ordinary, glittery or really bright and in your face."
Interestingly, Roz doesn't consider herself an artist. She says she doesn't draw as well as she paints nails, which was a shocker because the detail on her nail art is exceptional. "I'd say for the first three years, my work was rough, but with constant practice on people, press-on nails, and support of those around me, I was able to really refine my skill," she shares.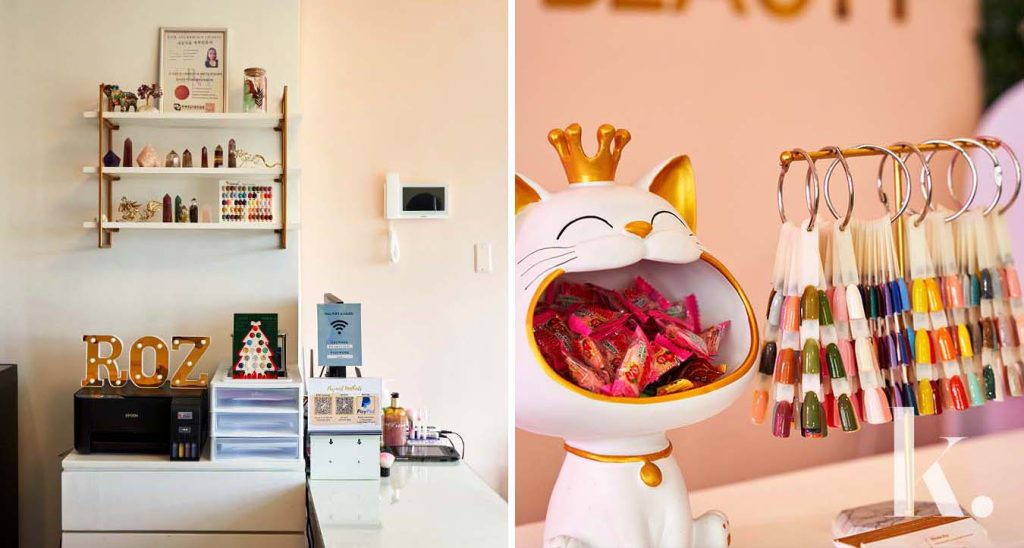 Her press-on nails became the talk of the town when the pandemic started. Fittingly, she calls her press-on nails Clawz by Roz. When you've got them on, you've just got to bring them out. What started as a side hustle turned into a successful business. Roz Beauty is now a cozy and relaxing private studio.
Roz's intricate designs give you a peek into her personality. She would definitely call herself extra as she points out, "My favorite designs are anything out of the ordinary, glittery or really bright and in your face." Although, she said her level of extra-ness is nothing compared to her mom's. Anime designs are a constant theme in her art as well. She loves anime, and when she's not doing nails, she's playing on her Nintendo Switch.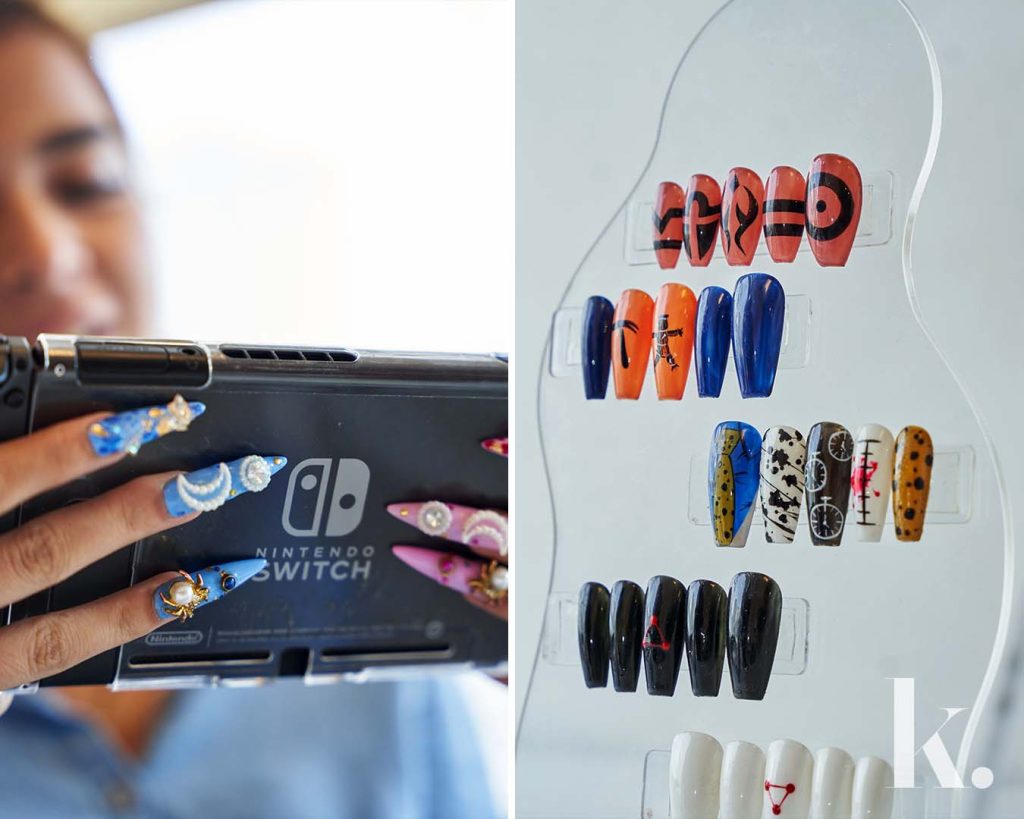 Roz wears her nail extensions loud and proud. You'd be surprised at how long she can get them. When she doesn't have extensions on, people wonder if there's something wrong. Quite the ambassador, she says, "Longer nails might be daunting, but they're definitely not impossible. There's a slight learning curve, but they're definitely worth the effort." For first-timers, she suggests getting the almond shape as they're the easiest to move around with.
Roz Beauty currently offers natural nail services, hybrid nail extensions, and nail removal. Next year, Roz plans to offer gel pedi, foot spa, and lash services. Since Roz does all the nail services herself, she accepts clients by appointment only.
For more information, check out Roz Beauty's website and follow Roz Beauty on Instagram and Facebook.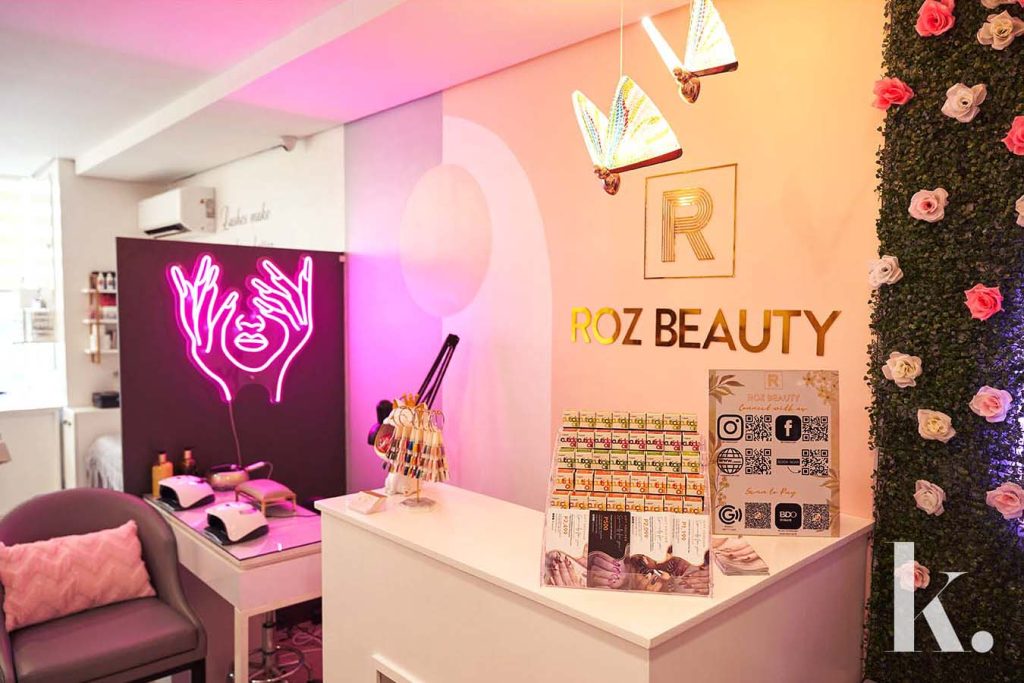 Photography Adrian Agpasa