In a world where getting fast food is just more convenient, having healthier eating habits becomes a short-lived new year's resolution. Not to mention, fast food chains are open 24/7. McNuggets at 12AM? No problem. (No, this piece isn't about fast food. Quite the contrary.)
Having a healthier lifestyle takes work and commitment, but like everything in life, baby steps. Apparently, it takes 21 days to create a habit, and it takes 90 days to incorporate that habit into your lifestyle. Don't quote us on that, though.
Living healthier is as simple as adding healthier food and supplements to your diet, like superfoods. Açai, for example, is one of the most beneficial superfoods. It's high in antioxidants, and has a higher ORAC score than other berries. Quick science lesson: the Oxygen Radical Absorbance Capacity (ORAC) score measures the antioxidant content of food.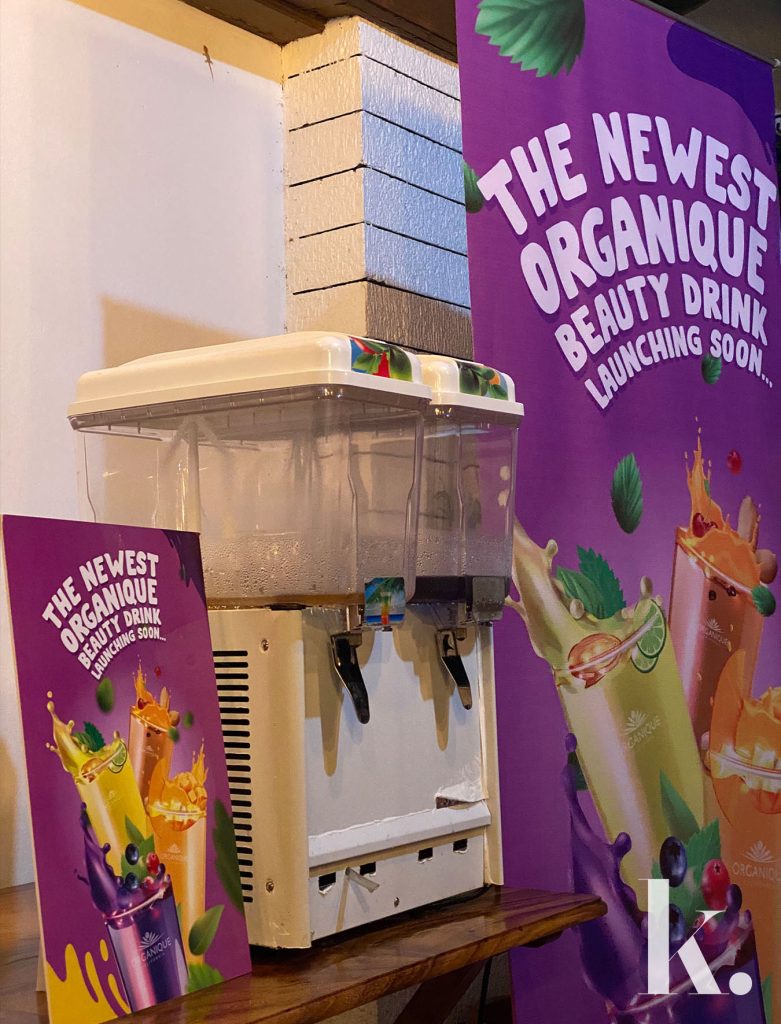 A hundred grams of blueberries has a score of 4,664, while the same amount of açai has a score of 15,405. No contest, right? It's rich in nutrients, good for your gut, and it improves cholesterol levels.
Açai, also known as Brazil's superfruit, only grows in the Amazon rainforest. How the heck are we supposed to get our hands on those?
Organique Açai carries a variety of açai products. From health drinks to capsules, they don't skimp on the açai content. 
Most commonly known for the açai smoothie bowl, it's trendy, it's pretty, and it's good for you, but there are so many other ways that you can add açai to your meal.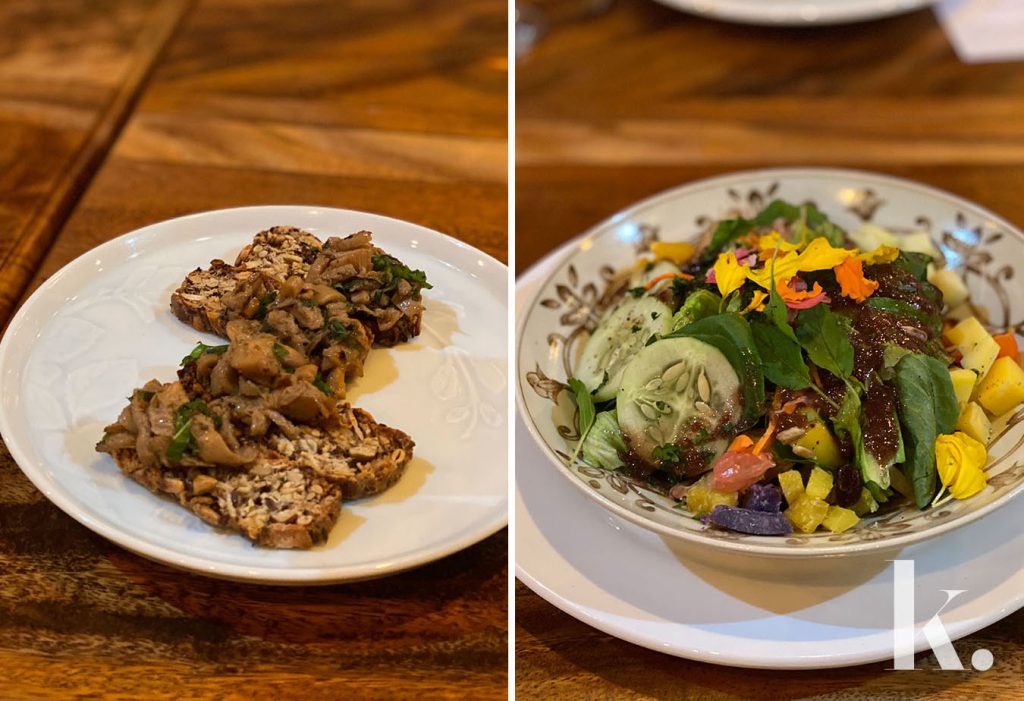 Chef Steve Shrimski of Potluk Pantry & Tasting Room took on the challenge and curated an Organique Açai Degustation Menu. The night began with mushroom confit with grain and seed wafers, followed by organic leafy greens, fresh fruit and veggies, drizzled with Jiggy's (as in Jiggy Jr, the voice we all know and love in the morning) açai dressing. 
Refreshments were an assortment of Organique Beauty Drinks. Flavors are tamarind acerola, calamansi ginger, peach mango, and açai mixed berries. These will be sold in pouches of 10 sachets in all leading drugstores.
The main course that followed was pan-seared medium rare ostrich fillet with açai infused red wine jus, baby beans, and creamy polenta. The ostrich was cooked to perfection, quite like a steak, but lighter. Marrying red wine and açai added that extra oomph.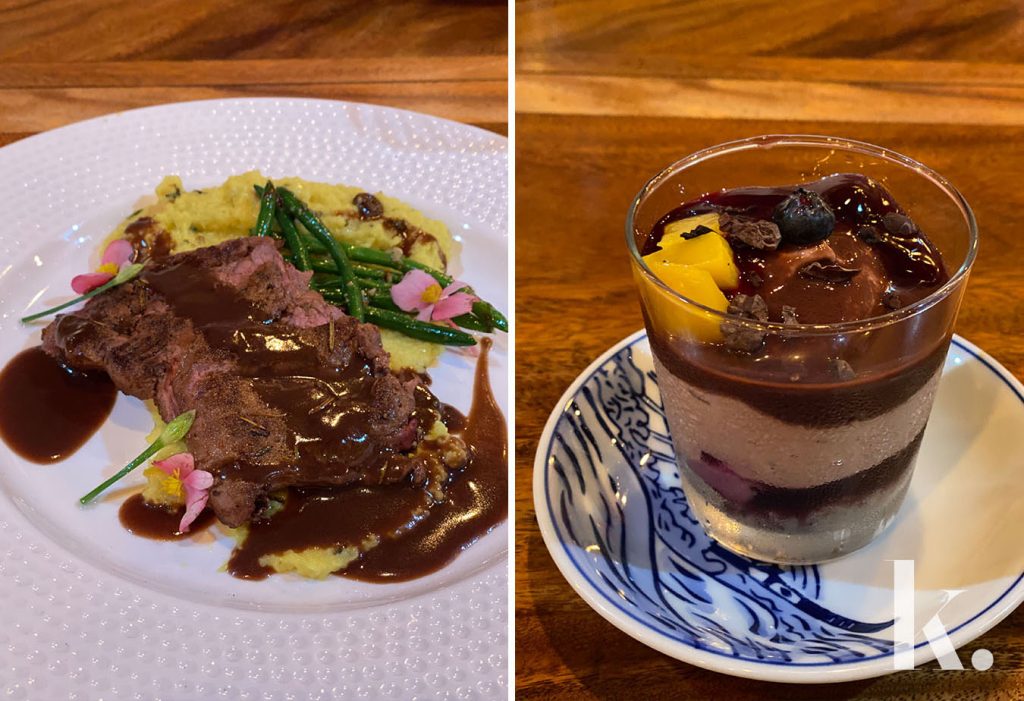 To top off the night, Chef Steve served no-bake açai blueberry cheesecake with cacao nibs and wild rosella jam. A unique twist: ube otap for the crust. You had to get a scoop of everything from top to bottom for the full experience, and it did not disappoint.
The açai wasn't meant to be the star, but without it, the dishes wouldn't be complete. Its distinct tangy berry flavor compliments dishes well. Plus it's good on its own!
Of course, if you're more of a hazard than a cook in the kitchen, you can opt to take one shot of Organique Açai's Premium Blend every morning. It's just like taking your vitamins. Coffee and chocolate mixes are also available.
Organique Açai is available in all leading drugstores. Order online through their website or on Lazada. You can follow them on Instagram and like their Facebook page for more information.