Andre Chan's third major exhibition Avalanche is a departure from his more introspective roots and takes a leap of faith through collaboration and collectivism. 
Andre Chan is a multidisciplinary artist based in Cebu City practicing painting, design, and performance work. He has shown two important exhibitions, namely, Metanoia at Qube Contemporary Cebu, and Colors of Slumber at the 1335 Mabini art gallery in Makati City.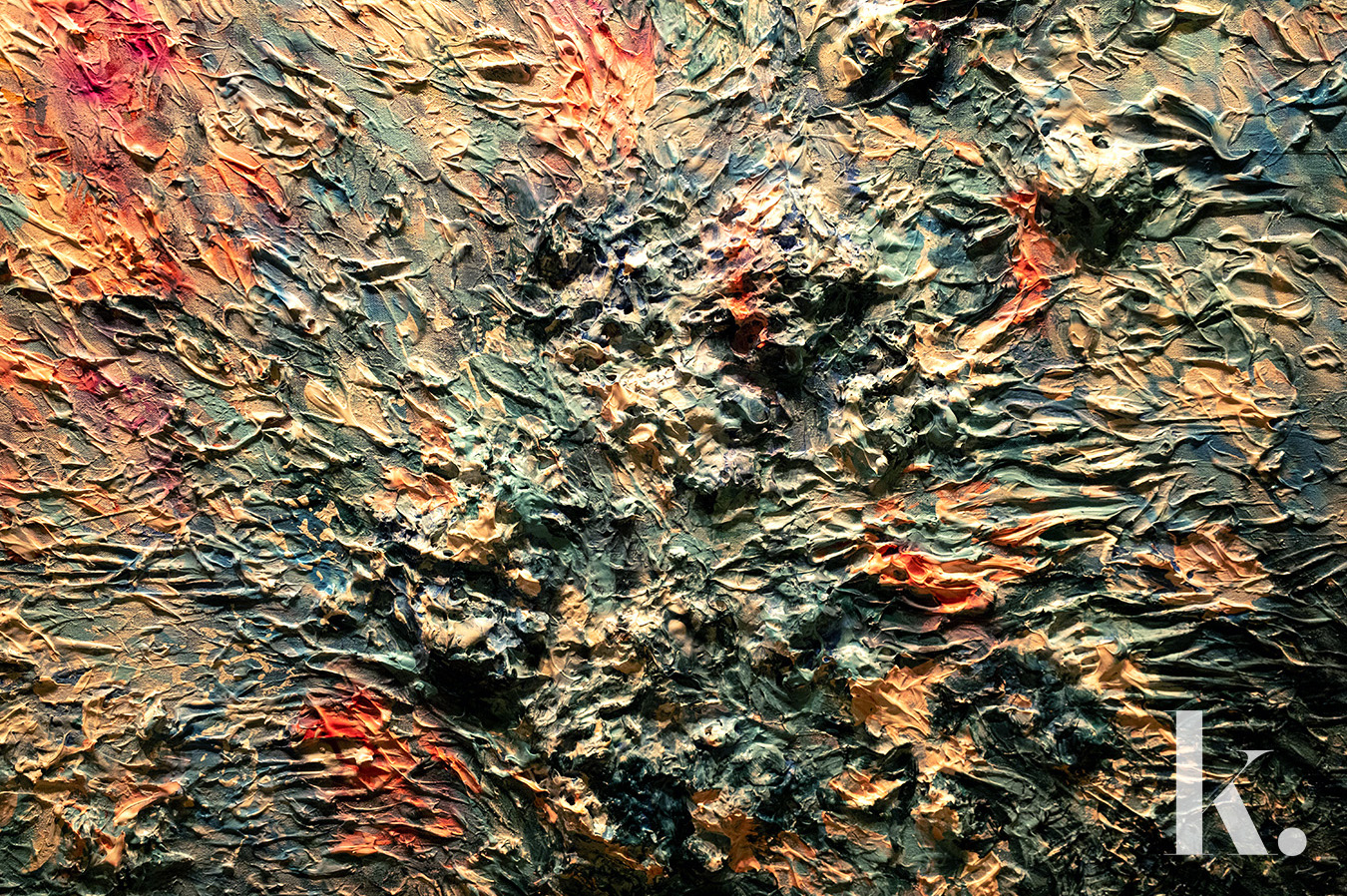 His return to Qube Contemporary after more than a year is a solemn comeback compared to his previous solo show, Metanoia, which explored the different facets of trauma and the journey traversed. Avalanche takes these ideas a step further with the acceptance and resignation of the cycle of life itself.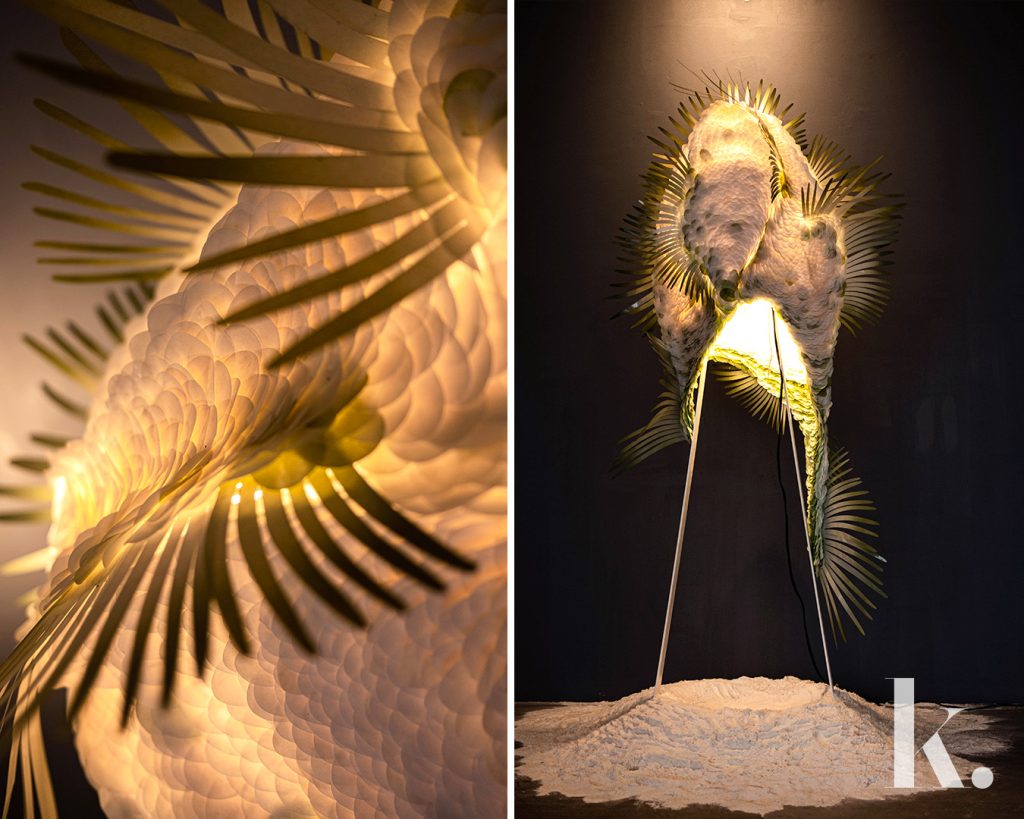 The artist's ideas are reminiscent of the musician and artist Joni Mitchell in her early years, expressing the exuberance of youth and how the world relates to us. In Mitchell's song, "Both Sides Now", she wrote about coming of age as a young person and paints her harmonies with surreal elements to come up with a colorful understanding of the world. Similar to Andre's style and flow, his work relies on the fluidity of his imagination to form a picture of life.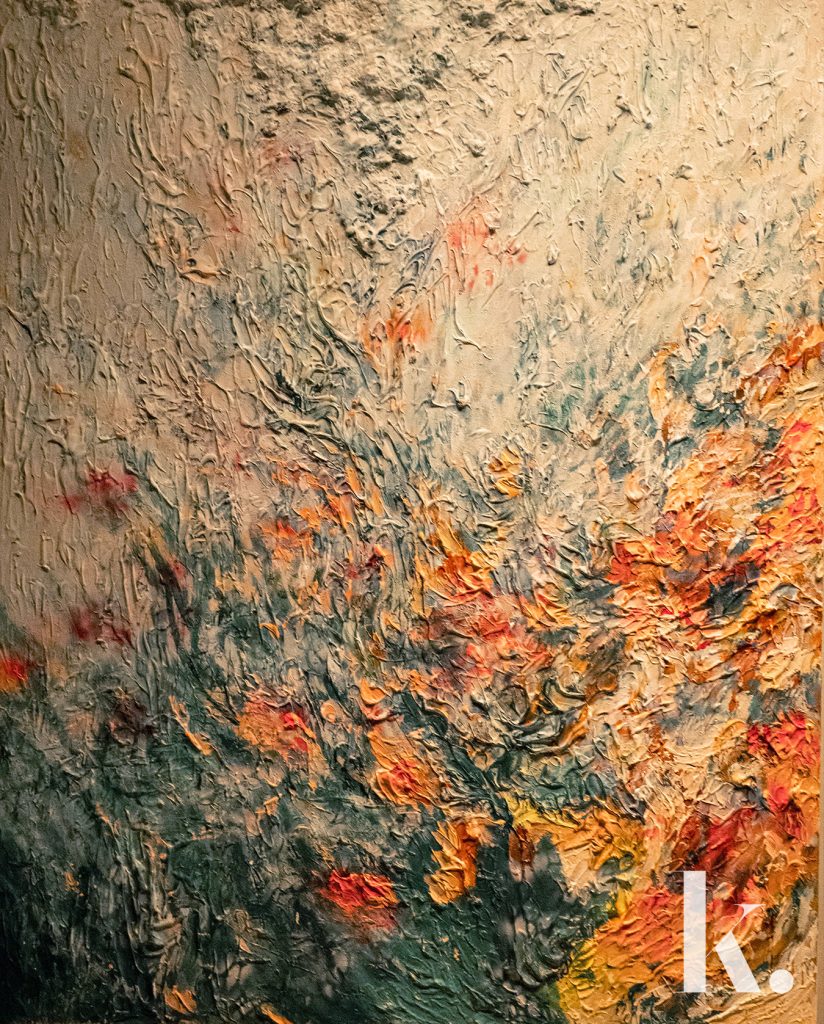 The show unfolds in four phases (The Fall, Tundra, The Rise, and Garden of Eden) and tells a story of adapting to change and finding strength in uncertainty. The atmosphere of the exhibition portrays an arctic universe, in cool swirls of color as it breathes its literal icy wind into the gallery's space, with the artist going to lengths in using a smoke machine to add to its ambiance.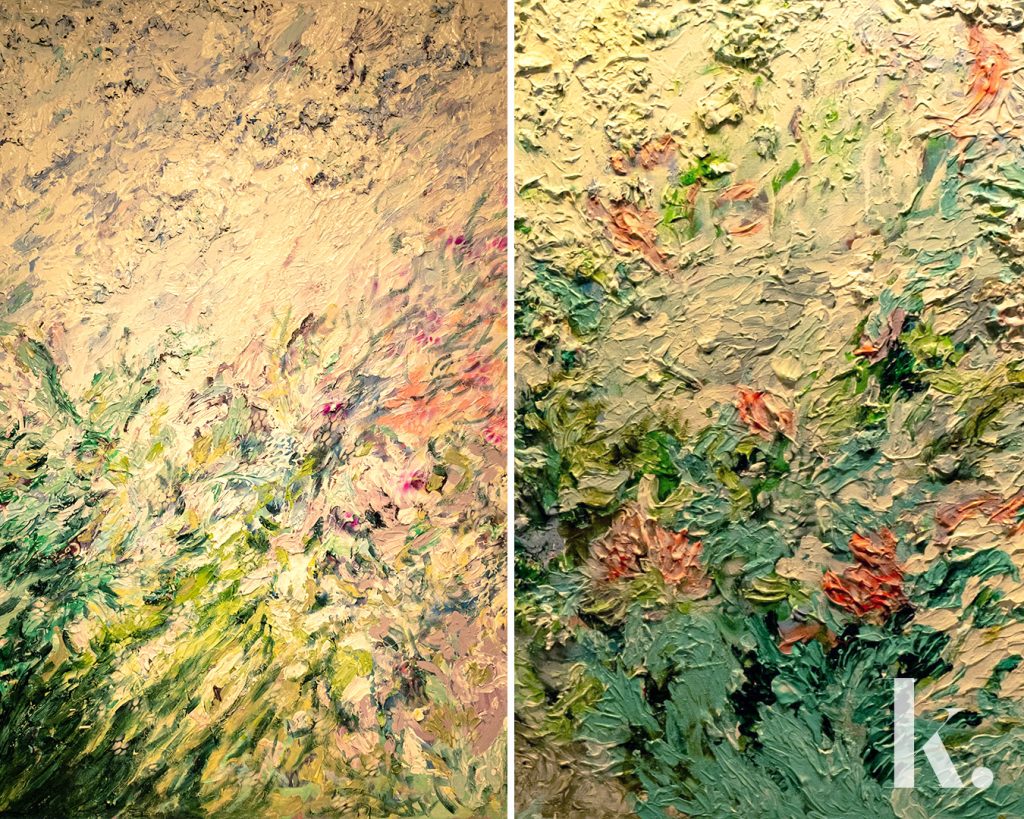 We've seen many individual depictions of destruction in art, but Andre Chan's Avalanche finds strength in collaboration. It argues then: if destruction were to be experienced collectively, then healing must be collective as well. Working with fashion designer IMMA, photographer Wilmark Jolindon, designer Chini Lichangco, and musician ONEFLOOR—Avalanche provides a multisensory show that is a treat for both the eyes and ears.
"He's very passionate about bringing a good show to the audience and very hands-on with his materials. He stays true to his vision," Paulette Neri, the junior gallerist for Qube says.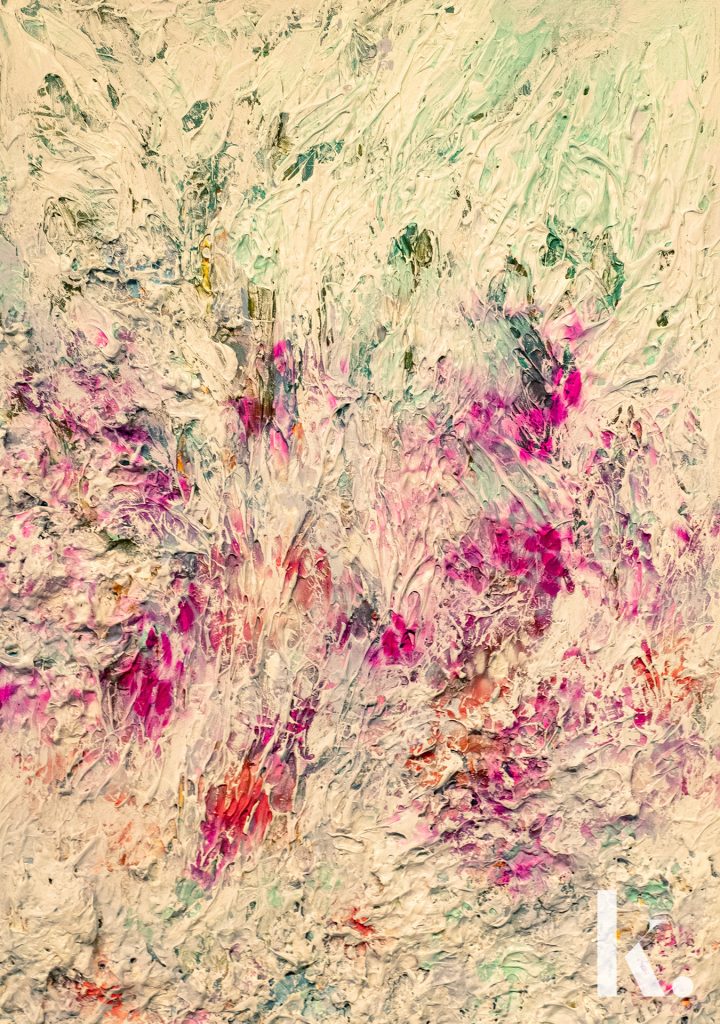 In his walkthrough, Andre Chan expounds on the complicated nature of the exhibition's themes— from conflicts in Philippine politics to the romanticization of Cebuano resilience post-Typhoon Odette, contributing to the artist's view of the world teetering between cynicism and optimism.
Avalanche provides millions of answers to a question that, while never fully realized, provides much room for exploration to no definitive end. Andre's growth as an artist shows not only his craftsmanship in the arts but also his spirit of community and collaboration.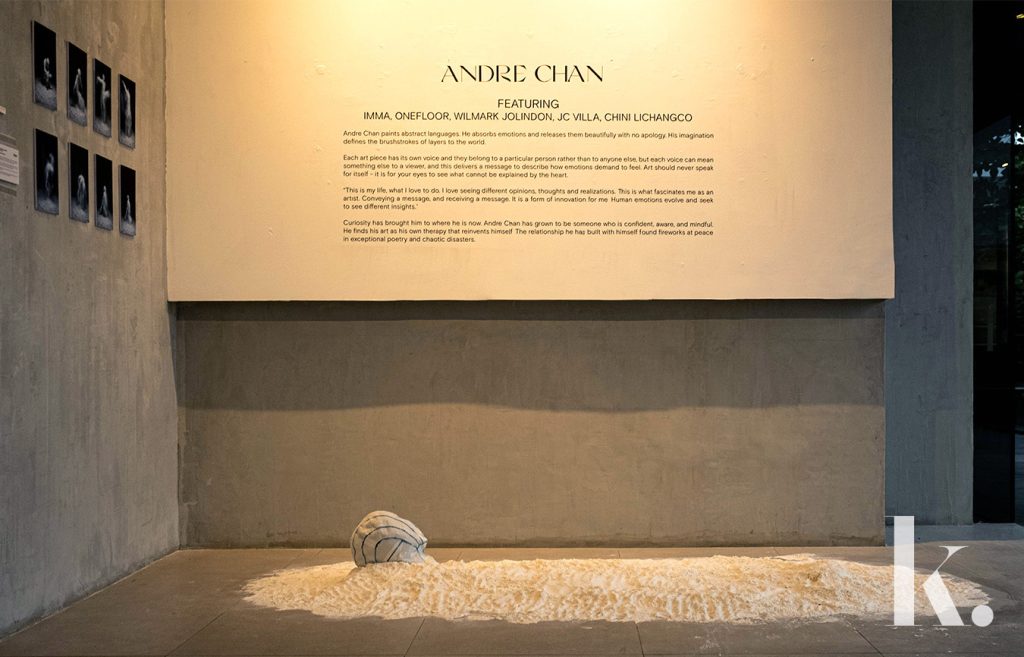 Andre Chan's Avalanche is open until February 4, 2023 at Qube Contemporary, located on the third floor at the Design Center in Mandaue City. Opening hours are between 12 pm to 6 pm, Tuesdays to Saturdays.
Photography Ezra Weigel