After Ms. Cebu organization's five-year hiatus and a pandemic that left everyone stuck at home, a well-loved pageant finally making a comeback was a welcome sight. 
And when they crowned Quincentennial Miss Cebu 2022, Cebu was ecstatic. The Cebuana dazzler that captured everyone's hearts? 23-year-old Gabriella Mai Carballo, who embodied not only beauty and grace but also wit and wisdom.
But there's more than meets the eye when it comes to Gabbi, and her answer to her Q&A question during coronation night was proof enough of the depth of her being.
Here's a look at Gabbi beyond the well-deserved crown.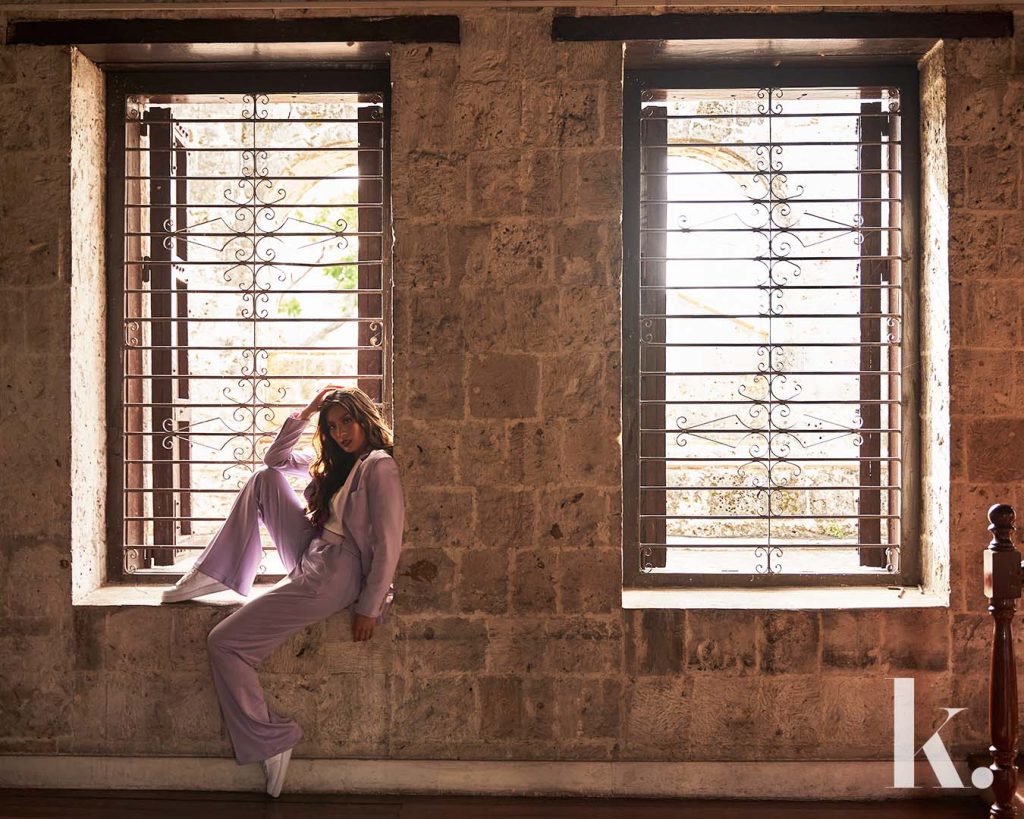 The Third Culture Beauty Queen
At 23, Gabbi's life experience can be credited to being born into a melting pot of cultures. Born in Miami, Florida, and then raised in Orlando, Florida, cultural awareness is something our Miss Cebu 2022 identifies with. For some, moving to Cebu at 13 can be a drastic change, especially at the start of their teen years.
And though it might have been hard on Gabbi, she didn't let that get her down.
"I try my best to always be optimistic," she shares.
And optimistic she was. As Gabbi learned to adjust to living in the Philippines and Cebu, she joined pageants as a nursing student at Cebu Doctors Hospital (CDU). In 2016, she won Miss Nursing. In 2017, she won Miss Valentine's. Five years into her stay in Cebu, at the age of 19, Gabbi dominated Miss Mandaue 2018, winning her first beauty title outside school.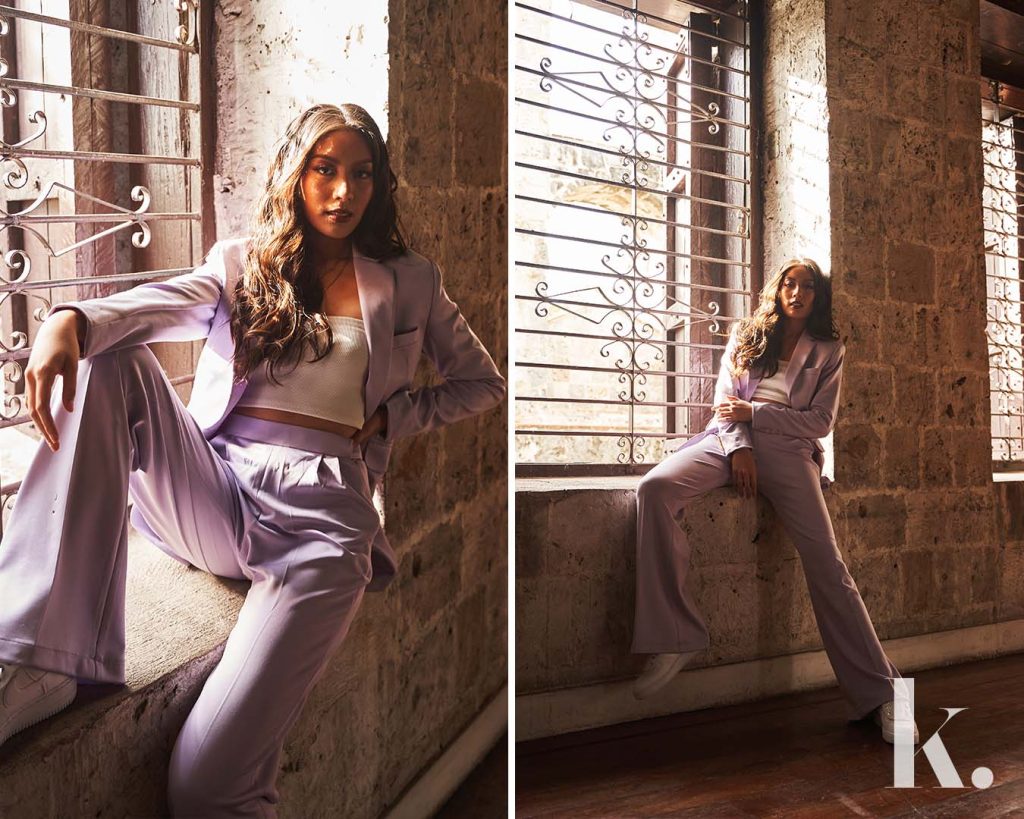 The Merits of a Quiet Life
With titles under her belt, confidence oozes from Gabbi. But it's not all about the glam life; you'll also be surprised to know that Gabbi enjoys her peace and quiet immensely: "I'm slightly quirky, and my friends say I'm funny. But I'm more of an introvert, and my quiet life is my strength—it's when after prayer or meditation, my ideas and work ethic are at their peak!"
Sans the titles, beyond the sashes, Gabbi is a down-to-earth person who wants to live her life to the fullest: "I enjoy working out, cooking healthy food at home, journaling, planning and implementing service projects, meditating, and praying!" She adds, "I played so many sports while growing up, learned a few instruments, and dabbled a bit with theater. I would say that I'm a jack-of-all-trades, master of none!" She ends with a laugh.
"It's taken a lot of self-work to get to the point where I've learned that my 'next step' shouldn't be made because of what other people think or expect, and rather on what aligns with my values first. I want to value purpose over a following or fame."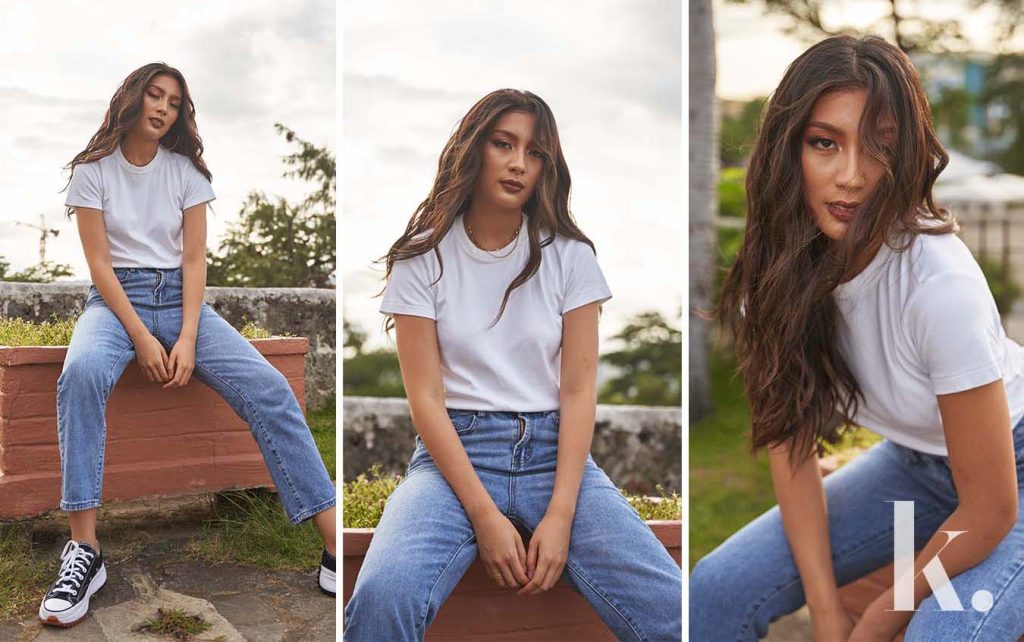 Humble to the end, Gabbi's various interests have helped broaden her mind, causing her to put advocacies to the forefront of her life, one of them being environmental sustainability.
She explains, "I've realized that it's best to advocate for something that is first and foremost a major issue, then secondly something that makes your heart fire up. I graduated from nursing in 2020, and back when I was an intern, I had to interview patients in local Mandaue communities. Common issues they identified were in relation to garbage and waste, so I decided to do something about it. I founded The Green Wave Cebu."
Advocacies That Fuel The Soul
Gabbi founded The Green Wave Cebu in 2018 and launched activities where she visited public schools to teach kids from grades 4 to 6 more about environmental sustainability and proper waste segregation. She even partnered with other beauty queens to continue this activity in other public schools.
She didn't stop there and went on to launch Sabon Sugbuanon, a project by The Green Wave Cebu and JCI Zugbuana in partnership with the Hotel Resort & Restaurant Association of Cebu. The initiative focuses on recycling lightly used bar soap from Cebu's hospitality industry.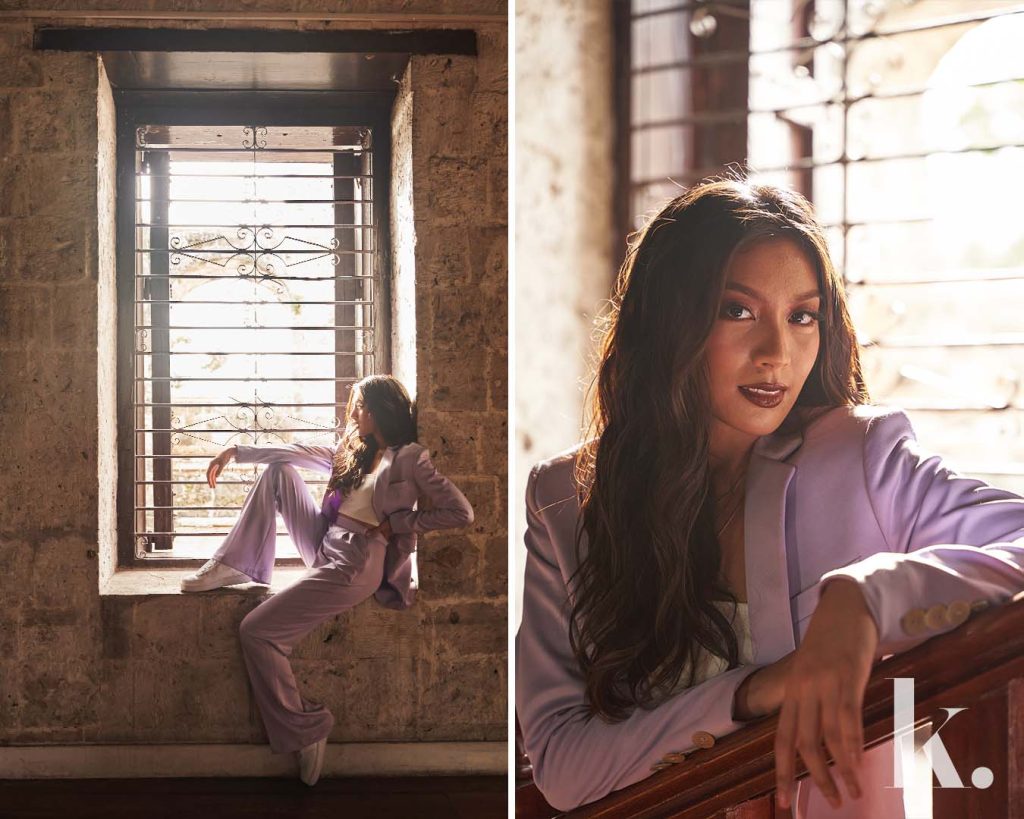 "We'd hold soap remolding projects with mothers and teachers connected to the Children of the Coast Foundation. This not only decreases soap waste in landfills, but it also empowers the community through involvement and helps protect families through hygiene and health promotion," she shares. 
With tourism back on the rise, Gabbi sees the need for environmental sustainability in that area, too: "I feel that our Sabon Sugbuanon project tackles that aspect, and we aim for long-term change with this one."
Challenges in Times of a Pandemic
Despite all that Gabbi is doing now, her journey wasn't without struggles. When the pandemic hit in 2020, she had just enrolled in medical school, and, back then, the concept of online classes was giving students anxiety. Luckily, Gabbi was able to adjust and find the good in something new: "It was different but interesting. I met such great friends in online class, and now they're my core friend group."
The pandemic also spurred Gabbi to find a job. "I started teaching English online for a US-based company! It's my first ever job, and the hours are flexible, so I still teach today. Oh! I also got super into fitness and was able to shed off 25 lbs. during the pandemic," She excitingly shares.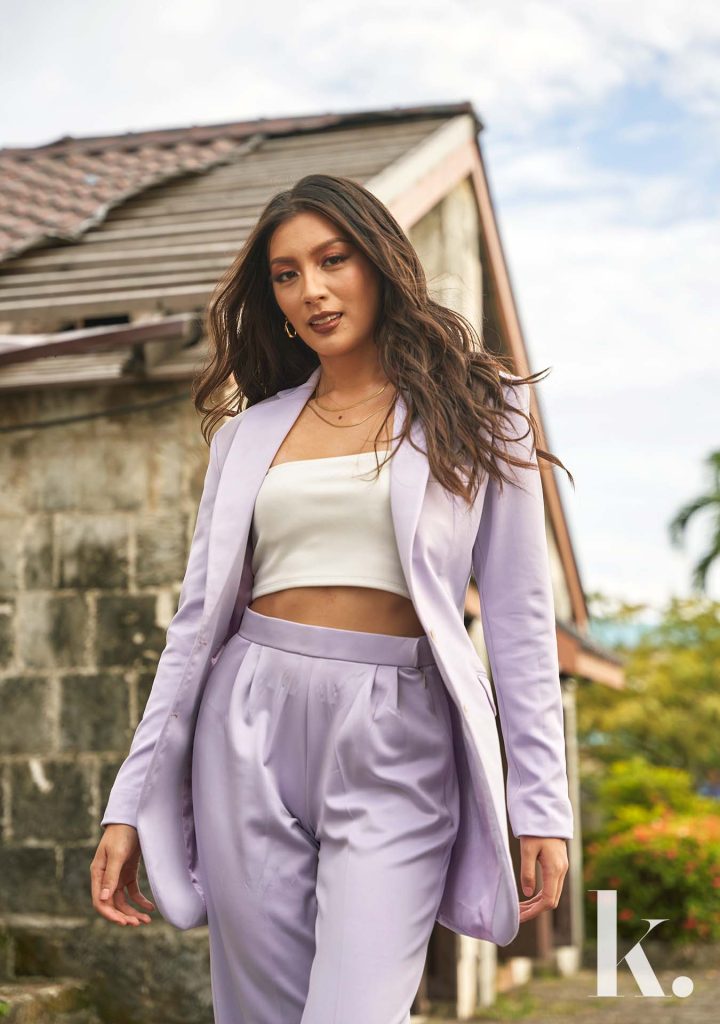 And when asked how the pandemic influenced her decision to join Miss Cebu, Gabbi gave us a deeper look into her thought process: "It was one of the greatest conundrums—a struggle for all of us, truly, but it had its positive aspects! We (the contestants) would go on trips to the north and south, and I was able to attend as long as there was WiFi since, at that time, I was in 100% online class."
While doing her beauty pageant duties, Gabbi would bring her school uniform with her everywhere, going as far as to have classes on the bus. She wanted to take her medical studies just as seriously as her duty as a contestant in Miss Cebu.
Still, it wasn't always easy on her: "As a medical student, there were countless times that I felt like quitting because I felt like joining a pageant was shallow in comparison to peoples' struggles around us. It also was anxiety-inducing because I always come home to my 95-year-old lolo, and I didn't want to bring anything home to him."
Despite the second thoughts, Gabbi powered through, knowing joining Miss Cebu would help make a difference. With the Miss Cebu Organization following standard health protocols, her mind was put at ease.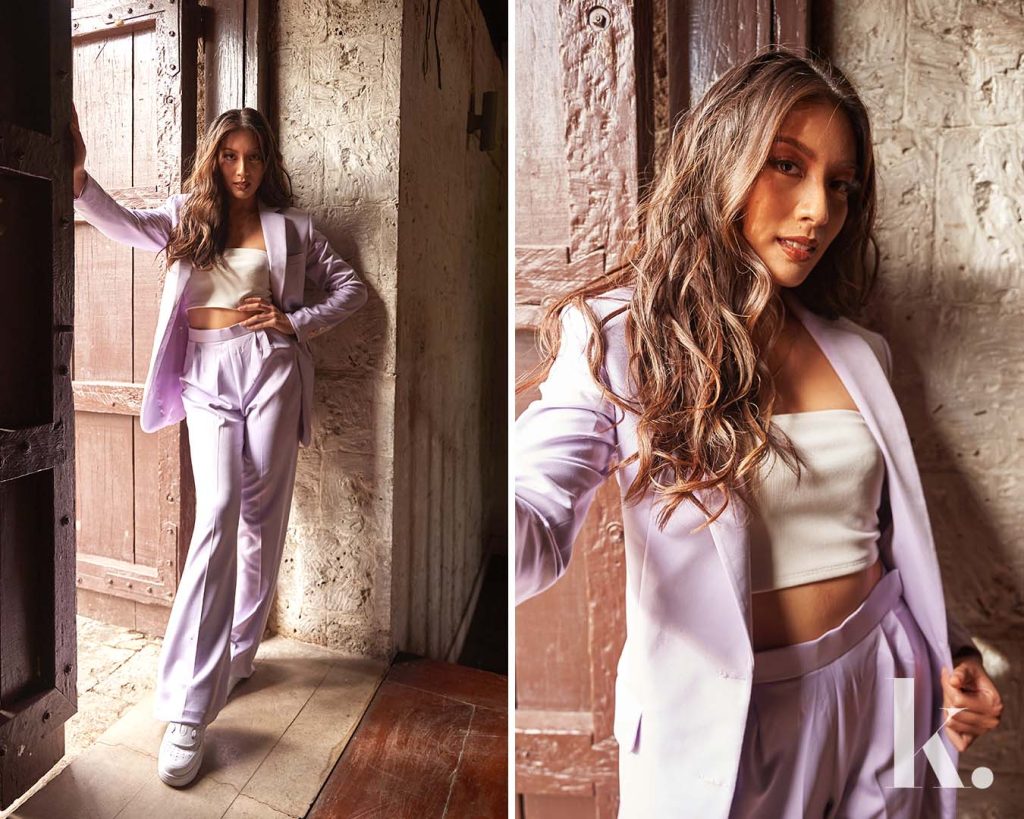 The Bright Future for Gabbi
After a pandemic, Miss Cebu 2022, and a heated election, Gabbi was able to do a lot of re-evaluating, getting a clearer vision of the most important things to her: "I look forward to being a more involved and informed citizen as I get older, whether it be rallying for better healthcare, working harder to learn about our government, or pushing for young women to feel empowered and cared for." 
Gabbi explains further: "It's taken a lot of self-work to get to the point where I've learned that my 'next step' shouldn't be made because of what other people think or expect, and rather on what aligns with my values first. I want to value purpose over a following or fame."
2022 has given Gabbi a lot of wins and the future is ripe for her taking. Her outlook on the future is mingled with realism but also, full of hope.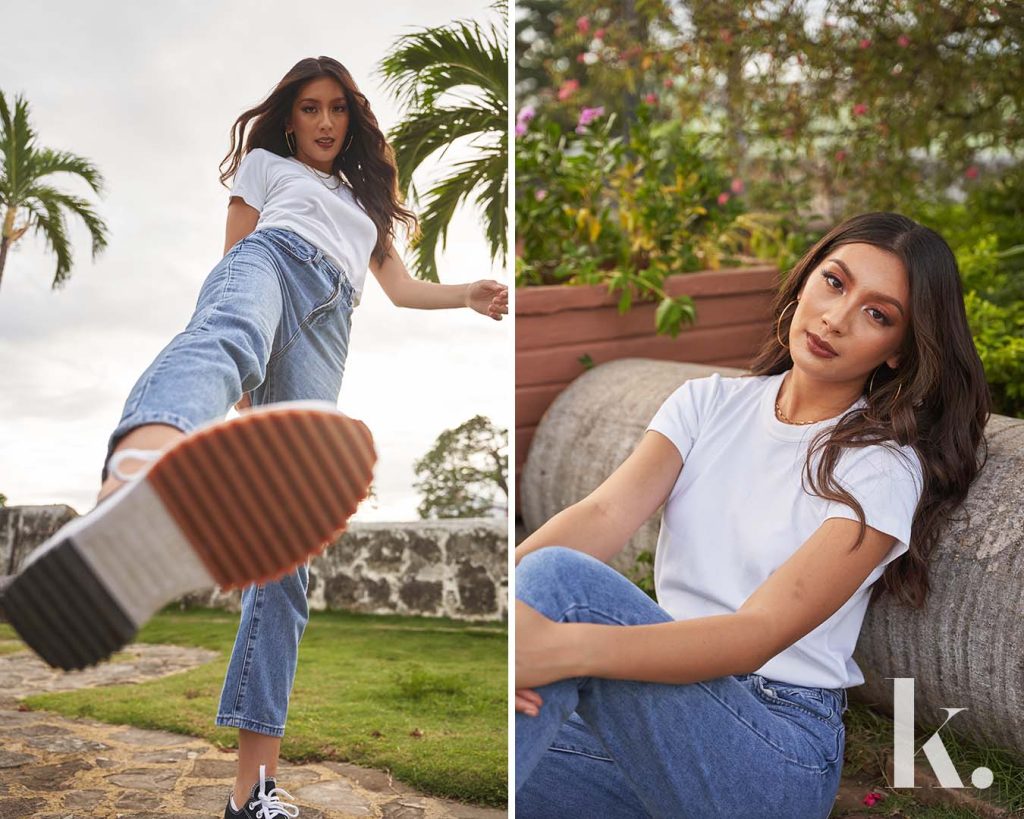 When asked what she thought the younger generation should consider as they step into the future of a rapidly changing world, Gabbi gave a profound answer about the importance of having a moral compass: "I feel that as we grow up, we're told to chase goals and dreams. This is so great, but as I've gotten older, I've recognized that we need to establish our values before taking steps forward. This helps us live our lives with intention, protect our mental health, and do things out of a good place in our hearts while worrying less about any external validation. With that, you can never go wrong, no matter where life brings you."
Photography Adrian Agpasa | Makeup Danilo Pepito | Hair Sweeney Aytona | Sittings Editor Micah Almazan | Editorial Assistants Bernice Quimbo and Janna Yuvallos | Location Fort San Pedro