Which is it? How do you pronounce it? Is it "Bys-ter?" "By-ses-ter?" It was quite a conundrum. A shared conundrum by patrons who discovered—what is now a brunch staple—during its early stages.

Luckily I heard it straight from Rejzl Awit, one of the owners, years ago that it's pronounced simply as "Beester." Mystery solved. Debate over.
Curiosity further piqued, I asked how a name as unique as this was created. "Bicester is named after our favorite shopping place in the UK. So when we thought of opening a café, the name of the place came to mind first, so we thought of naming it after such a place," she regaled.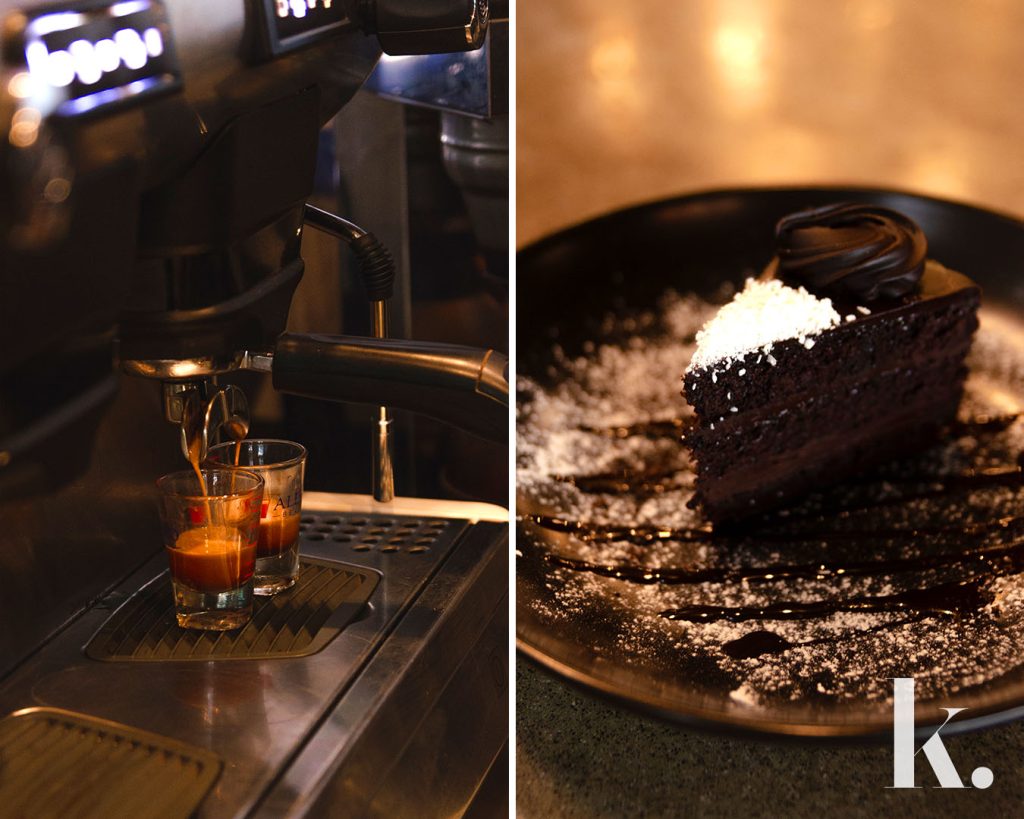 Located at Mahogany Place, smack dab in the middle of the metropolis, Bicester Cafe opened in August of 2018 and was conceptualized by those who simply love brunch.

"We always try different brunch places whenever we travel. We love to immerse and experience the place's culture and observe the people around us. So whenever we do brunch, we always take our time because it is when we feel at home the most," she said. "We wanted to bring this kind of experience to Cebu City, where customers would find a comfortable place to dine, meet with friends, finish their daily tasks or just unwind, despite the city's hustle and bustle."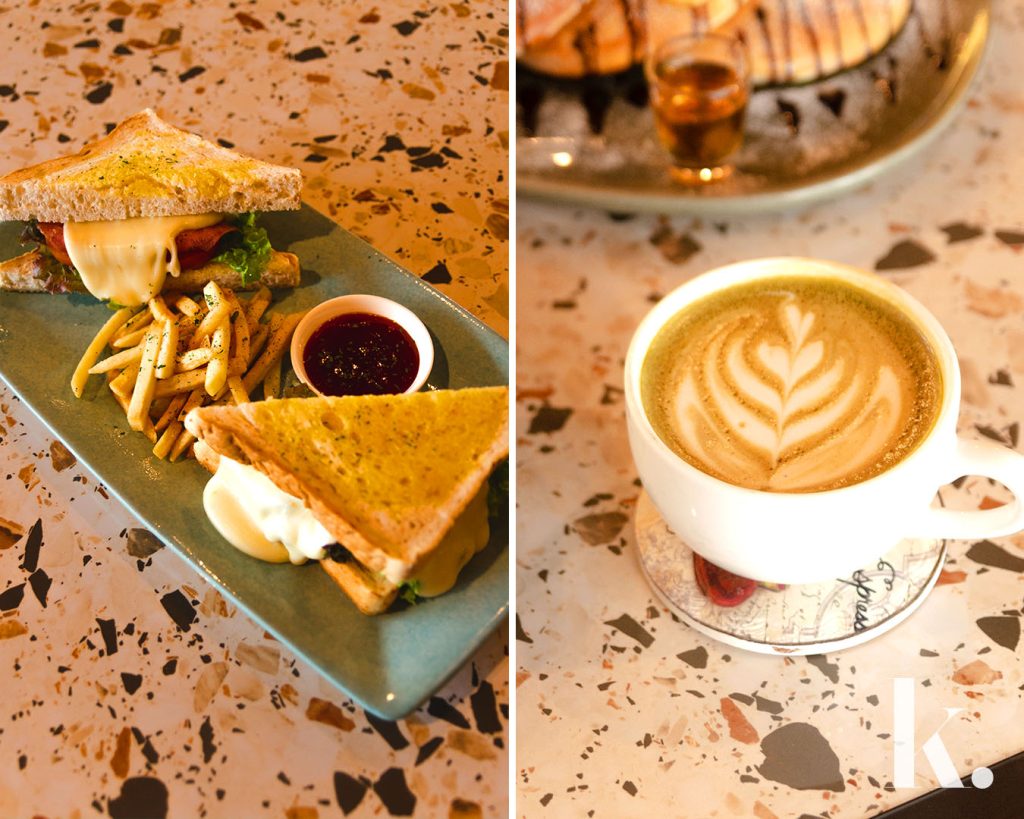 Prized for its veritable selection of all-day breakfast staples, coffee, blended concoctions, and other local favorites, it remains to be one of the city's favorite and trendy food spots with hits that just keep on coming.

On a personal note, everyone's first day or night out at Bicester would not be complete without trying its chicken and waffles. I would call it a rite of passage—the one that hooks you in.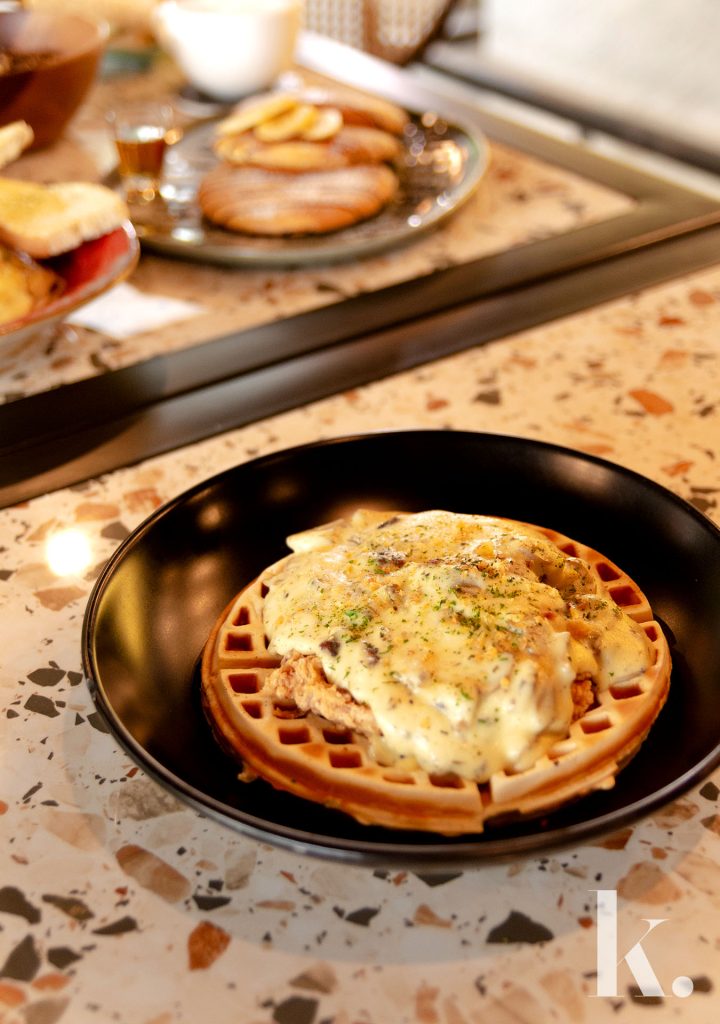 In addition to that, the cafe also offers other bestsellers like its tapa rice. Pair it with the matcha latte, and you're set.

In addition to its mainstays, the cafe continues its mission of bringing something new to the table. "We are experimenting on a lot of things. I can't divulge what they are, but our customers can expect more relatable food and drinks," Rejzl said, while also mentioning the thought and care put into the look of the place to give it that homey and comfortable touch. "Our architect made sure that there is enough natural light during the day to amp the mood of our customers. We want the place to brighten our customers."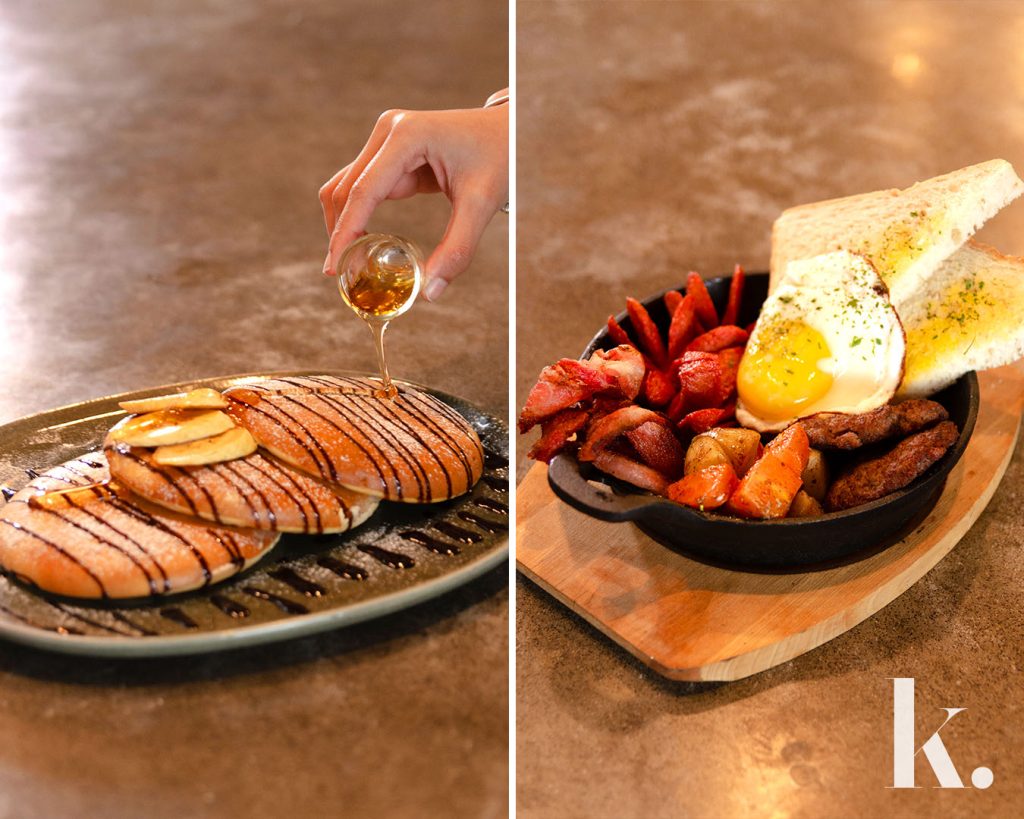 A hearty plate, a cup of coffee, against a homey and comfortable interior, it's "all gravy" at Bicester Cafe. In case you missed that, yes I am also referring to the gravy blanket that drapes the chicken and waffles (I must know what is in it!). There is no doubt that I am hooked.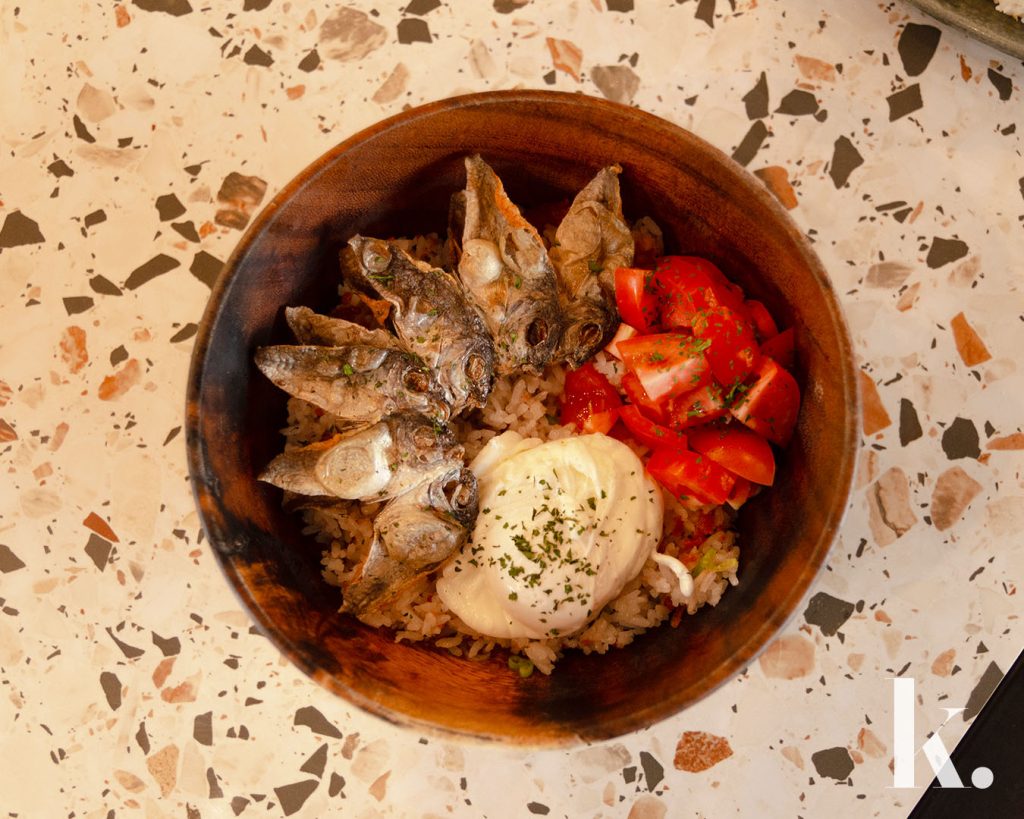 Bicester Cafe is open from 7 AM to 7 PM on Mondays to Saturdays. For more details, check out its Facebook and Instagram pages.
Photography Kent Barcenas | Sittings Editor Monica R. Lopez | Editorial Assistants Bernice Quimbo, Janna Rei Yuvallos