Daisy Zambrano turns heads—she's beautiful, charming, and all in all exceptional, in my personal opinion. You wouldn't think she'd feel the need to stand out, but interestingly, it was a desire to do exactly that that brought her to where she is now.
Daisy the Competitive
She had first started painting in the fourth grade, in art class. A competitive spirit in childhood had sparked what would become a lasting love for art. "I remember seeing my classmates' works in art class being much better than mine," she recalls. "That prompted me to practice at home and one-up them."
Daisy would go on to practice eagerly, perfecting proportions and her general technique until she could consider herself the best in class. "If my classmates are [reading], just tune this part out," she jokes. "I was the best among all of them. Sorry."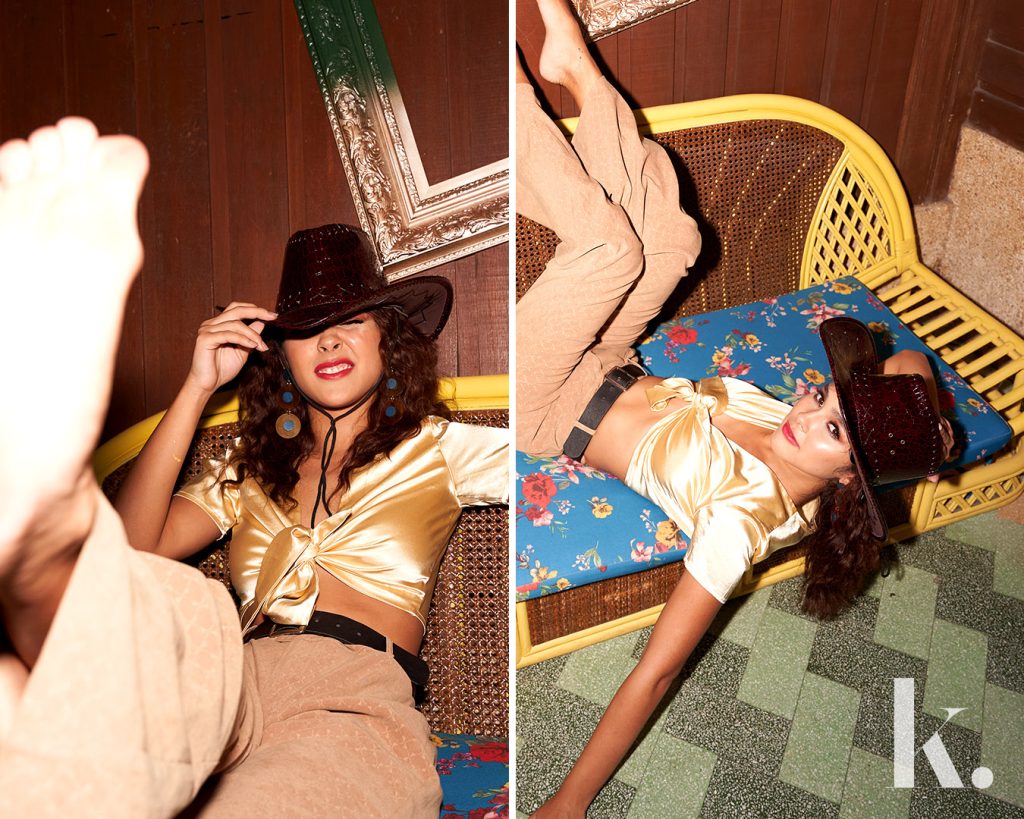 By high school, Daisy had been gravitating more and more towards art. Her class notebooks were littered with doodles, particularly ones of eyes. "All over my notebook," she emphasizes. "So I'm pretty sure my classmates found me weird."
I feel like art is my endgame
A practiced hand (and eye) for art eventually culminated in starting an arts organization with fellow schoolmates, gathering different artists of different batches. "I found that such a good footprint to leave on the school, because I think they were a little bit lacking in the art department, and we gave them that before we left."
Post-high school, Daisy has co-created murals for local businesses and put some of her artwork up for sale. Despite forgoing school, for now, she finds herself continuously learning to further her craft through different opportunities, building up an impressive portfolio at just twenty years old.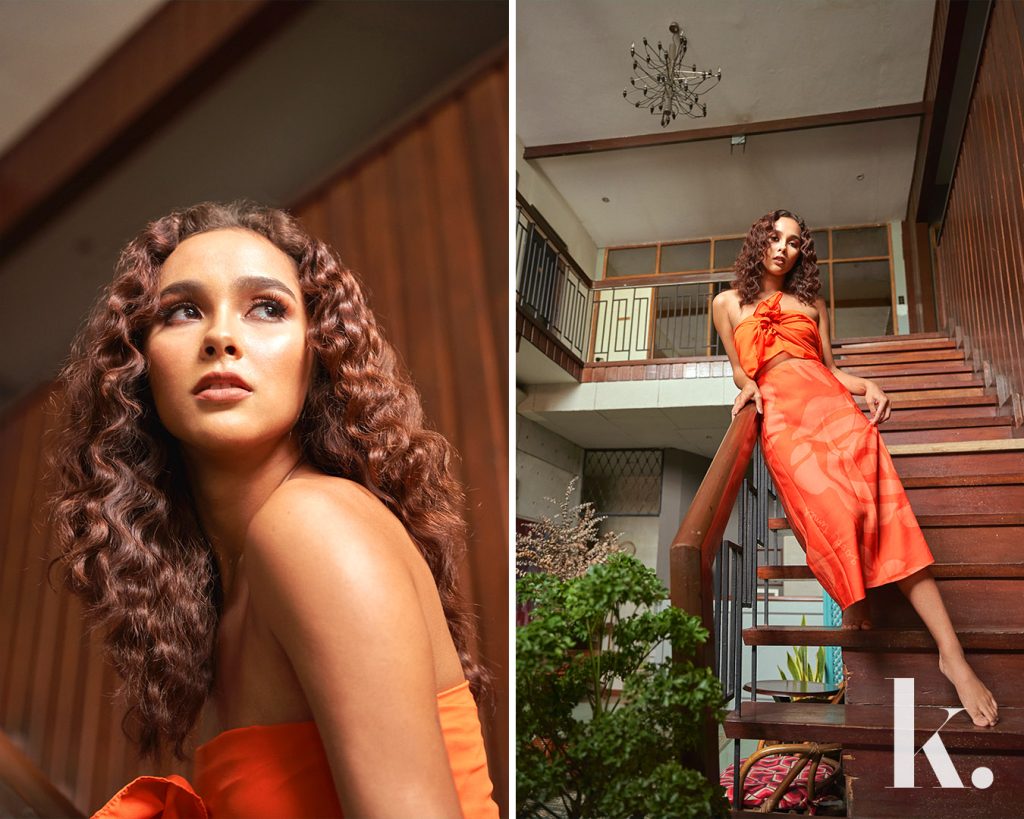 Daisy the Curious
When not booking modeling gigs or painting, Daisy works at her family restaurant, Pukot, continuing to nurture her penchant for art in other avenues. "In cooking and cocktail making, I'm a little bit more meticulous—as I am always messy in any form of creativity—so I have a clearer 'end goal.' I more often end up liking what I create when it's edible." She continues, "Paintings, I almost am never satisfied with the outcomes of. In terms of marketing, I, like everybody else, prefer to stand out, so this shares some similarity with the way I try to paint."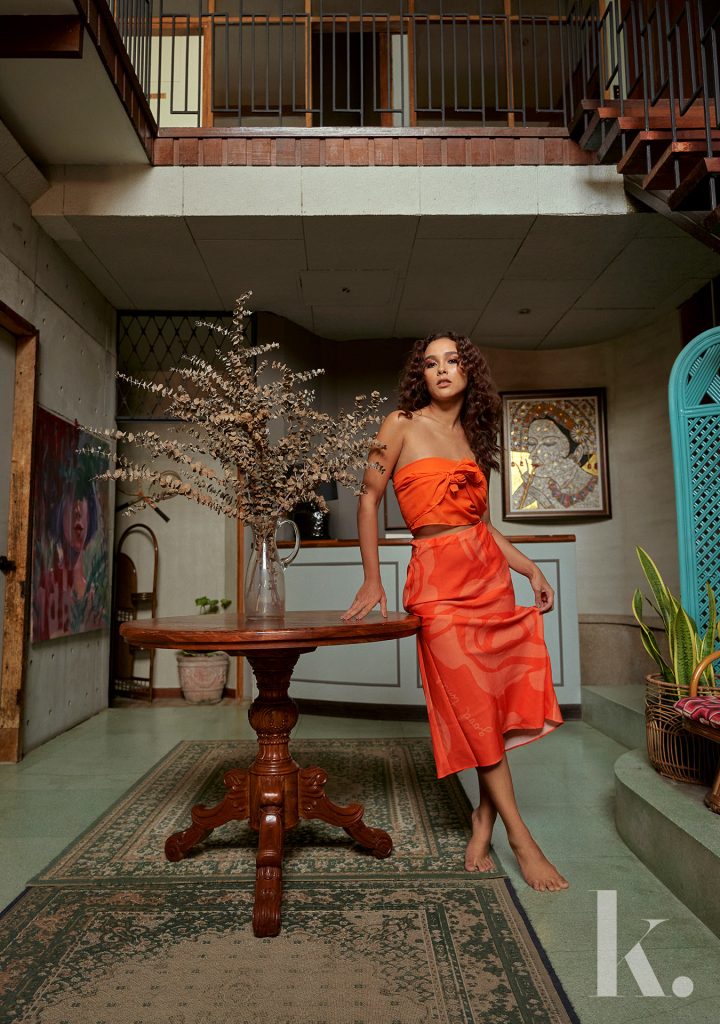 In the years since that first art class, she's also flirted with sculpting and digital art, and is currently studying under her mentor, Andre Chan, in the hopes of finding and refining her style while still leaving room to experiment in different ways.

"I don't have a consistent style, ever. In the beginning, I was more into sketching and doodling hyperrealism. Now, I gravitate towards abstract and mixed media."
Daisy the Creative
"I feel like art is my endgame," Daisy says, although she also admits she feels she hasn't quite yet made a name for herself when it comes to it. Even then, she doesn't want to just be known for her paintings. "I don't limit myself to just canvas and paint, though. I do enjoy cooking. I do enjoy making floral arrangements– I know that's so random, but that's something I see myself doing in the future. I see myself owning a flower shop!"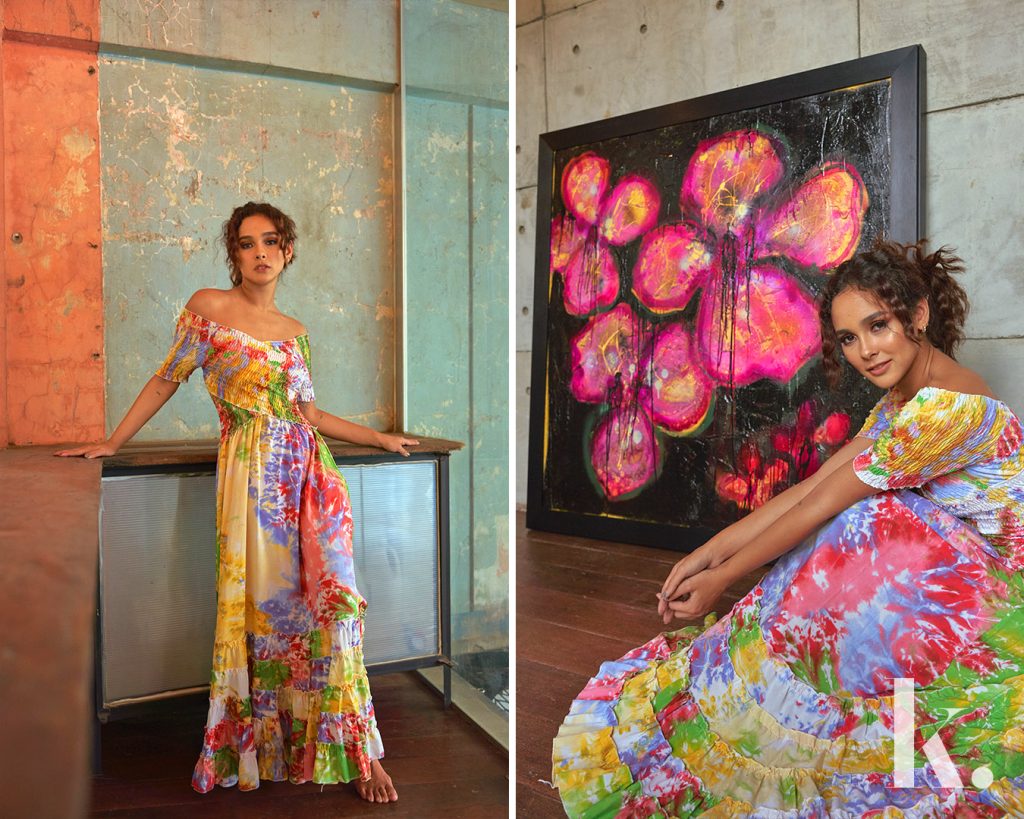 Her attitude of finding and making art out of everything in her life has changed how she's able to see art as a career. Rather than just 'painter', or 'model', or 'chef', Daisy aims to be known as all these and more, with an all-encompassing title she cheerfully calls, "Daisy the Creative."
Despite Daisy's juggling act between her modeling, the family business, painting, and other ventures, each one is still a step towards becoming Daisy the Creative. "In everything that I do, in my day-to-day life, I still try to incorporate art."
"I'm currently not going to school, [so] I measure my productivity by how much in return I get," she says. "How does this mentorship I'm seeking benefit me? How does cooking this special lunch elevate me? What am I exercising when I make this cocktail? It's almost as if not going to school just yet is the very school I should be attending at a time like this. I'm constantly learning something new every day."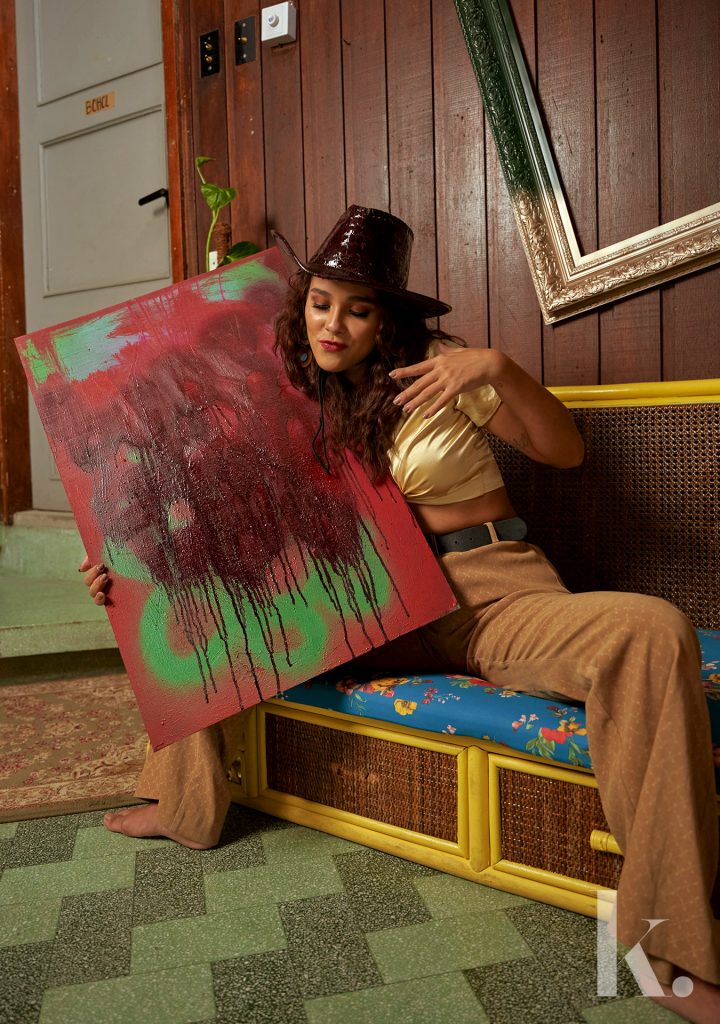 With all these different means of self-expression, the opportunities for developing them, and the aspiration to become even greater, it's no question that Daisy Zambrano is already a standout all her own. Fourth-grade Daisy would be proud.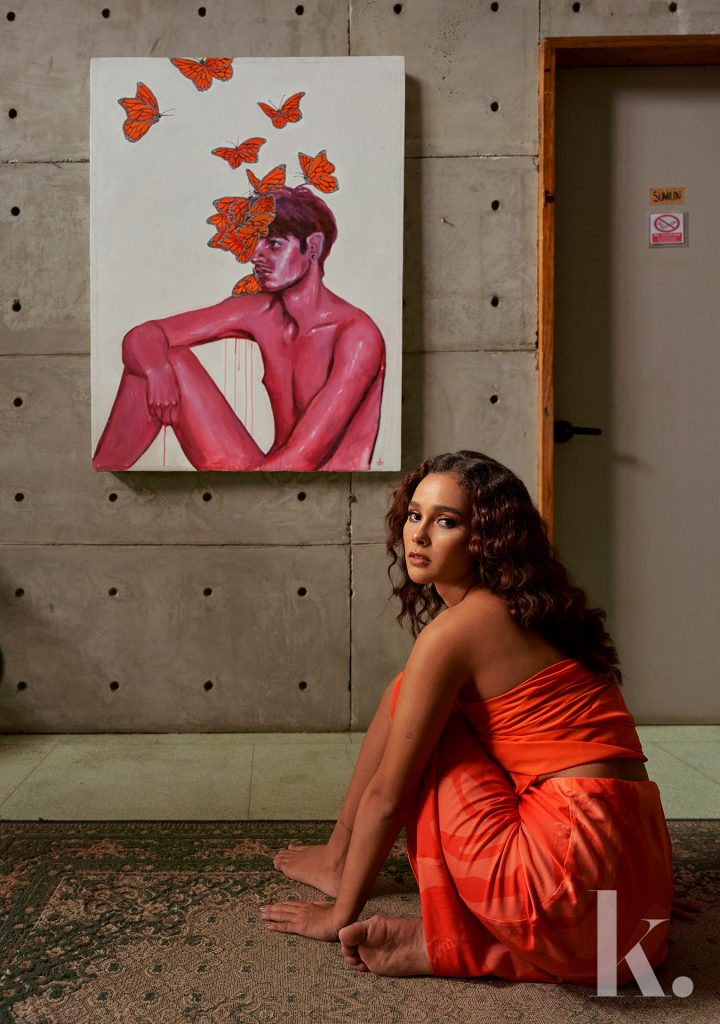 Photography Adrian Agpasa  | Makeup Karlo Damolo | Hair Jerwin Bastatas | Editorial Assistants Bernice Quimbo, Janna Rei Yuvallos | Location The Flying Fish Hostel Cebu