The 2020 pandemic brought the entire world to a standstill. However, in the midst of the confusion and helplessness, some creatives chose this time to flourish and be innovative instead.
Disenyo Del Sur is one such example of this creativity and resilience. They chose this time to collaborate and empower their fellow women entrepreneurs in the Visayas region. One of the founders, Amanda LuYm is here today to tell us more about their brand story.
Their beginnings
Disenyo del Sur was founded out of the desire to "connect, collaborate, co-create, and communicate" a sense of community among women from the Visayas. They started during the pandemic when it was hard for brands to market their products and reach their consumers.
"There was just no access to [the] market (during the pandemic). Which was unfortunate because a lot of artisans were losing their livelihoods."
They brought together local brands and artisans into one collaborative brand available online. This made it easier to reach their market which could no longer shop in various physical stores during lockdowns. Through nationwide shipping, this also broadened their market as they are now able to reach audiences outside of Cebu who are interested in Visayan-made products.
The collection of brands
Disenyo Del Sur now has an arsenal of boutique brands including Blank Canvas, Padayon, Potheads, Stassi & Co, Artisanat, Atoa, Holicow, and Curio to fuse creativity and innovation. Each partnership unveils a unique facet of creative expression through design.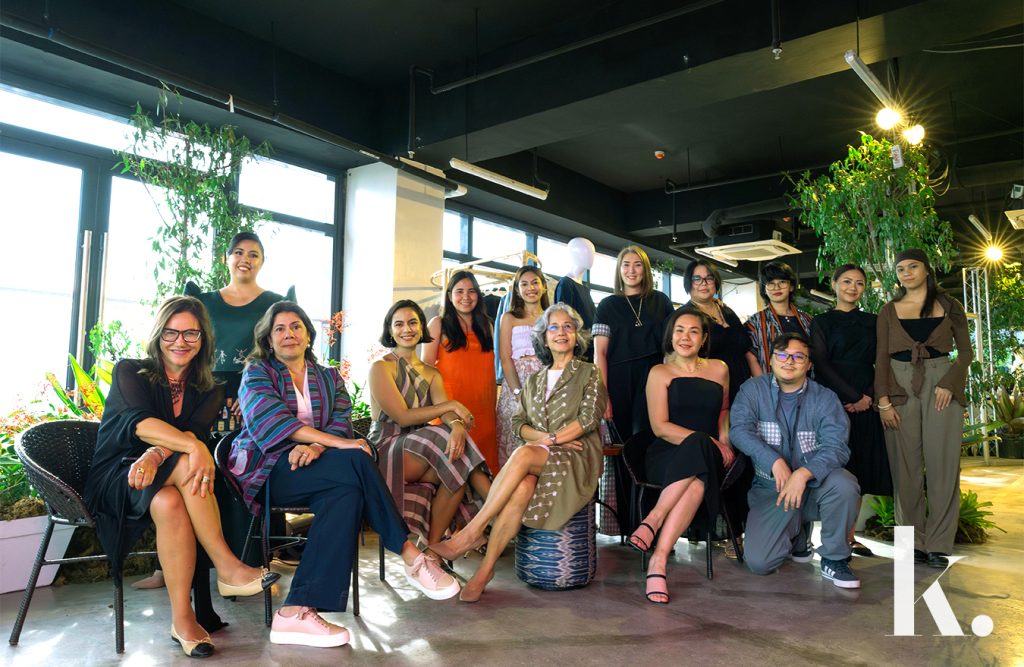 Despite having a number of brands in one collaboration, they strive to create a curated experience where these brands co-exist and augment each other.
"We exist in what we like to call an ecosystem. We would never take in someone who would not be of benefit to the whole. We would like to see our brands coexist…They are creating a completely different product. They augment, they support, they carry because the product is complimentary"
Exposing the market to Visayan creativity
The founders, brands, makers, and collaborations of Disenyo Del Sur were born, developed, and made in the Visayan/Cebuano region. But more than geography, Disenyo del Sur also refers to a shared space in terms of mindset, creativity, ethos, spirit for innovation, and empowerment distinct to the women of the South.
They aim to show the Philippines the creativity and quality of Visayan craft.
"Let's show the whole Philippines and hopefully one day the whole world how interesting the Visayan region is, how interesting our interesting our female creators are, how strong we are as creatives outside the typical luxury structure."
What's so good about buying local?
There is a huge misconception that just because a product is made locally, it is considered cheap or low-quality. However, Disenyo Del Sur is here to change this notion with their quality brands and products.
Other than its superior quality, there are various benefits to purchasing locally-made products. For one, they are made in smaller batches. This means it is more sustainable as it doesn't strain the resources used for raw materials to create them. You are also assured that you are getting a more unique piece, unlike those mass-produced luxury goods from abroad.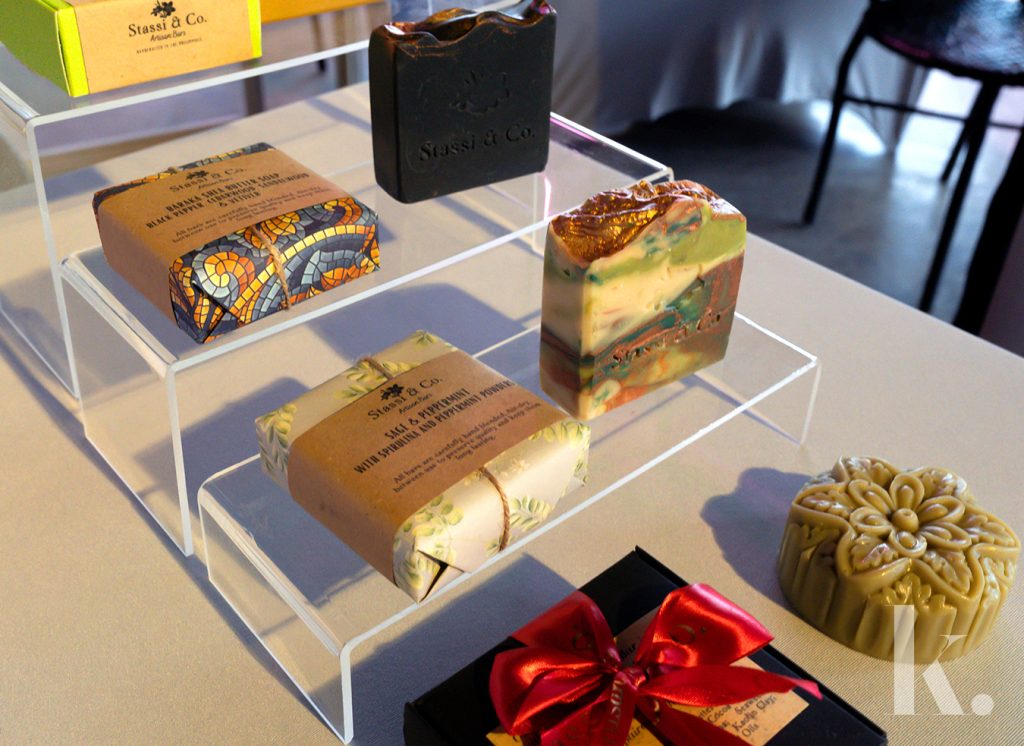 Purchasing local products also means supporting local artisans and keeping the industries around us alive. Instead of the money going to big international corporations, it is kept within the country helping our local manufacturers and workers.
"If you're willing to pay for a mass-market high luxury product maybe you would also be willing to consider, gift, enjoy, and really use a superior-made local product."
Going tangible
Now that stores are starting to open back up, Disney Del Sur is moving towards a retail concept that is more tangible, experienced, and palpable through a wide range of inspired lifestyle products. 
They are now having pop-up events such as their recent brand launch and holiday preview last September 8-9, 2023 at JEG Tower, Cebu. These events bring the products even closer to the market. The space was designed by Jaime Chua, enveloped in lush tropical foliage where every corner reflects a harmonious blend of nature and luxury, creating an immersive experience that resonates with the soul.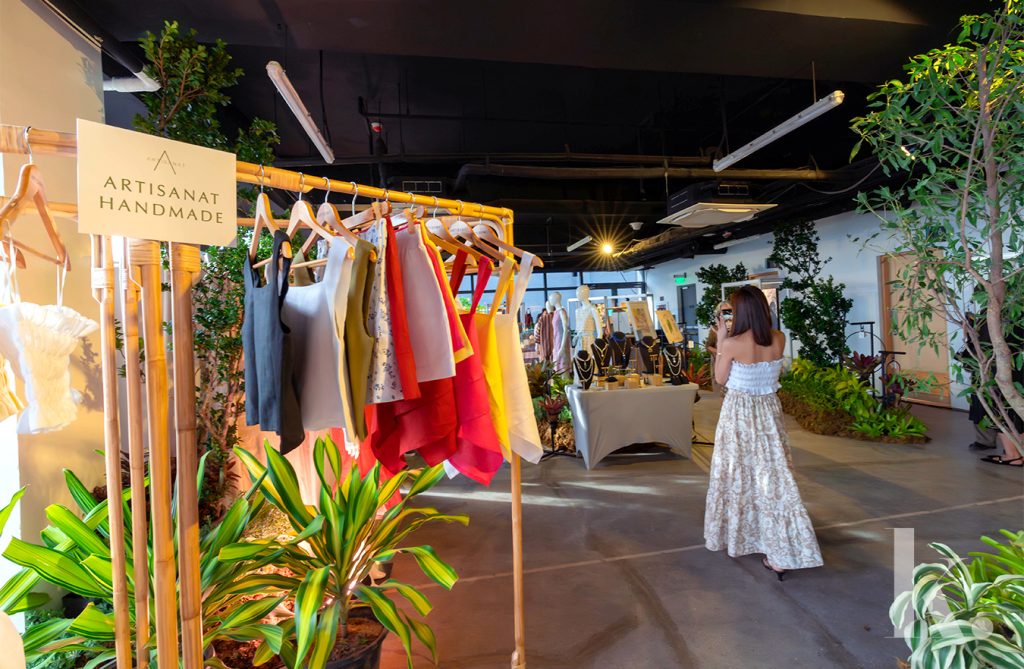 "With events like this, we can actually have all our collaborators meet their buyers and they can interact. The ecosystem proves itself healthy." Potential customers are able to see the physical products and experience the quality of the craft for themselves before they make a purchase. Likewise, the artisans are able to see which products drive more interest.
"At the end of the day, people are looking for quality products. Be you local, be you imported, if you have a good product usually the buyer response is very good."
What's in the future?
As Disenyo Del Sur is a brand that embodies creativity, empowerment, and resilience you are bound to see more of them in the future.
They are planning to add more brands, potentially offering international shipping, and improving their existing products and brands. Amanda LuYm says, "We're a small but ambitious bunch."
Make sure to follow them on Instagram and Facebook to stay updated on what they have in store next. You can also browse their products on their website at disenyodelsur.com.
Photography Mai Garlet