As an avid advocate of the local music scene, I have seen my fair share of its ebb and flow. Amidst the changes in the community, its present atmosphere, and everything else in between, the song remains the same. These artists still write, sing, and play like their lives depended on it. With intention, vulnerability, and love, they continue to churn out songs that tell us, "You are not alone."
A studio for music production and more
The next step for prolific songwriters can be an intimidating query. They have this arsenal of songs—now what to do with them? This is where Sapphire Studio comes in to answer this question. Founded by music producer Brian Treveño and executive producer Josh Alipe, and co-founded by musical director Simeone Philippe Noval in August 2021, Sapphire Studio was built by independent artists for independent artists. So, it's safe to say that they are more than a recording studio.
In addition to recording, music production, and songwriting, they also offer services in music distribution partnerships, event planning, social media content, and campaigns. "Sapphire Studio is solely focused on music production and artist development. Artistic independence is the foundation of our cause," Josh emphasizes.
When it comes to recording, the base rate is Php 1000 per hour, while the music production rates (mixing, mastering, songwriting, etc.) vary depending on the project requirements. The founding trio, Brian, Josh, and Simeone, want Sapphire Studio to be a place where artists can be themselves and hone in on their work: "Ultimately, we created this studio for them to feel comfortable recording a single or a whole album while minimizing the pressures of financial matters. We wanted to set Sapphire Studio as a conducive space for their 'creative flow.'"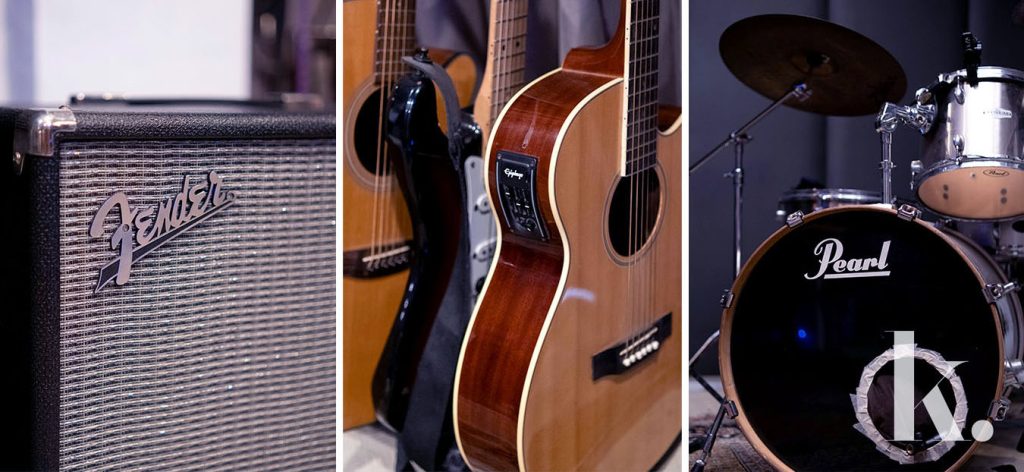 To be clear, Sapphire Studio is strictly not a record label. They don't distribute the music nor do they represent the artists. Josh clarifies: "In a nutshell, Sapphire Studio applies a hybrid music prod(uction) system. We took away the parts of major labels that we don't necessarily agree with and added the parts that we believe help bring value to the independent artists' development as a whole."
Cultivating the landscape of local music
The studio name came about when the thought of Cebu having "hidden gems" of talents was brought up during a discussion between Josh and Brian about their vision and goals. Serendipitously, the studio also had blue mood lights: "One thing led to another. The name Sapphire Studio made sense."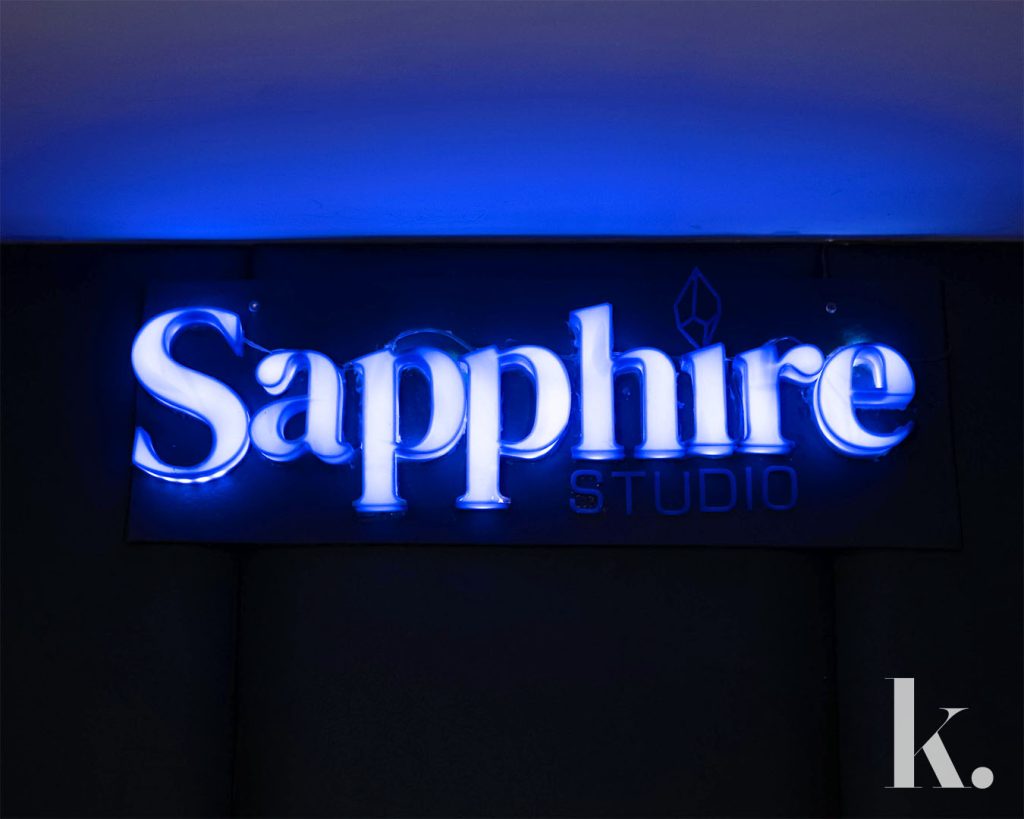 Part of their vision is to develop independent artists in both Visayas and Mindanao. Until now, there is still so much doubt that having a music career in the Philippines is sustainable—unless you make it in "showbiz," but that's not what we're talking about here obviously. The boys behind Sapphire Studio understand this decades-long dilemma and hope to fill that gap by raising the bar in their own way: "Raising standards means raising value. With the understanding that making music is a challenging career choice, perhaps we can bring our artistry to another level, build a life and career around it, and keep our artistic independence." To be a musician by day AND night without the need for side hustles while being able to eat 3 meals a day sounds idyllic. But I refuse to be a jaded tita and believe that this is possible. Music is freedom after all. Freedom to choose, to create, to dream.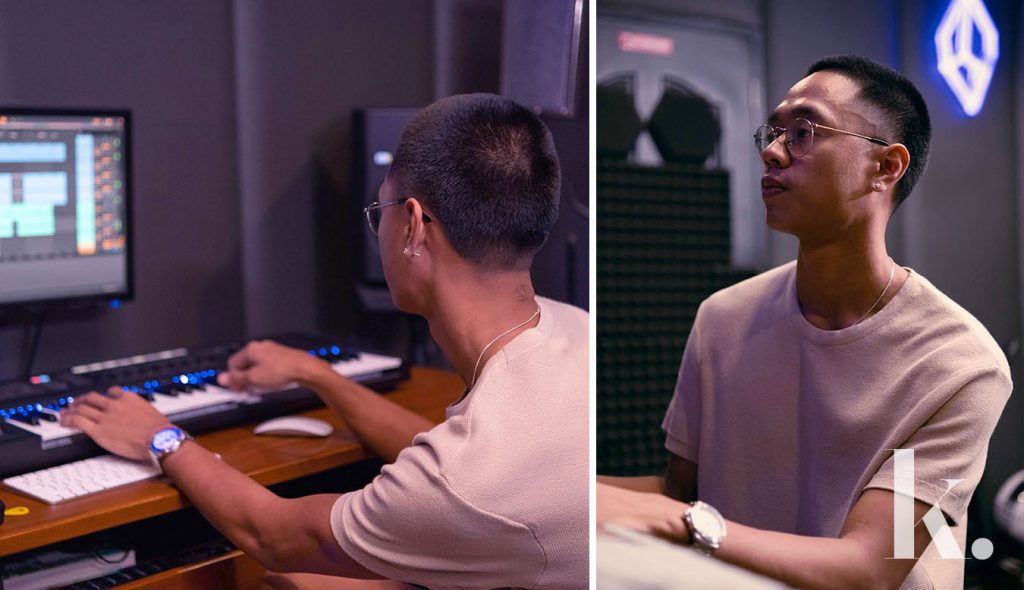 It is this innate want and need to make music that has kept the local music landscape thriving with life. Sapphire Studio contributes to its cultivation by providing a space where music can grow upwards and sideways along with its makers. According to Josh, this continued flourishing "could not have happened without the perseverance of our artists and industry professionals, and the support of everyone in the community. Is our local scene progressing? A resounding YES! And we're all looking forward to what the future has in store for all of us. Maghiusa ug padayon ta (Let's come together and persevere)."
Sapphire Studio is located along A.S. Fortuna Street, Cebu City. Follow Sapphire Studio on Instagram and Facebook for updates.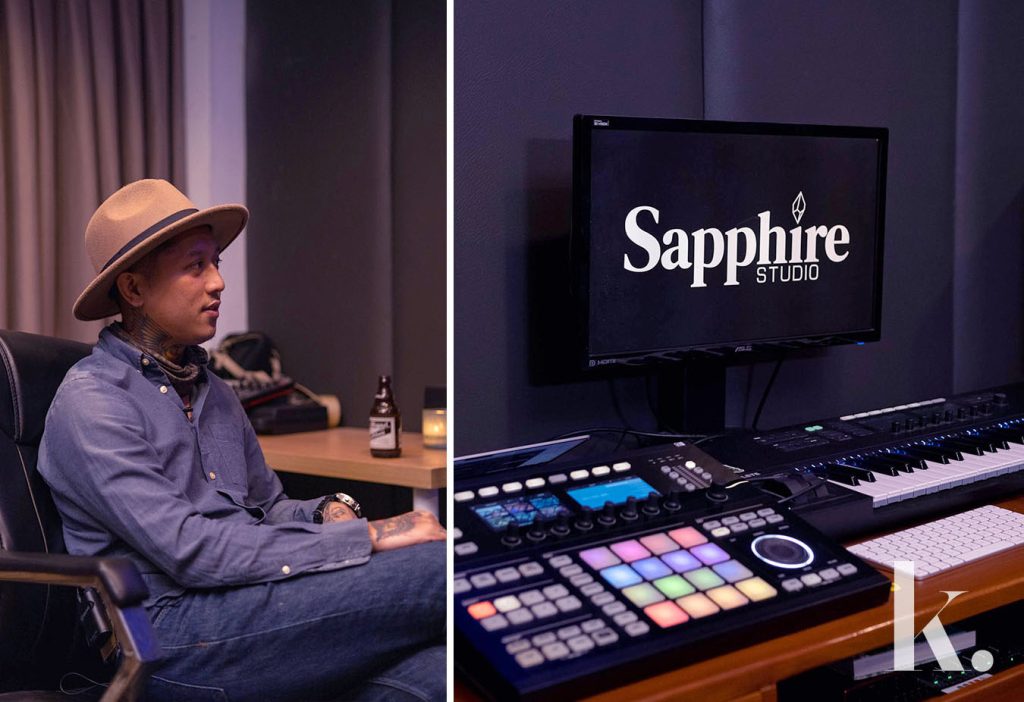 Photography Kyrra Kho