When I first met Mandy Gabucan, I never would have thought that ten years later, I'd be watching her sing her heart out in front of a crowd that turned out to see her– and the rest of Intertwined– perform. 
She's always loved singing, obviously, and after bonding over music through the years, I realized, in that sweaty hyped up crowd, that of course this is where the road has taken her. "I've always wanted to be a performer," Mandy explains, "but I didn't know that people would enjoy the material I write as well, so it has given me so much pride and confidence being a part of something so special."
The story of Intertwined starts in 2018, with a budding relationship– which was then only a week long– and a mutual interest in music. "I let Henrick listen to one of my songs, and he told me he would produce it for me," Mandy says. Henrick Pestaño, now Mandy's fiance, already had some experience in the local music scene, playing in bands such as The Wonggoys and other VisPop artists. Mandy had only ever done some bar gigs at the time. "[Back then], I rarely let people listen to my originals, because I didn't think they were anything special. But Henrick believed in me, and told me they were great!"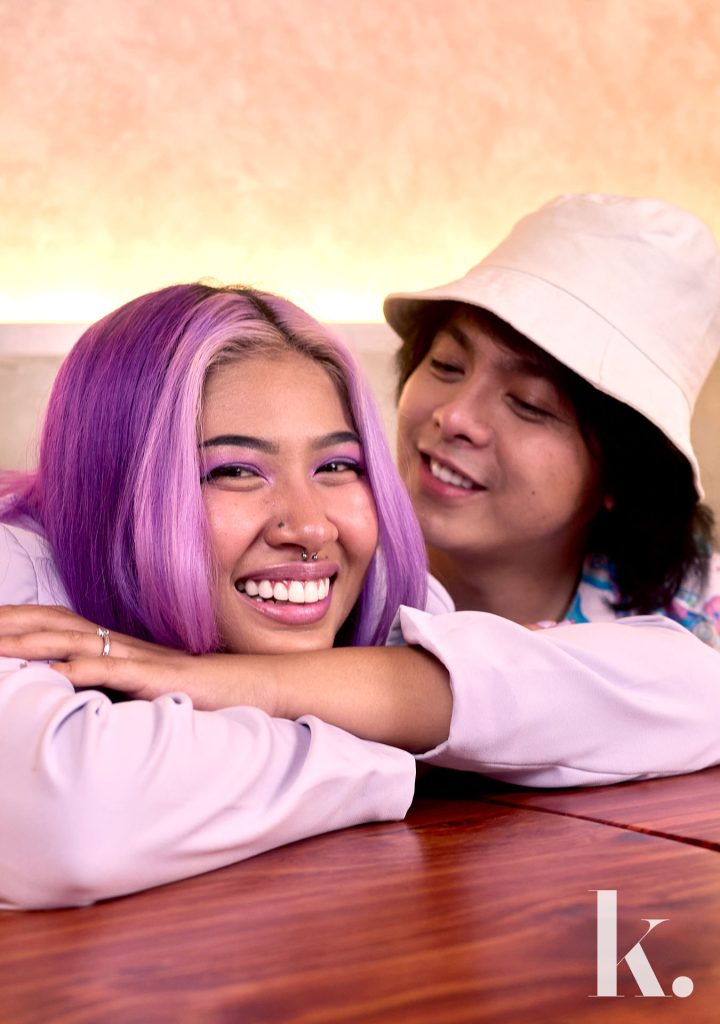 One original song was all it took to get the ball rolling– from then on, the two decided to form a duo and wrote their first single, Love of My Life, which led to them finding their name. "[We] decided on the name 'Intertwined', because of how easy it was to work with each other."
Mandy lists some of her musical influences as Silk Sonic, Jazmine Sullivan, Rex Orange County, Moonchild and Ariana Grande; while Henrick takes inspiration from Kirk Franklin, Ron Kenoly, Boyz II Men, South Border, Usher, and (cheekily) Mandy Gabucan, to name a few. The diverse appreciation of different kinds of styles is part of what makes Intertwined's sound so unique. "He has what I don't and vice versa, so working together was, and still is, a piece of cake." 
Henrick would later call up some of his favorite instrumentalists in Cebu's music scene, and the rest, as they say, is history.
A few years in would see Intertwined releasing singles such as Be Mine and Ring Ring, and even lead to the band winning the 2019 San Miguel Wanderbattle, getting a chance to open the Wanderland Festival in Manila that year. 
When asked how different the band is now from those early days, Mandy shares: "Intertwined is still very much the same from when we started, but also very different– in the best ways." Within a year of winning Wanderbattle, four members were given an opportunity to attend the Berklee College of Music's Five-Week Summer Program in Boston, Massachusetts. In late 2020, Mandy and Henrick were accepted to study at Berklee full-time, putting their focus on honing their craft and personal growth while the world came to a stop during the pandemic. Mandy continues, "I think we've all taken time to really care for our craft and become better than when we first started."
Studying at Berklee was definitely too good an opportunity to pass up. "We've had the chance to play with phenomenal artists here, and share our music with the city of Boston, which is still crazy to me." Still, Mandy remains certain that the road will most likely lead back home. "Cebu, and the Philippines in general, is where our hearts are. We just want to continue growing, so hopefully in the future we'll be able to share our music to the whole world. It's a big dream, but I really do believe in us and our message."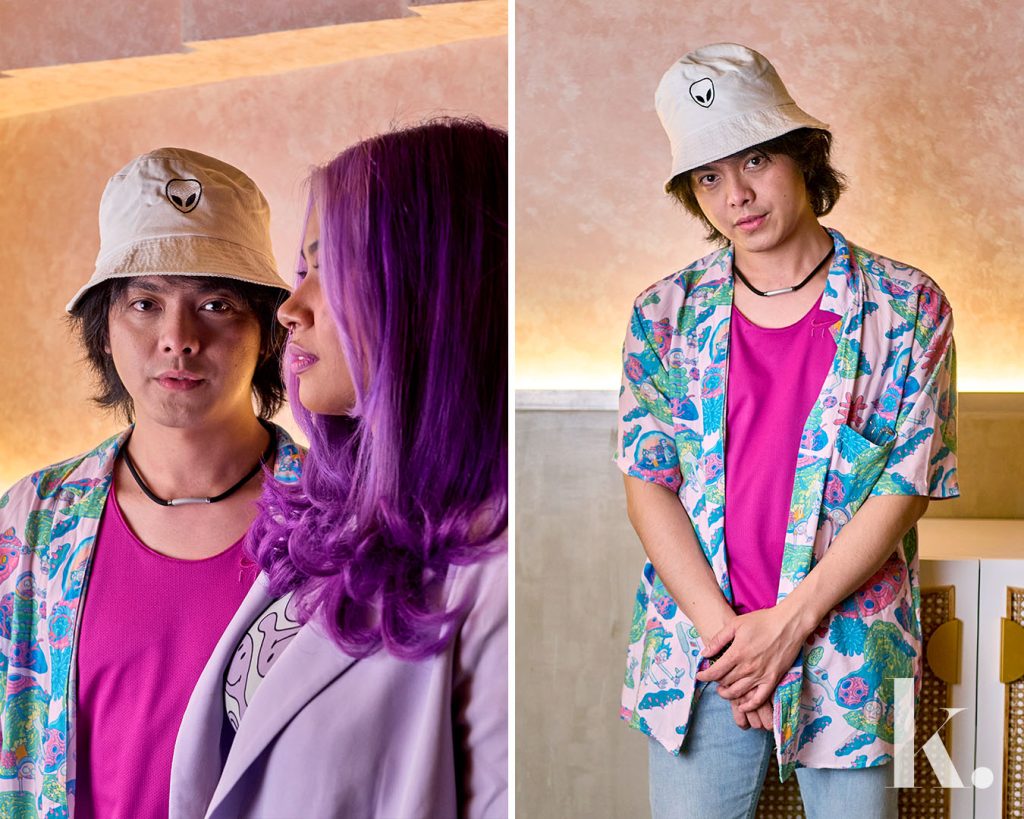 In August this year, Mandy and Henrick headed back home, culminating their visit with two eponymous Homecoming shows at Cafe Racer in Mandaue and 19 East in Muntinlupa. Their stint at Berklee isn't to end until 2024, but Mandy reassures us that it doesn't mean Intertwined will be MIA until then. "We have plans to visit the Philippines every now and again to play shows for you guys!" 
The future shines bright for Intertwined, and with all the members using this time to explore new sounds and further their craft, one can grow curious as to where they're taking their music next.  "To be frank, we don't have one single genre that we gravitate mostly towards. We like to change things up every now and then and try new things," Mandy says. "That's something I really like about Henrick and I– because we're both very open to learning new things and challenging ourselves. If I had to choose a direction I want to focus more on, it would probably be along the lines of jazz fusion, Neo-soul, and other genres that aren't super popular in the Philippines. We want to expand our listeners' horizons in terms of different styles and genres."
"In the near future, we've been talking to our manager, Koi Busalla, about relocating to Manila," Mandy reveals. "Another dream of mine is to be based in LA but we have a lot of dreams so we'll see which one comes true."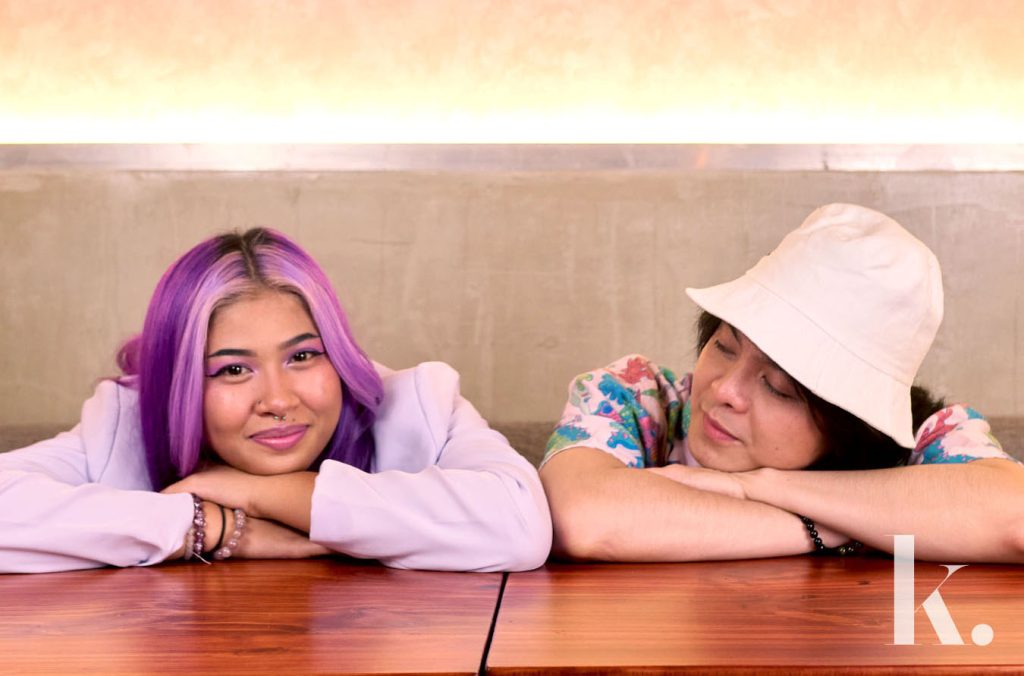 Having personal dreams can often feel like a luxury, and may even feel completely out of reach these days, but Mandy doesn't let that deter her from chasing after what she loves. After all, Intertwined is a success story for anyone who is reluctant to make that leap to pursue their passions.
"I just want to say that nothing is impossible if you put your whole heart into it. People will try to tell you that your dreams are too big, but that's only because their dreams are small. So what you have to do is prove each and every one of them wrong, and do what you love. For you! Not for anybody else. Dream as big as you can and commit to it. There's nothing wrong with being a little shy– God knows I was– but if you have something great, own it and be the best possible version of yourself, and you will see the difference in how you treat yourself. I'm no expert on this but I've seen it happen in front of my own eyes and I truly do believe it."
Photography Taishi Arai | Location Polita