Having lived in Cebu all my life, I cannot imagine how challenging it would be to reside elsewhere. I sat down with Sophia when she came home to Cebu from Florence, Italy, to ask her how being out of her comfort zone has been. 
If you wake up every morning to beautiful vistas that could be desktop wallpapers, then I guess you would be less prone to getting homesick. I would imagine Sophia walking through the cobbled alleys of Florence like Diane Lane in Under the Tuscan Sun, engaging with attractive buskers, and marveling at the most stunning age-old monuments. Living in the cradle of the Renaissance, what else would you expect?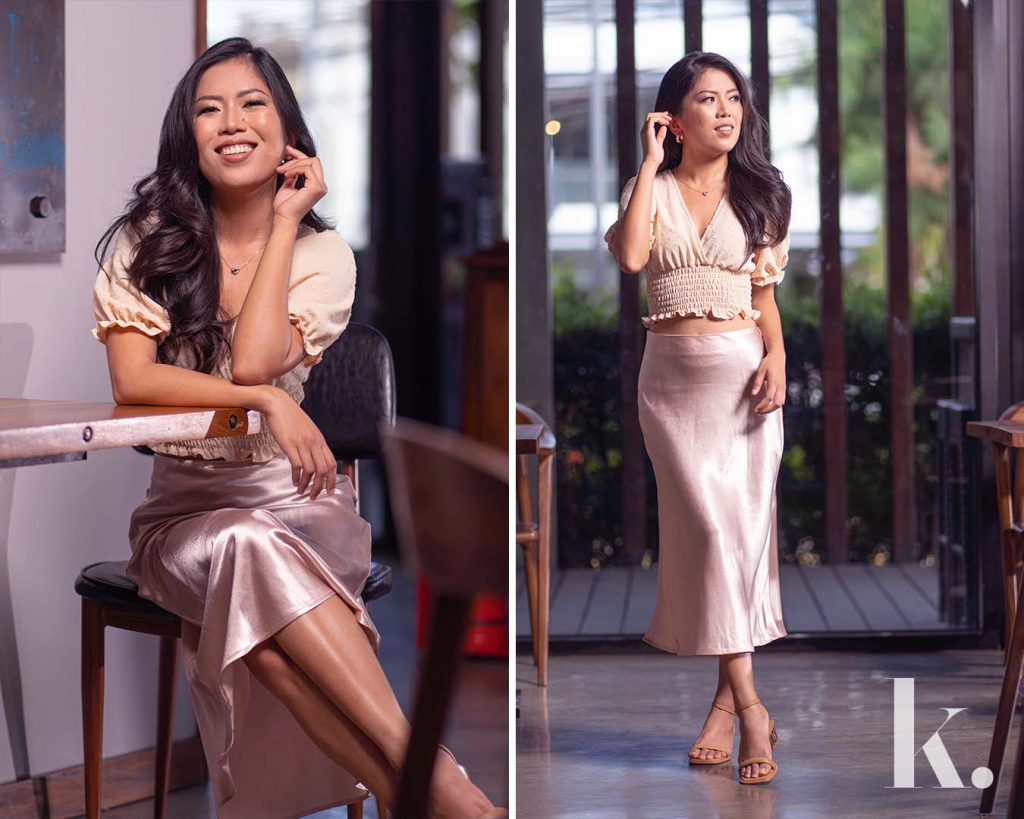 Four years ago, Sophia won a design competition, which gave her the opportunity to move to Florence to take her master's degree in Furniture Design as a scholar. It sounds like a dream, but she actually put in the hard work, people. In her three years and six months in Florence so far, Sophia has been busy as a freelancer. She juggles creative jobs like content creation both for herself and clients, photography, and furniture design. If you follow her on her socials, you'll see that she's a jet setter, landing everywhere in Europe. "I also go out a lot to build a network and have connections because having a good network and connections are so important especially if you are a freelancer," she adds. 
To be immersed in a city that UNESCO calls the "capital of arts" means living a dream and not wanting to wake up from it. If she could take her Cebuano friends anywhere in Florence or Italy, she'd take them to Piazzale Michelangelo in Florence, where, Sophia shares, "they can see the whole city center of Florence and all of the reasons why I decided to stay." Some of the "reasons" Sophia refers to include the art, architecture, music, and food: "The fact that I get so inspired just by being here and how my creativity is stimulated every time I walk around the romantic streets of Florence are enough reasons for me to stay. I am just in love with this city!" 
(Sana all.)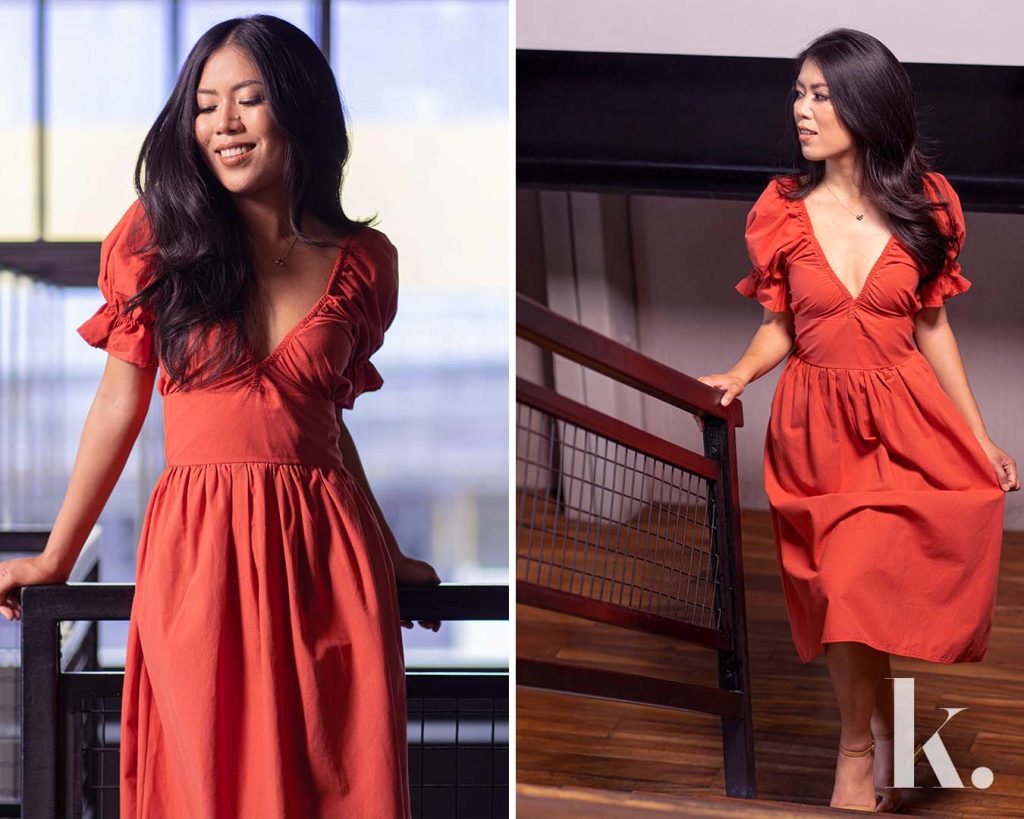 Being enveloped in such romance and art, it would be hard for anyone to want to leave. Besides, the industry that Sophia wants to flourish in is right in Florence. Sophia is aiming for growth in the design industry, whether it's furniture, interior, or architecture: "It will be so amazing to gain recognition in one of these areas! I really do love it here and I can imagine myself living here long term." 
Despite all that beauty and loveliness, Cebu still called to Sophia like a jealous lover… or a nagging wife? Whatever the case, Sophia came home to Cebu and stayed for 17 days. She admits it wasn't enough time to do everything she wanted and see all her close friends. She shares, "It would have been better if I stayed for at least a month. I really did want to extend, but I had to be back in Florence to do some work. Next time I'll make sure to stay longer!" We bet she just couldn't wait to go back to the non-humid, less polluted city where it's actually nice to commute.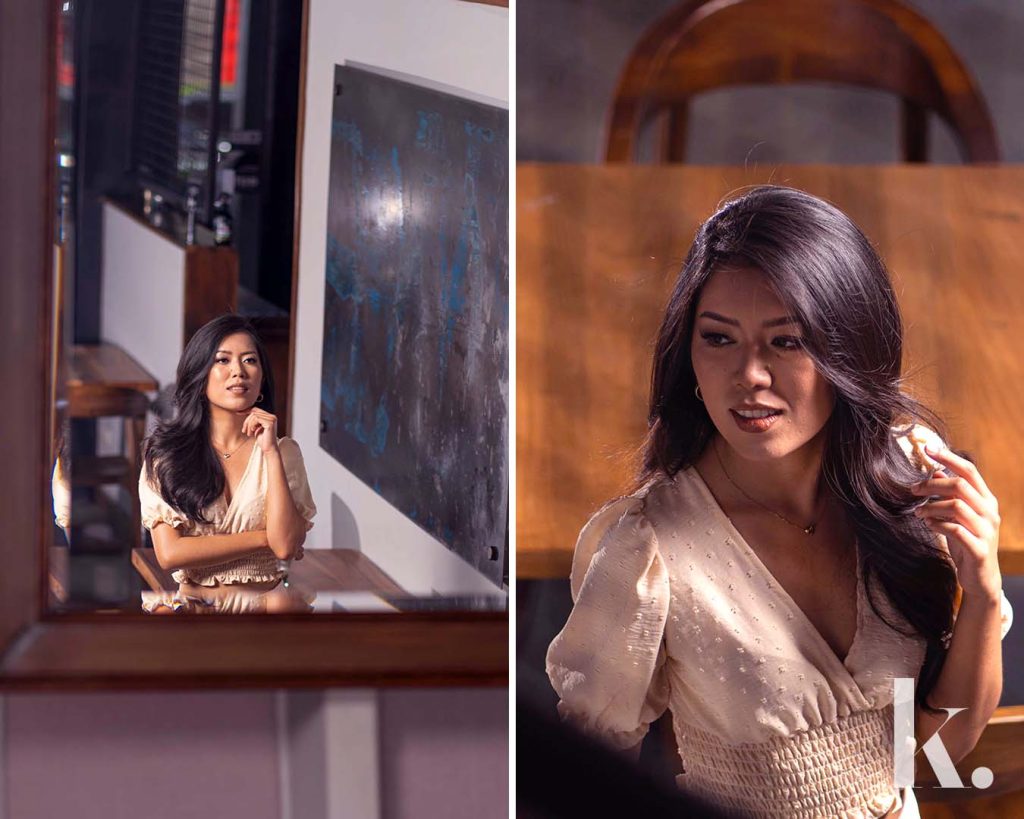 My teasing, judgmental ass aside, I felt how Sophia missed her beautifully chaotic city. While here, she took the time to unplug and focus on spending her days with loved ones and her closest friends. She spent some of her time basking in the sun in Bantayan Island, which is where she'd take her Italian friends, out of all the places in Cebu: "It's my favorite place to relax, rewind, and think. Life is simple over there yet you are surrounded by stunning beaches, amazing seafood, and a beautiful sky. And I have special memories of that island too."
Aside from indulging in white sand and crystal clear waters, she rediscovered the meaning of home, sharing, "When I came home to visit Cebu for the first time since leaving three years ago, I realized that home is clearly not a place. It is the people that I care for and love so much. I really value the relationships that I have with my friends and family. The minute I hugged my friends back home, I felt whole again."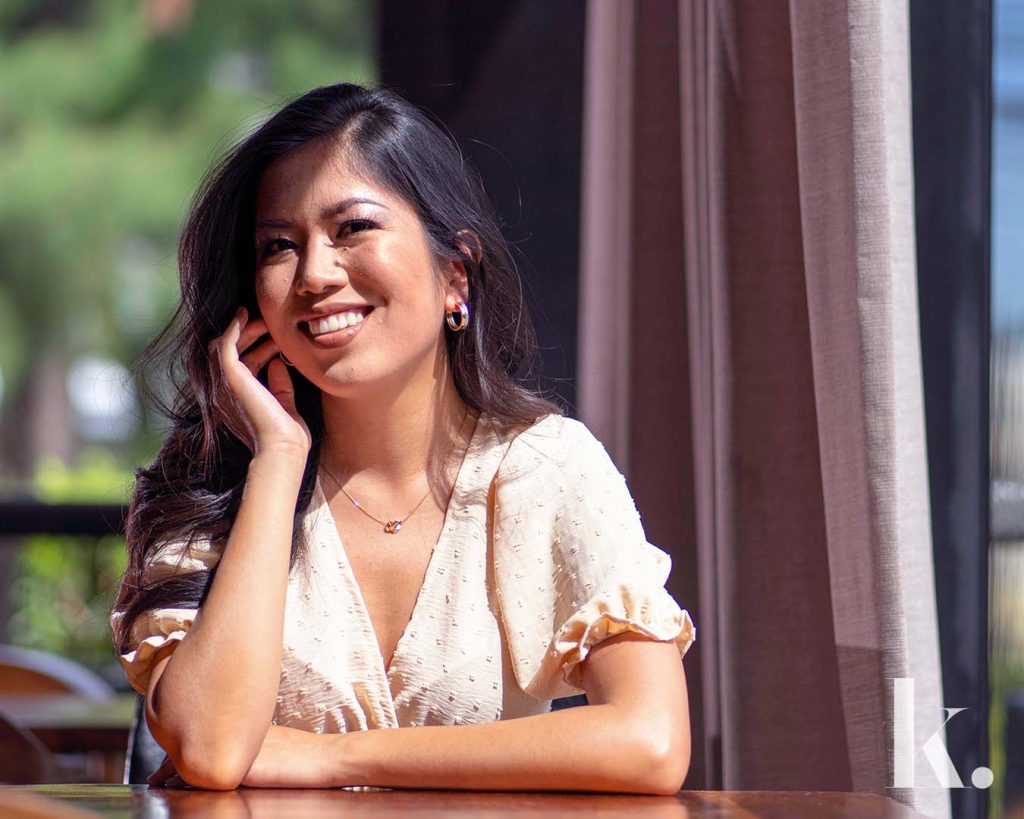 We all have a longing for home, whatever or whoever that is for us. For Sophia, it's simply wherever her heart is: "Cebu is my first home. It is where I spent most of my life and it will always have a special place in my heart. But now I am making Florence my new home because it is where I want to build a new life." As Sophia's life unravels, there is some degree of letting go and allowing herself to be carried by the symphony of change. For as long as she likes the melody, she'll keep going where it takes her.
Photography Ezekiel Sullano | Makeup Arnauld Echievarra | Sittings Editor Micah Almazan | Editorial Assistant Bernice Quimbo | Location Tavolata AS Fortuna