The Punk Mindset
Fast, hard, anti-establishment—these are the hallmarks of punk. Specifically, hardcore punk, a subset of the genre that emerged in the late 1970s as a rebel cry against mainstream precepts, preached all that and more. To outsiders, this community that loves to stick it to the man is chaotic, noisy, and rebellious. For those in it, "Hardcore is about spirituality," according to Willow Hoods. It is where optimism, love, and inclusivity thrive under the concept of PMA, or positive mental attitude.
Instigated by hardcore punk pioneers Bad Brains, PMA was a far cry from the current punk landscape in the late 70s to early 80s, which capitalized on vulgarity and hate. This PMA mindset has been Willow's central driving force in life that guided him to discover his passion and face the music of fatherhood.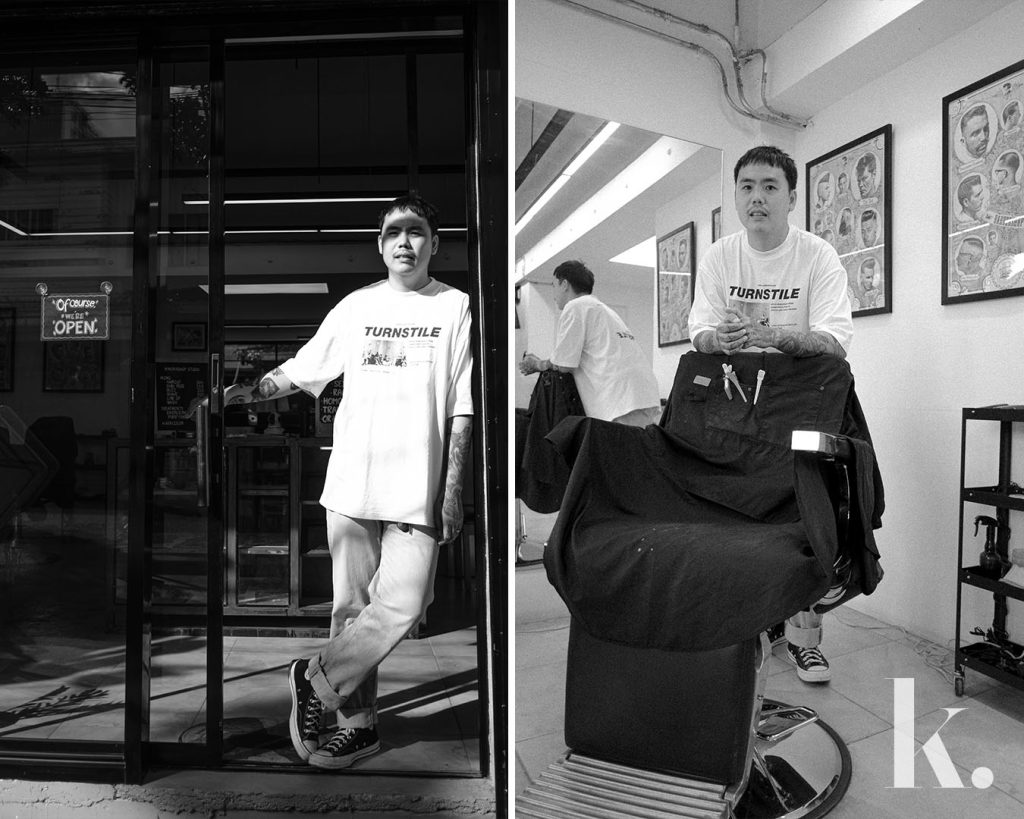 Finding His Purpose
Clad in American traditional job-stopper tattoos, Willow Hoods is the founder of and educator at Wworkshop.Studio, a lifestyle barber shop with an educational agenda. He is also the father of 12-year-old Joaquin and 3-year-old Felipe and the man behind Molave Community Marketplace, a free space for pop-up shops and activities on Molave Street right where his barbershop is. This soft-spoken straight-edger had to take the long and winding road to where he is now: a catalyst for a positive and creative community and a father to two boys. 
In his younger days, he dabbled in a lot of things. He went to the University of the Visayas to study Bachelor of Science in Information Technology and played football from high school to college, which paid for his tuition fees. His first job was as a call center agent from 2006 until 2016, while being active in the local music scene in Cebu from 2003 to 2010. He was playing guitar for hardcore group Tableau and riot grrrl band Tiger Pussy.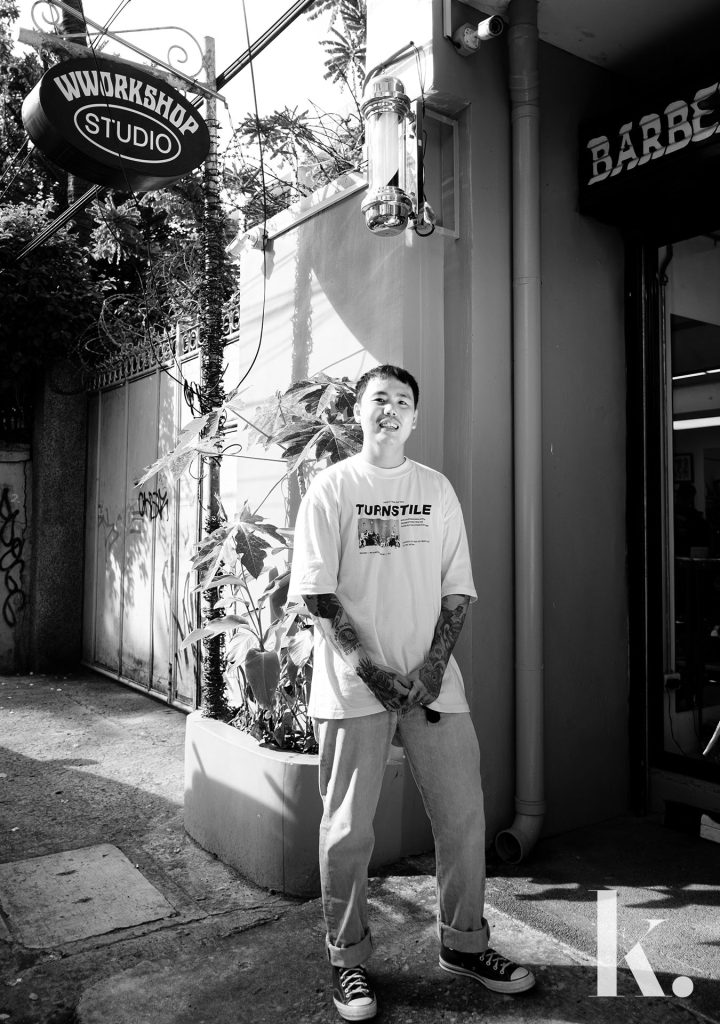 In 2010 at 22 years old, Willow stepped away from playing music when he found out he was going to be a father. It was a bittersweet departure, but it also meant new possibilities for Willow: "I always thought playing music was my only creative outlet growing up. It was a loss that opened my eyes to more, and I'm thankful that I find creativity in so many different avenues."
In the 10 years that he's been in the BPO industry, Willow was unhappy. This dissatisfaction made him ask himself his "why" in life. In his attempt to answer it, he started a clothing brand, considered working overseas, and tried bartending, welding, tattooing, and even baking. Then came barbering (yes, it's a word in the dictionary).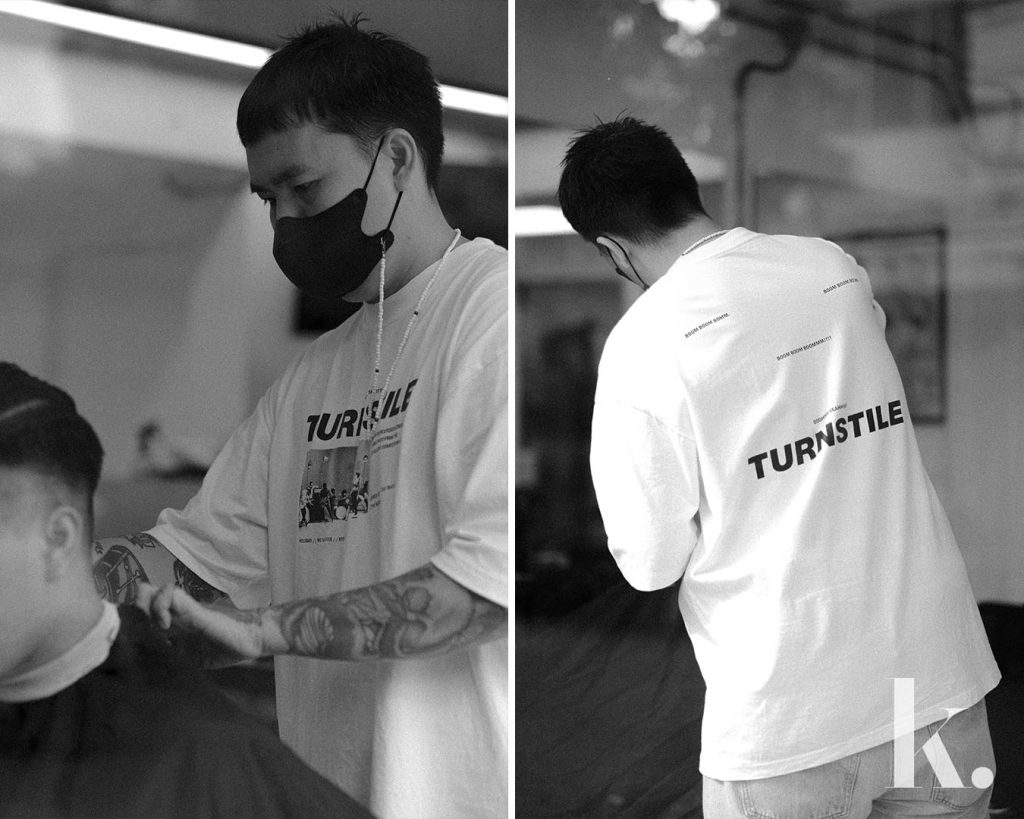 Like many things in Willow's life, his interest in cutting hair stems from hardcore punk. He would see some musicians sporting the classic combover or skin fade pompadour. This led him to get the ball rolling as the Creative Director of a popular barbershop chain. When that didn't work out, Willow ventured into his own: "Mainstream fashion or money was never my reason I got into barbering. It was a matter of stepping out of my comfort zone and knowing my whys."
Willow does what he does because he wants to revolutionize barbering until it becomes a kid's dream: "My vision for Wworkshop.Studio is for it to become an institution that offers training for domestic and international employment through a standalone barber school that can issue national barber licenses in the country." Willow also offers consultancy to help those who want to start their own barbershop business without taking the route of franchising. It is this generosity that makes Willow an awesome friend and a great father. 
Lessons for His Boys as a Parent
Willow credits his barbering trade, the Hare Krishna movement, and hardcore punk, the music he loves, as the ultimate teachers of the lifelong lessons he has gained, which he wishes to pass on to his sons, Joaquin and Felipe. Willow shares, "That music taught me how to think in every season of my life. Going to the Krishna temple during my college days also made me dig into my mind and soul to find out what I was doing in this material world."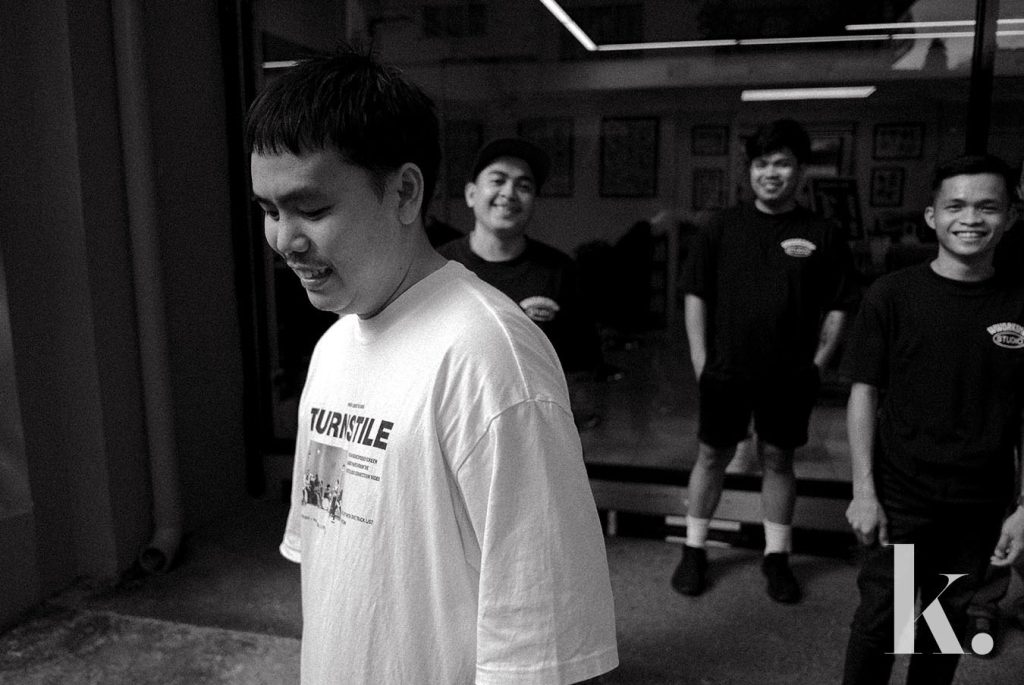 The willingness to fail, being kind, and enjoying life are the three lessons Willow wants his boys to learn. According to Willow, making the right decisions all the time is overrated: "If you fall, you just have to rise and keep moving forward." He continues to say that kindness is a weakness for some people. But for him, it's a way to uplift everyone around you by exhibiting love and compassion. Lastly, about enjoying life, Willow references a famous quote by Marcus Aurelius: "It is not death that a man should fear, but he should fear never beginning to live."
Willow's nonconformist mentality shows through the twists and turns he took, the community he is building selflessly, and his barber shop that's beyond money-making. To me, Willow Hoods is what success looks like—he lives his life the way he wants to without maligning or hurting anyone, all while having a positive and meaningful impact on the people he crosses paths with. Truly, Joaquin and Felipe are lucky to have a punk for a father.
Photography Zach Aldave