They say health is wealth. For Chime Osabel and Chef Bibo Montana, it's a lifestyle. 
I sat down with Chime to unbox the journey of one of Cebu's favorite food providers, Diet in a Box. Let's rediscover how their efforts revolutionized the way we view healthy meals.
The Humble Beginnings of Diet in a Box
Chime and Chef Bibo founded Diet in a Box back in March of 2015. The business was realized out of humble inspiration tied up with fervent passion and determination. Chime used to work in the corporate industry, which pushed him to subscribe to a fast-food diet. A change in his relationship with food came when he crossed paths with Chef Bibo: "I used to hate the idea of having to eat greens but when I was introduced to Chef Bibo, my perception of it changed." According to Chime, Chef Bibo has the gift of elevating regular food into something magical that can delight anyone's palate.
What started as a mere help-me-out-with-my-meal-plan friendly conversation turned into an outburst of interest as Chime started showing off his meals via social media: "I asked him to help me out prepare my entire week's meal plan. Surprisingly, he challenged me with a lot of vegetables. It worked for me. I started showing it on social media. My circle got intrigued."
Chime admits that he found it very difficult to dig into a spoonful of greens. But as Chef Bibo introduced to him a creative way of planning out weekly meals, Chime, including everyone in the office he worked at, noticed how he immediately shifted to a healthier way of eating: "My colleagues asked me to prepare for them the following weeks and they all liked it." As far as Chime can remember, everything went on quite fast. From booking their first official 10 clients a week, they then started serving 25 people a week.
At present, Diet in a Box caters to a minimum of 350 clients daily who are mostly doctors, athletes, seniors, and individuals with medical conditions.
Why "Diet in a Box?"
Chime shares that "diet" theoretically means what you eat in a day, week, month, and even a year, which is the concept that the business leans into: providing everyone with a healthier diet.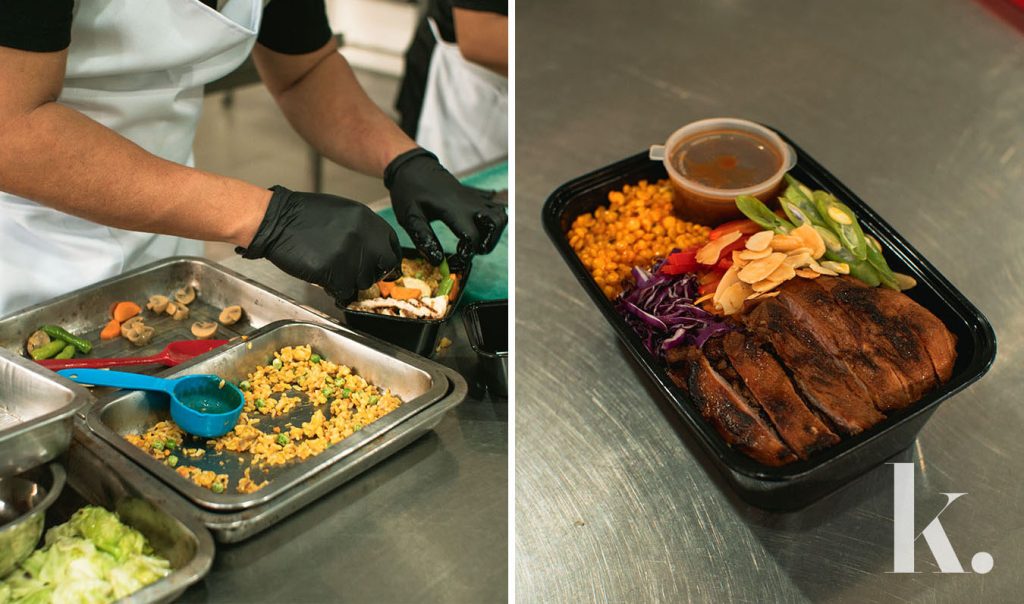 Chime and Chef Bibo knew how people would often perceive the word "diet" as something synonymous with losing weight. They used this perception as an opportunity to share their take on what diet should be all about: "Diet in a Box means your preferred healthier version of food in a box."
The Challenges of Creating Healthy Boxes
Just like any other business, Chime and Chef Bibo also have their fair share of ups and downs in building Diet in a Box from the ground up. From having only started with ₱6,000 as their capital when they launched, Diet in a Box is now recognized by Sunstar's Best of Cebu as Best Wellness Food Delivery: "I'd like to think how anchored we both are in terms of our purpose in establishing the business. It made our operating model and rhythm both a spectacle and a challenge," Chime shares.
Diet in a Box was meant to operate at a level where the brand strives to address their clients' demands. The brand aims to understand what really matters to its consumers: "We acknowledge that each client has different demands. So, we tailor fit our service to facilitate each of their requests. No nuts, no pork, folks who are lactose-intolerant, with diabetes, cancer, and other people with a medical condition. Name it and we facilitate." At present, they have a special team that takes care of preparing all food preferences. Daily briefs are always done to maintain consistency in every meal served to their clients.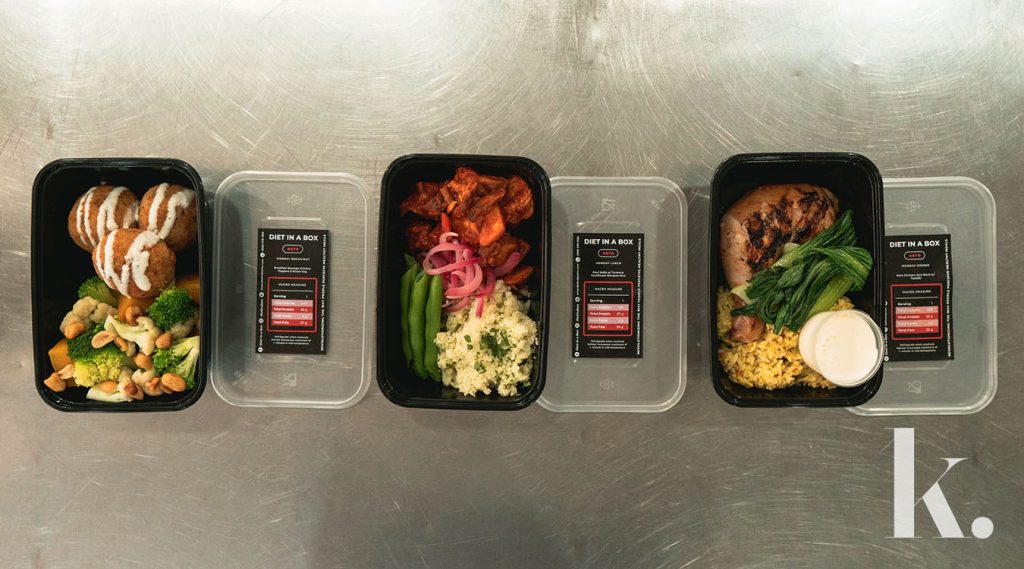 "When we started, Chef Bibo had to cook all the meals by himself. Now, we have 20 line cooks, 1 kitchen supervisor, 1 assistant kitchen supervisor, 1 executive chef, and 2 quality assurance associates in the kitchen team. On my end with marketing and operations, I started with zero support, but now I have 6 admin staff, 2 marketing specialists, and 18 drivers."
The Mission of Diet in a Box
Diet in a Box's mission is to solve and aid client problems in terms of nutrition and dietary concerns. 
As Chime expresses, Diet in a Box was never about profit. Chime and Chef Bibo always make sure to align all their employees with the purpose of the brand. Chime believes that purpose-driven entrepreneurs should be more articulate with their goals to sharpen their knives to make a business work: "It's important that they see things from our perspective and understand our business vision. I simplified everything for them to let them understand why we do what we do."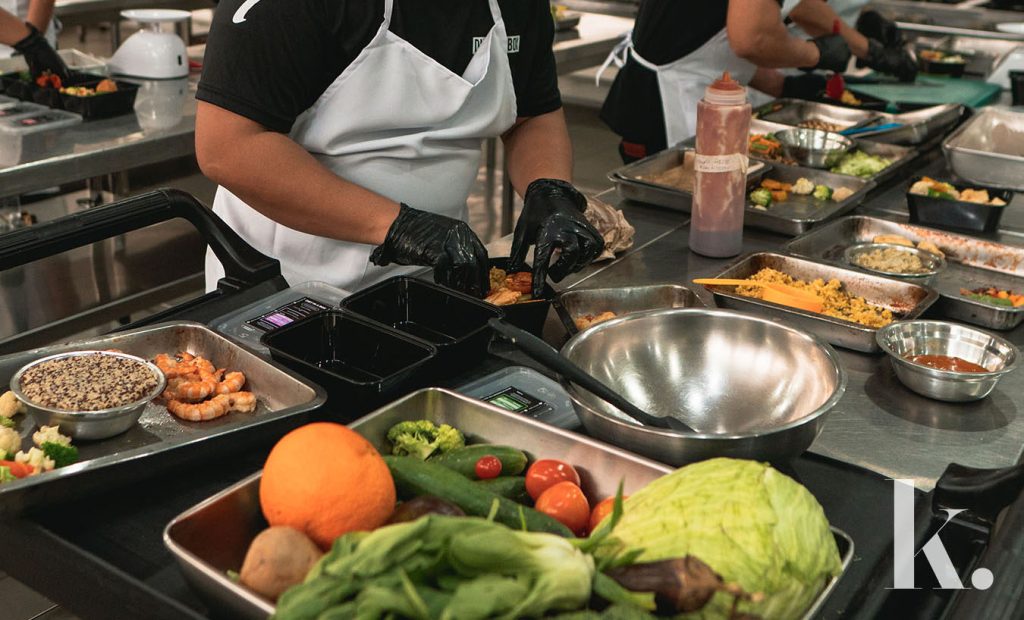 The Passion for a Healthy Lifestyle Lives On
Chime believes that his tandem with Chef Bibo has made a tremendous impact in strengthening the brand advocacy of Diet in a Box: "If I partnered with someone who does not have the proper skills and competencies to elevate regular food, then there would have been a weaker chance of putting life to this advocacy of revolutionizing the way people perceive healthy meals. If Chef Bibo teamed up with someone who does not know how to establish business designs and operating models and rhythms, then his gift in cooking would have gone unnoticed."
While both Chime and Chef Bibo may have disagreements regarding business decisions, both of them continue to complement each other and anchor their work in their "why." "I'd like to use the term 'conscious constant effort.' For us to grow, we acknowledge the things we do not have and compensate for each other's weaknesses," Chime shares.
He continues, "I have this vision where I am part of a growing community where the vast majority are educated about the benefits of wellness." Slowly but surely, Chime is sure that he has played a role in influencing his community to observe a healthier lifestyle for the sake of the next generation.
While Chime finds happiness in new clients subscribing to Diet in a Box, he finds more fulfillment knowing he, Chef Bibo, and the brand contribute to a higher cause that is beyond them.
To all the customers they love and are yet to love, Chime is grateful and hopeful, saying, "Thank you for believing in our advocacy. We would not come this far without your love and support for our cause. To those who have not tried Diet in a Box, b***h why?!"
On that note, learn more about what Diet in a Box offers by visiting their website to understand how the brand can help you build a healthier diet meal plan. Follow them on Facebook and Instagram as well. It's about time to build a healthier you, Cebu!
Photography Justin Muring