Living and remembering have long been seen as mutually exclusive, with one side claiming that to live one must remember everything, while the other says that doing so means forgetting everything.
One of Qube Gallery's featured exhibitions for this month is inspired by this overlap or, more appropriately, by the middle ground that sits between the two opposing viewpoints.

This exhibition features paintings by artist Xandro 'Yxandro' Romualdez, titled "Midnight Society," which are on display at the gallery's exhibition space in Crossroads Mall, Banilad.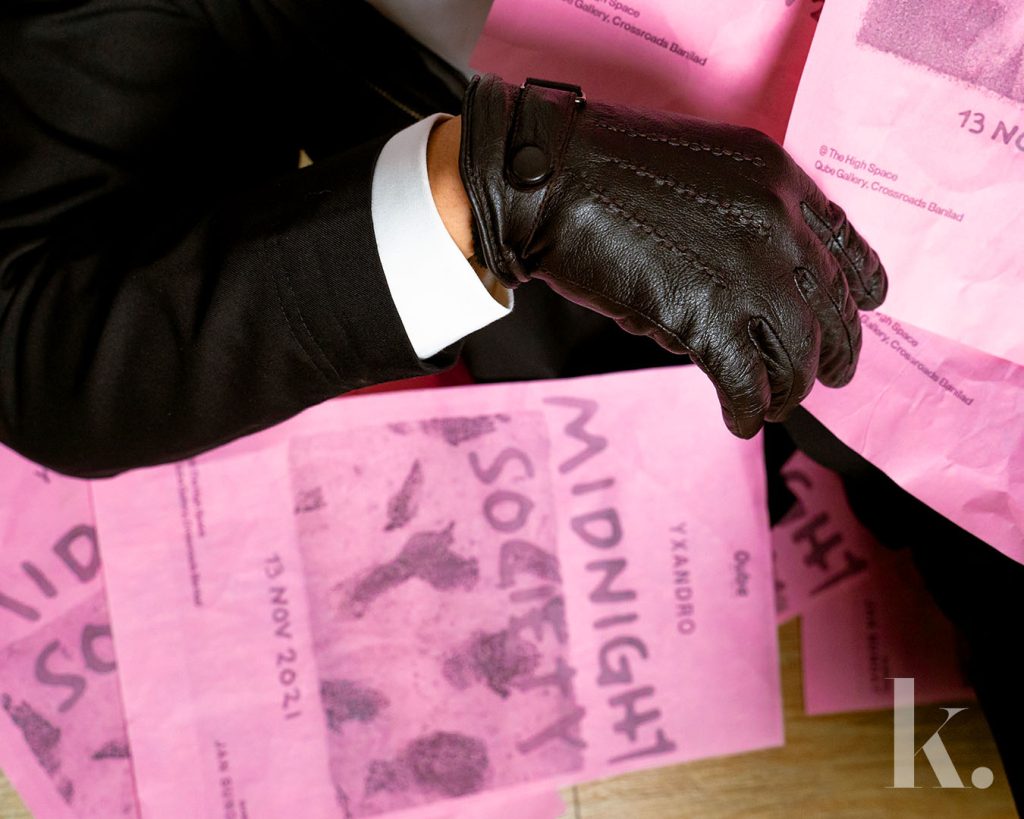 Yxandro fell into ideas unintentionally as he stumbled through the world of art. He intends to continue unapologetically stumbling, sliding, and landing into greatness. His success is largely provided by incidental opportunities.

Though these opportunities seem spontaneous, he is prepared to take on the challenge because he has been preparing in silence for so long.

The feeling of being young, reckless, and invincible inspires Yxandro. Most people appreciate this feeling when it is too late. Yxandro is extremely lucky to have taken countless pictures and have had countless chances that have become the best memories he and his pals will talk about perpetually.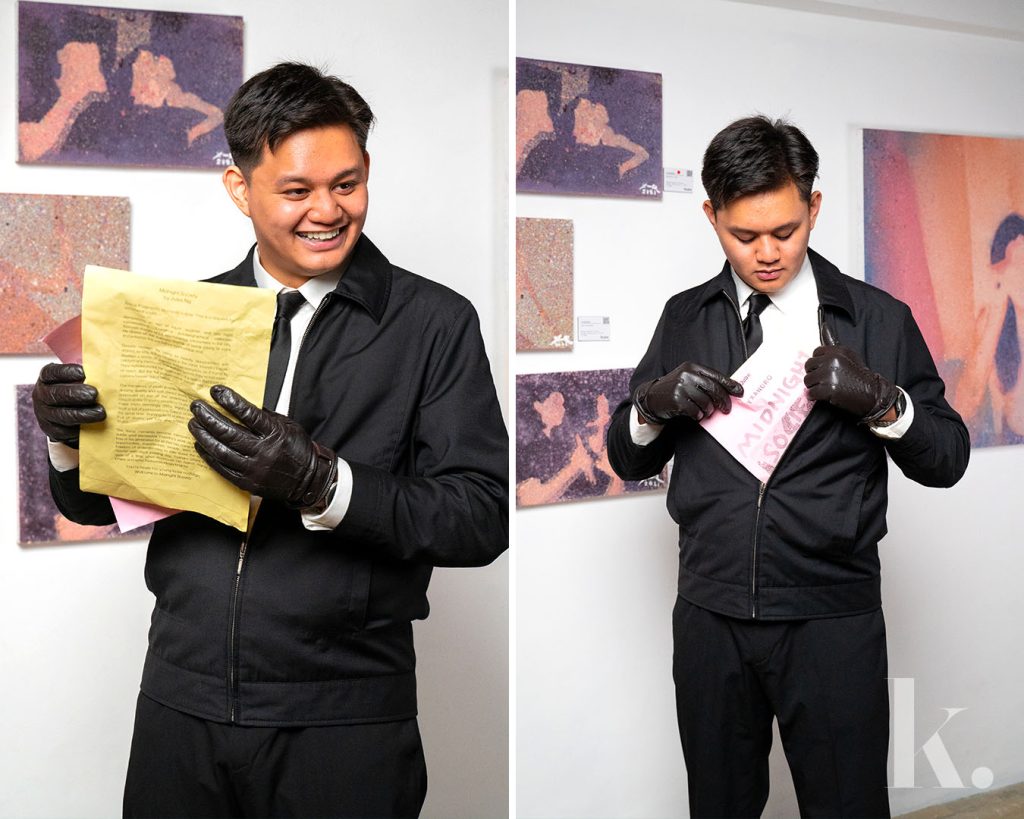 "Some inspirations are my friends Natsu, Jules, Kaye, and Bea. All of my friends have inspired me. I would not have made these paintings without being in their presence. Each of my friends have taught me little skills which make up what I am capable of," he said.

In this show, Yxandro contends that you can never be too young to feel nostalgic. These points are made in paintings whose compositions are based on a collection of aged photographs painted on a canvas with a "rose-colored lens" and were made blurry for that dream-like vagueness. Using this creative approach, viewers of the exhibit know what each work is about, while still being able to bring their personal interpretations and details to each piece.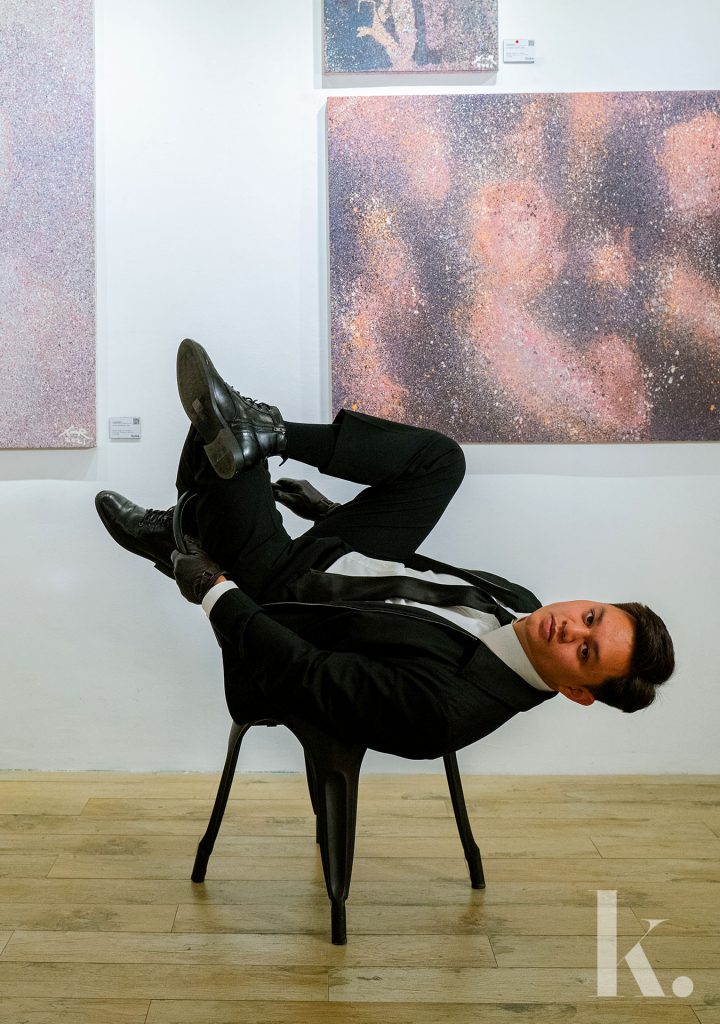 In his artwork, he portrays those nights when he did not remember what happened, but he remembered the emotions he felt and the fun he had. It's an intimate look inside his mind through blurry paintings that almost feel like he puts on an imperfect Black Mirror or Rick and Morty style memory machine that shows highlights of his life.

Undoubtedly, art or the process of making is simply an extension of his essence and a practice providing him a platform where one can freely express their thoughts.
The exhibit reacquainted viewers with past and future together as if they were old friends catching up. As its featured pieces are based on the "Midnight Society," its messages emphasize the mutual concern between viewers and the creation of the present.

"Midnight Society is my first exhibit. It was a great experience. After a long time in quarantine and isolation, it was such a relief to see family and friends whom I haven't seen in so long. I am very humbled and grateful that my friends, new and old, have all taken some time out of their day to visit, drink, and hang out in Qube with me," he shared, while also expressing his gratitude to Qube Gallery Directors Maris Holopainen, and Pia Mercado. "And Bea for keeping me focused throughout the entire process."

Yxandro's first solo show with Qube Gallery runs until December 13.
Photography Jose Miguel Belen