Diamonds are a girl's best friend. (At least that's how the saying goes.) Since opening its first store in SM City Cebu 15 years ago, DiaGold has distinguished itself as a coveted brand for luxury jewelry, quite like becoming a woman's best friend.
A significant milestone calls for an equally significant celebration. From co-presenting the first Philippine Terno Gala last March and opening a new branch at Waterfront Cebu City Hotel and Casino last April to introducing Small Laude as a DiaGold Woman last May, DiaGold marks its 15th anniversary in the industry with a series of major events designed as a roadmap leading to the grand celebration that is DiaGold At 15.
DiaGold At 15 leads us back to Waterfront Cebu City Hotel and Casino. Six of the country's most renowned fashion designers showcase collections featuring DiaGold's 15th Anniversary Collection in a stunning fashion show with DiaGold Women Pia Wurtzbach-Jauncey and Small Laude. 
DiaGold Woman Pia Wurtzbach-Jauncey opens the show in a striking red and burnt-orange Philip Rodriguez masterpiece. She embodies the true mark of a DiaGold Woman by exuding timeless luxury, sophistication, and confidence.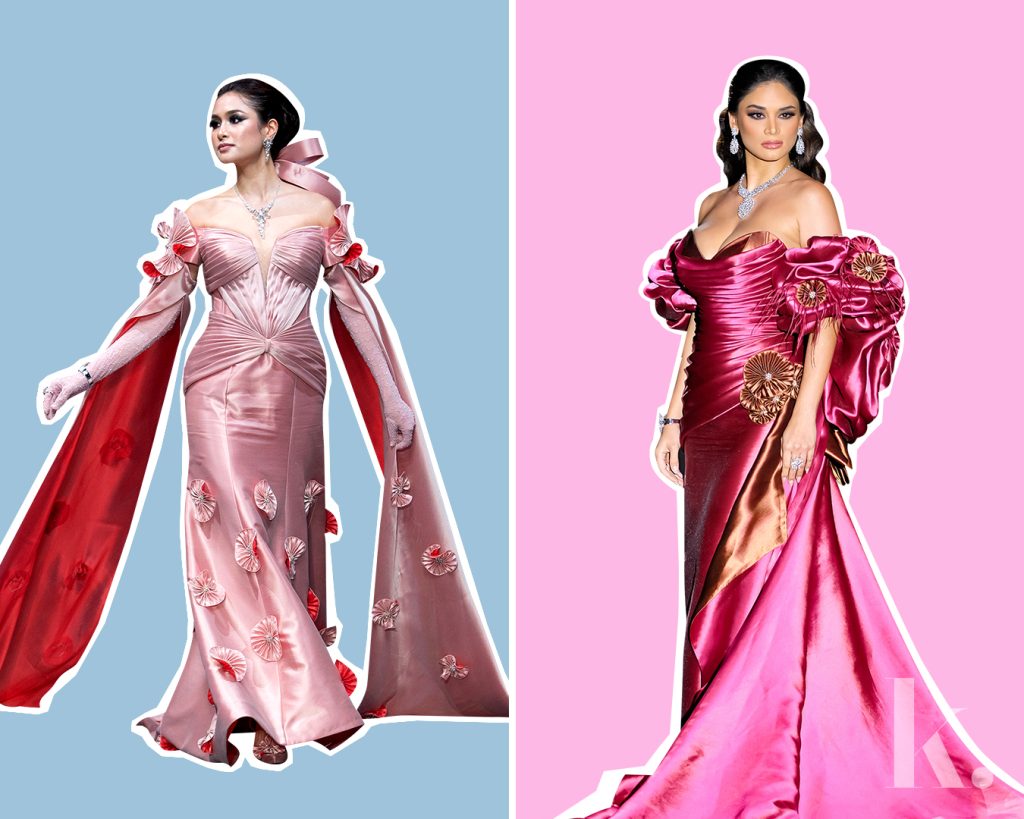 Philip Rodriguez
Low tide ripples, corals, and jellyfish are the inspiration behind Philip Rodriguez's collection called "Jewels of the Sea". The collection uses a bold selection of two-toned taffeta fabrics that show the extent of Philip's creativity. Drawing from the timeless elegance of Old Hollywood, DiaGold pieces are tastefully included as accent pieces.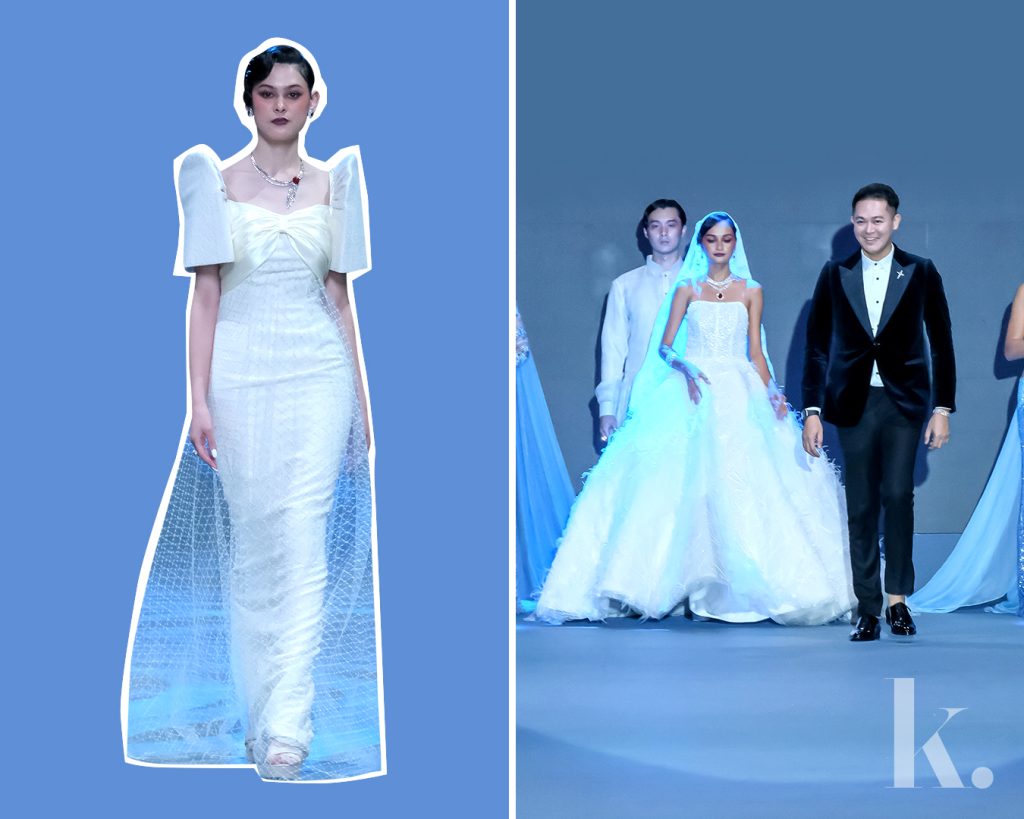 Michael Leyva
Bringing in the volume with puff sleeves and long trails, Michael Leyva's collection elevates timeless and romantic silhouettes. To match the intricacy of DiaGold's jewelry, he uses jewel tone colors to achieve an aesthetic vision that transcends the present. Michael shows us a selection of ball gowns, evening and cocktail dresses, and ends his show with a beautiful wedding gown, showing us how much range he has.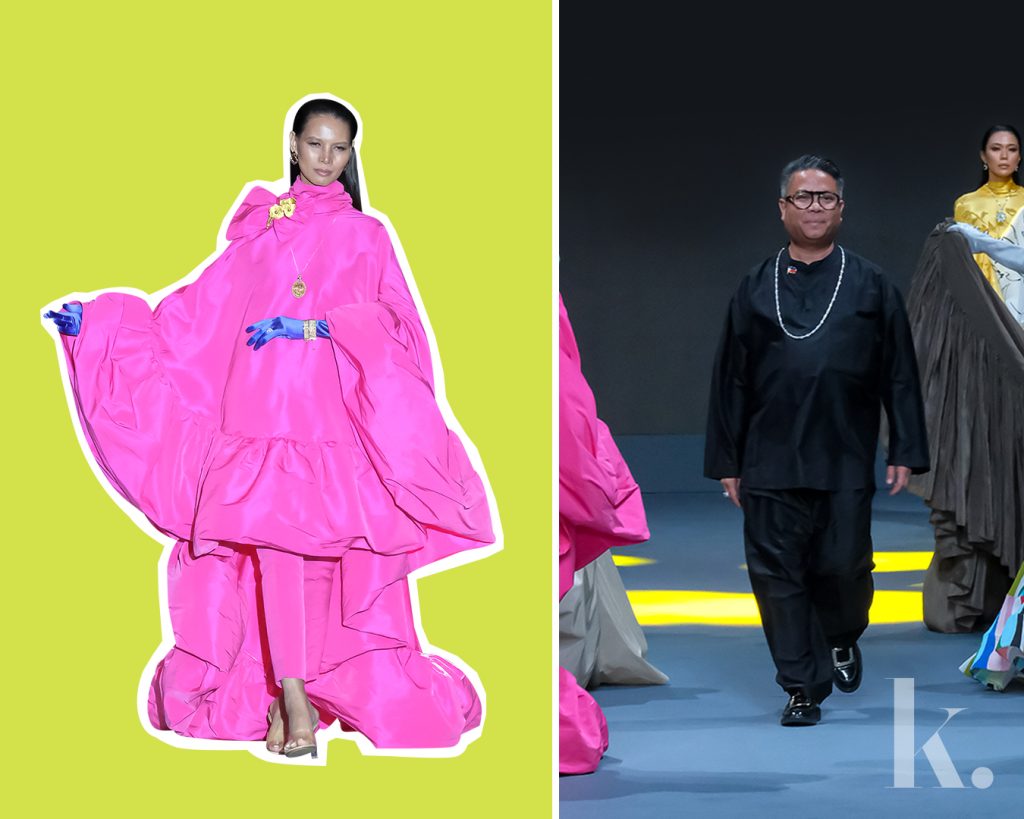 Puey Quiñones
The unique touch of Puey Quiñones is in his draping. Puey's creations are quite literally wearable pieces of art. Puey brought the drama with his bright colors and powerful draping, which flawlessly accentuated the beauty of DiaGold's pieces.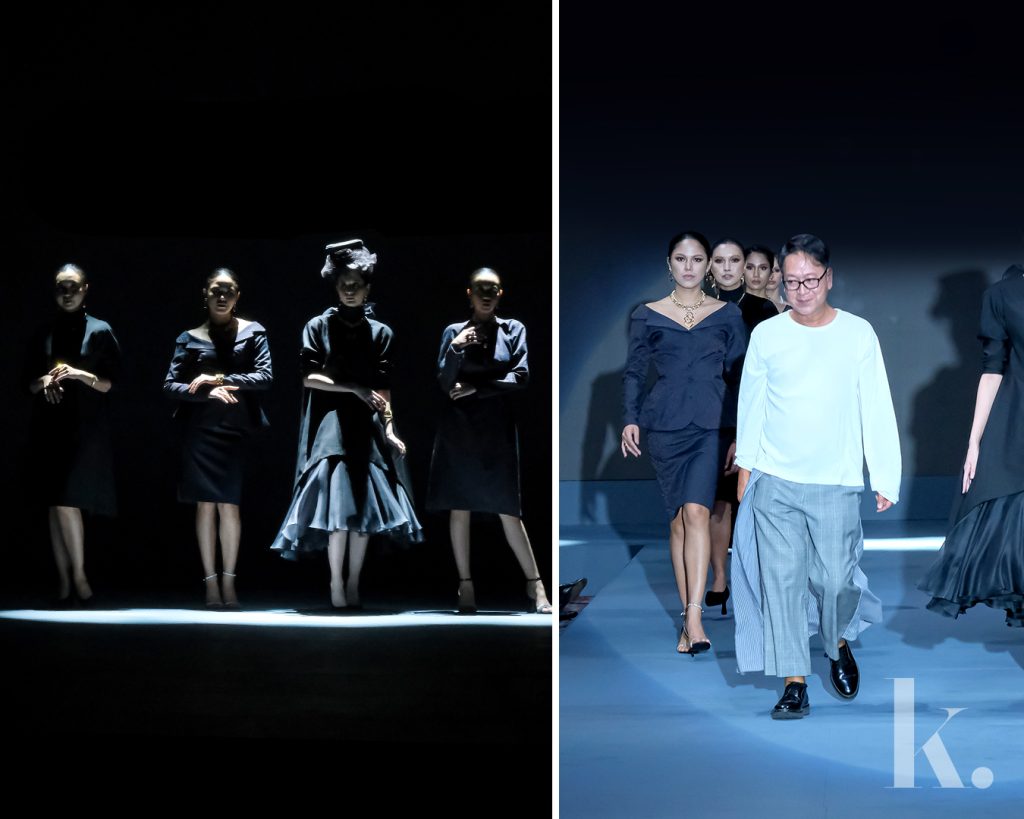 Jojie Lloren
Joji Lloren's collection centers on the classic little black dress. A fusion of creativity and technicality, Jojie's line highlights the brilliance of DiaGold's jewelry while also catching your attention with surprises at the back of each gown. Jojie leaves no stone unturned and shows the true versatility of an all-black ensemble.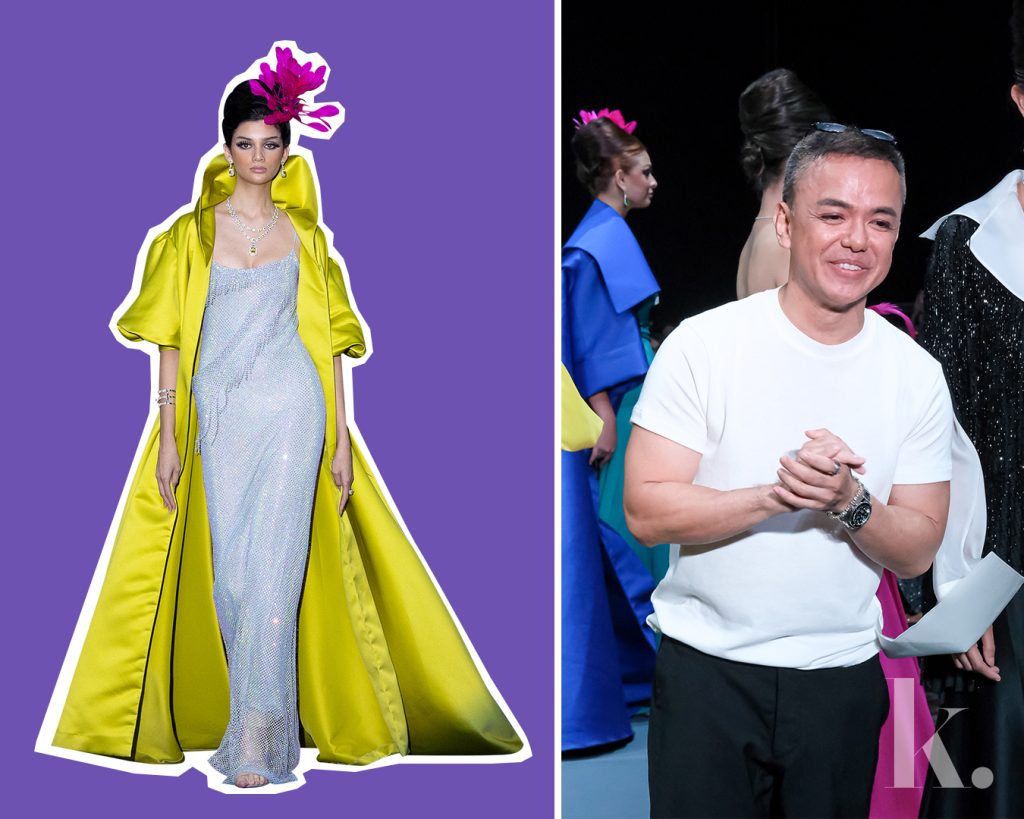 Jun Escario
Displaying a range of muted tones and jewel tones, Jun Escario's collection is a tale of two contrasting visions. With utmost respect to DiaGold's jewelry, Jun created pieces that highlight the necklaces as focal points. The upper coats and evening gowns were nothing short of regal.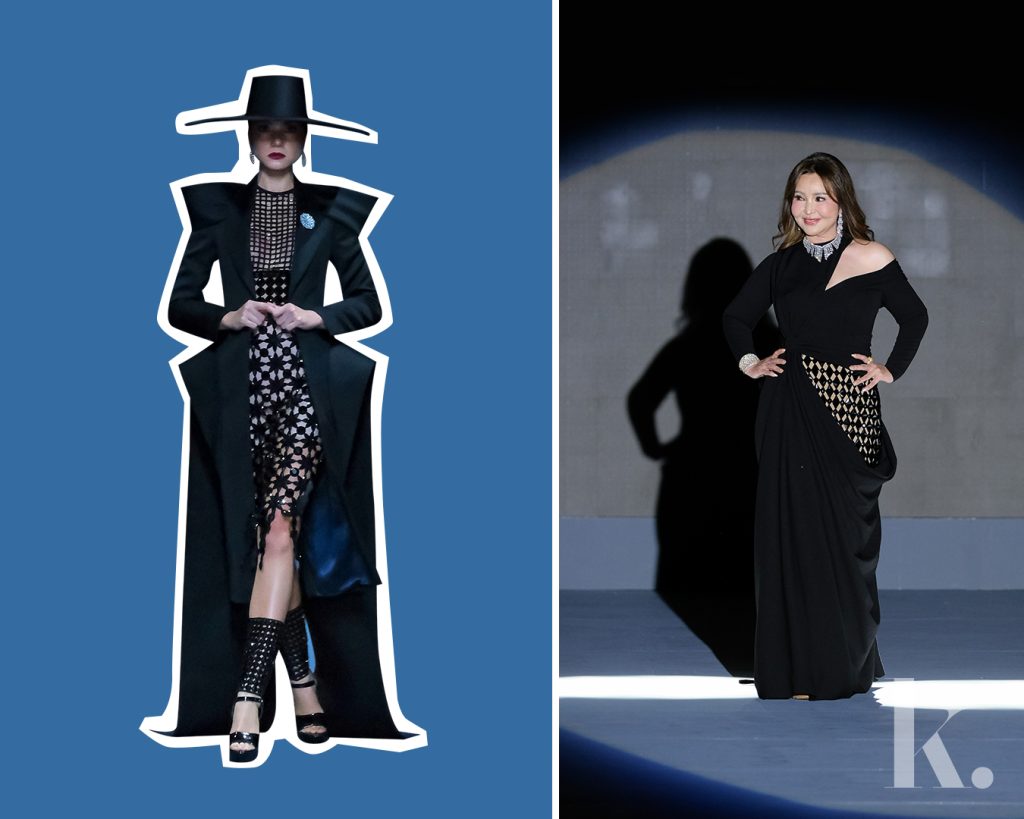 Cary Santiago
Like in a painting, Cary Santiago's collection serves as the dazzling background for DiaGold's pieces. However, Cary's creations are not to be treated as secondary. These dramatic and high-fashion couture pieces, which feature long-brimmed hats and cut-outs of boats, pay homage to a moonlit night in Moalboal, Cebu. Cary's theatrical flare was the cherry on top of the cake.
DiaGold Woman Small Laude walked in a Cary Santiago original for the grand finale to commemorate a glamorous night. Small's infectious smile and positive energy was a breath of fresh air, and her bubbly personality had the room filled with laughter.
DiaGold continues to promote the spirit of collaboration and artistic excellence within the fashion community. Fostering a culture of creativity and innovation is one of their main advocacies, and they intend to continue on this trajectory in the years to come.