Addictive, shallow, fun, informative—all these words are used to describe TikTok in the same breath. Whichever side you're on, one thing's for sure: the popular platform is influential.  
We sat down with six Cebuana TikTok content creators and asked them what it's like to thrive and be seen in the realm of short-form videos. Consider this a vibe check on Sofia Baroud, Missy Quiño, Trisha Apa-ap, Chanelle Ong, Kyla Soliano, and Joshien Kyla.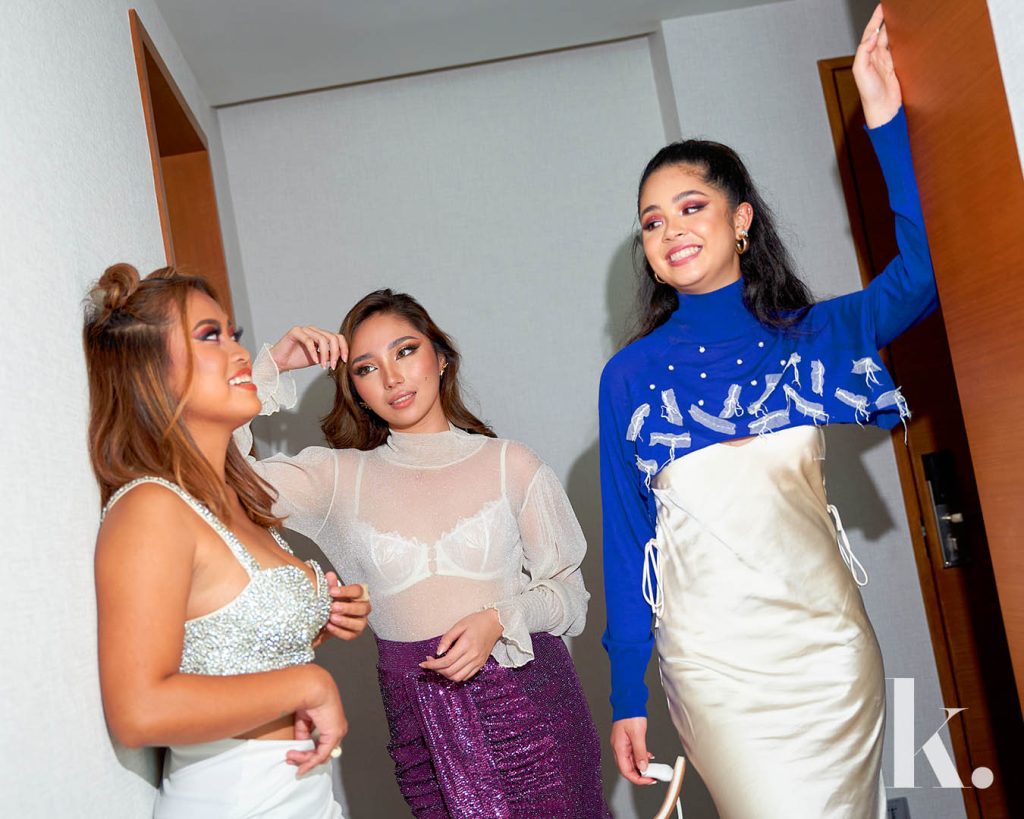 When and how did you first start creating content on TikTok?
Sofia: I started creating TikTok videos back in 2020 when the pandemic hit. Since we were all just at home and running out of things to do, I decided to make fashion videos for fun because fashion has always been a passion of mine since my younger years. Little did I know a little quarantine hobby would turn into such a big part of my life today. 
Missy: I found out about TikTok last 2020; I didn't think much about it back then until I sat beside a friend who was using it and saw how interesting the videos were. Soon enough, I found it really entertaining and began uploading whatever dance trend there was!
Trisha: I had TikTok way back when it was still about dubbing and lip-syncing in 2018 but when the pandemic started, I guess TikTok was also reborn with more kinds of content that you can produce and also consume.
Chanelle: I got bored during quarantine. It was around August 2020 that I made my TikTok account for fun, hence my username is s2p33d (stupid).
Kyla: I first started making TikToks with my friends in school just before they implemented the ECQ. It was just all of us making fun about dancing. But when I spent a lot of time at home during the ECQ, I found myself scrolling and seeing a lot of fun dance videos I could do, so it started from there. TikTok was filled with a lot of dance videos at that time so it made me think of hopping on those trends myself. 
Joshien: I started doing TikTok videos on the early onset of the pandemic.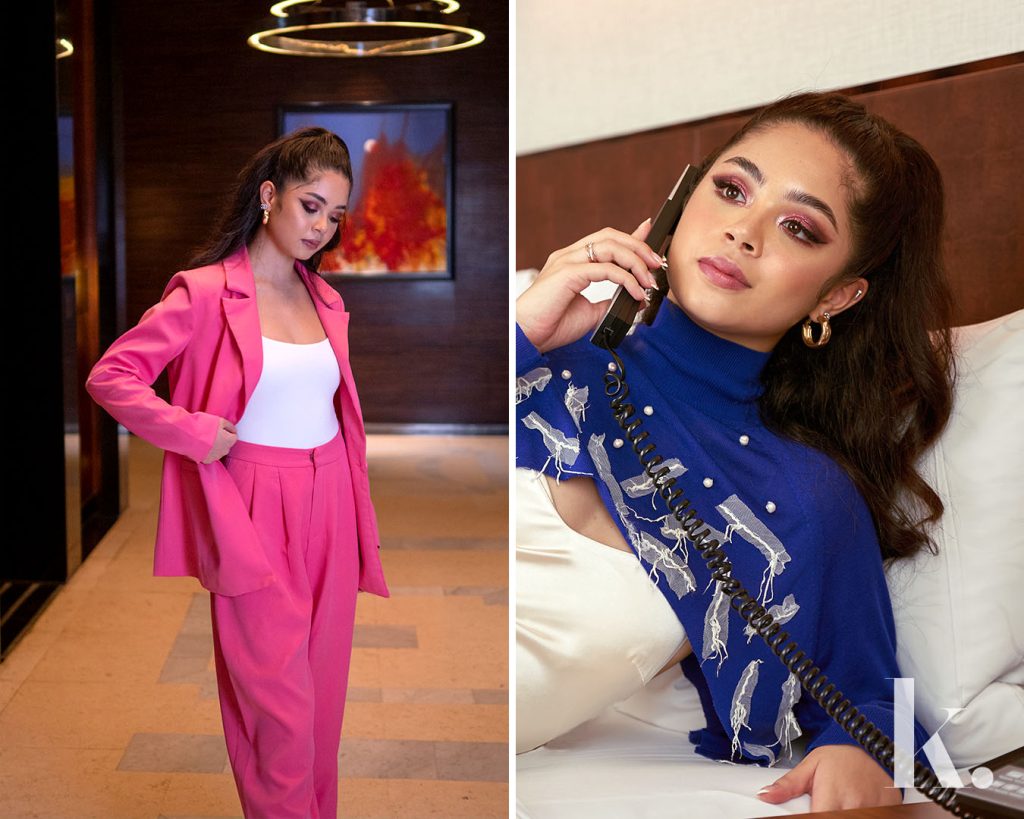 What type of content do you make? 
Sofia: I make fashion-related content. Styling and dressing up has always been a passion for me. I do focus on fashion content mostly, however, I also do make beauty and lifestyle videos from time to time.
Missy: I don't make any specific content, I upload whatever I feel like showing to people. Sometimes, I lip-sync to certain sounds, express my thoughts, or say stuff that I find funny. I don't stick to one thing when it comes to my TikTok account, and I like it that way. I like not having to limit myself!
Trisha: So I started just to showcase my personality more through multiple kinds of content on TikTok, but what made me like it more was when I started posting relatable stories about relationships, adventures, and my love for make-up. 
Chanelle: I used to do trends and random stuff, but what got me my audience on TikTok are my pickup lines and anime content. But now I also do lifestyle and fashion content on my TikTok.
Kyla: My TikToks are usually just dance videos. I was deprived of dancing and competitions when the pandemic started, so I kind of just vented all that out on TikTok. But right now, it's just a variety of everything: dancing, make-up videos, lip-syncing, and all that.
Joshien: I honestly just film whatever floats my boat. But just like my YouTube videos, I'm more into doing relatable content for teenagers. I also like to do lip-syncing videos simply 'cause it's fun to do and entertaining to watch!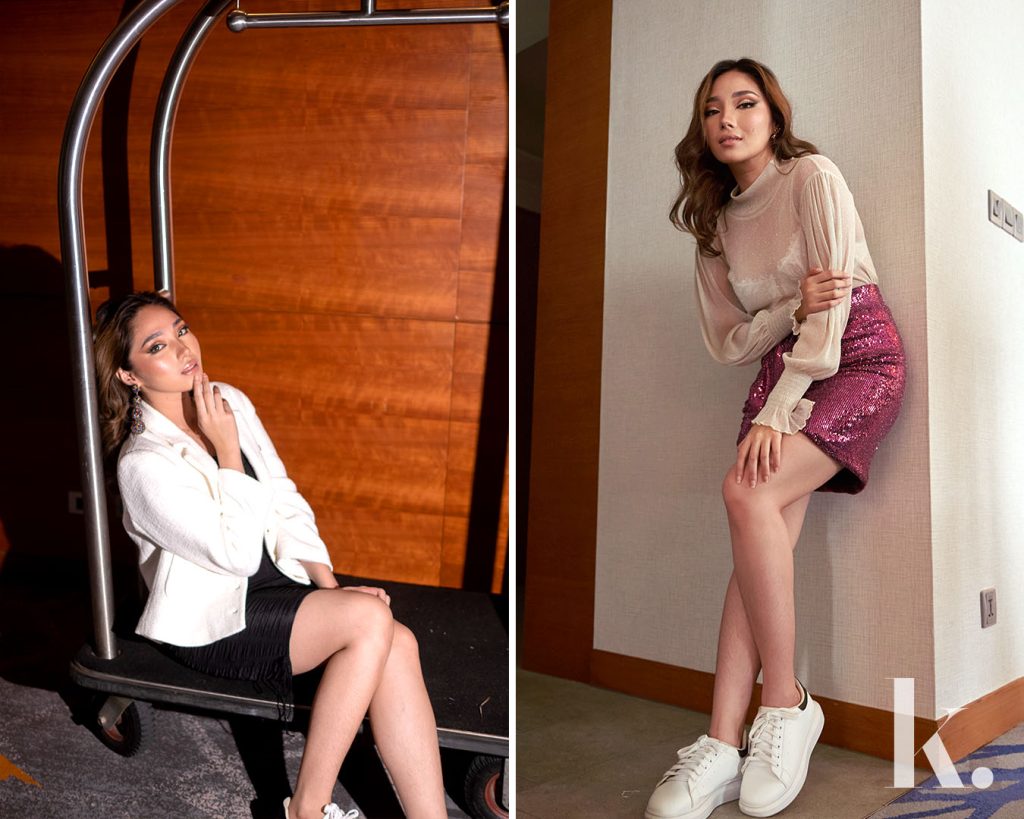 How would you compare becoming a creator on TikTok to other platforms? Is it any easier, or more difficult to stand out? Any tips for anyone who wants to become a TikTok creator?
Sofia: Being a creator on TikTok definitely isn't easy. There are so many users on the app, which means there's so much content being produced every single day, making it hard to stand out sometimes. However, I think that's what makes it fun. You need to be creative and consistent with your content if you want to become a creator on TikTok. Make videos that you would personally want to watch; being genuine and real will help your platform grow. 
Missy: I think with TikTok, it's easier to reach people in comparison to other social media platforms. You can end up on anyone's FYP (For You page) or timeline as other platforms call it, which makes it easier for people to build a following. I do not pressure myself when it comes to making content on TikTok; as I said, I post anything I feel like sharing.
However, if there's any advice I could give, as cliche as it may sound, you need to make content that truly shows off who you are at the core, or content that you yourself would be interested in. There are so many different types of people on TikTok, so you do not have to be a certain kind of way that's different from who you are as a person because as you stay true to yourself, people like you will eventually find you there as well.
Trisha: I guess what makes it easier is that you can just be unapologetically you on your TikTok without having to feel like you need to curate what you want others to see. It's not about aesthetic feeds, etc. It's about what's actually in your video that matters. I would say it's a lot easier to reach a wider audience but consistency also needs a lot of work. Tips: Just find your niche and stick to it. The more creative and interesting your content is, the more likely you are to stand out.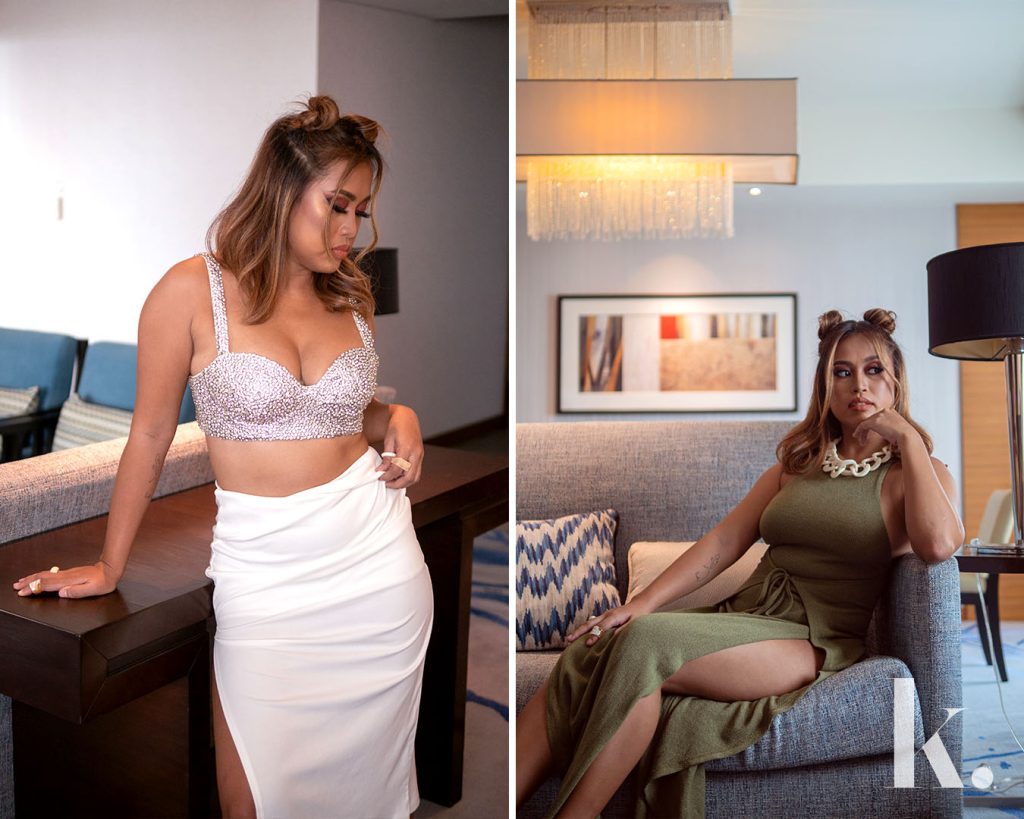 Chanelle: I think that you have an easier chance at getting an audience on TikTok, however, the real challenge lies in how you can keep your audience. This makes you strive to create content that you love, and at the same time, other people would like. If you want to start creating on TikTok, first figure out what type of content you want to do, and how you can effectively showcase that on TikTok in a very entertaining way.
Kyla: Being a TikTok creator gives you an easy way to boost yourself due to the FYP's algorithm. But at the same time, you have to be someone consistent or unique enough for people to want to watch all the content you've created. Having one viral video doesn't guarantee that you become a "TikTok star."
Joshien: I initially started doing TikTok out of boredom when the pandemic started. I primarily established my name as a content creator on Youtube and Instagram. I must say, it's so much easier to create content on TikTok 'cause of the algorithm, the wide reach of audiences, and the editing time is not as difficult compared to when you create content on other platforms like YouTube. For anyone who aspires to become a TikTok star, honestly, all I can say is just be yourself because, on TikTok, the possibilities are endless. You just have to find your niche, use hashtags, and then wait for the algorithm to do the rest of the job.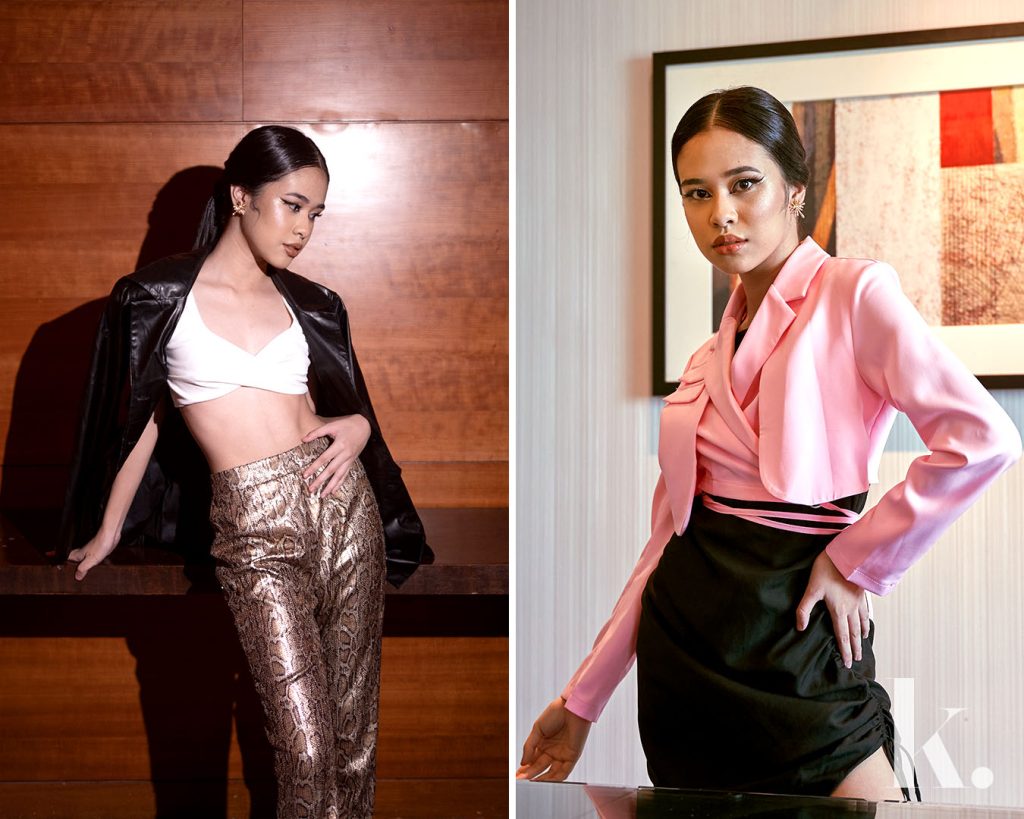 How has being on TikTok changed your life? What do you enjoy most about being on TikTok?
Sofia: It has opened so many doors and opportunities for me. Before becoming a creator, I was such a shy person. But because of TikTok, I've become a more confident and outgoing person. The old me would have never stood in front of the camera and talked to my followers about my outfit details for the day, but here we are. TikTok has allowed me to grow, work with so many dream brands, meet fellow creators that have become close friends, and of course, gain so much love and support from my followers. 
Missy: As TikTok offers a variety of videos to its users, I've come across so many types of videos as well. If anything, TikTok has taught me so many lessons that I wouldn't have thought of as necessary if I hadn't come across those videos. I'd say it has helped me grow a few years older as it has contributed so much to the wisdom I have now, but it has also kept me young for the reason that it is such an easy-going app as well.
Trisha: Just having a platform wherein you can share and consume content that isn't necessarily just still photos. You actually learn from a lot of them and it makes people who excel in their field stand out the most.
Chanelle: It has opened so many doors of opportunity for me and allowed me to explore myself: what I like to do, what I don't like doing. I like that TikTok is so entertaining, and if you know how to make the most out of your content, you can even earn from it!
Kyla: It broadened my entire view of the world. I would be scrolling on my FYP and find content from the United States, Australia, etc. To me, TikTok isn't purely entertainment; it also somehow educated me on things that were not taught in school.
Joshien:  My FYP is full of fun, relatable, and hilarious content from other creators. so TikTok has become my favorite go-to app to burn my time. This app is one of my recent favorite forms of entertainment. I go to TikTok during my study breaks and before I go to sleep.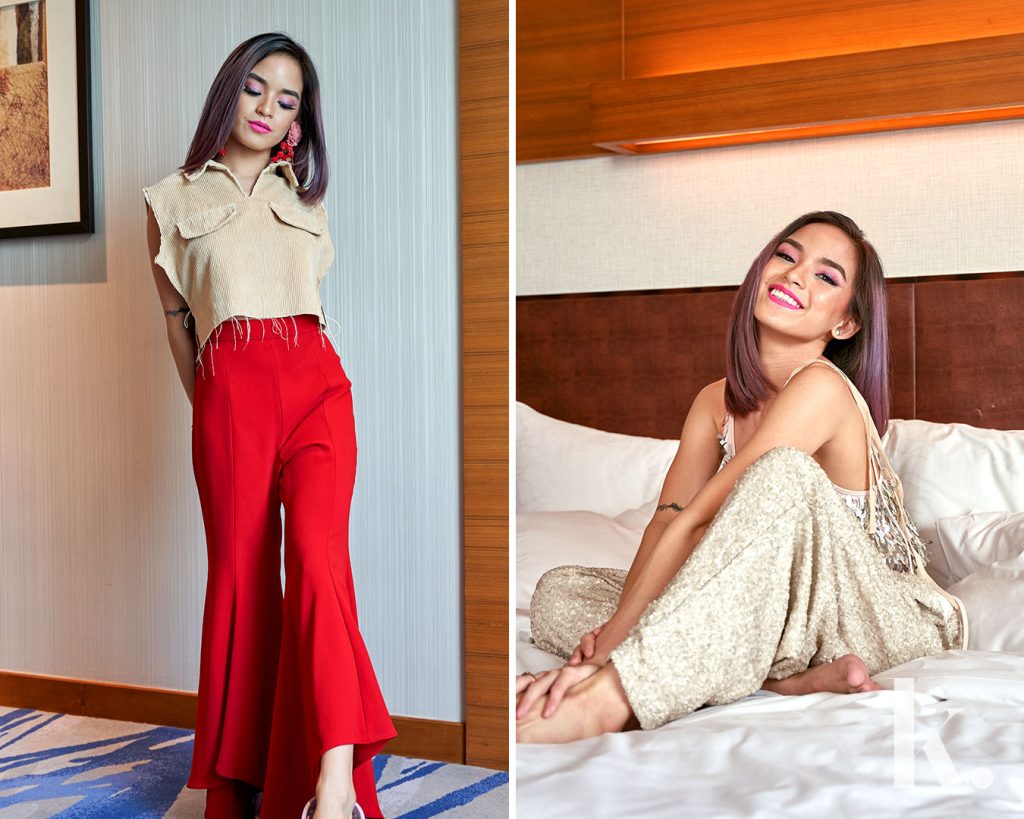 What are some of your favorite TikTok accounts?
Sofia: I look up to @marjmaroket for makeup product recos and looks; she never fails to budol me! I also love @summerrachelwarren; I look up to her for fashion inspo and I just love how real and raw she is. I also really love @anna..paull for her everyday vlogs and foodie eats; she never fails to make me laugh! There are so many more accounts that I love, especially my fellow Filipina fashion creators; y'all know who you are! 
Missy: Had to go to my following list for this but here's a few! @cassiegoluckyyy, @ewistone, @tubbynugget, @itslennnie, @jiabibii, and @esnyrr! I like watching wholesome and funny TikToks! There are so many other accounts though but I forgot their usernames, sigh! Will share them next time!
Trisha: @aynbernos for being the confident morena queen she is; @kaijavier for her make-up videos; @filobunxx for her storytime; and @maiaknight because her twins are cute and baby fever is real. Plus many more informative TikToks.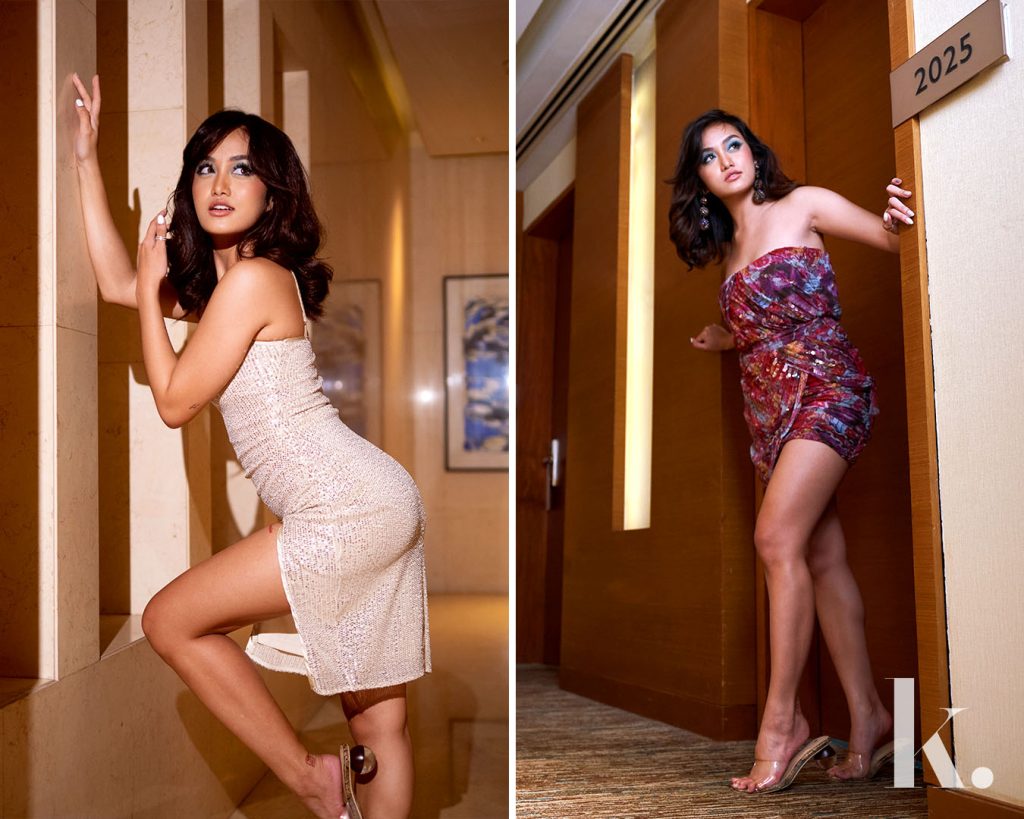 Chanelle: Some of my favorite accounts are @thebenjieshow, @lme85, @cydneyparreno, @ferchugimenez, @sdavidrodriguez, @dojacat.
Kyla: @geodesaurus because she has all these lake-related videos that I never thought would entertain me
@hankgreen1 because Hank Green!!!! It's knowledge and wit in the same account!!!!
@thenextkidz dancers in one house, the dream.
@missnatemakeup has given me the best and most realistic make-up and skincare advice !!!!
Joshien: @reddits.stories @thoughtcatalog @girlwithedogs @charlesgross
These girls show that while content creation can be fun, it takes work, talent, and commitment to stand out. Ready to explore and create your own content? Check out Sofia Baroud, Missy Quiño, Trisha Apa-ap, Chanelle Ong, Kyla Soliano, and Joshien Kyla on Tiktok while you're at it!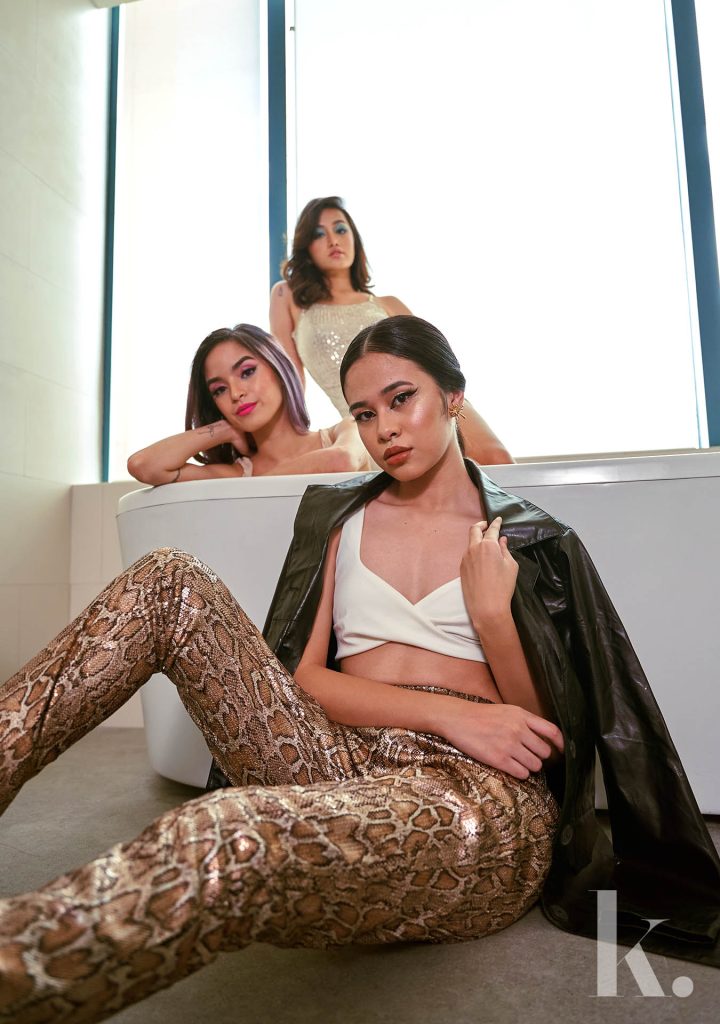 Photography Taishi Arai and Adrian Agpasa | Makeup Chady Pantaleon | Hair Jamse Flores | Styling Lyanna San Pedro and Vanessa East | Sittings Editor Micah Almazan | Editorial Assistants Bernice Quimbo and Janna Yuvallos | Location Radisson Blu Cebu