If you're a pawrent, then you'll look for any reason to honor your furbaby. It's their birthday? They're getting a cake! When they do tricks, they get treats. They may have their own bed on the floor, but they still sleep on your bed. Almost anything they do can get you to call them a good boy or a good girl. Sure, they're a little spoiled, but they deserve the world, don't they?
International Dog Day, which falls on the 26th of August every year, is a day to celebrate all dogs regardless of size, shape or breed. Be it the dogs you own, the dogs you meet when you're out, or the dogs you follow on Instagram—all dogs deserve to be loved and cared for. In fact, there's more to this holiday than a simple tribute to dogs.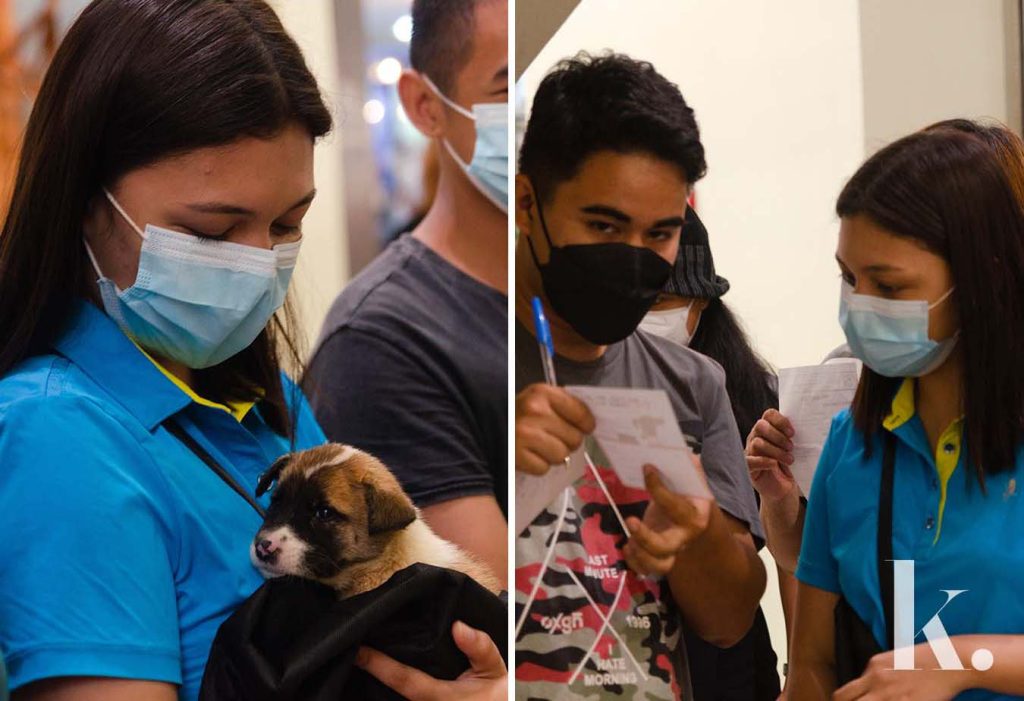 International Dog Day aims to raise awareness and encourage dog adoption. Just as every dog should be celebrated, every dog should have a shot at a good life. After all, there's no joy quite like what a dog brings to your home.
Island Rescue Organization (IRO) is one of the most active animal rescue organizations in the city. Sound familiar? You've probably passed by one of their adoption booths in Parkmall. Adoption drives are a bi-monthly initiative that they have to help rescues find their forever homes. Their adorable rescues are ready to see you every second and fourth Saturday of the month.
We hear the phrase "Adopt, don't shop!" everywhere. The iconic Heart Evangelista uses this hashtag while gracing our timelines with her iconic dog, Panda. You'll be surprised to know that Panda is an aspin. This just goes to show that aspins can be just as cute as every other dog if you bathe them and feed them.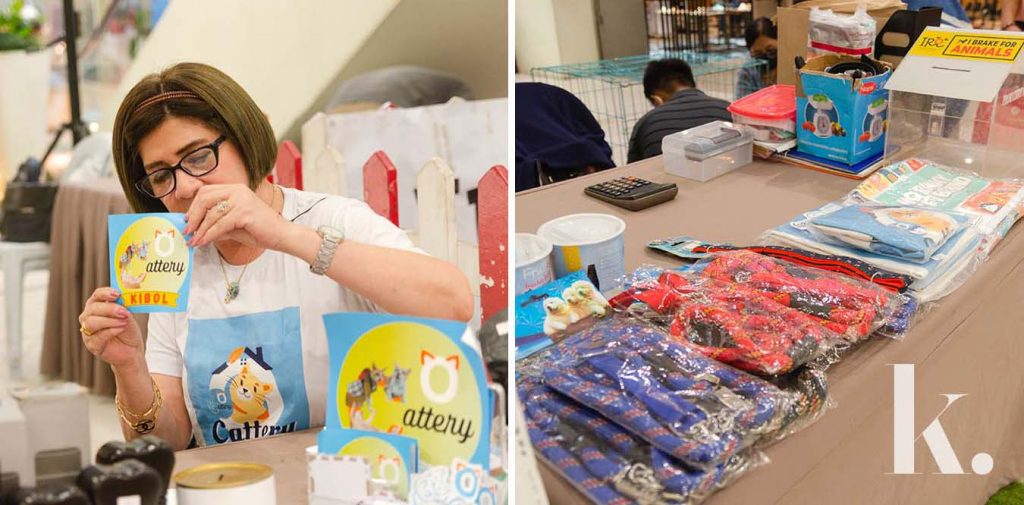 "Let's give our aspin a second chance," President of IRO Annalyn Aizpuru emphasizes. While there is nothing wrong with getting pedigreed or purebred dogs, the growing number of strays in the Philippines calls for a change in our society's perception of aspins. Instead of paying huge amounts for a purebred dog that is not even native to our country and environment, check out local adoption drives and rescue groups— there's no doubt you'll find an abundance of dogs just as loyal and deserving of your love.
For over a decade, IRO has advocated for our voiceless four-legged friends. They look after the abused, neglected, and abandoned. With three shelters and over a hundred rescues, you're sure to find a forever friend.
IRO operates on three main principles: rescue, educate, and advocate. "We are focusing on educating the people, the public to be responsible pet owners. [And] of course, rehabilitation of the abused, the tortured, the hit-and-run dogs," Annalyn says about their mission. She also believes in implementing and promoting the Animal Welfare Act.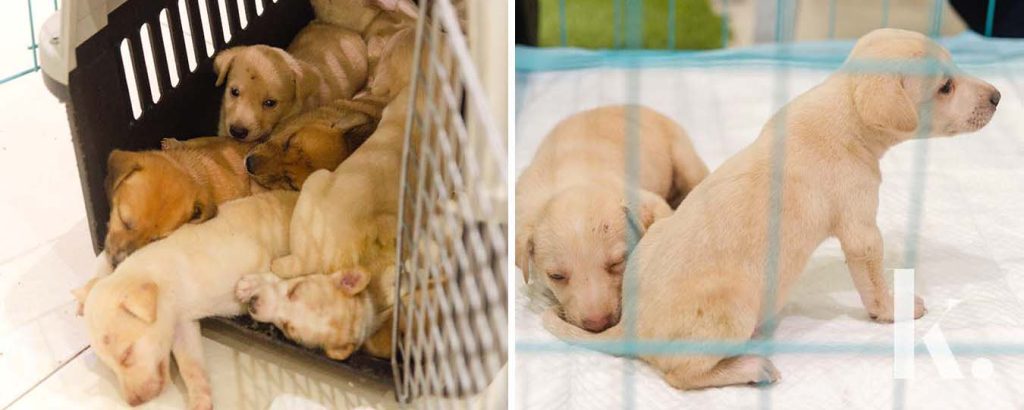 Adoption is admittedly a big commitment, and if it's not something you can take on, you can always volunteer or donate. Pet supplies and other items are also available for sale at their adoption booths, with proceeds going directly to funding their advocacy and activities.
If that's still too much for you, a simple act of love and respect is enough. When you encounter an aspin on the street, you don't have to pet them, but you definitely shouldn't hit them. When they're looking at you while you're eating at an outdoor restaurant, give them a little food. They're just trying to survive.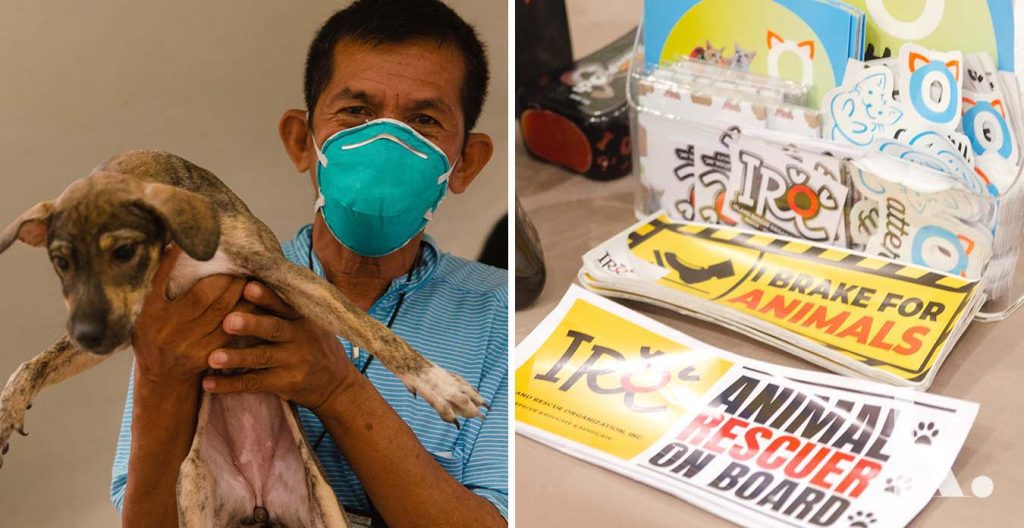 We're exposed to the stray problem in the city every day. If you're looking to adopt a forever friend, IRO is having an adoption drive at Parkmall tomorrow, August 27. Their booth will be open from 10AM until 5PM.
Island Rescue Organization holds bi-monthly adoption drives at Parkmall. Find out how you can support IRO by following their Facebook page.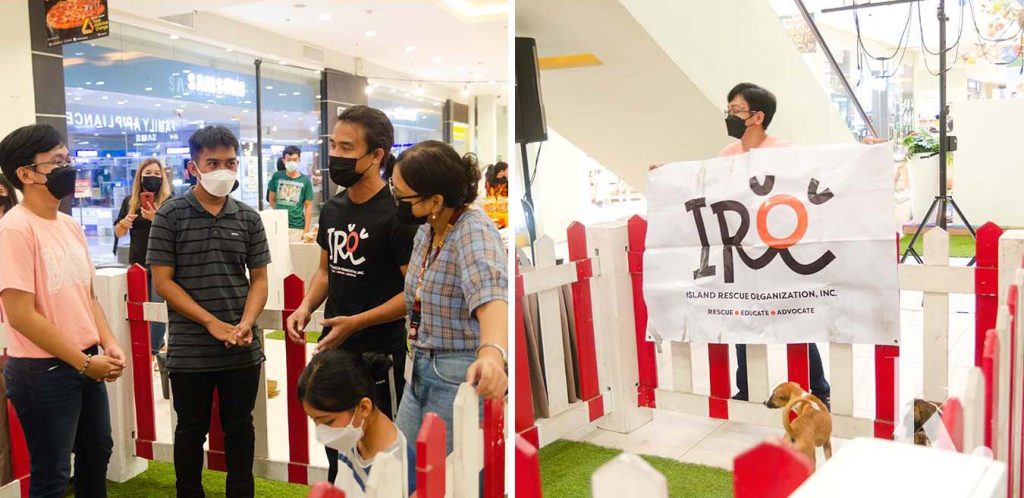 Photography Kent Barcenas