I am now a creature of habit when it comes to skincare and self-care. Being in my late thirties, I now put a premium on reliability, product and services-wise. I used to be the complete opposite when I was younger, choosing the more famous brands and switching up routines faster than the Philippines could transition from dry to wet season, to the detriment of my skin barrier.
But now that I know better, I have gone 3 years without changing my skincare routine, and have come up with a skincare recipe that has given me more good skin days than bad. Same is true with my treatments. I have been getting the Honey Almond Facial at Facial Care Centre for close to 4 years now and not once have I tried any other treatment from their list. Not that they're inferior in terms of quality and results, I just wanted to stick to what worked, and still works best for my skin. I mean, why opt for something new when I'm already getting good results from the HAF, right? I didn't want to risk it.
Or so I thought.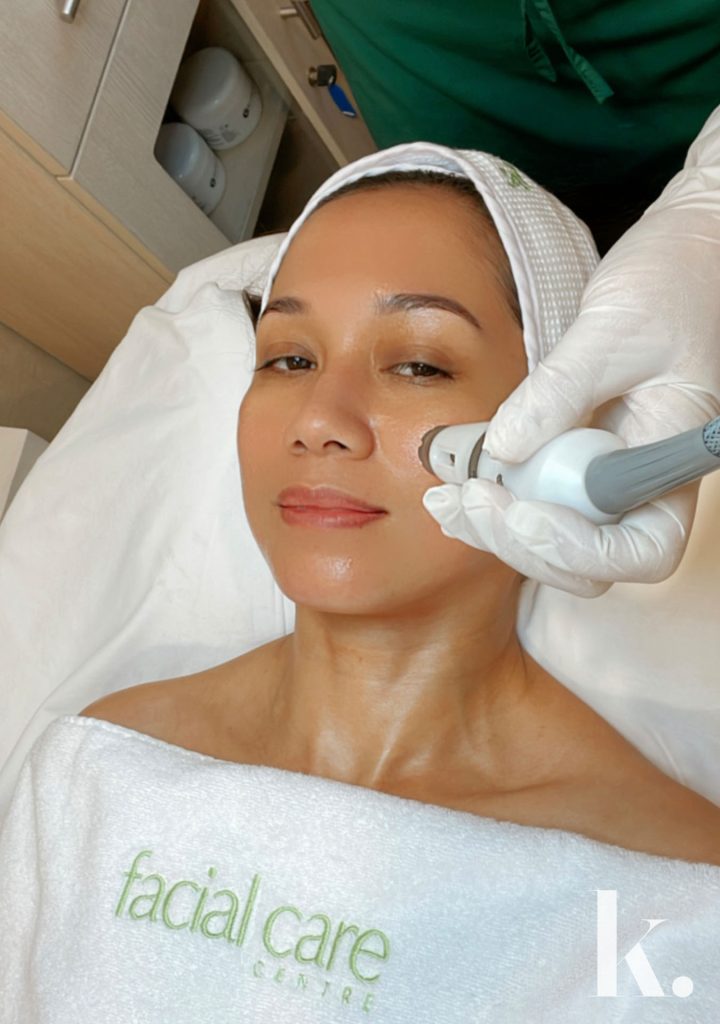 My recent visit to Facial Care Centre broke my loyalty streak for Honey Almond Facial, and it was for a very good reason. My consultant suggested I try their Oxygen Cell Renewal Therapy and while I was adamant at first, I eventually caved in because curiosity got the best of me. Besides, anti-aging up to cellular level without it being invasive? Sounds promising!
Oxygen Cell Renewal Therapy is a revitalizing facial treatment that regenerates the skin from deep within. It uses highly concentrated pure oxygen to deliver anti-aging active ingredients into the deepest layers of the skin through Transdermal Application or TDA.
A good oxygen facial involves most steps of the usual facial treatment of cleansing, steam, and extraction. But what sets it apart from the regular is the use of a pen-like machine that infuses oxygen into the skin; calming it while speeding up cell turnover.
The serum treatment that immediately follows the TDA involves the application of a serum-infused mask that is loaded with hyaluronic acid, peptides, and antioxidants that help keep the skin nourished on the inside to achieve that glowing skin on the outside.
To help seal in all the goodness of the OxyCell therapy, a facial massage concludes the treatment to help the effects of the facial stay longer. 
As with any other treatment, Oxygen Cell Renewal Therapy does not erase wrinkles or fine lines with just one treatment. It, however, gives you that post-facial hydration and glow that is so hard to miss. A glow so good that it made my skin looked lit from within even after weeks from my first session. It's no wonder it's a favorite among celebrities and A-listers!
I really thought my facial treatment couldn't get any better but who knew that breathing new life to my skin would actually involve oxygen?