Sun or no sun, applying sunscreen is a skincare imperative. Whether you're out in the city running errands, lounging by the pool, or just staying indoors, protecting your skin from harmful UV rays is key in preventing sunburn, sun-related sensitivities, and premature aging. It also decreases our risk for certain types of cancers, which should really make sunscreen a non-negotiable in our everyday skincare routine.
While most sunscreen lotions out in the market today are lightweight and non-greasy, midday reapplication can still get messy especially if you have makeup on. The solution? Sunscreen sticks. Sunscreen sticks work like your regular sunscreens only that they come in easy retractable packaging that is best for on-the-go reapplication. Besides, if we are to reapply sunscreen every couple of hours, we might as well go the easy route, right?
But if you're still on the fence about sunscreens, I made it my life's mission to try all the sunscreen sticks I can get my hands on this summer in the hopes that I can get you to incorporate it into your daily routine too. That sounded as if my life depended on it but in all honesty, it does—especially if you're in your late thirties and slower cell turnover is slowly catching up.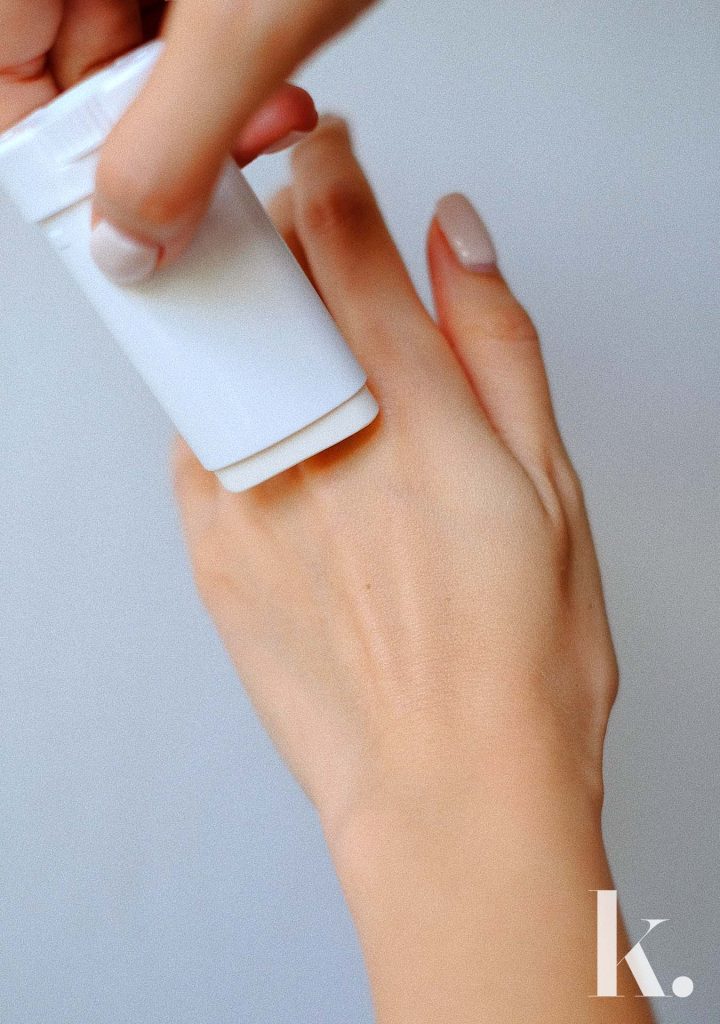 Ahead are five sunscreen favorites that are on heavy rotation on my shelf and in my bags.
ISNTREE Hyaluronic Acid Airy Sun Stick
Formulated with eight types of hyaluronic acid, this sun stick is hydrating without the sticky feeling. And true to its name, it leaves a light airy texture without the dreaded white cast too. The teardrop shape is an added bonus as it reaches all curves of the face like the sides of the nose, the brow bone, and the jawline. It is SPF 50+, PA++++, and does not have a strong sunscreen scent to it. With it being small in size (22g), it is the perfect companion for on-the-go touch-ups.
AHC Natural Perfection Fresh Sun Stick
Like any other Korean sunscreen that feels more like a moisturizer than an actual sunscreen, AHC has a smooth, weightless finish that gives your skin just the right amount of sheen. Think, moisturized but without the oily feeling. It works well under and over makeup and has a light citrus scent that smells clean and fresh. But while it is so, anyone with very sensitive skin might consider doing a patch test first as citrus oils can be irritating. There are other unscented sunscreen sticks out there but what can I say, BTS made me buy this.
CeraVe Sunscreen Stick
Formulated with zinc oxide and titanium dioxide, the CeraVe sunscreen stick is a 100% mineral sunscreen that reflects the sun's damaging UVA and UVB rays. And while it is marketed as lightweight, oil-free, and fragrance-free, it being a mineral sunscreen left me with a faint white cast upon application. Not entirely a problem as it could be blended easily with my fingers but this pales in comparison to my kbeauty sticks, application-wise. It is moisturizing but feels somewhat heavy, probably best for those working in an airconditioned room for the most part of the day. The best part, though? It is oil-free and non-comedogenic, making it suitable for sensitive skin. That said, I'd probably reach for this more during the cooler months.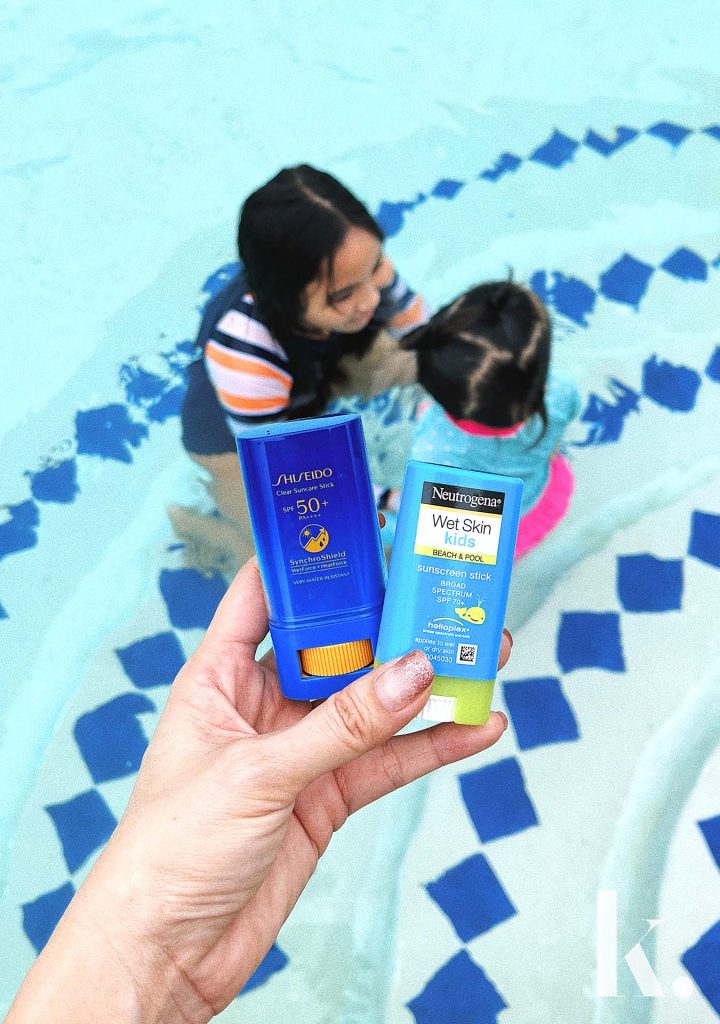 Shiseido Clear Suncare Stick
Shiseido is in a league of its own—they are the reason I got into buying SPF sticks. It glides smoothly under or over makeup and it sinks into the skin as if I had not just applied a sunscreen that is water-resistant for up to 80 minutes! Its new formulation makes it ocean-friendly as it is free of oxybenzone and octinoxate, both of which are harmful to our reefs, as well as to our bodies. I've been using it since 2018 and it is one of the few beauty products that I always buy a backup of. 
NPure Cica Beat The Sun Powder
Not a stick but a lightweight hybrid sunscreen that combines physical and chemical properties, NPure Cica Beat The Sun Powder is a versatile mineral powder sunscreen that provides natural daily SPF30 protection against UVA and UVB. It is translucent, fragrance-free, paraben-free, and alcohol-free, making it perfect for all skin types, and even pregnant and breastfeeding mothers. The matte finish also provides you with a shine-free face all day long, making it your perfect everyday companion together with your sunscreen of higher SPF for touch-ups on the go. It's safe to say that this is a mainstay in my purse whenever I need to go out!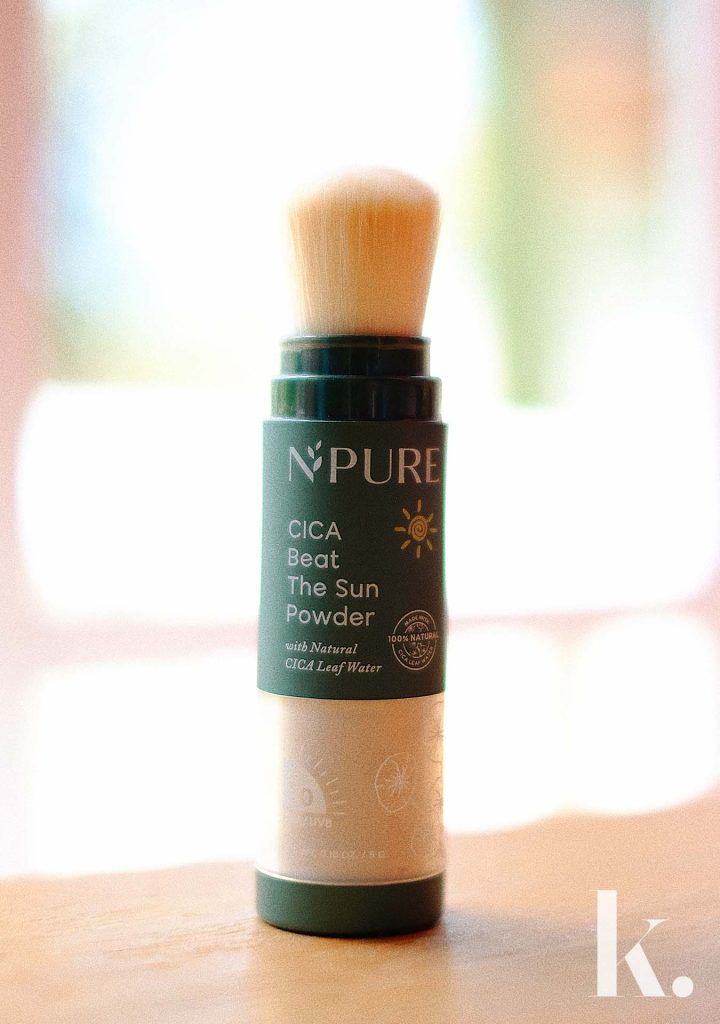 While I still use my favorite sunscreen lotions in the morning (wrote about them too here), my sticks are for midday re-application, and are my favorite beach companions, too! So whether you go for the lotion, stick, or hybrid type, pick one (or two!) that works for you, and don't ever leave the house or your room without putting it on.