It was a fun evening as local personalities clad in sparkles and glitters graced the private dining room of The Pig & Palm for the Marie France Group's Facial Care Centre's 40th anniversary thanksgiving dinner.
CEO and Marie France Group President George Siy, together with Managing Director Jackie Siy-Share, and Division Head for Operations Bea Echon were on hand to welcome guests who have, before the event, experienced a variety of Facial Care Centre, Marie France, and Svenson's premium treatments.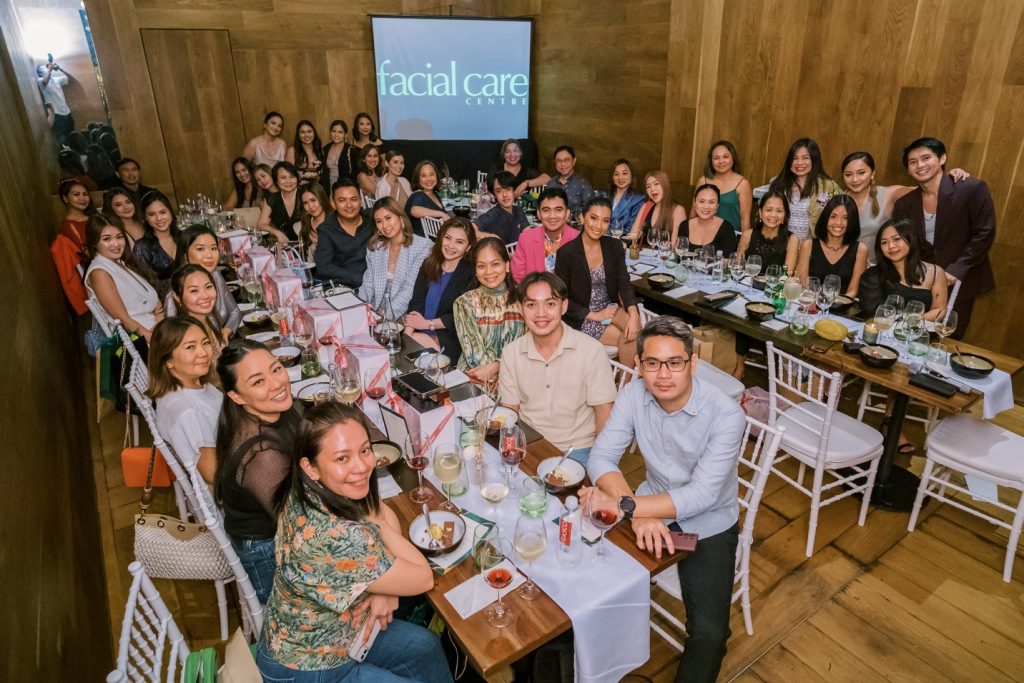 In between wine and dine, Facial Care Centre's Dr. Shyla Valdez and Marie France's Dr. Regie Layug presented the latest treatments that are now available in Cebu— Thermage, a skin tightening, face firming, and neck toning treatment without surgery; and EvolveX, a total body remodeling system that is a Marie France exclusive in the Philippines.
Marie France, an industry leader in non-invasive slimming and body-shaping treatments takes pride in holistic and comprehensive approach, combining state-of-the-art technology with the expertise of in-house medical doctors, nutritionists, consultants, and therapists. Their highly sophisticated treatments like FMS Elite, Thermo Magnetic Pulse, Tripollar, Endermologie+, Tesla Body Former, and the new EvolveX are just some of their specialized weight-loss programs that are a favorite among stars, a-listers, and their loyal clientele.
Svenson, the country's hair loss and scalp authority, continues to be the leader in scalp care, hair re-growth, and hair replacement treatments. Its multitude of treatments includes Scalp Corrective, Hair Stimulants, and its recent breakthroughs like BioScalp and PRF treatment.
Now in its 40th year, 33 of which they have served locally, Facial Care Centre remains to be the premium choice for non-invasive and non-surgical skin treatments. Its dermatologists, skin consultants, and therapists work together to bring you the best in skincare technology to let you achieve your specific skin goals: from acne clearing and laser hair removal to anti-aging, skin rejuvenation, and even facial re-contouring procedures.
Sublime Star, one of Facial Care Centre's highly-recommended treatments, is an instant skin tightening treatment that was love at first try for me. Imagine nasolabial folds significantly reduced without the use of fillers. My seatmate, Logane Echavez, also shared how she loved it, and I'm quite sure that if anyone else in the room heard us talk about Sublime Star and tried it for themselves would agree that it delivers instant tightening results.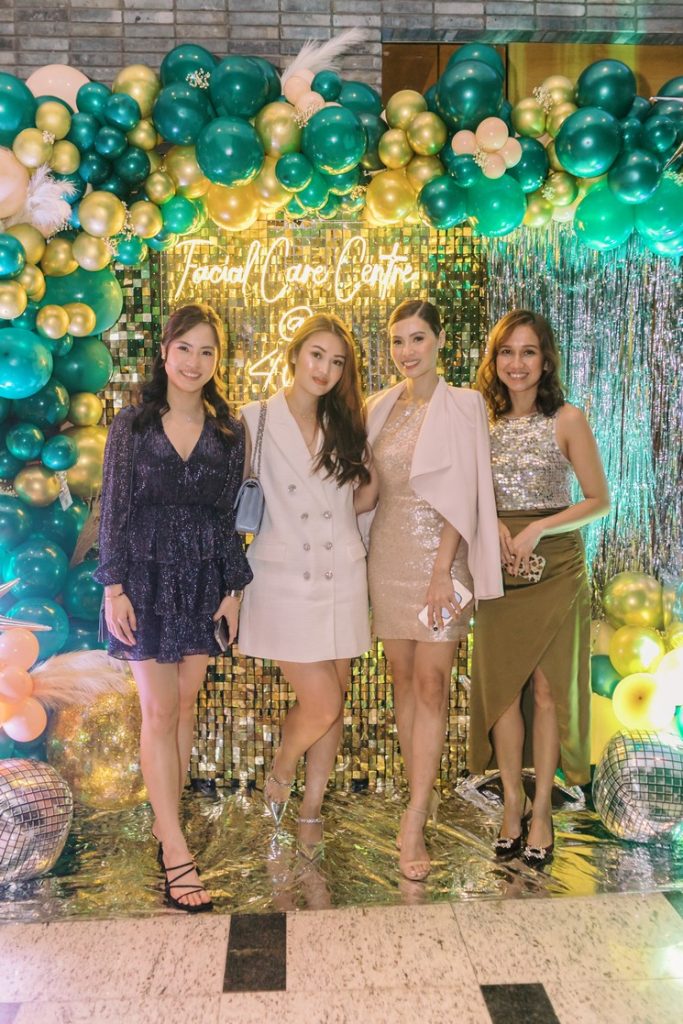 Facial Care Centre treatment experiences were shared throughout the night and my other seatmate, Danessa Onglatco, shares the same sentiments as I do regarding Thermage FLX— it delivers visible results of defined facial contours, reduced fine line, and a more toned neck. Nothing sounds better than instant results that progressively improve over the following months.
It was an evening of good food, light-hearted conversations, and special treats as Thermage FLX treatments, EvolveX packages, and Svenson Scalp Corrective packages were raffled off to cap the evening. Logane Echavez, Liza Tan Mills, Kyle Miguel Wong, and Mikaela Pacubas were the night's lucky winners. But no one left empty-handed as each guest went home with exclusive giveaways of skincare products from Repêchage, Svenson hair care line, and a crystal diffuser to remember the night.