Taking the Cebu dining scene by storm since opening in September this year, modern continental cuisine restaurant Bell + Amadeus now elevates your holiday eats with the introduction of festive seasonal items.
Chorizo Amuse with Squid Ink Aioli
Imported Spanish chorizo picadillo figures into a génoise cake batter to lend a sweet-savory meatiness to the crumbly, moist, lightly sweet pastry combining contrasting flavors into one sublime bite. Delicious on their own, a squid ink aioli adds a briny, garlicky note to the mouth party.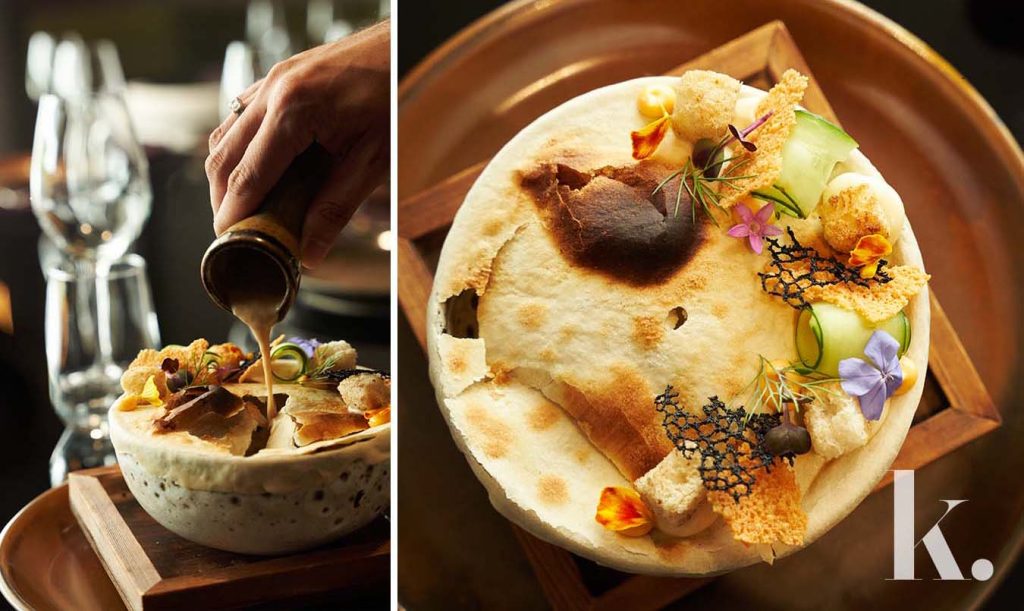 Wild Mushroom Soup
Croutons, parmesan crisps, edible flowers, and microgreens top a pastry shell that breaks into a creamy, flavorful blend of porcini and shitake mushrooms in an earthy-mealy, warm hug-in-a-bowl.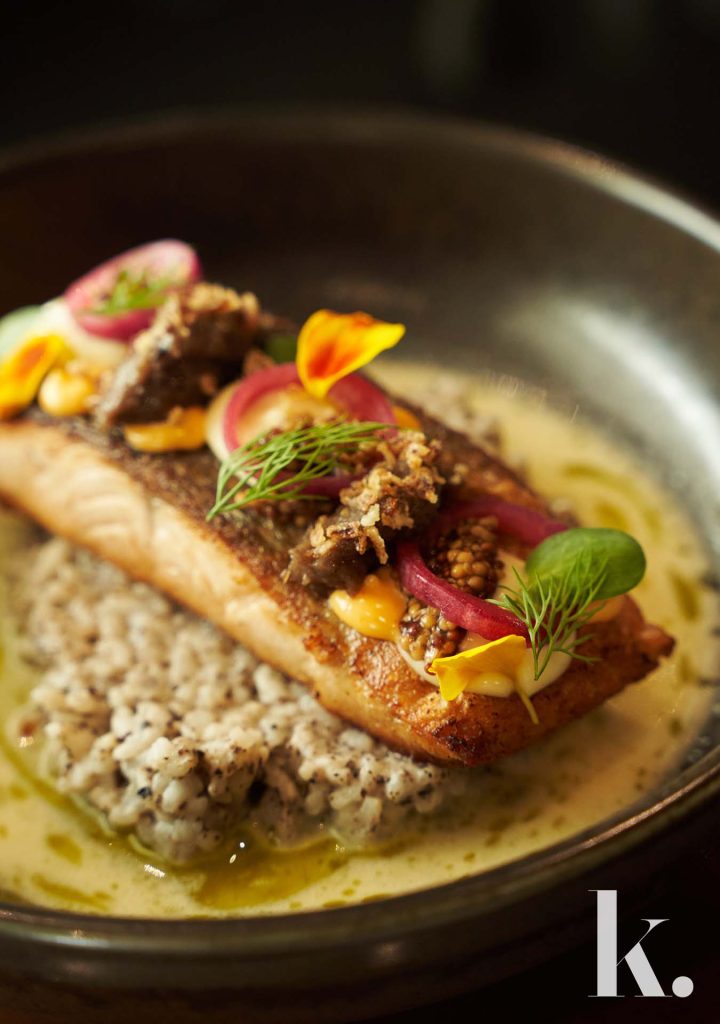 Vermouth Truffle Risotto with Pan-Seared Salmon
A touch of vermouth adds bright herbal notes to this creamy and decadent risotto drizzled with fragrant and flavorful leek oil. Perched on top is a perfectly pan-seared salmon crowned with salmon roe, smoked onion puree, crispy shallots, pickled mustard seed, Sriracha mayo, and red onion pickle.
Citrus Glazed Chicken, Pesto Mash, Caramelized Apples, Chorizo-White Wine Sauce, and Balsamic Glaze
In their take on the familiar Orange Chicken, a citrus glaze coats breaded chicken cutlets with a lip-smacking tang while caramelized apples add some sweetness and texture. Pesto ups the creamy mashed potato ante as a chorizo-white wine sauce adds a nice depth of flavor.
Pork Wellington with Gouda Mashed Potato, Cranberry Caviar, Cherry-Red Wine Sauce, and Pork Jus
The classic Wellington recipe indulges the local love of pork to pull off what is already a culinary challenge with nothing short of a chef's kiss.
Flaky pastry envelops succulent pork loin to pair with a Gouda mash. Pork jus harks to Lechon Cebu drippings as a luscious cherry-red wine sauce and cranberry caviar pull back on all the richness with dark, fruity flavors.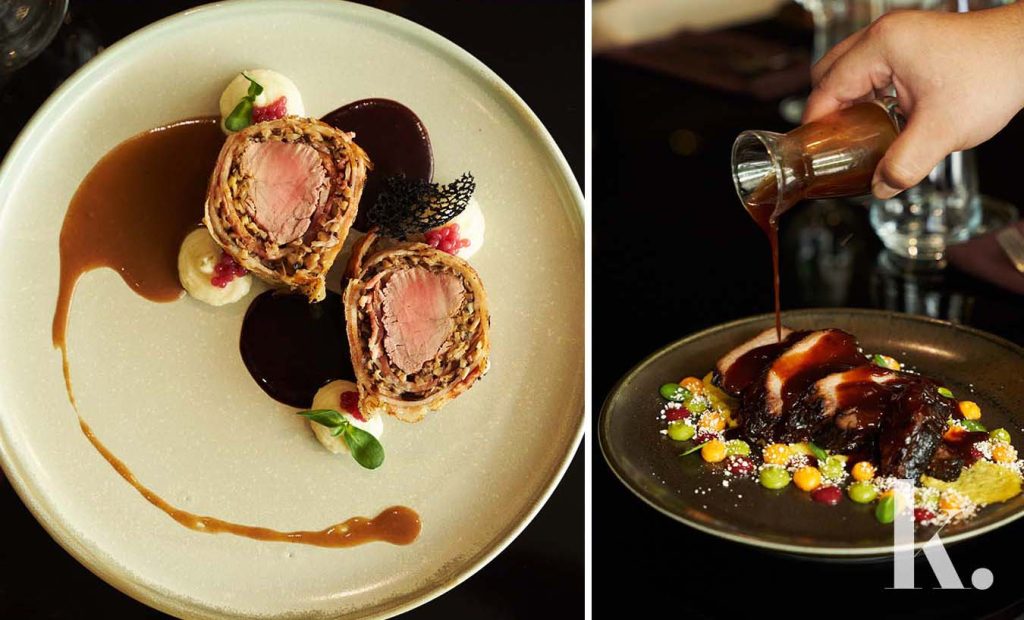 Back Ribs, Corn Puree, Raspberry Gel, Green Peas Puree, and Barbeque Sauce
Back ribs never fail to make an appearance on Chef Bibo's table at Christmas. Taking visual inspiration from mistletoe, fork-tender pork ribs are festooned with creamy corn puree, tart raspberry gel, and green pea puree. A generous dousing of smoky and piquant house barbeque sauce finishes this sharing plate for a fancy feast with a touch of home.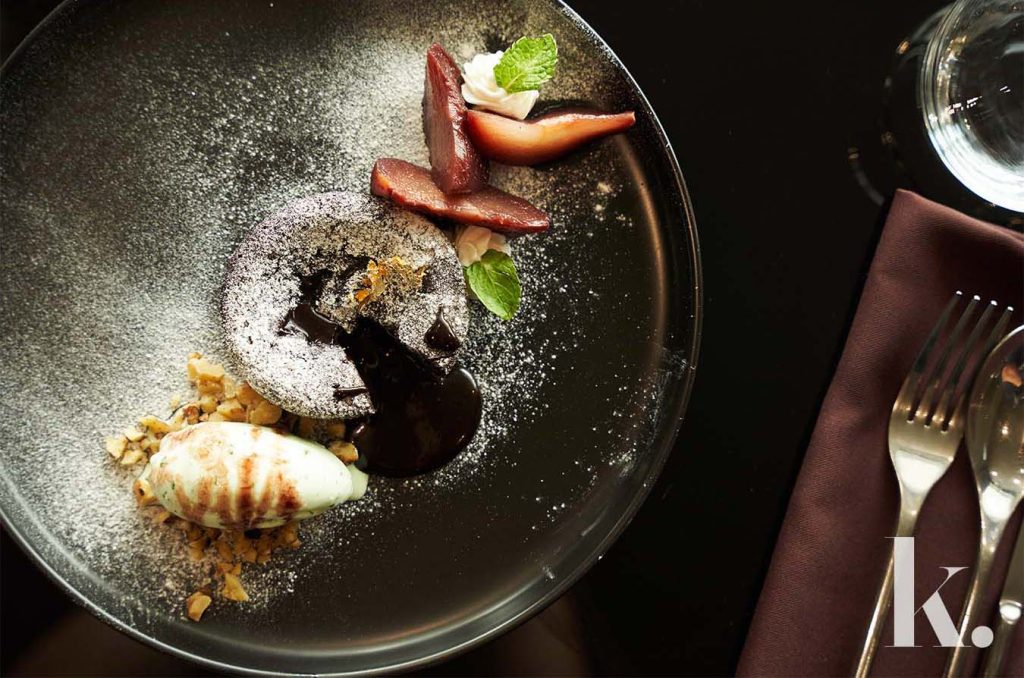 Chocolate Lava, Pesto Ice Cream, and Poached Pears in Red Wine Sauce
Misa De Gallo mornings make their way into the quintessential chocolate lava cake with native dark chocolate as aromatic poached pears in velvety red wine sauce hint at the seasonal fruitcake. Basil adds an herbal twist to the classic a la mode vanilla to complete this festive cap to a meal.
Bell+Amadeus is open Tuesday to Thursday from 10:00 AM to 11:00 PM, and Friday to Sunday from 9:00 am to 11:00 pm at 88th Avenue, Kasambagan, Cebu City. Walk-ins are welcome. Reservations encouraged. For inquiries and reservations, please contact 0968 899 8994.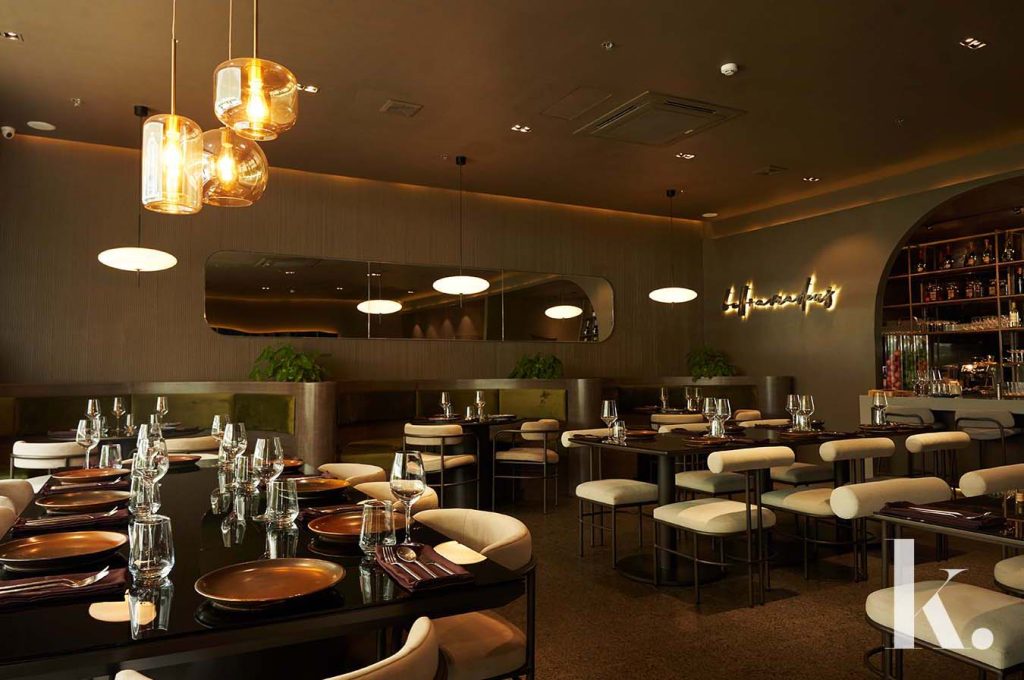 Photography Adrian Agpasa