Every July, the Philippines celebrates Nutrition Month. Some of us might remember Nutrition Month as an excuse for a poster-making competition in high school, or some random theme to just slap onto a month. But malnutrition is a big issue in the Philippines, which is why the National Nutrition Council and the Department of Health are trying to remedy that. With concerning incidence rates of heart disease and diabetes in the population, sticking to a healthier diet is more important than ever. 
We've already discussed the four pillars to keeping a healthy, balanced diet, and now, we take a look back at these healthy options for your next food trip, as seen on Keeta.
Diet in a Box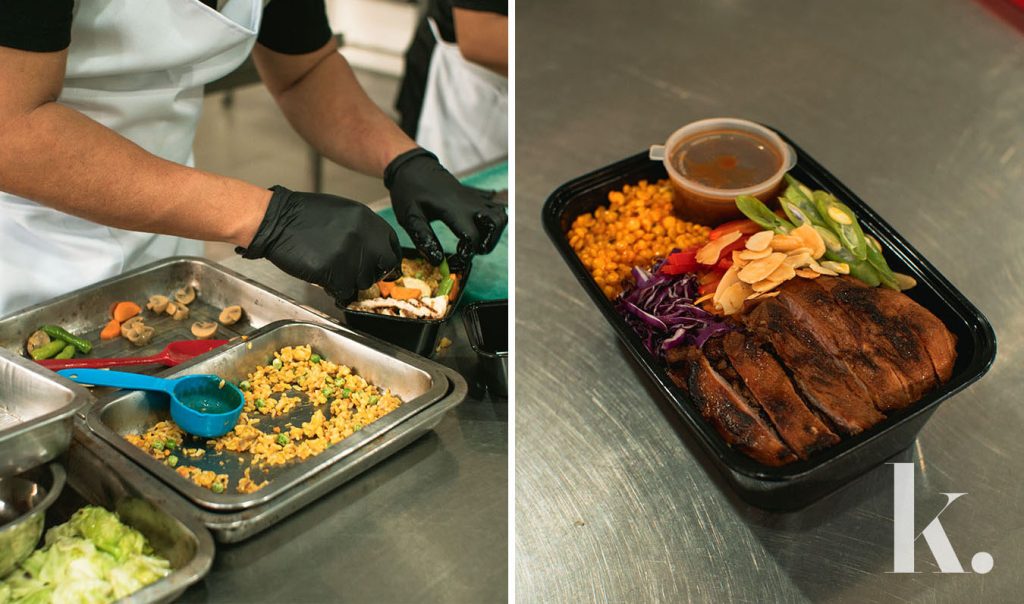 What started as a mere help-me-out-with-my-meal-plan friendly conversation turned into an outburst of interest as Chime started showing off his meals via social media: "I asked him to help me out prepare my entire week's meal plan. Surprisingly, he challenged me with a lot of vegetables. It worked for me. I started showing it on social media. My circle got intrigued."

Chime admits that he found it very difficult to dig into a spoonful of greens. But as Chef Bibo introduced to him a creative way of planning out weekly meals, Chime, including everyone in the office he worked at, noticed how he immediately shifted to a healthier way of eating: "My colleagues asked me to prepare for them the following weeks and they all liked it."

[Chime says], "I have this vision where I am part of a growing community where the vast majority are educated about the benefits of wellness." Slowly but surely, Chime is sure that he has played a role in influencing his community to observe a healthier lifestyle for the sake of the next generation.
Read more: Diet in a Box Leads Cebu's Health Revolution by Martie de Castro
Happy Hippos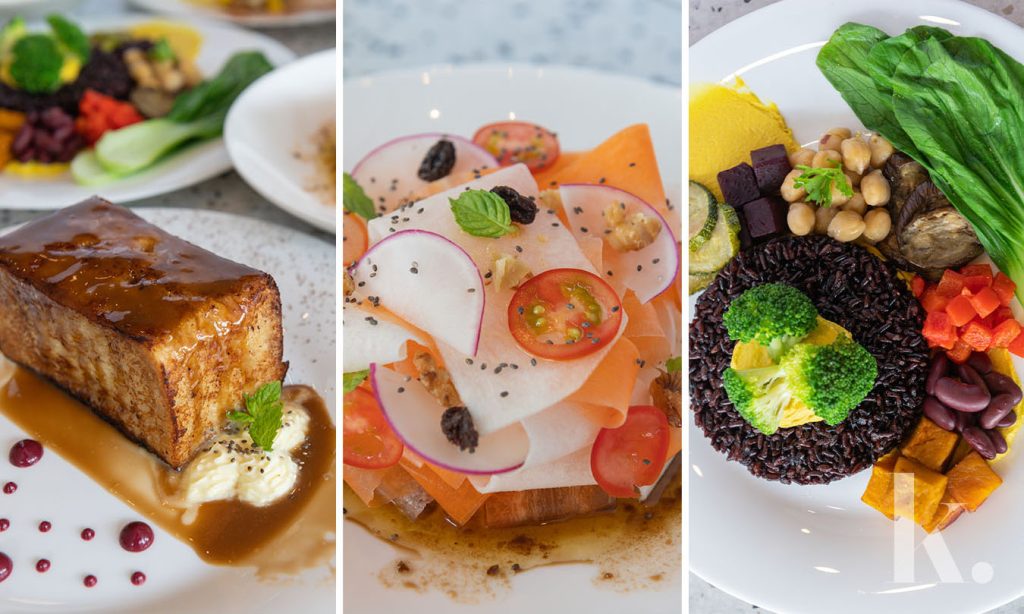 Happy Hippos, located at Streetscape Mall in Banilad, definitely doesn't give up any of the benefits of fresh, healthy food while providing convenience and great taste: the vast menu is familiar, with dishes like French toast, beef sliders, and jambalaya, yet very clearly made to be much more nutritious than standard 'healthy' fare served in other restaurants as an afterthought.

The beginning was not easy, no thanks to the strange attitude many Cebuano diners have when it comes to eating healthy food. As Eryn recalls, people would pass by curiously, only to walk away once they saw the restaurant's health-conscious offerings. "I realized 'staying healthy' is not a good thing, because [for some people] healthy means it's not tasty."

This correlation has proven to be false, especially at Happy Hippos. While you don't forget that what you're eating is good for you, you might find yourself surprised that something made to be healthy can be so delicious and filling at the same time. "Some people come in, they think our portion is very little, but because the quality is so good after they finish it, they're surprised. They didn't expect themselves to be full." The dishes certainly feel very hearty, and all without the use of any unhealthy, unnecessary chemicals or ingredients that seem to be universal these days.
Read more: Happy Also Means Healthy at Happy Hippos by Bernice Quimbo
Better Food Market
The idea of introducing "Cebu's #1 Online Market for Health Nuts (and not-so health nuts)" was always at the back of [Andrea Aldeguer's] mind. "I knew the ultimate key to my vision would be to debunk any negative preconceived notions people had about healthy eating," she said.

Through this business venture, Andrea wants to debunk the misconception that there is a direct correlation between the way you eat and your body image. She recognizes that our society associates being healthy with a certain body type while forgetting all the other physiological and psychological benefits to having a healthier lifestyle. Healthy eating also doesn't promote a black-and-white or all-or-nothing mindset. She believes that healthy eating shouldn't make you feel deprived, and that food shouldn't be labeled as good or bad. Most importantly, healthy eating doesn't have to be a miserable process. Healthy eating, to her, is a fun journey of discovering what works for you.
Read more: Andrea Aldeguer Knows Better Food—And Where You Can Get It by Janna Yuvallos
The Garden at Soul Sierra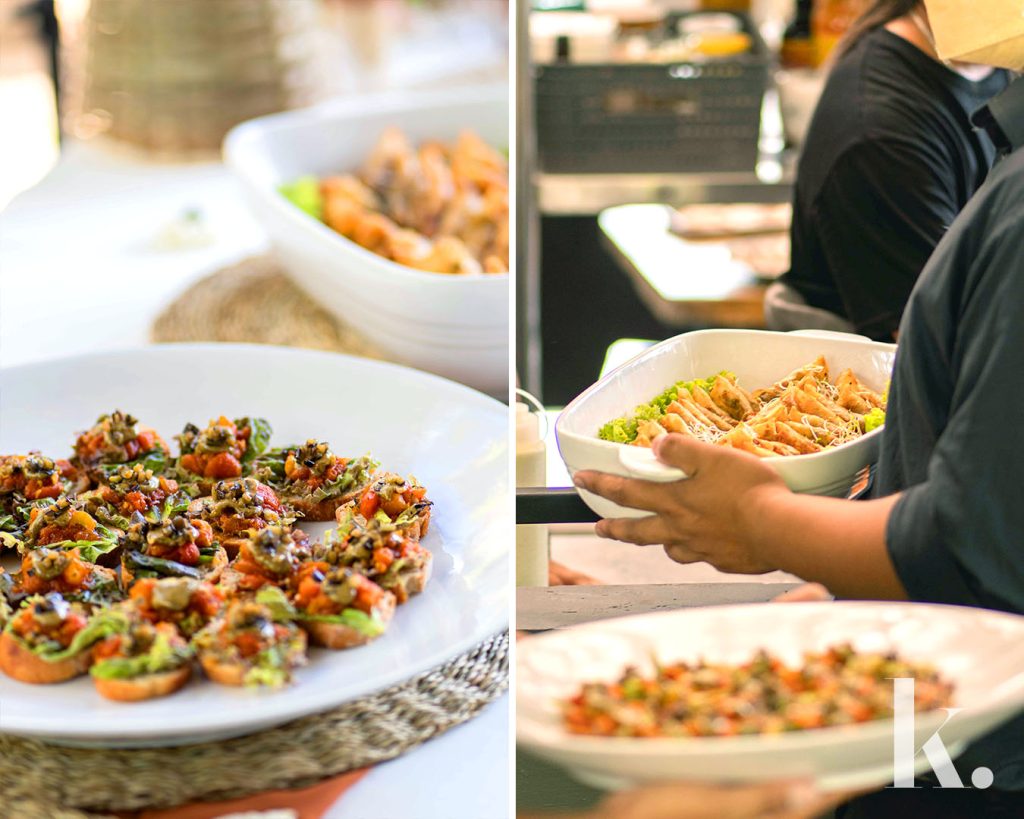 Prior to the reopening, Soul Sierra's restaurant, The Garden, only served vegan options. Now, they've expanded their menu to include non-vegan dishes with organic chicken, duck, and tilapia, to name a few. Kym's sister, Divine, is the one in charge of the restaurant and collaborates with Chef Jillian Reyes to create a menu that's more inclusive while still maintaining clean, healthy food. "This is really like trying to not just connect with yourself, but connect with everything that you do and put into your body," Kym shares. The Garden truly redefines comfort food with delicious selections that promote healthy habits and mindful consumption.
Read more: Enjoy Mindful Experiences at Soul Sierra by Micah Almazan