For some of us, "sibling partnership" might mean sharing the last cookie in the cookie jar instead of fighting over it. Or, when you're a little older, working together to cover up each other's unauthorized sneak-outs.
However, these siblings are taking things a step further by forming a business together. At a time when everything was put on hold due to the pandemic, three sisters formed Gorilla BowlZ to serve their community out of necessity, to give comfort and nourishment.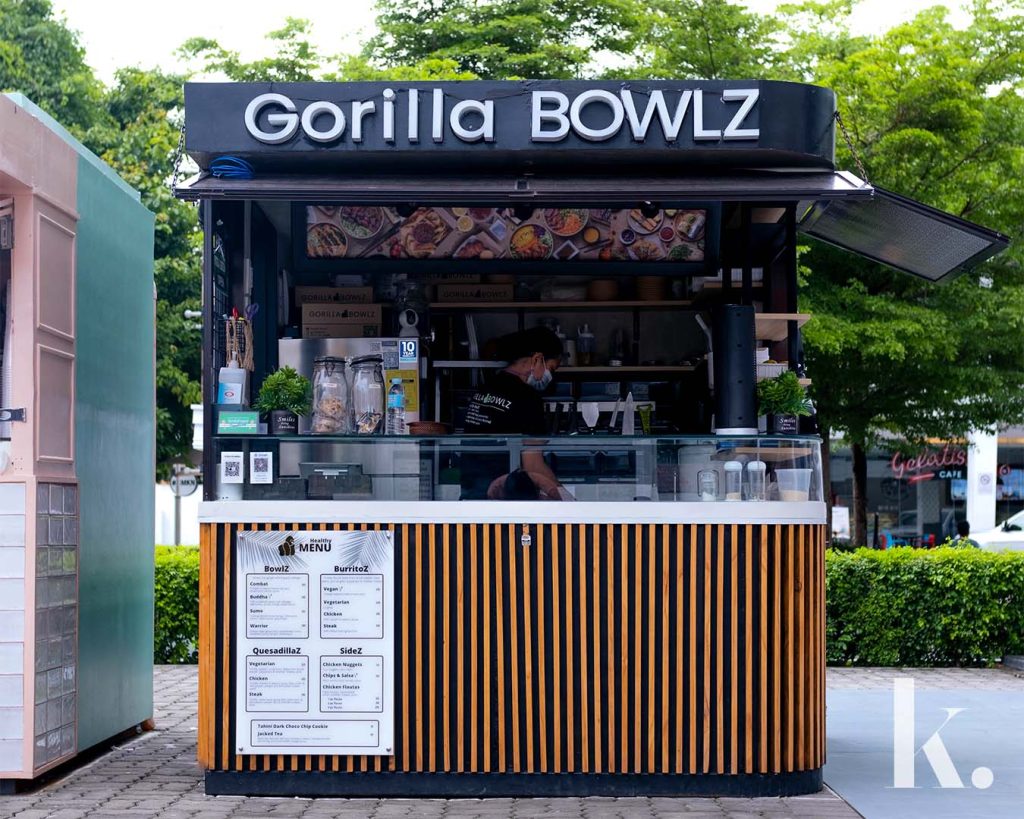 An expert in holistic nutrition and culinary arts, Chef Lorrie trained in San Francisco, California. Ronna is a certified Les Mills BODYPUMP instructor trained in Kuala Lumpur and also a member of the athletic achievement community. Kim trained under David Swenson in Hong Kong at Pura Yoga, where she teaches Ashtanga yoga. Together, their goal was to cater to Gen Z's "gorilla buffs", individuals who hold a strong belief in the importance of maintaining a healthy lifestyle and a strong immune system.

Gorilla BowlZ is a healthy, fresh, high quality alternative to fast casual dining. They offer brown rice bowlZ with ginger-tahini sauce, no-rice burritoZ, quesadillaZ, sideZ cooked in coconut oil  (like chipZ&salsa, nuggetZ and flautaZ), freshly baked tahini dark chocolate chip cookies, and jacked tea (freshly brewed black tea with honey and house made orange syrup).

The sisters take pride in using whole food ingredients that are unprocessed and unrefined, or as close to unprocessed or unrefined as they can possibly get. Eating a good portion of vegetables, protein and grains cooked in good quality oils will go a long way when it comes to your health. Olive oil is used to sauté the vegetables, and coconut oil for high heat cooking. Then, just before serving, their meals are well-packed in eco-friendly containers because they also care about their impact on the environment. 
With a simple menu that's easy to choose from, Gorilla BowlZ has quite a few bestsellers. Their best-selling item in the BowlZ menu is the Sumo, or their Ahi Tuna Tataki. Also a favorite among customers is the steak burrito, made with grass fed ribeye steak that's been cooked sous vide medium well. They also don't add rice to their burritoZ to make it guilt-free. 
GorillaBowlZ's mission is commitment to quality, the environment, and happiness. "We adhere to the 'eating for health' philosophy, and we believe that the secret to a delicious meal is the love that we put into our craft," said Lorrie. "We believe in supporting our local community by purchasing from small local suppliers, and we see the value that independent farms and local markets provide to our community," she added.
The team behind Gorilla BowlZ is helping their community to be proactive, making living a healthy lifestyle more accessible for those who are less mindful of the food they're eating. More than just serving healthy food, Gorilla BowlZ is also educating and bringing awareness on how to be a conscious consumer.
"We are in the business of problem solving. Having this in mind, you know that problems are inevitable and it's there for us to be solved. Also, we are leaders and our job is to find that same leadership quality in someone and cultivate it," Lorrie shares.
So what's next for GorillaBowlZ? Currently, there are plans to expand in Cebu and, later, in the Philippines and around the globe. People who travel frequently would really appreciate the flavors of fresh herbs and exotic spices giving their dishes a unique taste of California, Eastern Europe and Asia.  
Photography Kyrra Kho