"I like working with barong because I think it's more sustainable. And it represents our culture and heritage," says Kelvin Morales. His recent pop-up in Cebu, beautifully displayed at the Neil Felipp Boutique, gave us a chance to admire his collections up close. Most notable, of course, were the tailored barongs with intricate, sometimes whimsical designs embroidered on them.
Despite his age, Kelvin has already made a name for himself as one to watch in the local fashion industry. He started his brand in 2018 after he graduated from De La Salle-College of Saint Benilde. Since then, his creations have featured in editorials, exclusive pop-ups, and on many celebrated Filipino style icons. Just recently, his designs earned him a spot on the PHxTokyo program, a CITEM initiative. Through PHxTokyo, he was able to show off his creations to Japan's buyers and industry insiders.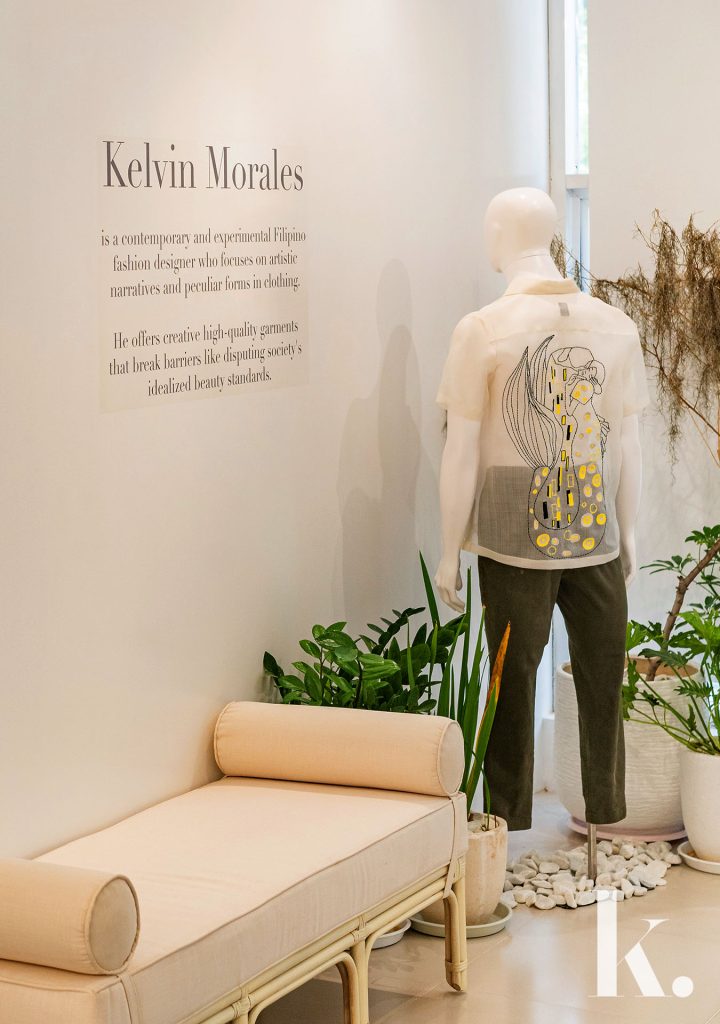 Perhaps one of the reasons Kelvin stands out is his outlook. "I consider myself an artist, not just a designer," he explains. Clothing as wearable art is no new concept, but it's clear Kelvin really takes the notion to heart.
In fact, one of his collections takes cues from the strokes and shapes of Gustav Klimt's work (this writer's personal favorite from the pieces on display). Kelvin chooses to find inspiration everywhere, including trash. One of his pieces is a waterproof jacket printed with ethereal-looking gradients of blue. Kelvin shares that this was inspired by discarded plastic bags in the rain.'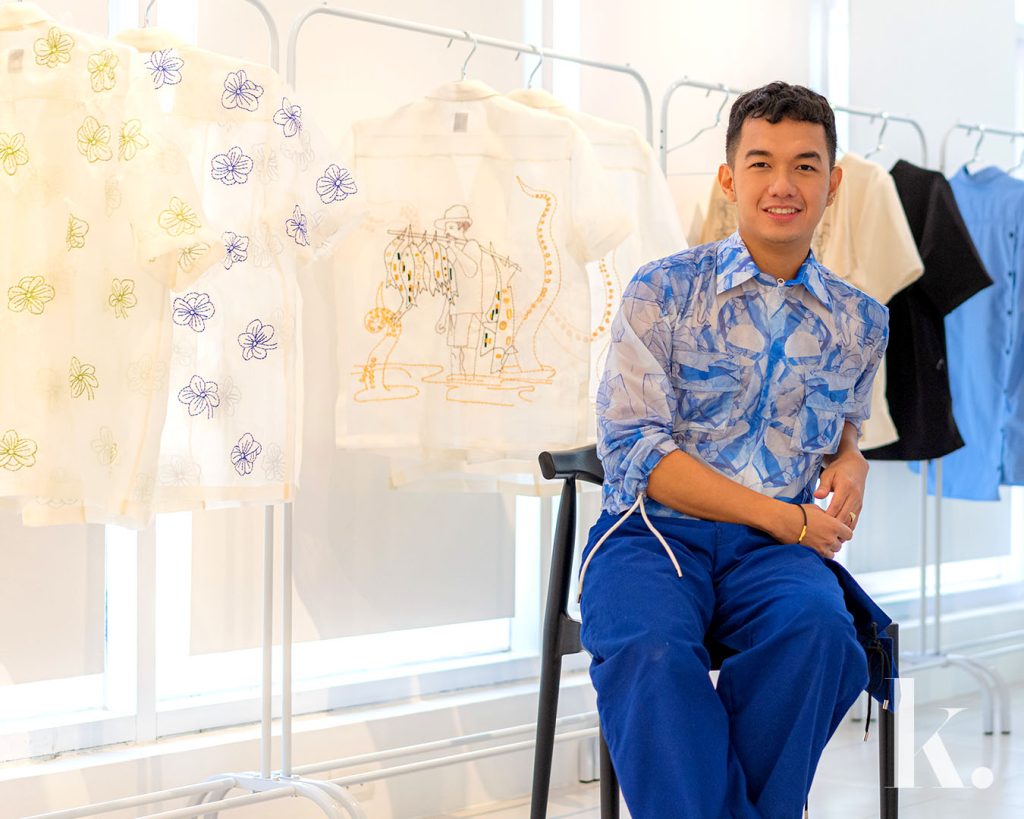 "[It's like] the dark side of inspiration," Kelvin shares, contrasting the statement with a laugh. "I think there are different layers or aspects. You can get ideas and inspiration from darkness also."
Because of this, Kelvin hopes to collaborate with more artists in creating designs for his barongs, one of which is Cebu's Andre Chan. "I'm trying to expand my brand to accessories, and trying to be more into the art industry," he continues. He adds that working with people with different creative visions inspires him to push his own designs further.
Whatever the case, we're certainly excited to see what else Kelvin has up his sleeve. Hopefully another pop-up in Cebu?
Shop Kelvin Morales online, or get updates on his Facebook and Instagram.
Photograpy Ted Bermudez