If there's one cuisine that I could eat solely for the rest of my life, it's Asian cuisine. With the many flavor profiles that Asian cuisine has to offer, you're bound to find something to curb any kind of craving. And with the bustling food scene in the city, there's always something new to try.
An up-and-coming restaurant is dá.yun Asian Noms. Noms is what you'll look for, and noms you will definitely find. You'll find all sorts of noms from small bites, mains, soup, salads, sandwiches, noodles, dumplings, dessert, drinks, and even cocktails! Okay, now catch your breath. This isn't like singing The Sweet Escape by Gwen Stefani.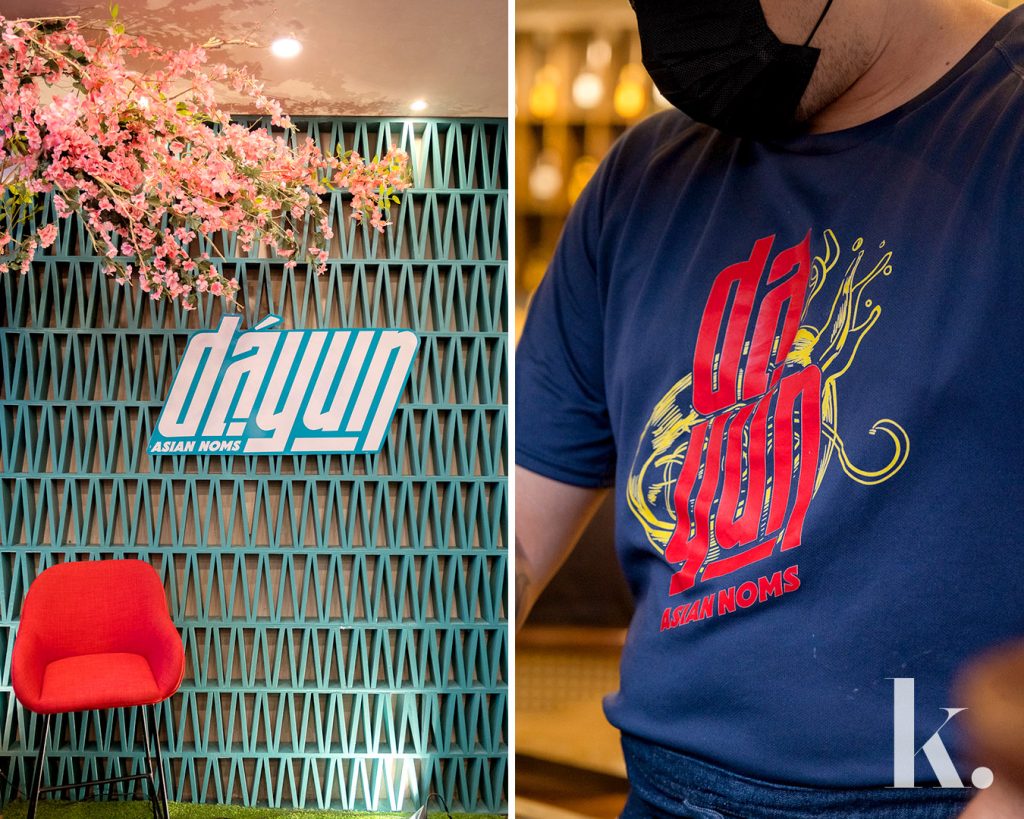 dá.yun Asian Noms is on a mission to take us through the diverse and vibrant culinary scene of Asia by means of food and a fresh and hip dining experience. With Asian-fusion dishes, you get flavors from all your favorite dishes in one sitting. When you walk through their doors, Asian elements like Chinese lanterns, rattan chairs, and a burst of colors greet you with a warm welcome. As they say, "Come for the noms. Stay for the vibe."
Notcho Nacho is a crowd favorite, and it's a good dish to start. Unlike your usual nacho, it has a Korean twist. Another good dish to start is Shrimp on Toast (because everything is better with bread!), which is deep-fried shrimp toast with truffle sweet and sour sauce. I know, mouth-watering.
Of course, a staple in Asian cuisine is dumplings. What makes a good dumpling is a good wrapper, and dare I say that dá.yun cracked the code. A knock-out was the crab rangoon. Crab and cheese were married to form the perfect pairing of textures: fluff and crunch. If you're a sucker for cheese, this is the dish for you.
A variety of mains and noodles might overwhelm you, but that's what we're here for. The Chicken Aati, dá.yun's version of the Malaysian Nasi Lemak, is a good choice. Their rendition has an added sweetness and crunch. Another top pick is the Tare Smoked Bangus Belly. Inspired by Unagi, the sweet soy glaze compliments the sweetness of bangus and the smokey flavor well. Last but not the least, the Phad Thai is rad thai. Phad Thai is a favorite Thai stir-fried rice noodle with tofu and chicken, and for good reason.
Pair your meal with Mango or Strawberry Yakult, and you're good to go. If you have a sweet tooth, you're in luck. Soft serve is available in milk tea and ube cheese flavors. A big plus is that the milk tea soft serve comes with boba. Yup, you heard that right. If you're looking to unwind after a long day or simply because it's the weekend, try the Butterfly Pea Tonic or the Hibiscus Highball.
Find dá.yun Asian Noms and get a plateful of your favorite Asian noms at the Level 4 Garden Area of Ayala Center Cebu, or get your Asian noms delivered through Foodpanda. Like and follow dá.yun on Facebook and Instagram @da.yunasiannoms to find out more.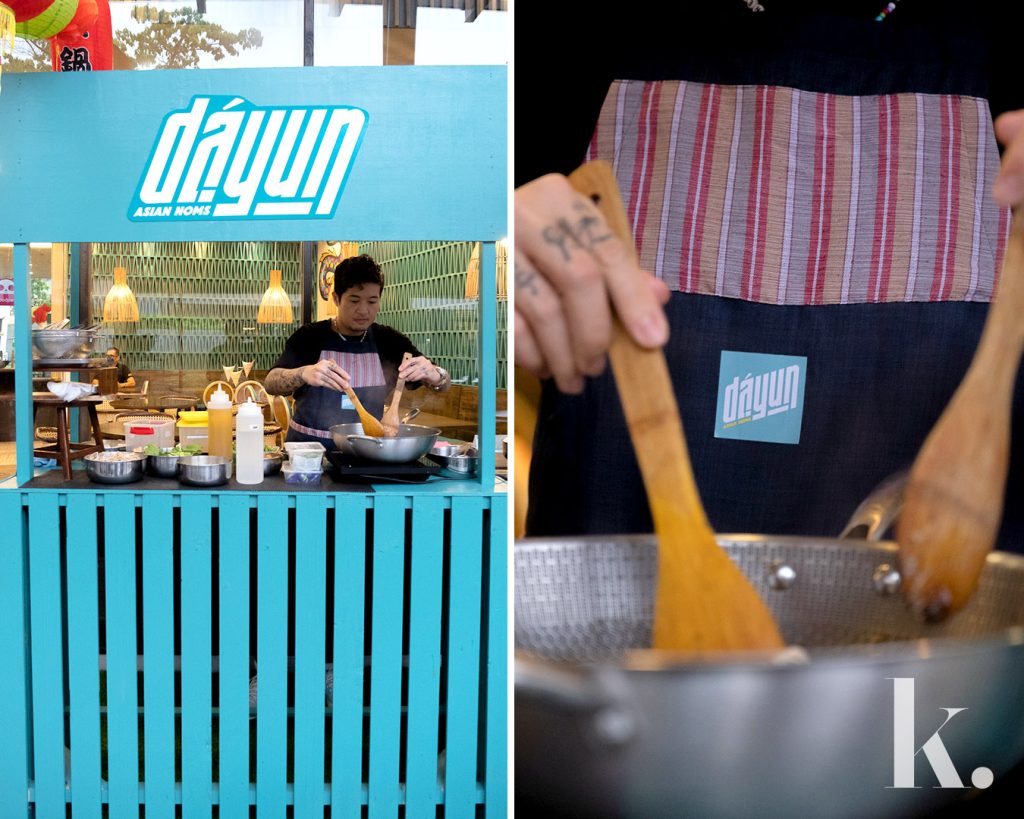 Photos courtesy dá.yun Asian Noms