Desayuna mucho come más, cena poco y vivirás. This Spanish saying means, "Eat a big breakfast, have a bigger lunch, have a light dinner, and you will live a long life." This saying is the veritas of Barcino.
A well-established name for Spanish cuisine in Manila, Barcino has made its way to the city of Cebu. With 15 branches in Metro Manila and over 15 years of experience in the industry, you're sure to have an authentic Spanish culinary experience. Its first branch outside of Metro Manila is now open at NUSTAR Resort and Casino.
Named after the Latin translation of Barcelona, Barcino prides itself for its time-honored Northern Spanish recipes. Executive Chef Nicholas Diaz from Bilbao, Spain leads their kitchen in creating Spanish staples. To give you a genuine dining experience, Barcino uses traditional techniques in creating their signature dishes. As if that isn't enough, they also source only the finest ingredients directly from Spain.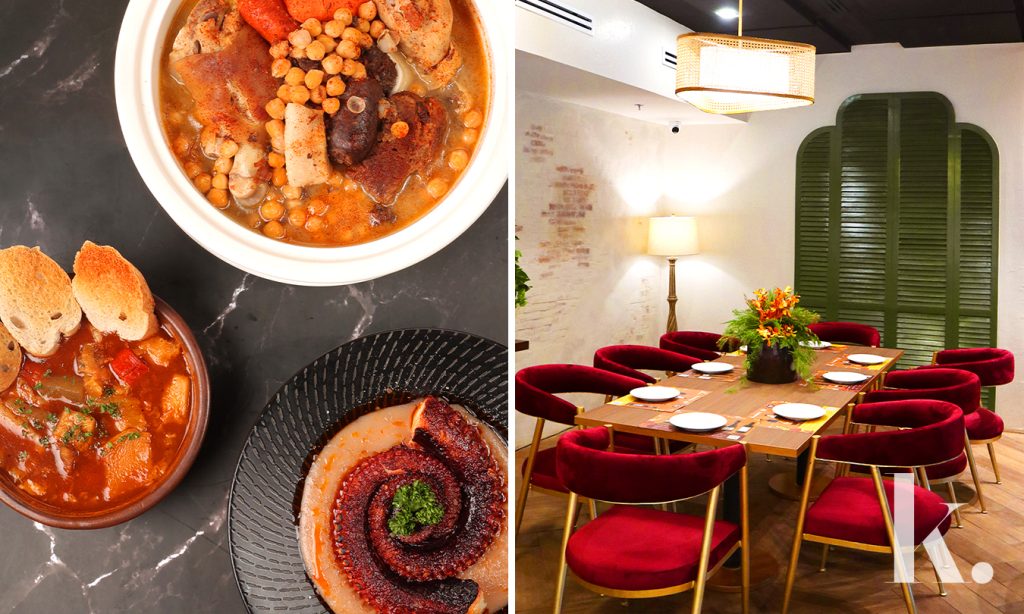 Barcino's menu features hearty paellas, mouthwatering tapas, and unique regional dishes. Start your meal with delicious croquetas. If you can't decide which flavor to choose, get the Croquetas Mixtas. Follow it up with a favorite, the Arroz del Senyoret, which is a seafood paella with tiger prawns, squid, and mussels. You'll also find revered staples like Paella Valenciana and Paella Negra. Worth the splurge is the Jamón Reserva Carving, and the Cochinillo.
Experience Spain everyday with Barcino's food, and be whisked away to different parts of Spain—to Madrid, to Valencia, to Salamanca, and to Barcelona—through the restaurant's unique dining area spaces. Designed by Cyndi Fernandez of Moss Manila, the design aesthetic is a cohesive blend of tradition and modernity.
Staying true to their roots as a wine bar, the restaurant houses an all-glass wine room with an extensive wine collection curated by Ricardo López of Bares and Estrellas. With over a hundred wine labels, Barcino carries a well-selected range from notable wine regions like Spain, Chile, California, South Africa, and France.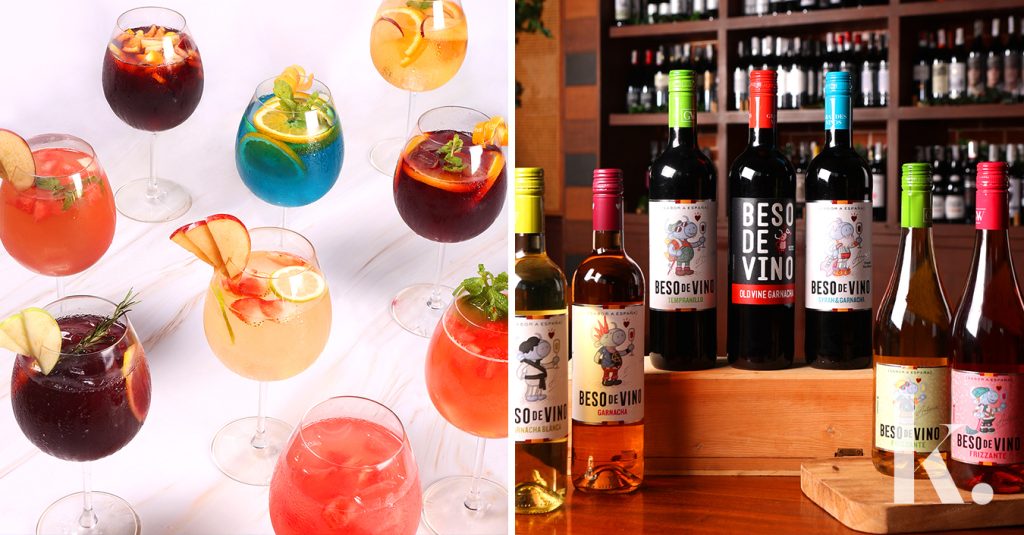 Holding true to their promise of offering vibrant flavors, Barcino also has a selection of sangrias and cocktails worth trying. Their signature sangria is the Sangria Tinto. Have it by glass, by pitcher, or by the bottle! Their signature cocktails include the Barcino Spritz, Rosado Gin Tonic, and Tinto Mojito. Classic cocktails include Moscow Mule, Vesper Martini, Classic Martini, and Whiskey Sour. Beers and ciders are also available.
Barcino is offering a special 20% discount for customers who reserve a table three days in advance. Spend Php1,500, and get a free Club del Vino card. Their Grand Opening Promotions are valid until August 27, 2023.
From Mondays through Thursdays, you can get any two glasses of sangria or cocktails for only Php549. You can also get two paellas for only Php1,199.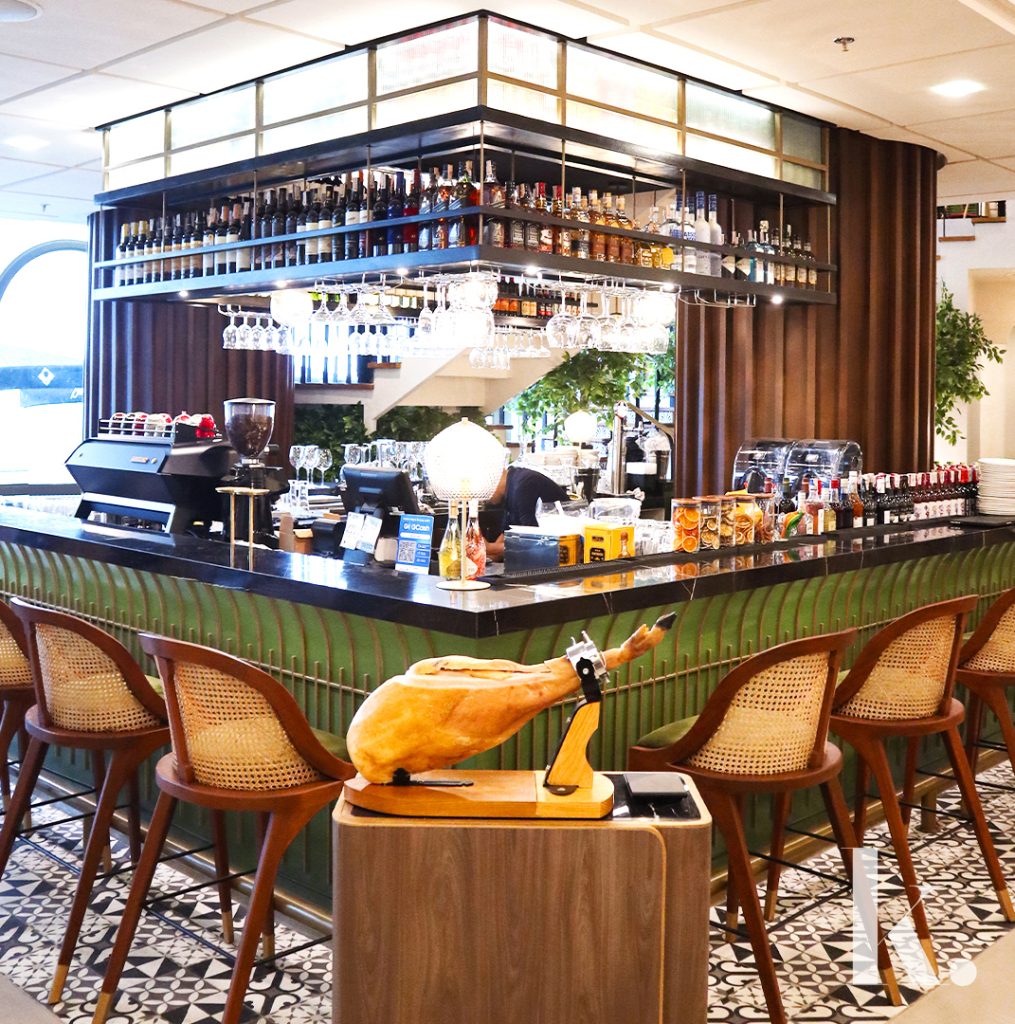 Barcino NUSTAR Cebu is open from 11 AM until 12 MN on Sundays through Thursdays. On Friday and Saturday, they are open from 11 AM until 2 AM. Check out their menu on their website. For updates and promotions, follow Barcino on Facebook and Instagram @barcinowine. To reserve a table, send a message to 0956 022 9720.