As an epicure who shares her passion with food and beverages Victoria Tancinco, founder of Polita, has got Cebuano locals buzzing about her new Filipino fusion restaurant in town. The name Polita was inspired by the character Paulita Gomez from the famous novel written by José Rizal, El Filibusterismo.
"With a few tweaks in spelling the character's name and after so many trials, I finally found what I wanted to name my restaurant," Victoria shares.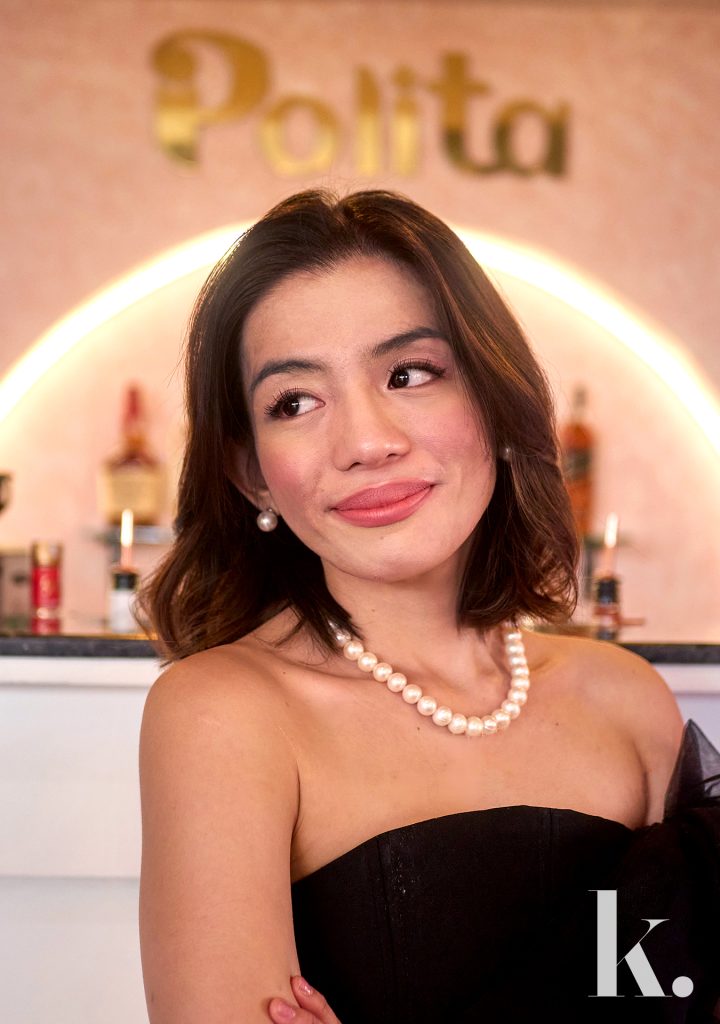 You have to admit that at a first glance —whether you're scrolling online or visiting— you would immediately get attracted to this fun and vibrant restaurant. Victoria opens up that she wanted to portray herself in the form of the branding for Polita. With several discussions with her designer of the logo and color they landed on the color pink, "which represents my personality of love, kindness, heartwarming essence, and a touch of femininity (which is universal regardless of any gender spectrum) with secondary colors of light yellow, beige, tan, and etc. Colors that are very easy and appealing to the eyes and give you a welcoming feeling, which is what I wanted to achieve with my restaurant's aura and vibe."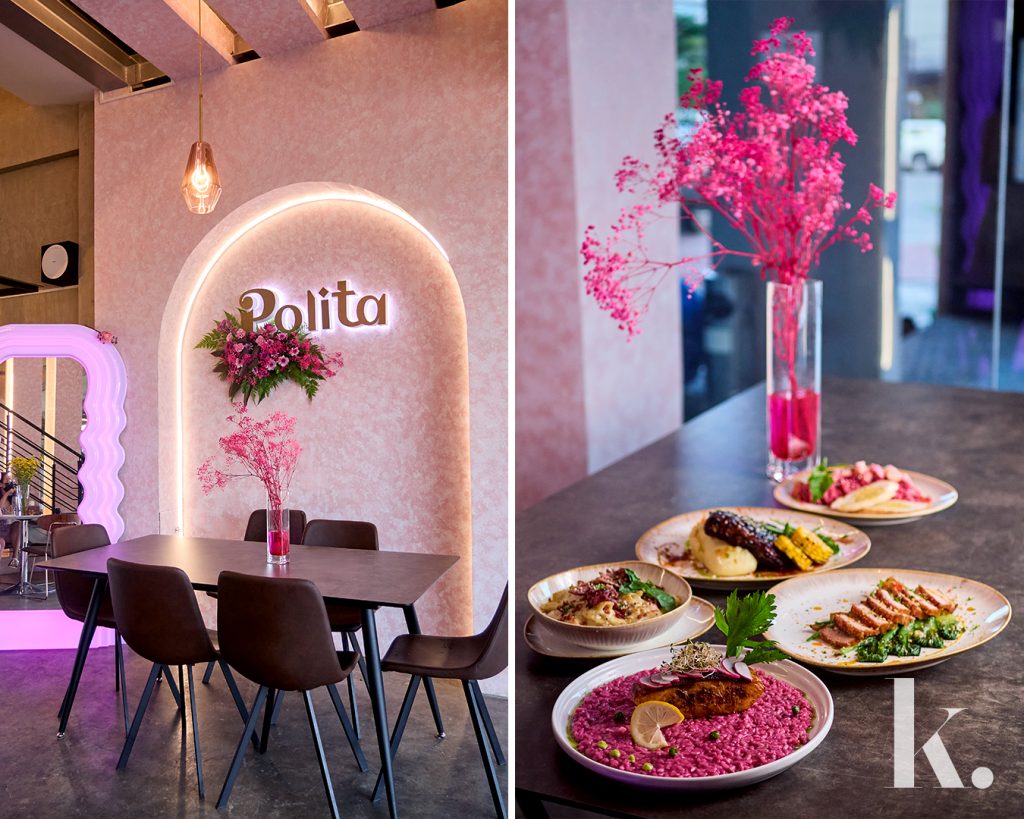 In Polita, they strive to provide their clientele with the best experience and to be as intimate with their customers as much as possible. Victoria's main goal as a business entrepreneur is "serving people and providing happiness to my patrons." With new restaurants opening up left and right, she strongly believes that building connections is what sets Polita apart from other Filipino-infused restaurants out there. "I can without a doubt say that I am at the restaurant every single day, reaching out to all my customers, receiving feedback (good or bad) and taking it constructively to be able to serve and provide better service and happiness to those who come and come back."
If it's your first time visiting, they recommend you try their signature dishes. To name a few, first up is their Salmon Polita – which consists of salmon that's rested in a bed of risotto infused with sweet beets purée and pea purée, topped with red radish & a chimichurri sauce; second is their Kare-Kare paired with Crispy Lechon Kawali topped with a creamy & buttery sauce; lastly, is their Salmon Aglio e Olio – pasta that is infused with sweet beets purée and salmon chunks. The dish is part of their Secret Menu that is only served to the customers who knows the password; Victoria wants to inject a little bit of a twist and essence of exclusivity for Polita's Special Secret Menu.
Let's unpack how everything in Polita has been carefully thought of. They established a name and branding that embraces both Victoria's personality and the richness of Filipino infused cultures. The interiors and the environment in the restaurant are visually appealing to the eye that attracts you to step right in. The effort to detail and creativity in executing their menu is present regardless if it's a secret or not. The value and importance to their customer service is at the top of their list and they want nothing more but to serve you happiness from start to finish. Victoria has created this seamless line that everything about Polita both tangible and intangible is synchronous, it's a unique blend of modern and traditional that works.
Though she has experienced some hurdles as a first-time restaurant owner and food industry business entrepreneur amidst a pandemic, that didn't stop her from taking that challenge head on. It was difficult but it built a foundation that made her much stronger and much more knowledgeable in the end. With the world slowly opening up again, we can't help but ask what are the future plans for Polita? Victoria says: "There are infinite plans for Polita that I do not have the answers to at the moment, but I know for a fact that we would love to expand and reach other areas of Cebu, and maybe even Manila."
So, if you're thinking about trying something new in town it's time to plan your next meal with friends and family at Polita, where cravings meet comfort.
Polita is open from Monday to Sunday, 10AM onwards and is located in The Gallery, Pope John Paul II Ave. Learn more about Polita on Facebook and Instagram.