Whether you're slamming keyboards, typing in "Last Minute Mother's Day Gift Ideas" on Google or simply want to skip the usual flowers and cake combo this year, worry not because we got you covered.
Mother and Child: Reimagined & Recast by 40 Contemporary Artists
Curated by Pia Mercado, Gallery Director of Qube Gallery 
One of Qube Gallery's biggest shows of the year features a theme that is well-loved by many and has left an indelible mark in art history. Its significance is widely acknowledged as seen in ancient cave paintings to the Renaissance period and eventually modern art. 
The prompt was to make an artwork about the "Mother and Child". It's quite self-explanatory since it explores the relationship between mother and child and also the complexities that come with it.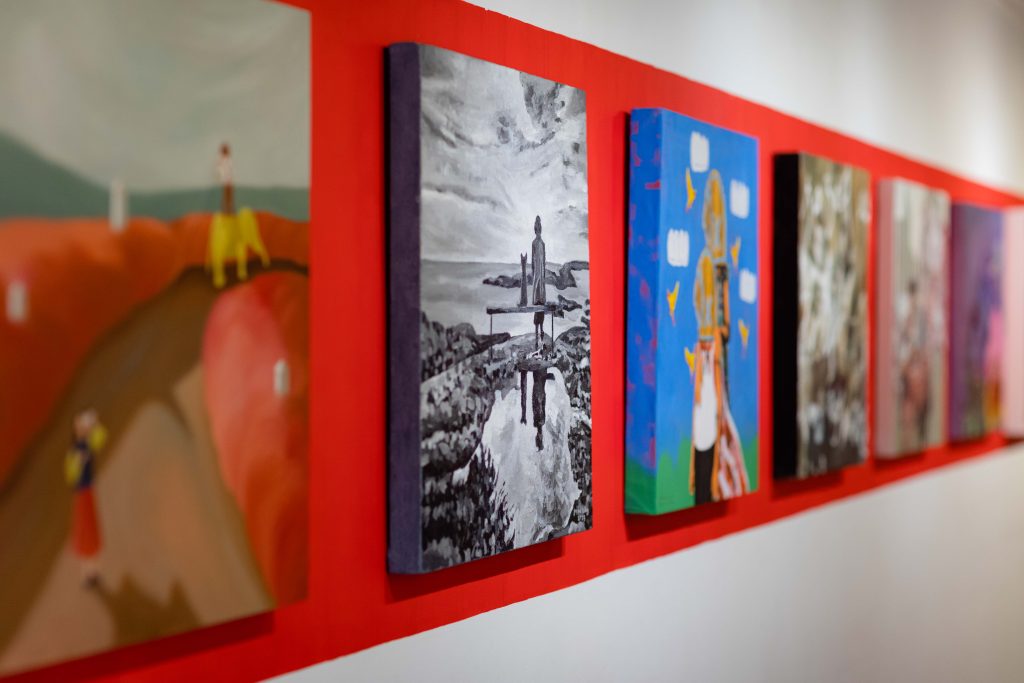 When asked about what to expect when the theme was given to the artists, Miss Pia had this to say:
"I made a conscious decision to select artists with whom I have a personal and professional connection, as well as artists whose works I am intimately familiar with. Knowing the artists and their artistic styles beforehand, I had a strong sense that the exhibition would showcase an array of different styles and techniques, each capturing the theme beautifully and expressively.
Furthermore, I wanted to ensure that the exhibition had a diverse range of artistic mediums represented. As such, I made it a point to include other art forms such as sculpture, installation, and photography, which complemented the artworks and added a new dimension to the overall presentation."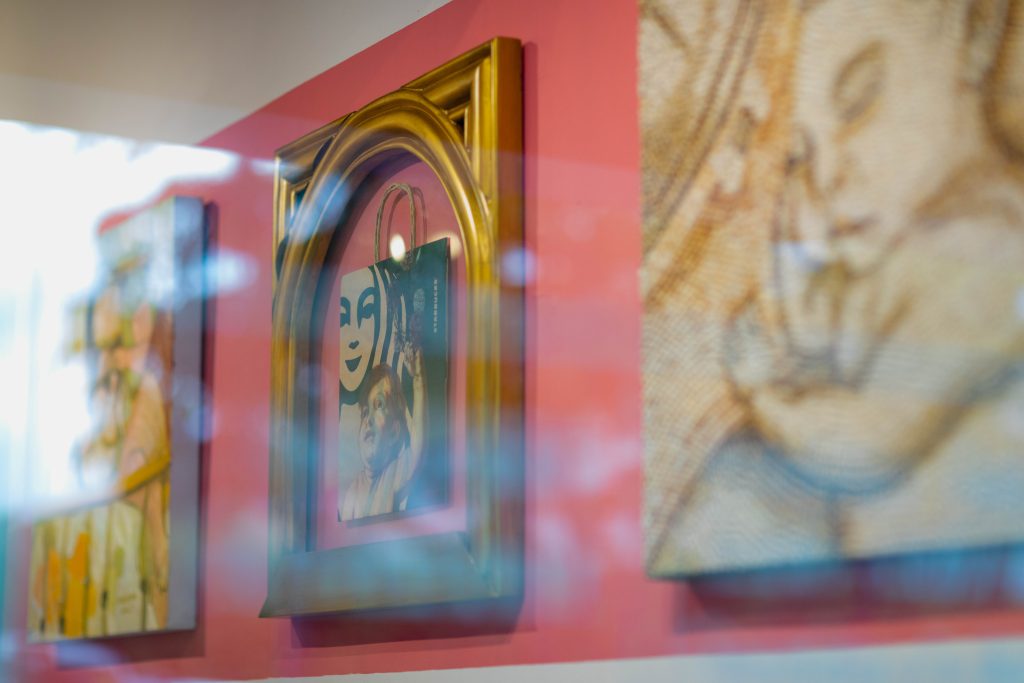 The exhibiting artists brought their own unique perspectives to the theme, based on their distinct styles and individual relationships with their mothers, or in some cases, on their experiences of motherhood. As a result, each artist presented their own interpretation, creating a diverse and multi-faceted display of artwork.
Conversations with the Curator: A Brief Q&A Session with Miss Pia Mercado
Q: What was your vision in curating the artworks considering that there are many participating artists?
"As the curator of the exhibition, I made it a priority to give each artist [the] freedom to interpret the theme of Mother and Child in their own way. I had faith that their unique perspectives would result in incredible artwork and that the different styles would complement each other beautifully in a shared space. 
It was heartening to hear from regular gallery-goers and art collectors that the exhibition was reminiscent of past exhibitions we've had at Qube Gallery. It was a reminder of the many talented artists who have exhibited with us over the years, and the impact they've had on people."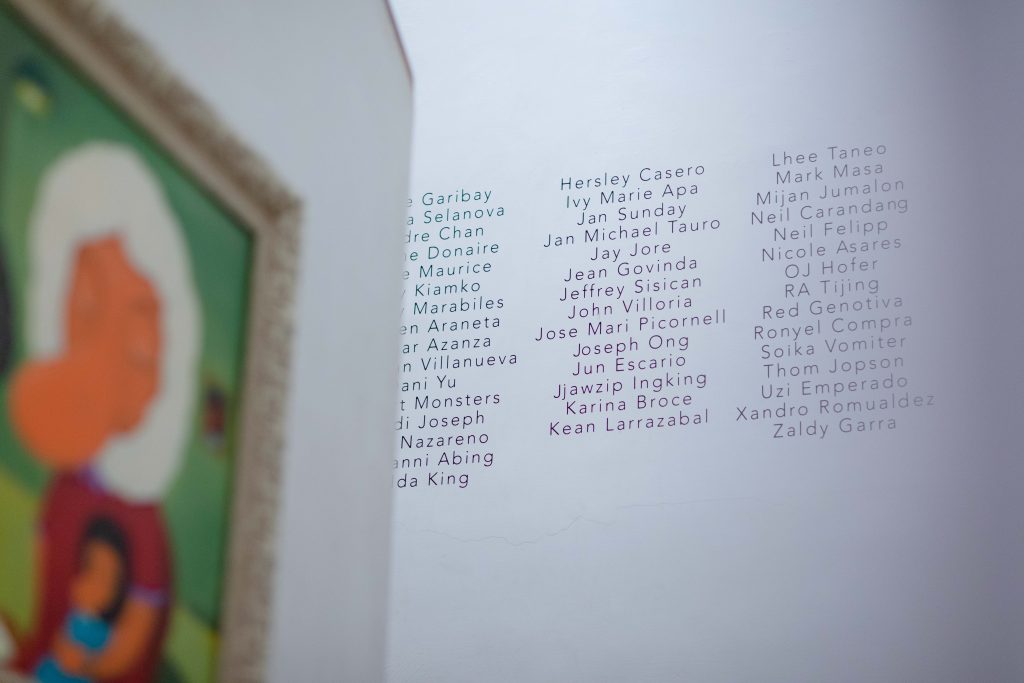 Q: In terms of Art History, whether international or local, what is your personal favorite version of the Mother and Child? What is it about that version that appeals to you most?
"The history of art is rich with a multitude of Mother and Child artworks, from ancient cave paintings to the Renaissance period and modern art. These works have left an indelible mark on art history, and their significance is widely acknowledged. Despite this, I must admit to being somewhat biased when it comes to the Mother and Child artworks showcased in this exhibition. The contemporary artists featured in this show have produced some truly stunning pieces, and I find myself drawn to their unique interpretations. It's crucial to expose oneself to various art forms, but as an advocate for supporting living artists, I believe it's essential to support and uplift contemporary artists."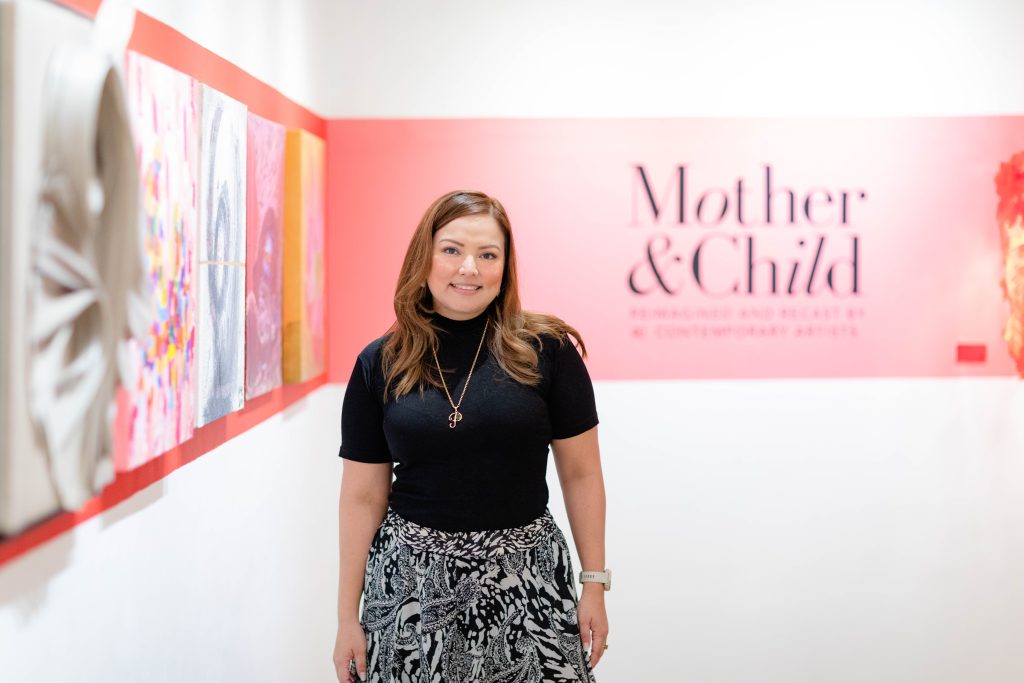 Q: As the curator of one of the biggest shows of the year, as Pia Mercado, what is your own interpretation of the theme: Mother and Child?
"Having spent a considerable amount of time in the art world, I felt compelled to curate the Mother and Child exhibition and collaborate with 40 different artists, even though I am not yet a mother myself. My interpretation of the theme is rooted in my role as a mentor to these artists, in many ways acting as a "mother figure" in their careers. Watching them grow and develop their skills has been incredibly fulfilling, and I wanted to create a platform that celebrated their talents and showcased their unique perspectives.
Therefore, this exhibition is my personal interpretation of the theme, a reflection of my deep respect for the artists I have worked with and my belief in the transformative power of art."
Nontraditional Mother's Day Gift Idea: Artworks from the 'Mother and Child' Exhibit
A personal guide to some of Victoria's favorite picks from the exhibition
On days when we can't unleash the inner artist within us, a heartfelt handwritten letter might be our go-to. Why not take it to the next level by pairing it with an artwork from your favorite artist?
Dani Yu's interpretation of Mother and Child is presented in a manner that falls under figurative abstraction. It features different shades of pink and red in the background and is layered with an array of other colors on top. "It's a figure of the mother facing her child, you know how sometimes the child doesn't care but the mother is always there" Dani shares.
Dalawahan features several one-eyed creatures performing different tasks. It perfectly encapsulates the struggle of a mother having to multitask all these little things while attending to the needs of the children i.e. the twins being carried left and right.
The raw, visceral image of a mother giving birth in Ceasar Azanza's The Miracle of Love allows the viewers to appreciate the people behind the curtain–the doctor and assisting midwives–in their crucial roles during labor, delivery, and postpartum care.
Golda King's interpretation of the theme "Mother and Child" features a woman sitting beside her dog with her back facing the viewer, with her unique dot painting style rendered in monochrome. While accommodating guests during the opening reception, Golda shares that she can't help but feel a bit teary-eyed because it reminded her of her grandmother as well.
Karina Broce's "Ilaw Nang Tahanan" is a re-interpretation of her first journey into motherhood. In July 1998, there were about 315.7 babies born every day and in that same year, she gave birth to her son at 17. Thus, the sculpture was made with 316 hand-stitched flowers and petals and 98 three-petaled flowers to signify the year. The red fabric represents the birthstone of July which is Ruby. It is her homage to every mother who had to go through the enormous task of bearing a child at a young age regardless of circumstance. Indeed, it is the epitome of a mother's unconditional love not only for her own child–but for others as well.
Photography Qube Gallery