The world was at a standstill when the pandemic hit. Everything came to a halt as we had to say goodbye to the lives we had. Instead the new normal was staying at home. There we were—frustrated, anxious, and creatively stunted.

It took some adjustments but eventually, we knew how to work around this new way of life as things were mostly conducted online, virtually, in the comfort of one's own home.

Institutions like Qube Gallery, remained adamant in giving artists the freedom to express themselves and showcase their artworks through its online exhibitions in the age of COVID.

"We like to think that we have provided to Cebu the permanence of a gallery. Even during the most difficult times, we tried to find ways to keep the gallery open—even if just online—and provide ways for our artists to exhibit and be validated," shared Directors Maris Holopainen and Pia Mercado, who jointly manage the gallery.

The brand is nearing its 10-year anniversary and has mounted 180 shows more or less, with an estimation of about 18 physical shows per year.

"This does not include art fairs like Art Central and Asia Contemporary in HongKong and other art fairs in Singapore, Tokyo, Tainan, Kaoshiung and Manila," Maris said. "On top of this, we do wholly digital shows—sort of born as a response to the pandemic—through our association with international art platforms such as Artsy, Artling, Artsper, and 1stDibs."

In its early days, Qube Gallery was established in an office in F. Ramos Street. Its initial founder, Jon Gotiong, moved it to Persimmon Building. Eventually, under new ownership, Qube Gallery opened in Henry Hotel, then in Crossroads since 2012, which currently owned by Maris and Pia.

The brand prides itself in being the city's only commercial contemporary art gallery. "With our particular aesthetic, as we are committed to a more contemporary look that we as directors echo, we would like to think that our space has introduced this genre to our audience," Pia shared.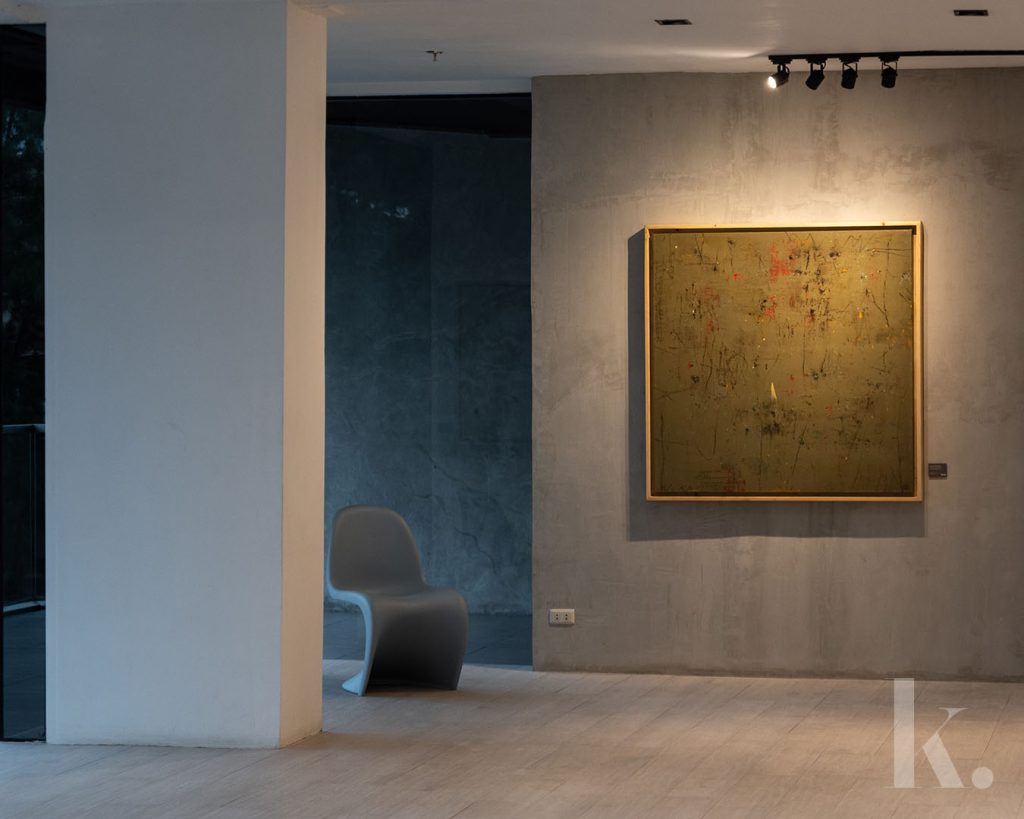 With our particular aesthetic, as we are committed to a more contemporary look that we as directors echo, we would like to think that our space has introduced this genre to our audience
Continuing its mission to give artists that space for self-expression, Maris and Pia recently opened its second location, called Qube Contemporary, at Design Center of Cebu. "We we're keen to have bigger wall space to support artists that need this sort of platform," said Maris.

Describing it as a "leap of faith," it was unveiled to the public on October this year, and is currently exhibiting the works of Dennis "Sio" Montera titled "The Shape of Memory," which will be on display until December 4.

In addition to Sio Montera, Qube Gallery has been host to artists not just based in the city, but also in different parts of the country, and the world. Its roster includes names like Juvenal Sanso, Dominic Rubio, Hans Brumann, Mark Anton Masa, Martkills, Osamu Emperado, Raymond Legaspi, Mark Santos, Carmen Araneta and Pierre Marie Brisson to name a few.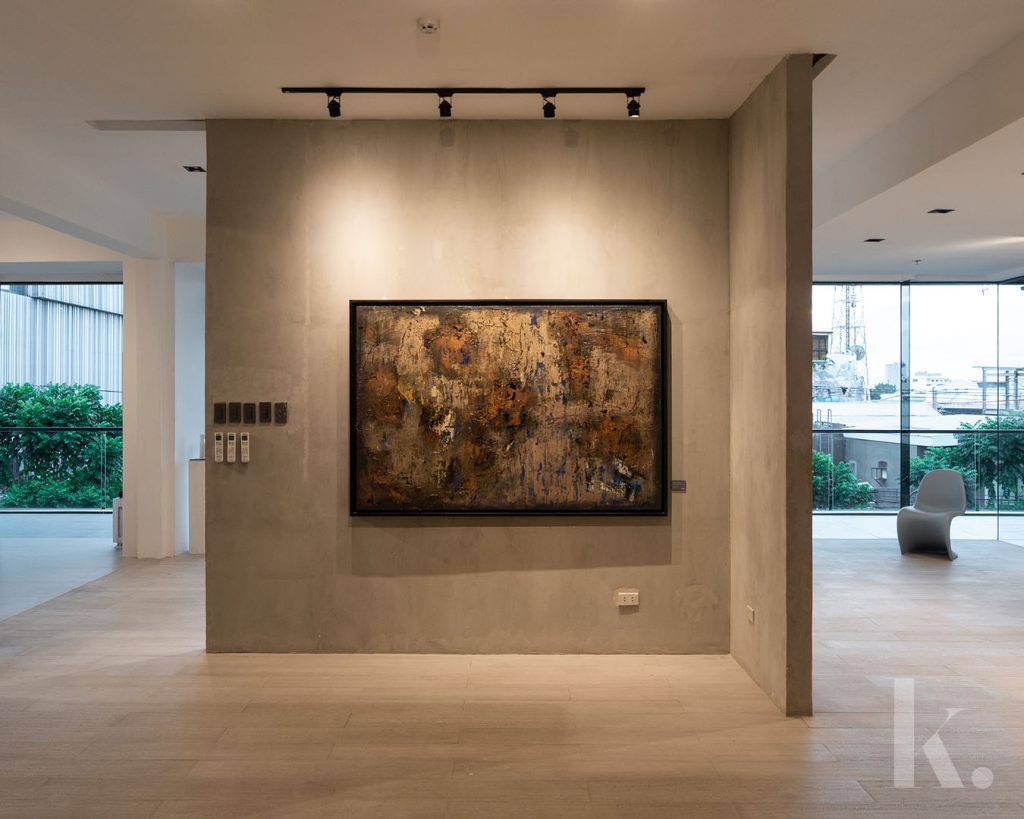 "We like to think that our energy sets us apart—at least for now—and although we are regional centered, we aim to elevate our art internationally. Our energy is evident in the busy calendar we have plotted two years in advance and in our interest in collaboration with like minded individuals, artists and curators, and institutions that share our passion," they said. "As we are professionally managed, we attempt to continue on our cycle of learning and in professional organizations such as NCCA and Association of Women Art Dealers based in the United Kingdom. We have an active tie up with Abaca Baking Company as we share the passion to promote local art. As such, we manage the wall spaces of their branches."

More than its aesthetic, Maris and Pia's partnership, not only benefits but also solidifies Qube Gallery's continued success. As directors, they each handle different tasks with Pia handling day-to-day operations, design and communications team, while Maris handles long term planning, writing and research as well as the line-up of artists who will be exhibiting.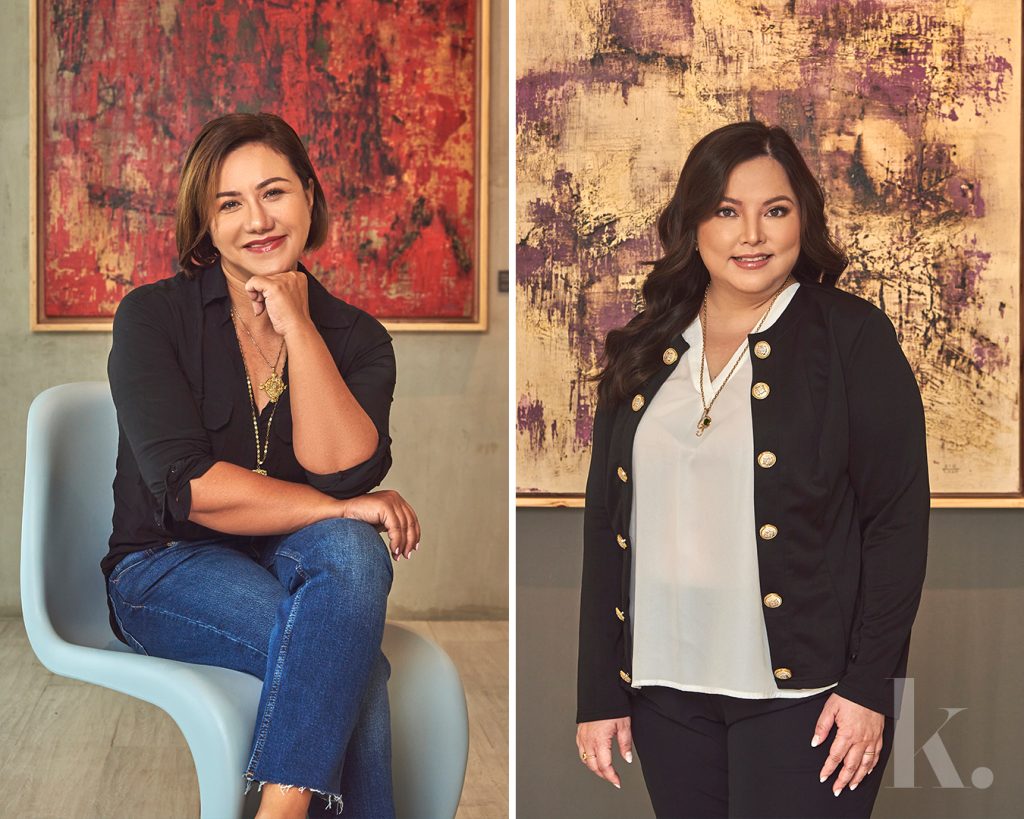 To them, this isn't just work—they love doing what they do. "We enjoy each other's company, so we work better because it's not just work—it's a shared passion for the arts and willingness to help artists with their career," said Pia.

"We complement each other in a way that we have different strengths and weaknesses. We have already identified our individual strengths and use that to make the gallery run better. In terms of weaknesses, we are also aware and are both doing something about it. We agree on most things but we also react differently. Case in point, some issues affect the other person more than the other. Which benefits us actually, because there's no need to get fired up every time, we take turns," she added.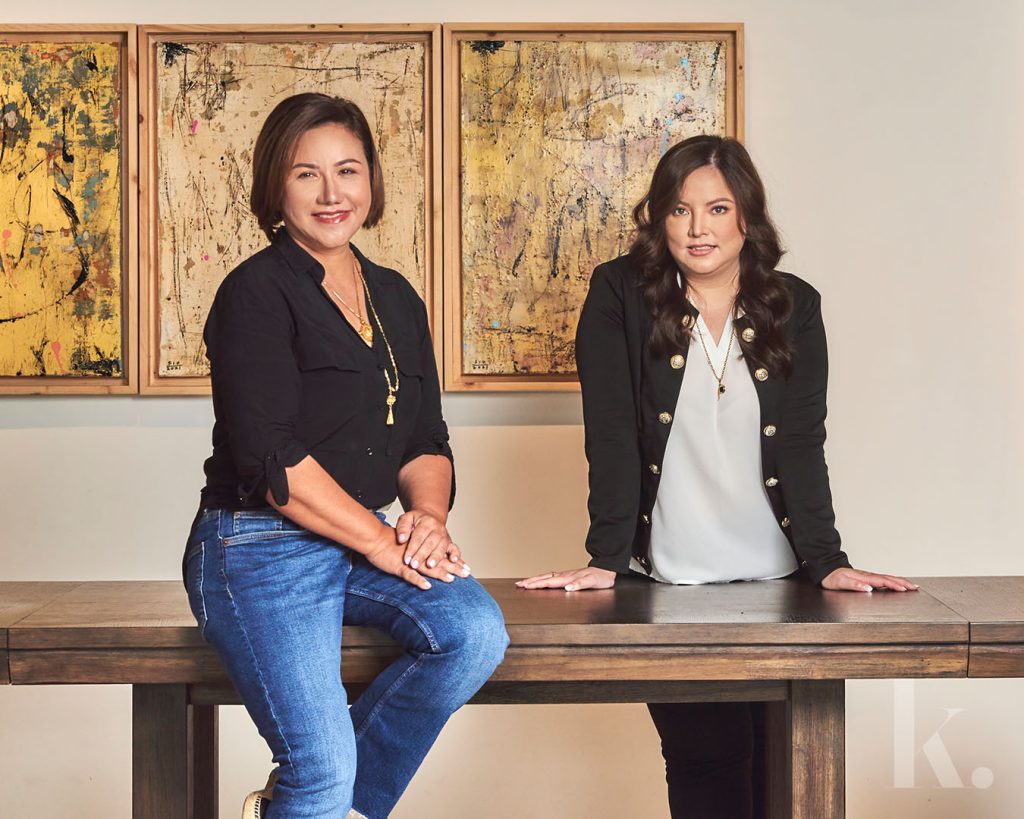 Continuing its growing success, Qube Gallery is further strengthening its calendar, actively joining art fairs in Manila, as well as overseas, and is welcome to collaborations. No matter the changes that the pandemic brings out, Qube Gallery will always remain to be home to the string of creatives, both established, and the up-and-coming.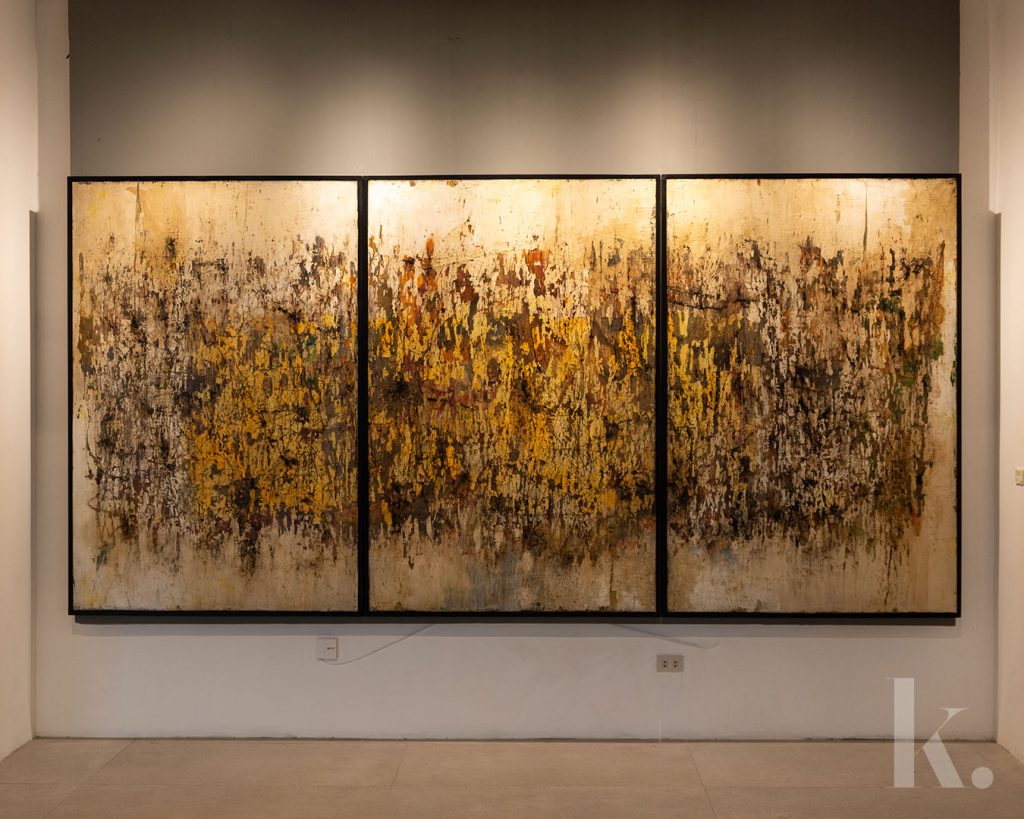 Check out Qube Gallery's website to know about upcoming exhibitions.
Photography Garel Sison | Photographer's Assistant Claudia Gonzales | Makeup Arnauld Echevarria | Hair John Michael Plaga | Sittings Editor Monica Lopez | Production Assistants Bernice Quimbo and Janna Rei Yuvallos | Artworks Dennis "Sio" Montera