The fusion of meats and vegetables from native Vietnamese cuisine and condiments from French cuisine all come together in a handy, crisp-crusted roll in the bánh mì. In the Philippine scene, its new by-word is the rising Vietnamese-inspired sandwich franchise, Bánh Mì Kitchen. 
When Cebuana ace architect, Kathrynn Dawn Sy, was asked by the company to design their expansion here in Cebu, she was so won over by the menu that she immediately looked into franchising. Her boyfriend, Anton Del Prado, and close friends Luis and Wendy Ann Loot — jokingly calling themselves the Last Minute Group (LMG), as they would only ever get together at the last minute — jumped in headlong as One LMG Group to be the first franchisee of Bánh Mì Kitchen in Cebu. The group set up shop at Streetscape's Alfresco, just a stone's throw away from Dawn's Atelier de Aurora Design Solutions office and the Loot's family home. 
"Bánh Mì Kitchen offers all the traditional and international flavors, all in a crunchy banh mi," Wendy opens. "We serve delicious banh mi made from fresh and healthy ingredients!" Dawn enthuses. "We also serve authentic Vietnamese coffee, refreshing teas, and juices."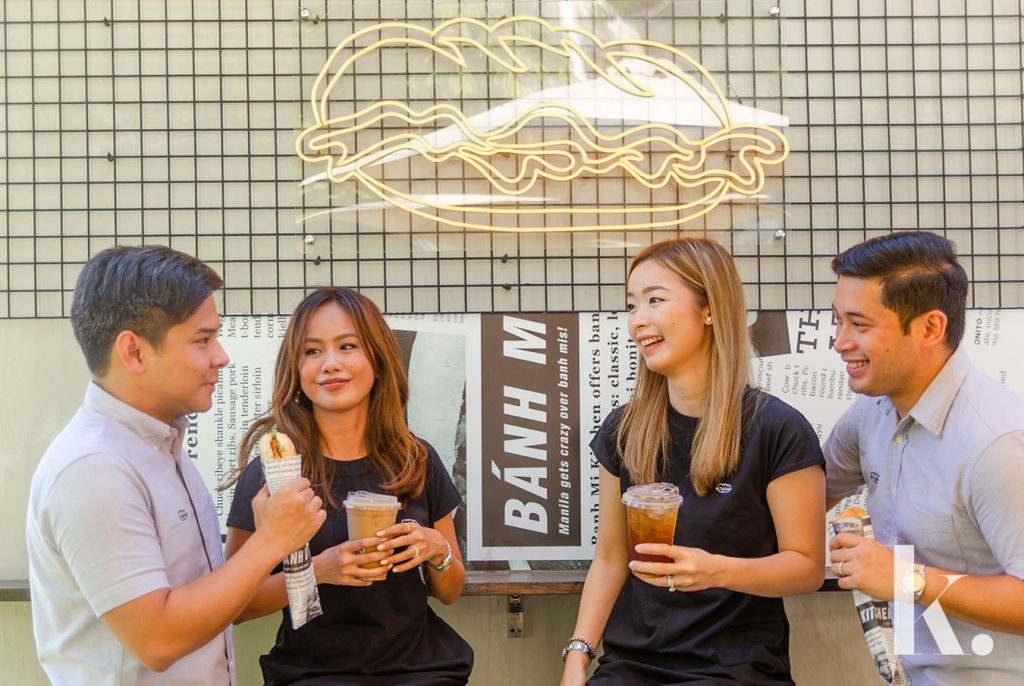 One can never go wrong with the classics and theirs is a faithful take on traditional Vietnamese banh mi. Slightly sweet Vietnamese ham goes with robust roast pork and creamy pate, the meatiness further enriched by mayonnaise and hoisin. The fresh flavors of cucumber, pickled radish, and carrots cut through all that with the polarizing but flavor-wise apt cilantro being its conical hat. A nod to a favorite Filipino breakfast has tender Wagyu tapa and a fluffy omelet in a crunchy baguette in their Wagyu Tapa. Vietnamese Lemongrass Pork Banh Mi comes close as bestsellers with the sweet lemongrass goodness also available in chicken.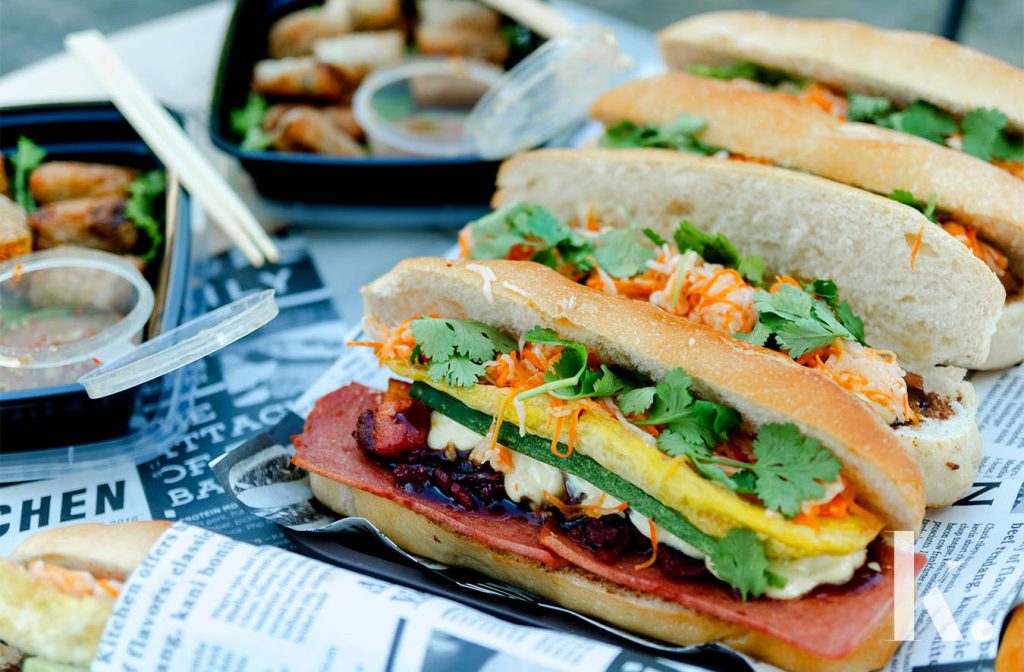 The Banh Mi Kitchen – Streetscape's proximity to a fitness center makes its Protein Monster a convenient post-workout meal. One can get a full bite of a heartier Classic with a whopping 32 grams of protein. Riding high on the Hallyu wave is their Samgyeupsal Kimchi with the Viet ham and roast pork swapped for Gochujang BBQ Pork and spicy kimchi and mayo.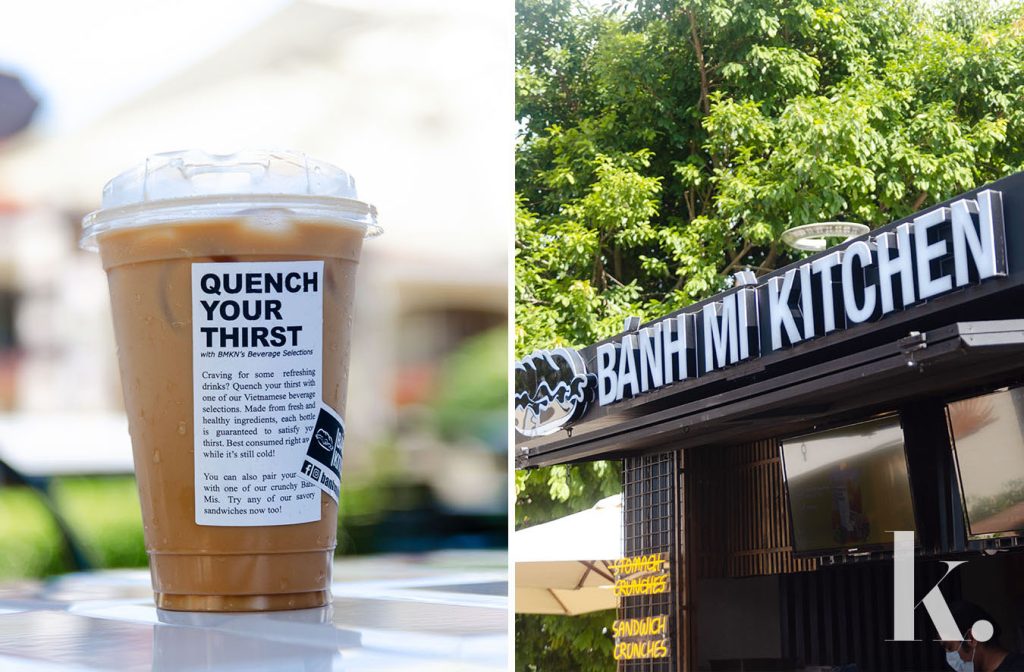 Sipping on a cup of it herself, Dawn declares that "if you're a coffee lover, you'll definitely love our Viet Iced Dark Roast Coffee."  Imported coffee grounds are dripped through traditional phin filters into syrupy brew sweetened by condensed milk, and for the more hardcore, the even stronger BKMN Damn Strong Dark Roast Viet Coffee. The lactose-intolerant or just those leaning into non-dairy would delight in the sweet, floral, and nutty flavor of coconut milk in the BMKN Vietnamese Coconut Coffee. 
As for the teas, Wendy's favorite, which "has become everyone's favorite," is the Forest Berries Tea, a healthy and refreshing Black Tea infused with a blend of berries. Their traditional Vietnamese Lemongrass-Pandan Tea cools with citrusy and herbal flavors while their Lemongrass Lime has an additional tangy twist. 
The girls affirm that Banh Mi Kitchen – Streetscape is the perfect location because it allows you to just grab and go with the option for curbside pickup. This is also the first and only Banh Mi Kitchen in Cebu that actually serves al fresco. "So you can enjoy your coffee and your banh mi in an al fresco setting…free from the COVID anxiety," Dawn suggests. 
With One LMG Corporation already looking forward to franchising more quality, quick-serve food concepts in Cebu, they maintain a strong belief in their products and their brand. "We put a lot of effort into product development and research, the entire Bánh Mì Kitchen family in the Philippines, in general," Dawn shares. "Everybody should give it a shot. They will definitely come back for more."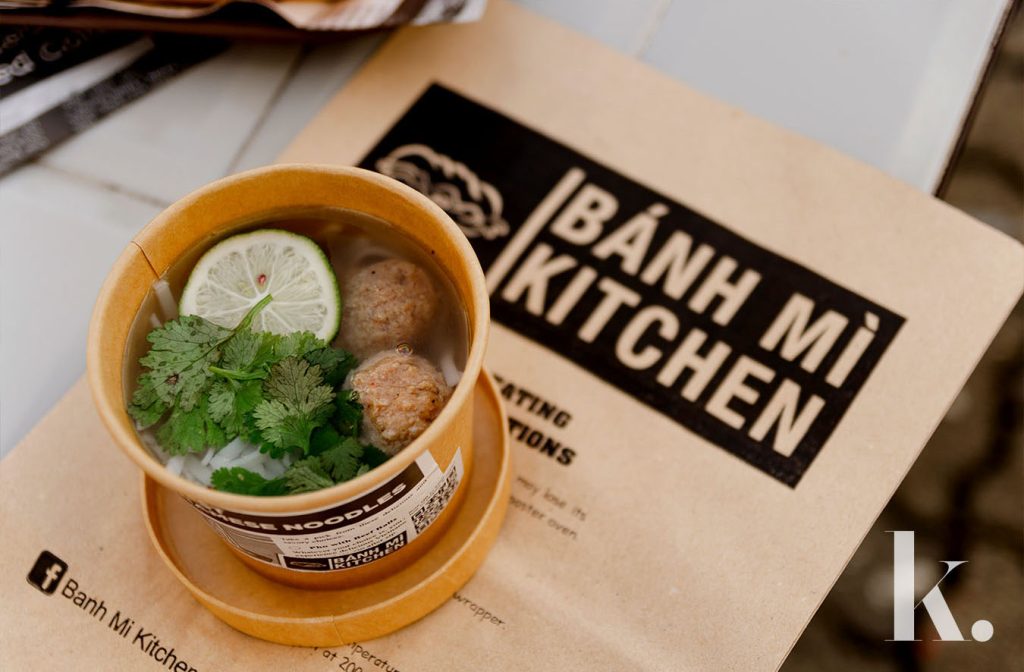 Head over to Bánh Mì Kitchen at the Alfresco of Streetscape, Maria Luisa Road for the "best banh mi of your life." Open daily.
Photography Kent Barcenas