March 8 is celebrated as Women's Day both nationally and worldwide. Today, we celebrate all women, and all the amazing things we as women can achieve.
The United Nations began celebrating International Women's Day in 1975, and the Philippines declared March 8th as National Women's Day in 1990, aiming to recognize the contributions of Filipino women in our society. A 1998 presidential proclamation also declares the observance of March as Women's Role in History Month.
As Beyonce so aptly puts it, who run the world? Girls. Let's recap some of the remarkable women that we've seen on Keeta.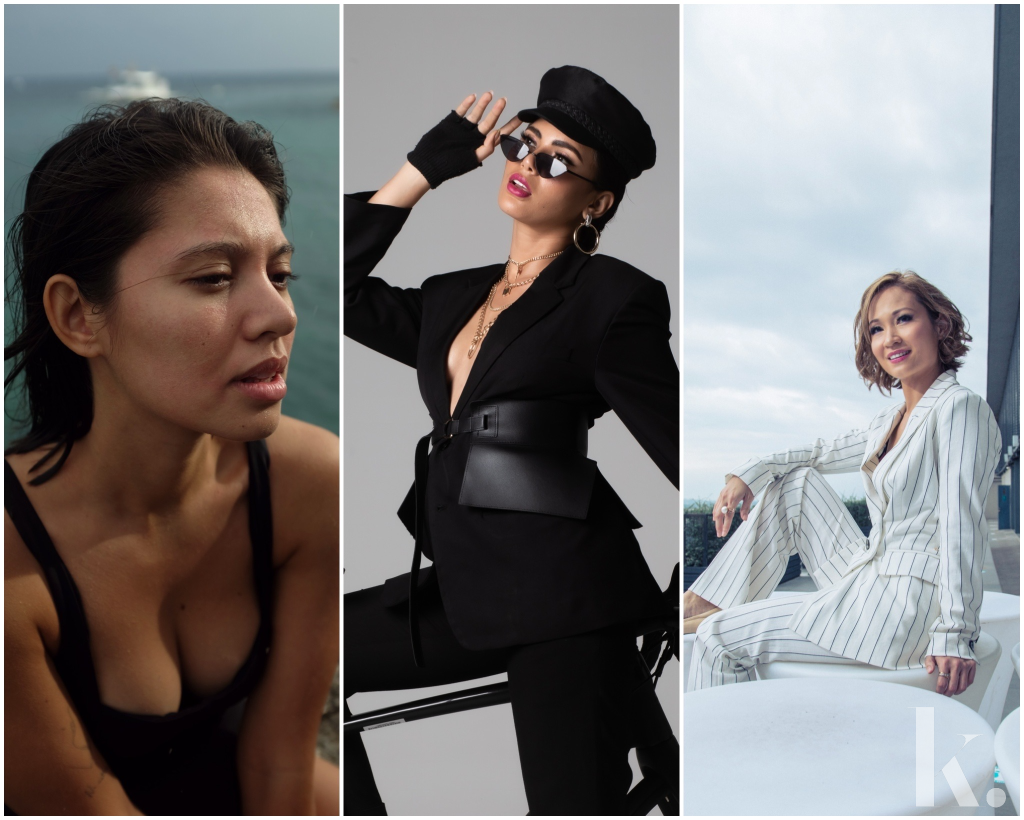 Jessika Knight
"'You don't really need any expensive tools to refuse disposables and make better decisions,' Jessika says. 'All you need is the will to try. It takes effort, and you won't get it right all the time. At the end of the day, I do believe it's about doing what you can with what you have.'"
From Jessika Knight Shares Her Zero-Waste Journey—And How You Can Start Yours by Gia Mayola
Gazini Ganados
"More than an obstacle, the steep roads become an opportunity to rise above what you had previously thought you were capable of. 'I discovered my limits, and ways to overcome them, and to really strive to work on the areas that I need improvement on,' Gazini shares—musings as relevant to biking, as they are to life." 
From Gazini Ganados Talks About the Ride of Her Life by Shari Quimbo-Ybañez
Brigitte Lim-Mueller
"For Brigitte, the best entrepreneurs are grounded, level-headed and humble. She emphasized that continuously looking for ways to be of service to others can keep one on the right track, instead of being blinded by status symbols.
At the end of the day, she shared that yes, work is tiring, and yes, it can be frustrating. And yet, she finds so much joy and fulfillment in what she does, too. With her track record of business success, it's no wonder that Brigitte manages to always stay on top of her game—and always look amazing while doing it."
From How Brigitte Lim-Mueller Stays On Top of Her Game by Gia Mayola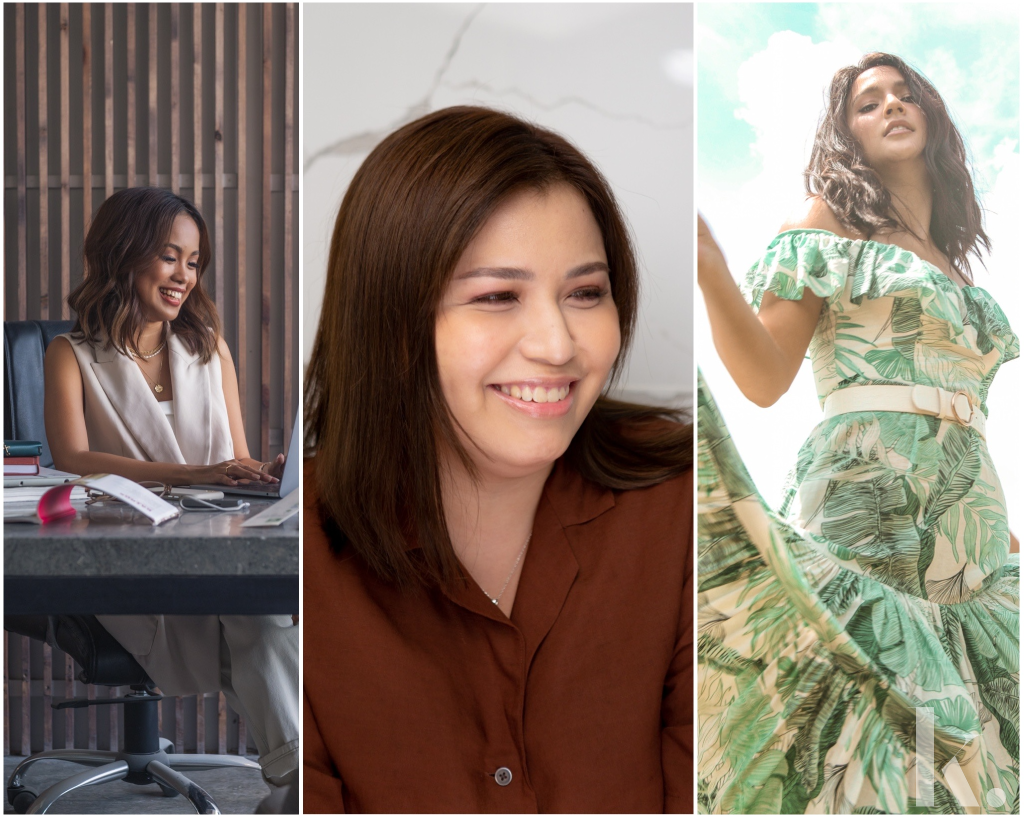 Kathrynn Dawn Sy
"It's different for everyone, but for Dawn, a personal space is about evoking that perfect balance between fun and functional, keeping the dullness at bay. 'For me, [personal workspace] is something that is filled with all the things that spark joy. It's clean, organized where everything you need is accessible, something that works to your personal function, while filled with personal touches that add value and inspiration to your life.'"
From How to Make The Most of Your Work-from-Home Station by Monica Lopez
Alex Ong Oh
"[Dara Beauty Market's] products and prices speak for themselves and their customers are more than happy to tell their friends about their great finds. In fact, Alex owes their success to the great ripple effect caused by these people. 'It hasn't always been easy but because we believe in what we're doing and because we have friends and customers who have turned into family, we've been able to fight every challenge that has come our way,' she said."
From How Alex Ong Oh Brought K-Beauty to Cebu by Janna Yuvallos
Jamie Herrell
"[Jamie's] life changed so much after winning: shifting gears from the laidback island metropolis of Cebu, to the lofty concrete jungle of Manila. I spent almost a week at her condo in Pasig, where I witnessed firsthand how bustling her schedule was. She'd be up at the crack of dawn getting ready for a TV appearance, while I was still off to dreamland. She'd be back around the same time I awoke, and we'd get ready to head to a shoot just before noon.
Imagine that life seven days a week, with two start-up businesses—Isla 7107 Slippers and Viaje Sunglasses—in between. It's just simply astonishing how she was able to manage all of that, while still looking gracefully celestial, but more than that is how she was able to keep in touch with her Cebu crew despite her consuming workload."
From Why Jamie Herrell is a True Homecoming Queen by Edward James Castro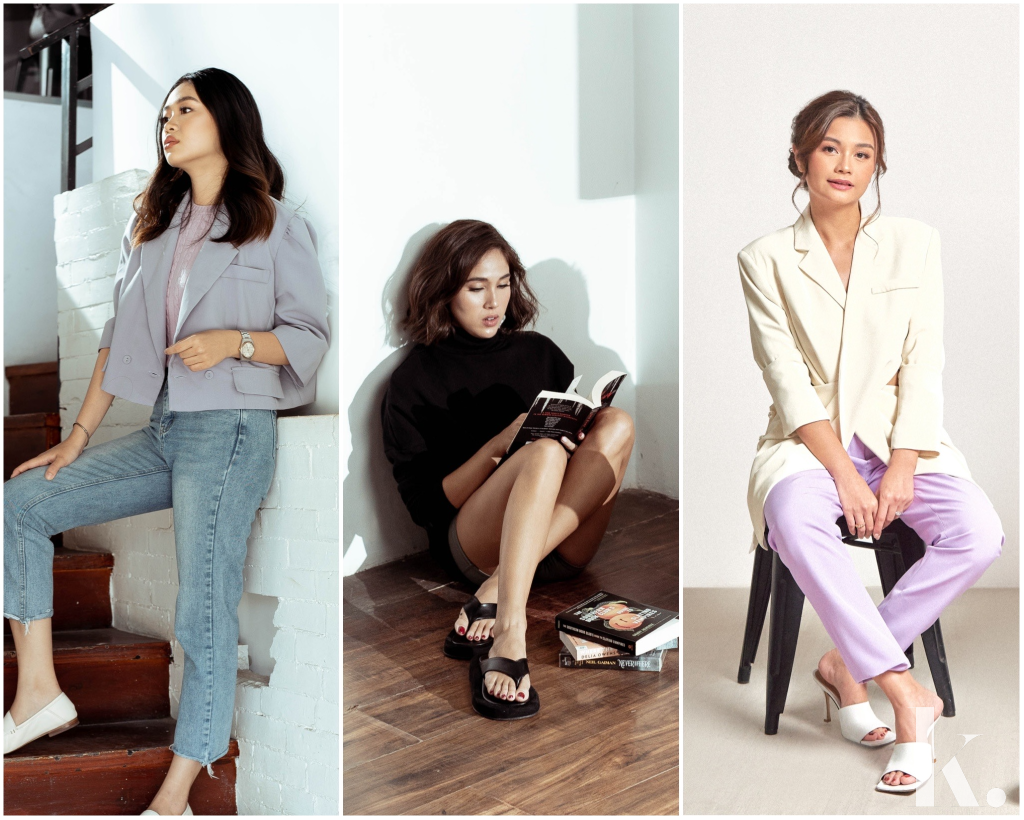 Charmaine de Leon
"It's obvious Ready2Adult has resonated with a huge audience: the past year has seen the channel go from a thousand subscribers to over a hundred thousand. Charmaine hopes to grow Ready2Adult into something more than just her and her channel alone. 'It's a community and movement much bigger than myself and I can't tie it down.'
And the movement's taking hold: the channel's Facebook group already has over 47 thousand members, exchanging knowledge and tips about how to manage their hard-earned money. With the pandemic leaving many out of work or looking to supplement their income, it's likely this community is only going to get bigger and bigger."
From Charmaine de Leon is Here to Literally Teach Us to Adult by Bernice Quimbo
Mariana Varela
"Mariana has been reading books ever since she learned how to read, which is a feat in itself. 'They've always been a source of entertainment,' Mariana says. She admits that reading and writing fiction is a pleasing journey that she may not be able to live without.
Fiction Friends tries to be inclusive when it comes to selecting titles to tackle for the next podcast. The program has a rotation of different genres to pick from. For the most part, Jet and Mariana try to read popular books and give their thoughts on them. Occasionally though, the pair tackles novelty pieces just for the fun of it. "
From Jet Luga and Mariana Varela Share Their Love for Books with Fiction Friends by Gia Mayola
Vern Enciso
"When the pandemic hit, Vern flew to Cebu in hopes of escaping the alarmingly quick rise of cases in the capital. What she didn't expect was having to brave through several lockdowns with Ben and his family on the sunny island, and coming out of it as a married woman.
'I'm lucky that the Cebuanos adopted me as one of their own even if I've only been here for almost two years,' she shares. 'The people who made it so much easier for me were Ben's family. They treated me like one of them since day one so it wasn't hard to adjust. I'm very lucky!'"
From Vern Enciso-Lim and Ben Lim Talk About Married Life by Gia Mayola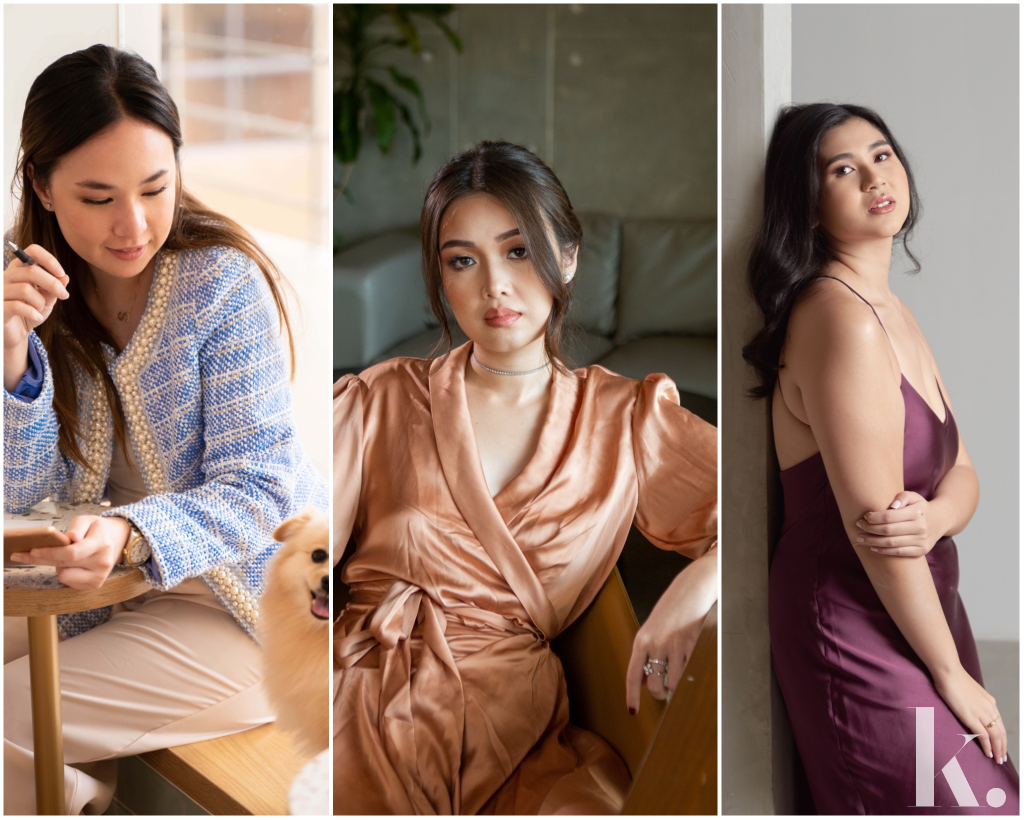 Shane Velasco
"Koda & Co. was born out of 'a silly idea of wishing I'd get to spend every single day with him and the rest of our family,' said Shane. When she first started thinking of setting up her business, she saw that local groomers and pet stores were usually traditional. 'I wanted to create a space for both paws and pals. After all, we are family,' she recalled. One can truly say that Koda & Co. brings together functionality and aesthetics when they step into the store. Malcolm Studios designed the space to be comfortable for both dogs and people. When you enter, you can see their vast display of products from pet care, pet food, clothes, collars, and other accessories. If you're lucky, Koda and his company will be there to greet you."
From Koda and Co. is the Perfect Place for Paws and Pals by Janna Yuvallos
Mikaela Pacubas
"As an entrepreneur, it's natural to have doubts about a project or its potential, but thanks to Mikaela's strategic nature, she hasn't experienced anything of the sort. She's the type to think long-term and keep an objective mind. She and her team brainstorm together and if problems do arise, they try their best to nip it in the bud.
'We try our best to shift our focus if there is something that isn't working. But if we do fail, failing fast and taking it as an opportunity to learn is something to keep in mind,' she said. 'We treat every problem, small or big, urgently. Then we learn, unlearn, relearn. After that, we evolve.'"
From Mikaela Pacubas Talks Learning, Unlearning, and Relearning the Business by Gia Mayola
Andrea Aldeguer
"[Andrea] started Better Food Market as a one-woman-show, but since then, she's realized that it's okay to ask for help. 'I've learned to relish the days of being a little ship. I understand that as entrepreneurs, we are so enamored by our vision that we seek instant gratification of overnight success. I've discovered that my infancy stage allows me to easily pivot when needed, adapt to change in a timely manner, test the market and learn as I grow.' One thing she's learned is that you should believe in your capabilities, but learn the value of a helping hand."
From Andrea Aldeguer Knows Better Food— And Where You Can Get It by Janna Yuvallos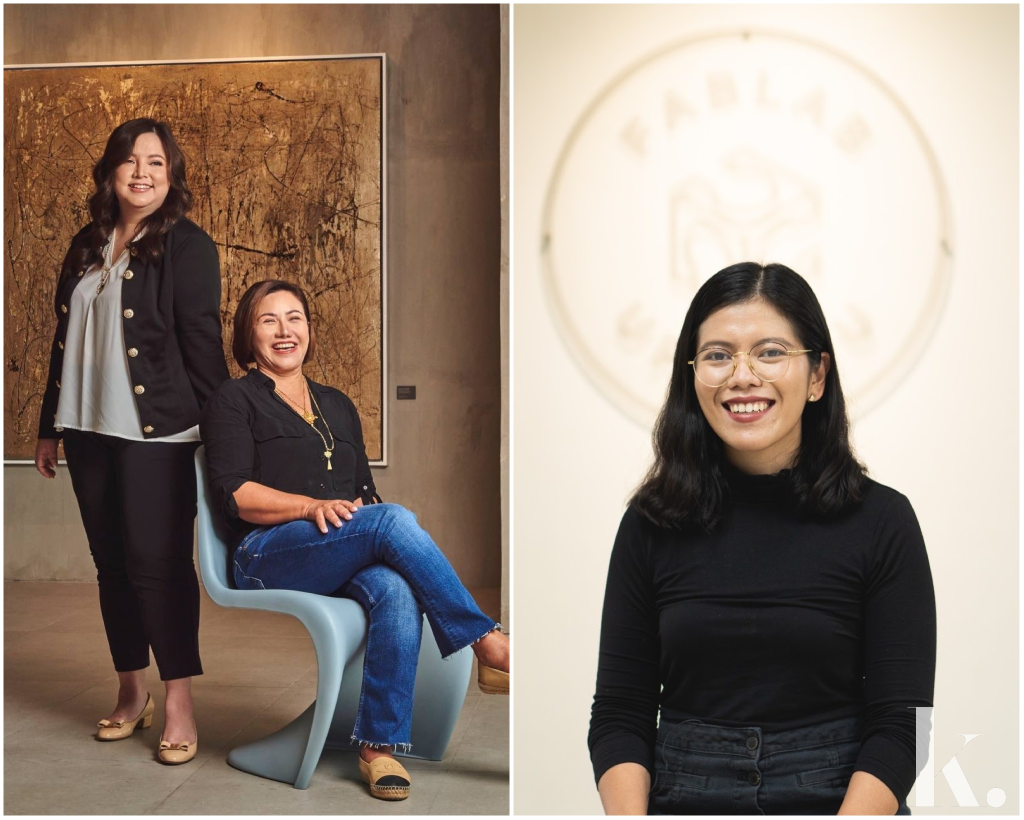 Maris Holopainen and Pia Mercado
"Maris and Pia's partnership, not only benefits but also solidifies Qube Gallery's continued success. As directors, they each handle different tasks with Pia handling the day-to-day operations, design and communications team, while Maris handles long term planning, writing and research as well as the line-up of artists who will be exhibiting.
To them, this isn't just work—they love doing what they do. 'We enjoy each other's company, so we work better because it's not just work—it's a shared passion for the arts and willingness to help artists with their career,' said Pia."
From Qube Gallery Keeps the Creativity Going by Monica Lopez
Mona Alcudia
"All around [Fablab UP Cebu], you can find different prototypes made by the countless users of the lab, from chairs, to packaging, to simple decorative knick-knacks. Others have created spare parts for tools and machines which require precise measurements and would otherwise be impossible to replace, like camera parts and plumbing fixtures.
It's interesting to see just how much you're able to make within a relatively small facility, and this maker-culture is something the Fablab aims to foster. 'From the beginning, the Fablab's role has been to empower people with a platform to experiment and develop designs beyond traditional manufacturing practices and to nurture a culture of interdisciplinary innovation and education,' Mona says."
From Nothing is Impossible at Fablab UP Cebu by Bernice Quimbo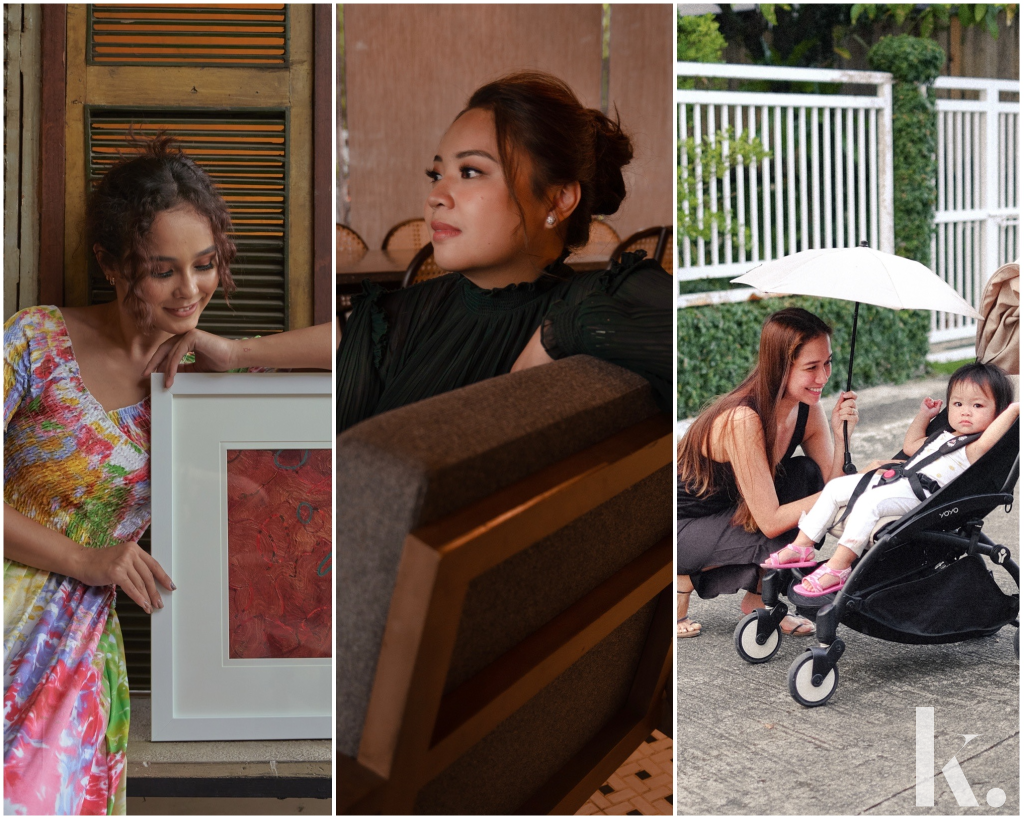 Daisy Zambrano
"Her attitude of finding and making art out of everything in her life has changed how she's able to see art as a career. Rather than just 'painter', or 'model', or 'chef', Daisy aims to be known as all these and more, with an all-encompassing title she cheerfully calls, 'Daisy the Creative.'
Despite Daisy's juggling act between her modeling, the family business, painting, and other ventures, each one is still a step towards becoming Daisy the Creative.'In everything that I do, in my day-to-day life, I still try to incorporate art.'"
From How Daisy Zambrano Finds Art in Everything by Bernice Quimbo
Rejzl Awit
"'Women are capable of doing great things. We women should not be intimidated by men. I work in the construction industry that is dominated by men, but I try not to let my gender hinder me from working on my goals and the things that I am supposed to do,' Rejzl exclaims.
'Always dream with your eyes wide open and never let your dreams intimidate you, no matter how big they seem,' she shares. 'Celebrate small and big wins and always choose kindness.'"
From Rejzl Awit is a Conqueror of the Business World and This is How She Does It by Khesa Maria Villocino
Toni Pino-Oca
"Motherhood has steep learning curves with no manuals nor prerequisite training to prepare you for the toughest job there is but it is innate, and it is best navigated through, with people who only want what's best for you. So pick your tribe, nurture the gift of family, and embrace your own brand of motherhood because, at the end of the day, the only validation you need is that from your little tribe, and from your own. Especially your own."
From These are the Things Motherhood Teaches You by Toni Pino-Oca. Toni runs a monthly column on Keeta.
Daina Nelson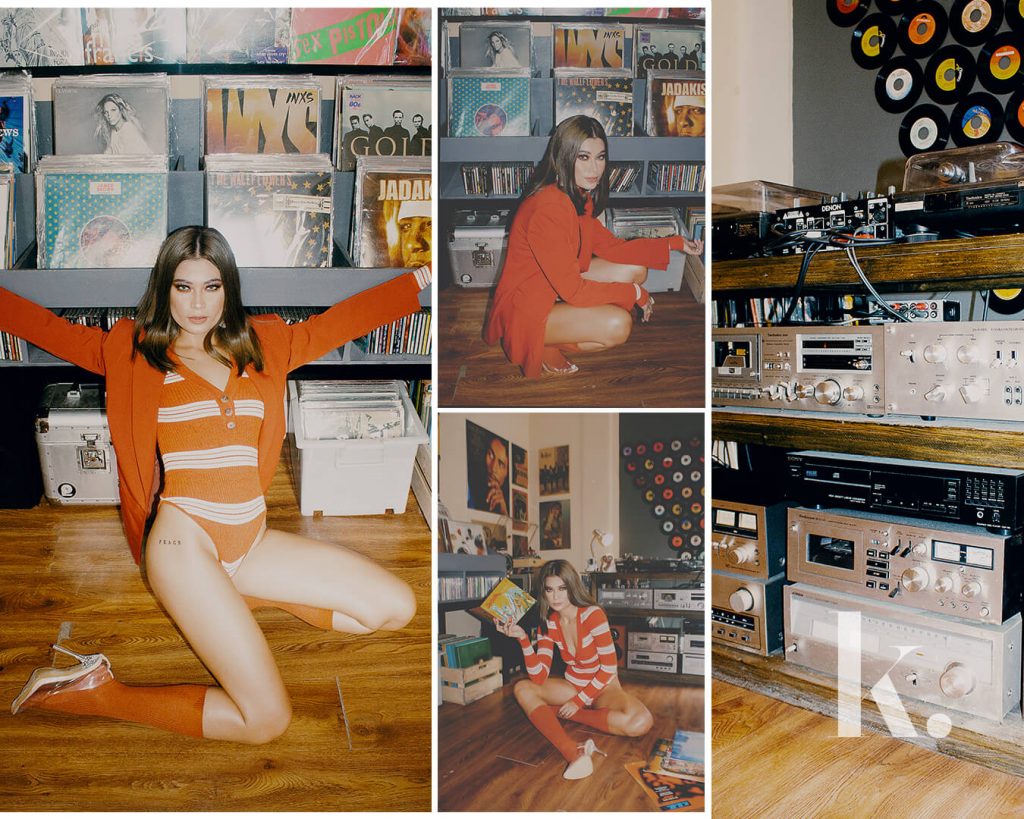 From Hitting the Streets, But Make it Fashion
Beatrice Luigi Gomez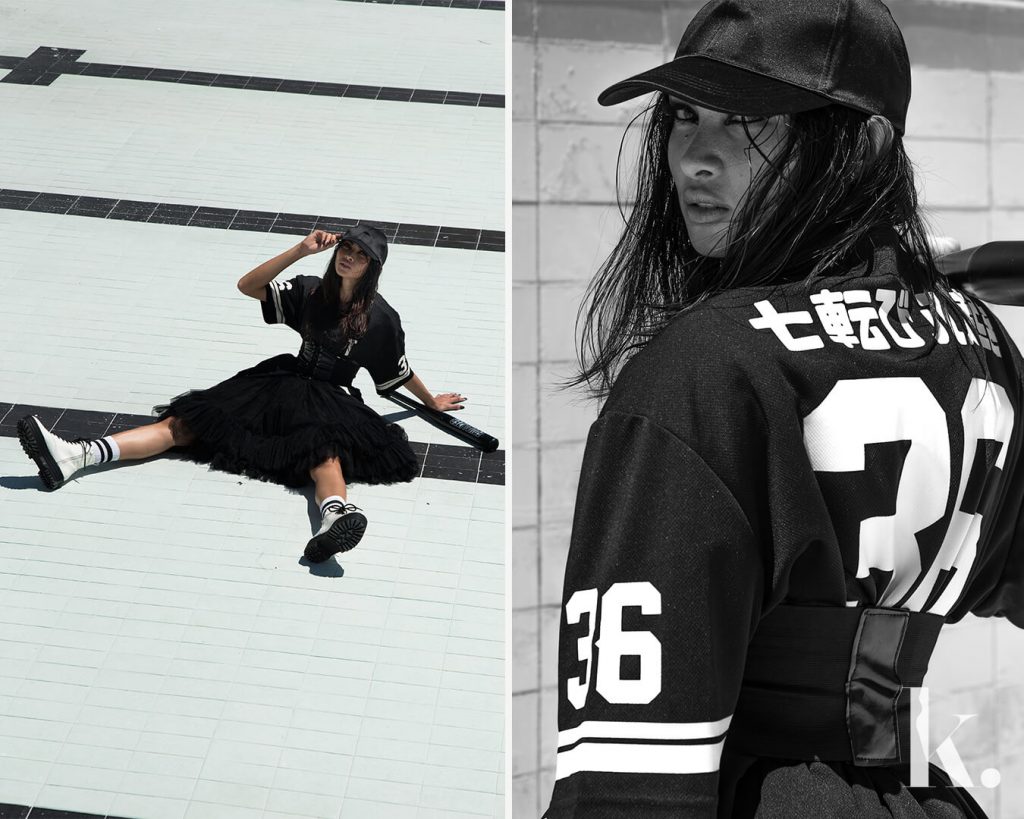 From We Play the Field and Break Some Rules in This Fashion Editorial by Edward James Castro